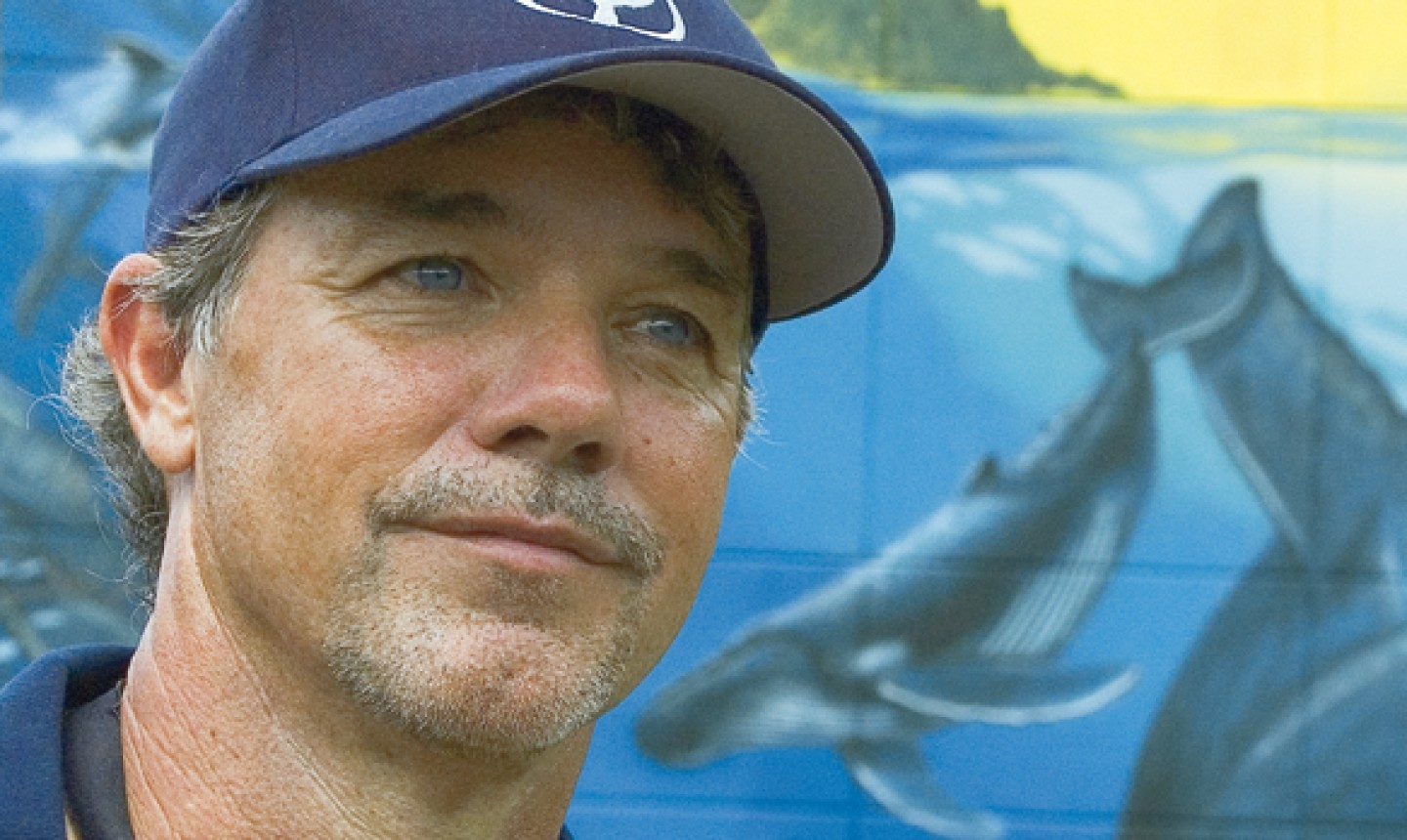 Photo by Gary Firstenberg
Most of us will never see a whale up close — but Robert Wyland's monumental murals of marine life may be the next best thing. Through his art and the work of his nonprofit, Wyland Foundation, he's on a mission to share his passion for the planet. We talked with the artist and subject of our Spark series to learn more about his creative adventures above and below the surface of the sea.
Your Whaling Walls are the largest public art project in the world. How did it get started?
I realized early on that smaller, traditional-size canvases weren't going to do justice to these great mammals of the sea, so I looked for larger canvases and started painting life-sized whales on the sides of buildings. It just felt really natural.</p>
Eventually, I started bringing the science in, and that's where it really got powerful for me. I met with top Orca scientists in British Columbia and Victoria. I even invited the top scientist, Dr. Mike Bigg [a marine biologist and pioneer of research on killer whales] to actually paint with me.
Tell us about your process and how you get inspired.
I think it comes from a real deep connection to nature. I'm an artist, a citizen scientist, you might say, a naturalist, and a diver. While I'm diving I'm simultaneously painting pictures in my mind's eye that I can later incorporate into my painting, sculptures, and murals. As an artist I think I was in the right place at the right time, growing up in the '70s with the first Earth Day, Greenpeace, Jacques Cousteau. My life is in art and science, art and conservation.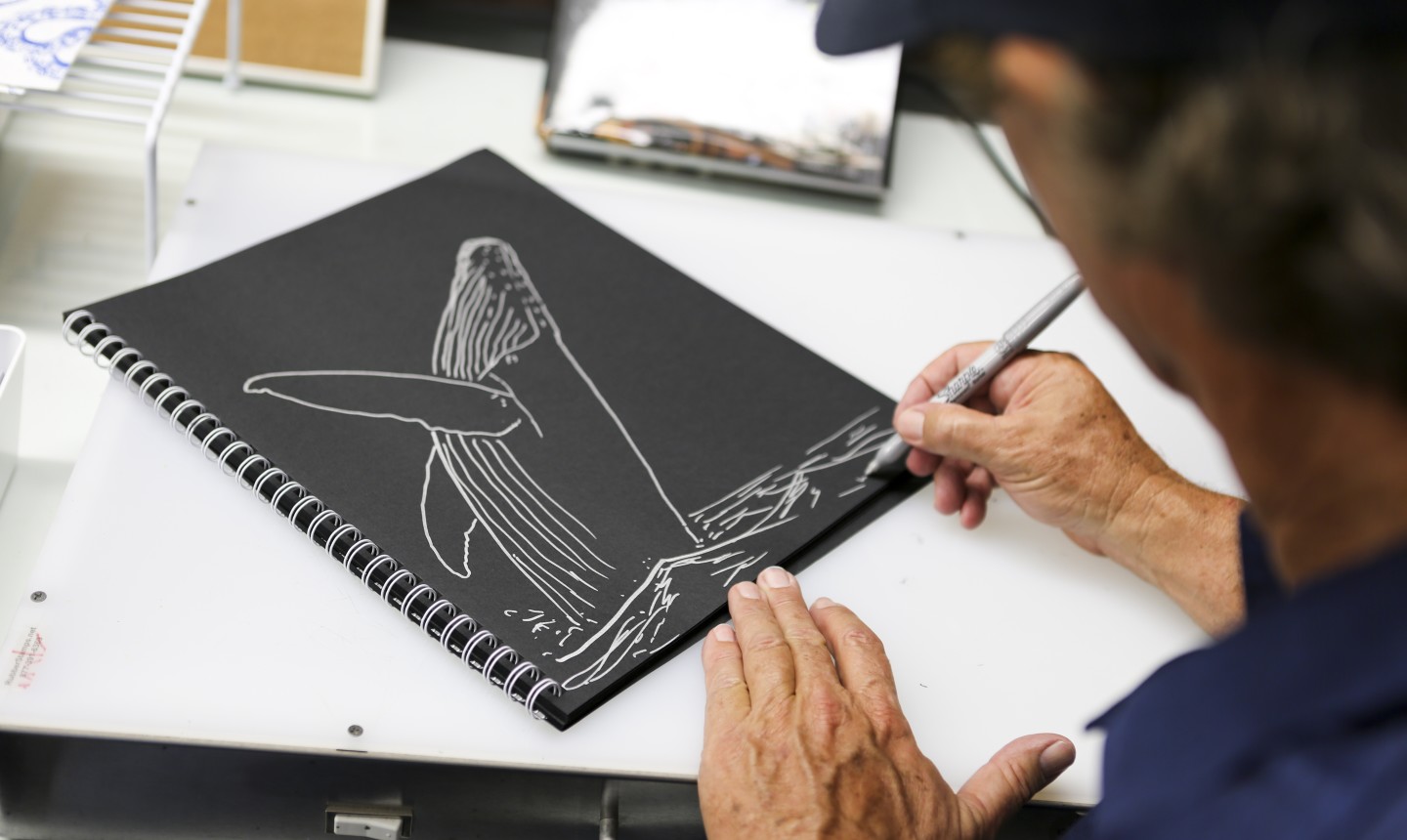 Photo by Tremendous! Entertainment
You do a lot of work with kids. What's your approach there?
What do you most want people to understand about conserving the oceans and the planet?
In reality, there's nothing you can't do, and one person truly can make a difference. This is the best time in history to be alive because you can change the world. I have thousands of letters from people who became a marine biologist or conservationist because of me, or started a nonprofit. When you see that your work is actually having an impact—a positive impact—it's a great reward.
This interview has been edited and condensed for clarity.