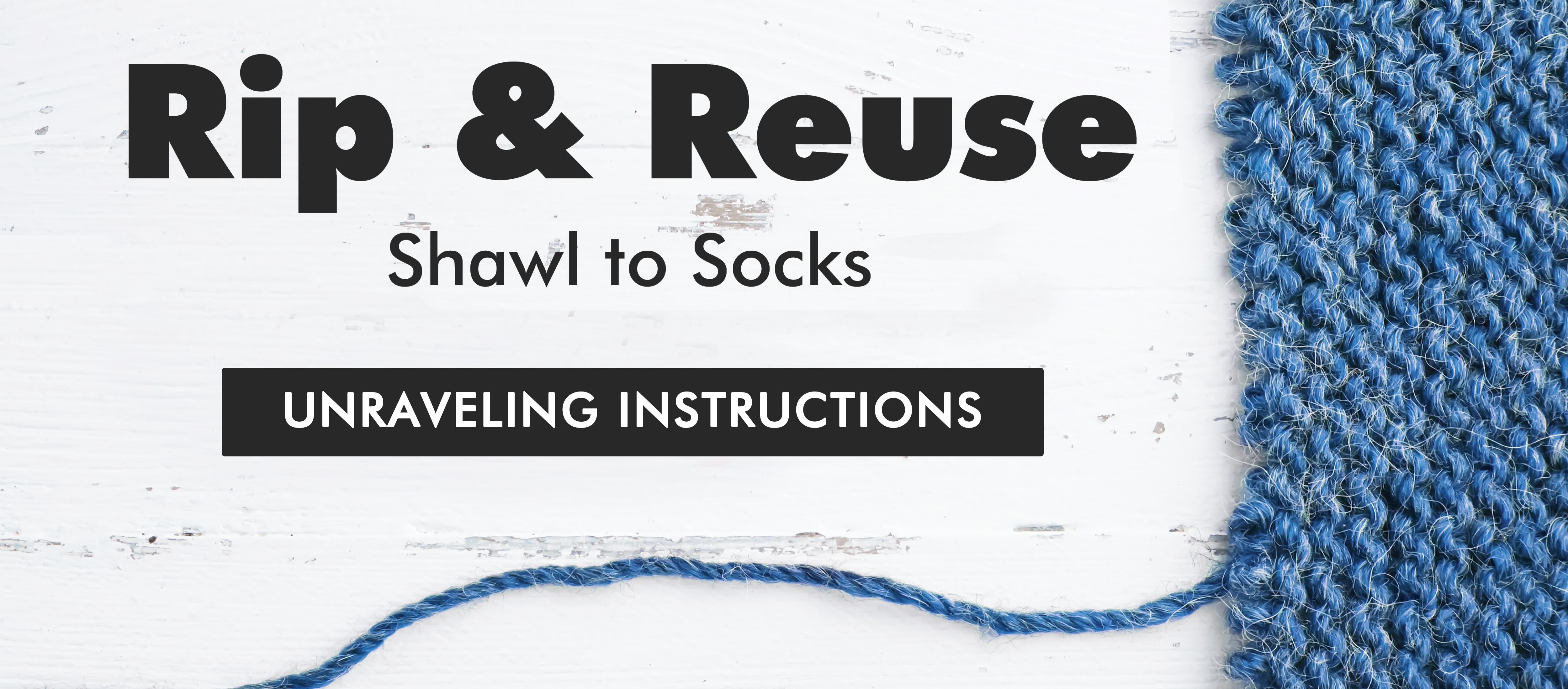 Welcome to the Rip & Reuse: Shawl to Socks Challenge! We're so happy you've joined us.
In this challenge, we're going to upcycle an old project and transform the yarn into something new! Before we start knitting, you'll need to unravel your old project (or procure your own yarn). Don't worry, unraveling is easy and you'll have your yarn ready in no time. Find a project that used 400 yards or more of a fingering weight yarn (about one full skein) and download our unraveling instructions to start ripping those stitches! Then, get ready to turn it into a beautiful pair of handmade socks!
Still need to join the challenge? Sign up here!
Download the unraveling instructions below to get started!

Ready for the next step?
Rip & Reuse: Shawl to Socks – Unraveling Instructions
Rip & Reuse: Shawl to Socks – Lottie Socks Pattern
Rip & Reuse: Shawl to Socks – Finishing Instructions