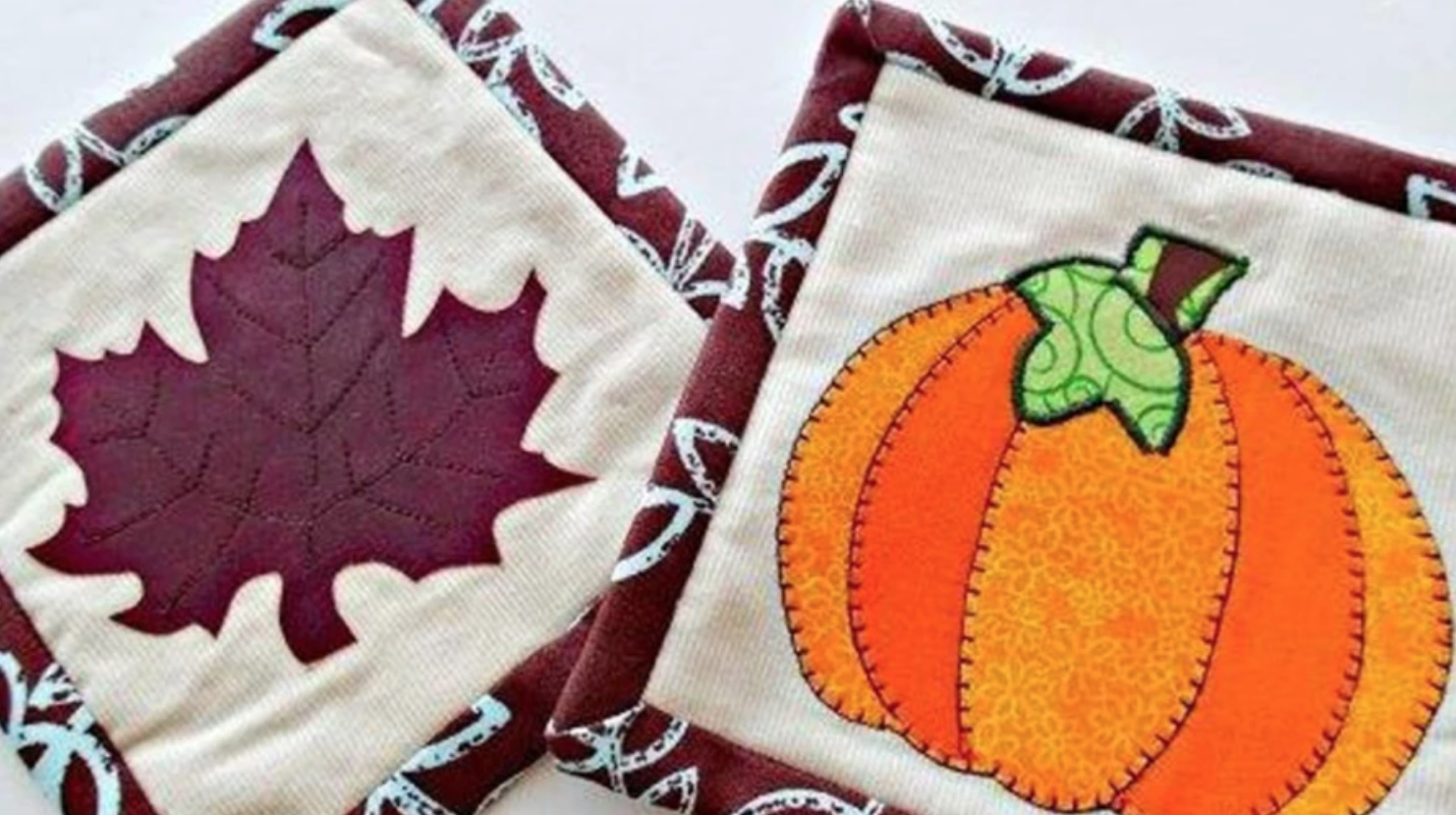 This Thanksgiving, we're bringing a cornucopia of quilting patterns. These festive home decor projects are just what you need to wow your Turkey Day guests.
1. Poppin' Pumpkins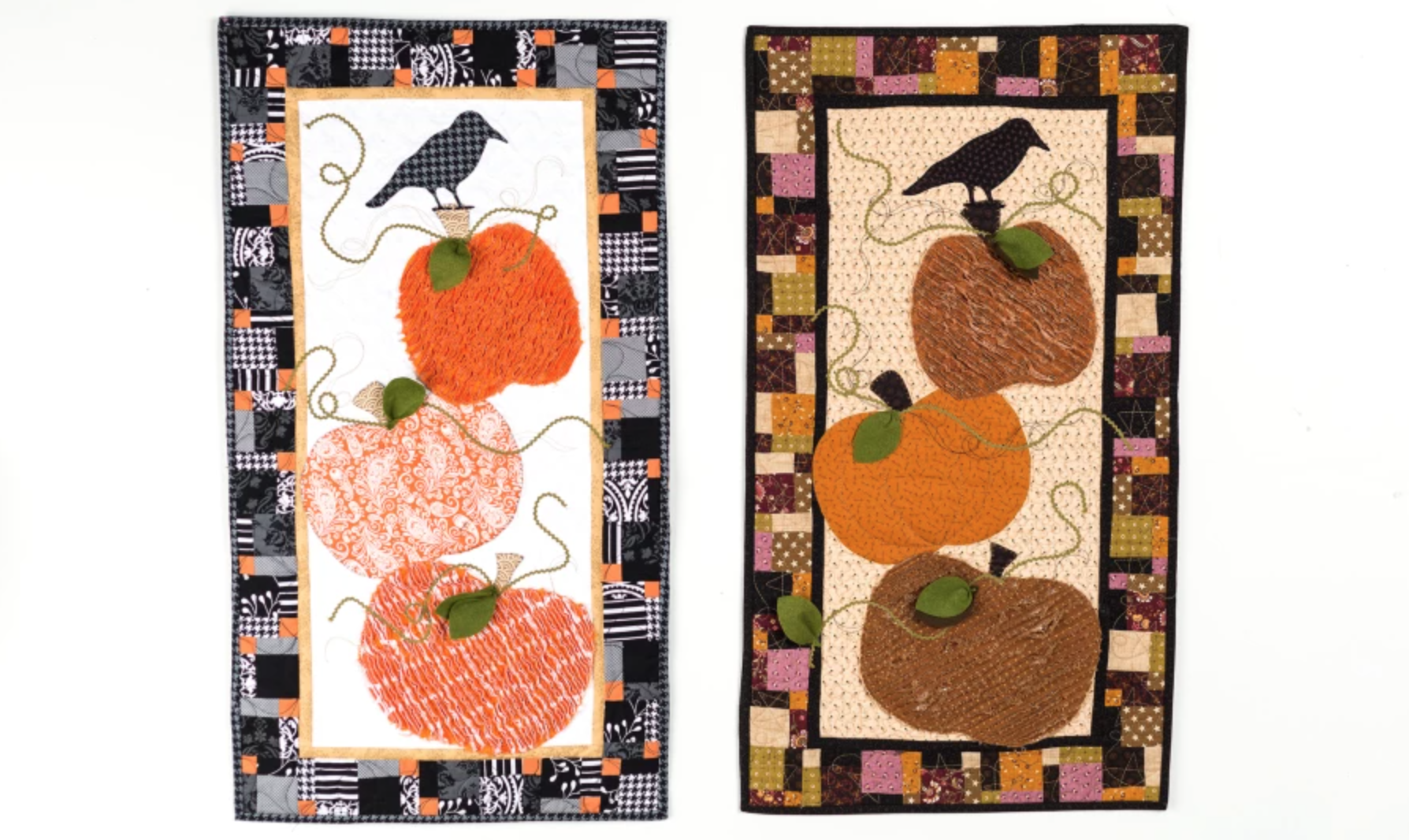 This mini quilt comes together with easy appliqué and 3D embellishments. Change up the colorway and you've got one for Halloween, too!
MAKE IT
2. Strippy Pumpkin Block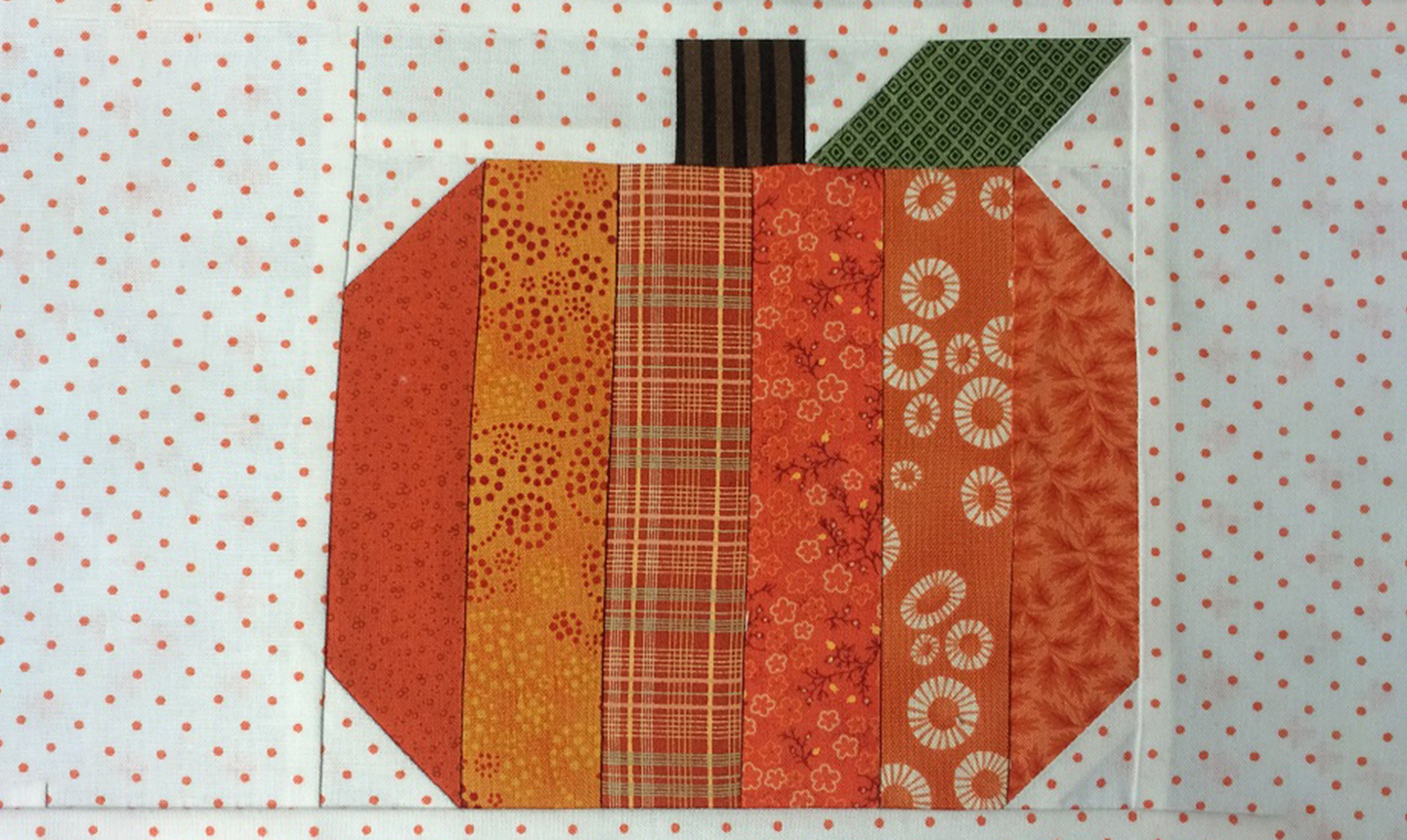 This quick-stitch block looks great framed on the wall or sewn into a larger fall-themed quilt. Not to mention it's a great way to use up those fabric scraps.
MAKE IT
3. Appliqué Autumn Mug Rug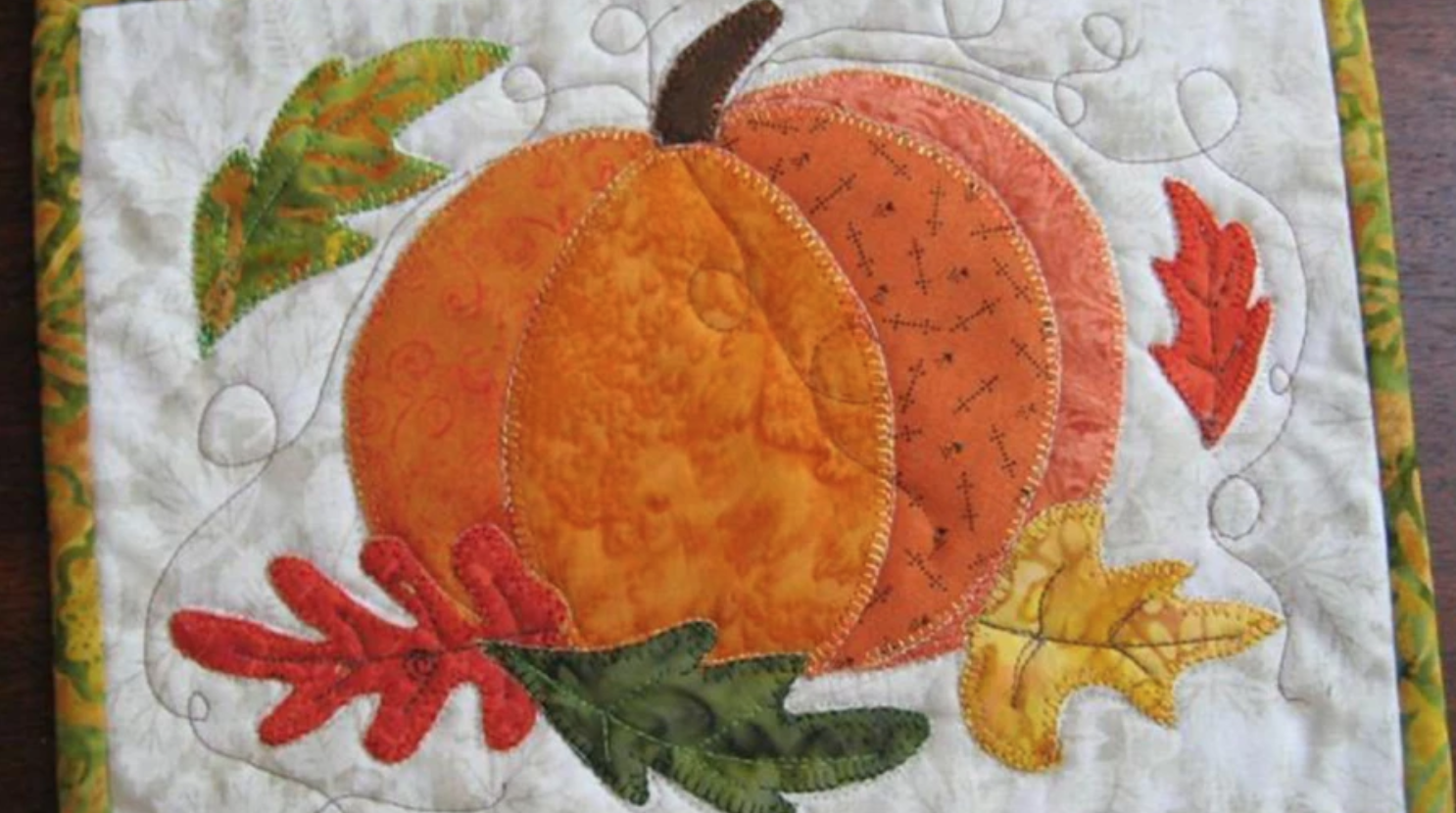 With the falling leaves and a big orange pumpkin, this mug rug is perfect for your kitchen throughout fall. And thanks to the fusible appliqué, it's another speedy, no-hassle project.
SHOP THE PATTERN
4. Cozy Coasters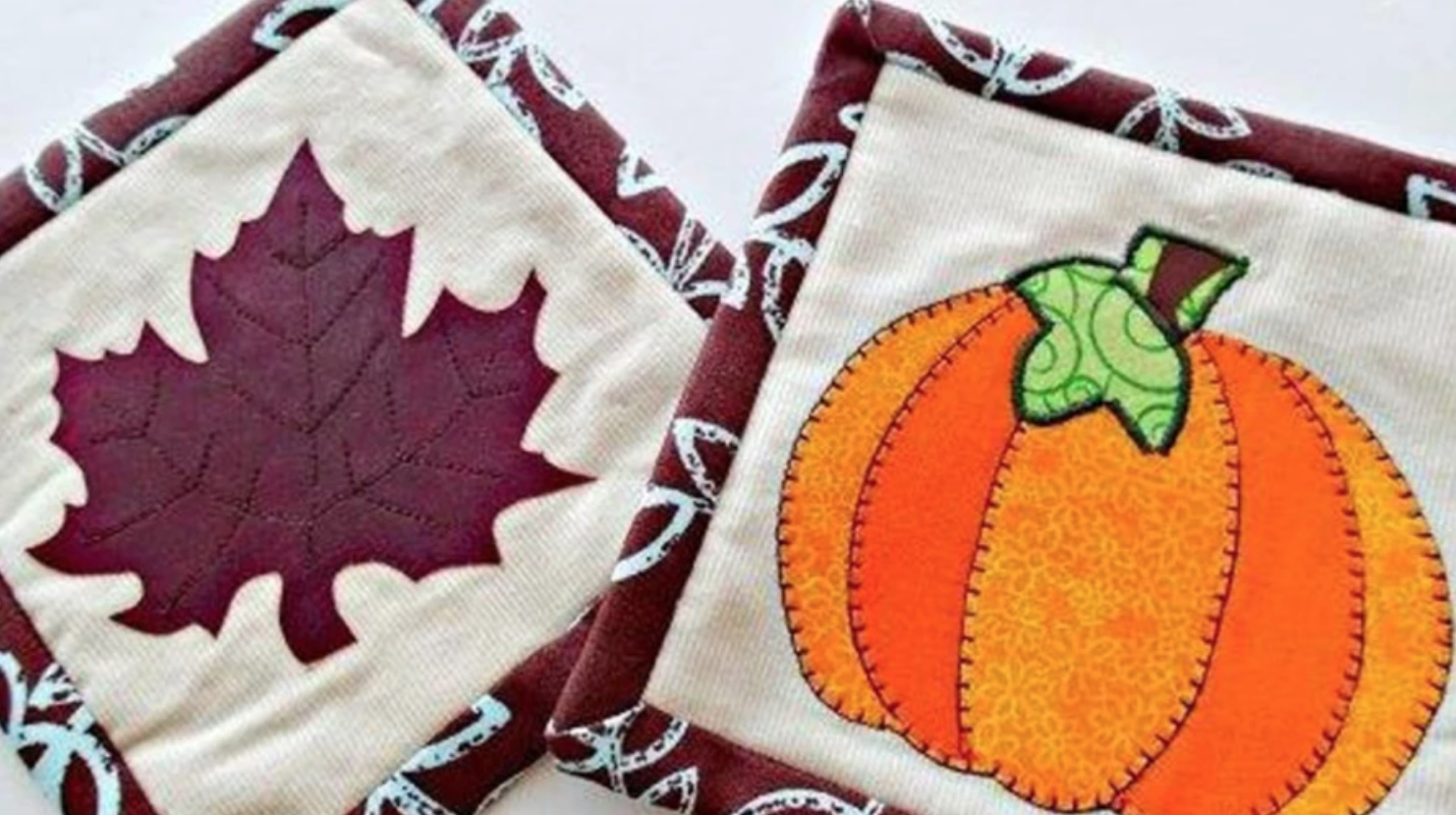 Celebrate the season by stitching a simple mug rug with matching coasters. The pattern includes both a leaf and pumpkin template for easy appliqué, and only basic sewing skills are required.
GET THE PATTERN
5. Happy Turkey
Table runner or decorative mini quilt, this piece is cute no matter how you use it. Play around with color, and don't be afraid to build and join more turkey blocks for a bigger Thanksgiving creation.
GET THE PATTERN
6. Peep These Leaves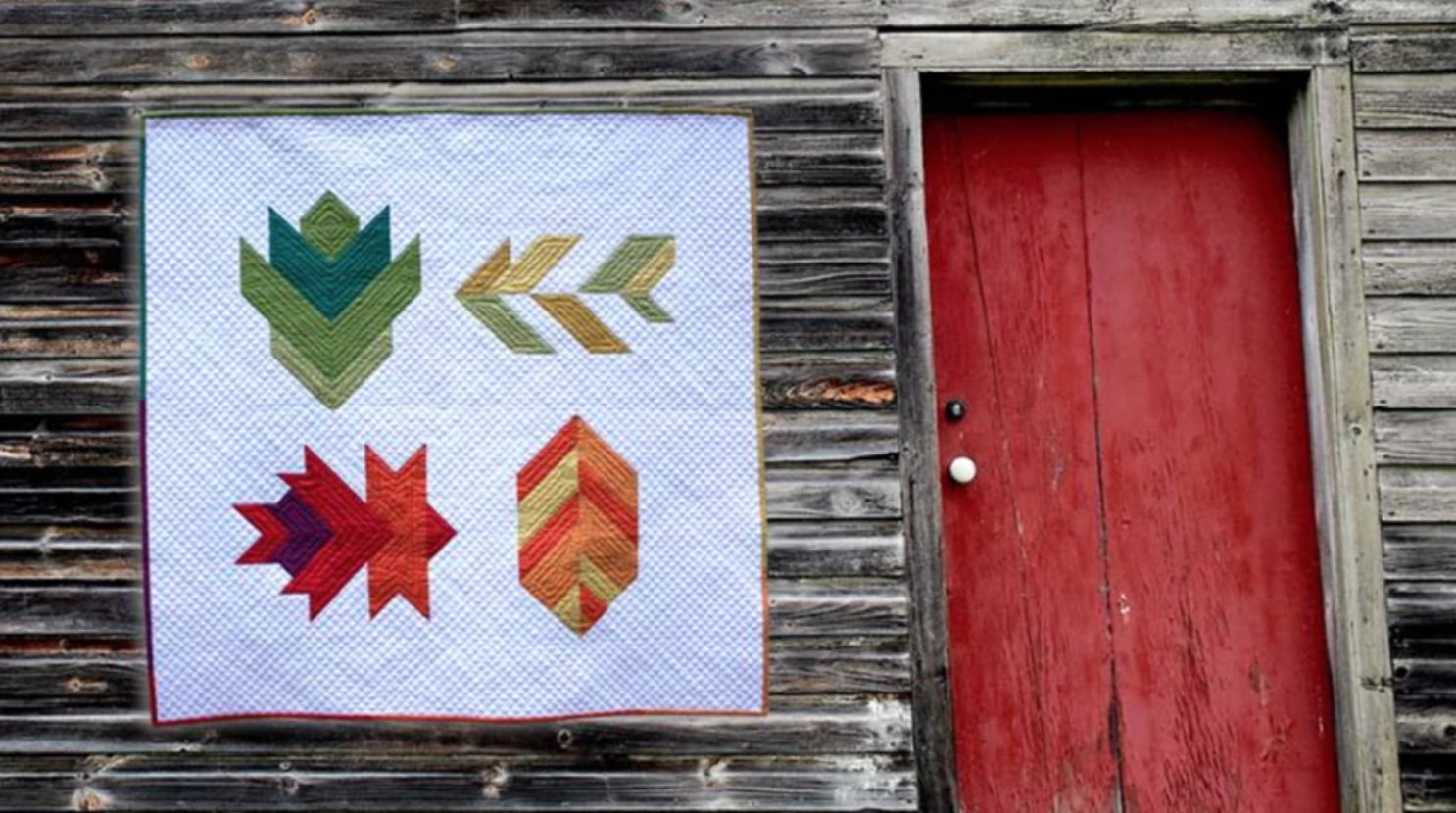 This beginner-friendly quilt is a great way to refine your piecing skills, though it's so pretty quilters of all levels will love making it. Bonus: you can also get the pattern to make it a table runner.
SHOP THE PATTERN
7. Thanksgiving Triangles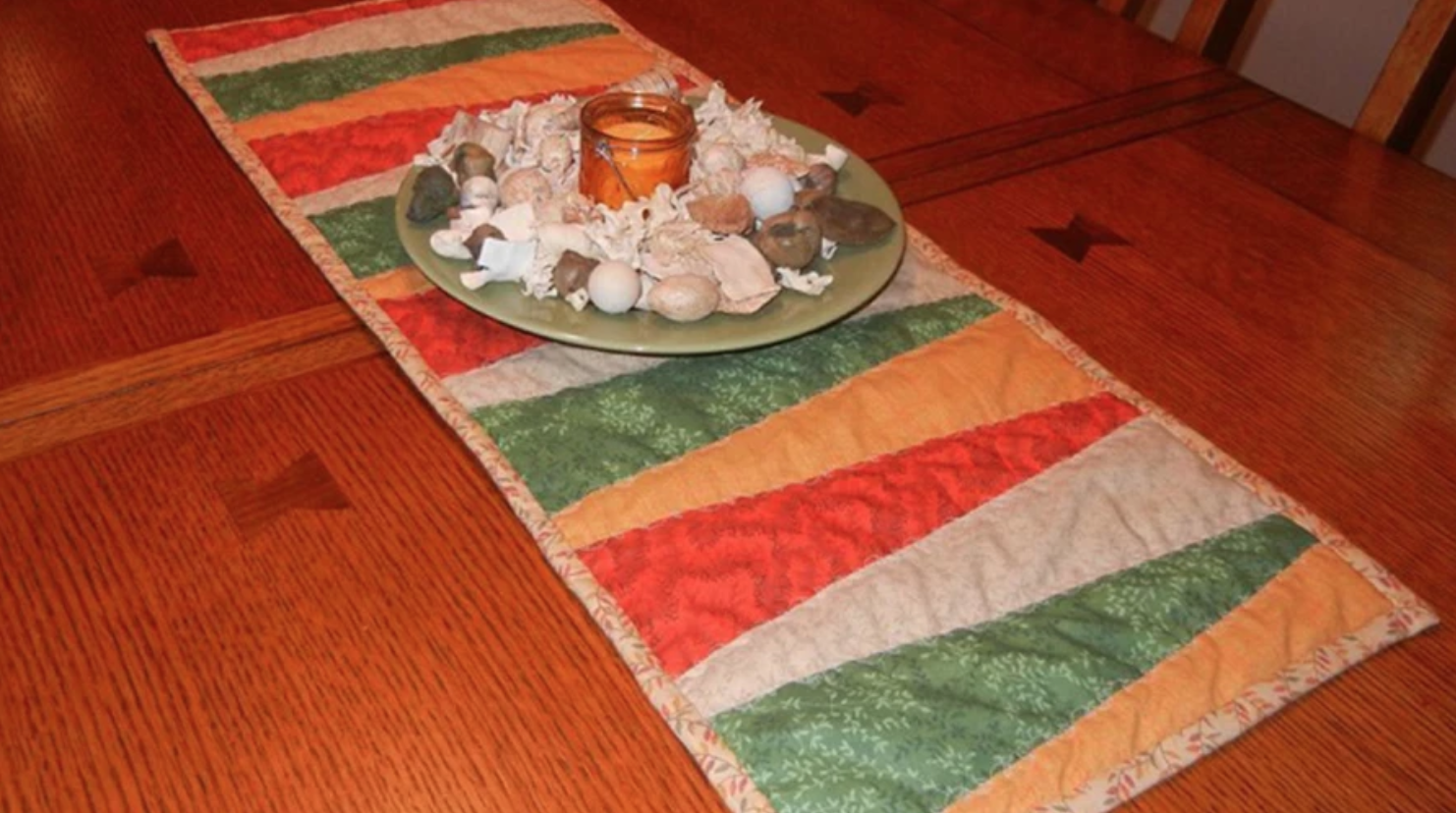 Whether you layer this table runner on top of a tablecloth or use it to dress up a dessert bar, these triangles are bringing all of the fall vibes. Get even more use out of it by making it reversible — that way you can flip and use for Christmas!
GET THE PATTERN