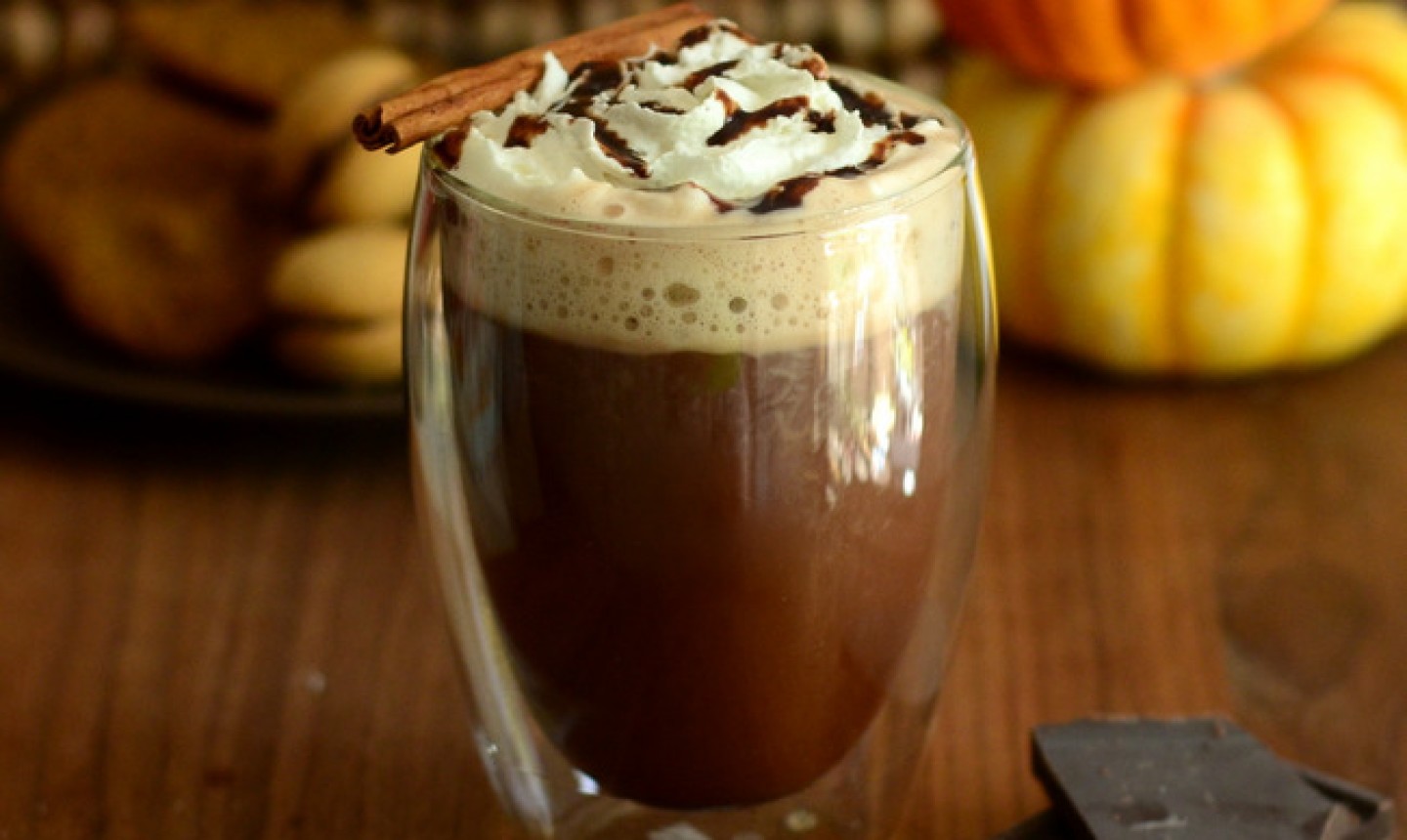 This hot chocolate is set apart from your run-of-the-mill mix thanks to one key ingredient: pumpkin pie spice. The iconic blend of cinnamon, ginger, cloves and nutmeg gives your drink a burst of fall flavor — so sip on a cup while digging into a hearty slice of pie.
Pumpkin Spice Hot Chocolate
Yield: 1 serving
Ingredients
8 ounces milk, hot
2½ tablespoons cocoa powder
3 tablespoons sugar (or to taste)
¼ teaspoon pumpkin pie spice
Whipped cream, for topping
Instructions
1. Combine hot milk, cocoa powder, sugar and pumpkin pie spice in a large mug and whisk to combine. Adjust sugar to taste, if necessary.
2. Top with whipped cream and enjoy!