If you're looking to make an adorable, totally one-of-a-kind project this fall, look no further. This scrappy, stash-busting pumpkin quilt block is made entirely of 1½"-wide strips. It comes together in a snap, and it's perfect for autumn stitching. All you need now is a warm mug of homemade apple cider and the perfect fall afternoon is complete.
Good to Know: You need fabric in orange, green and brown, along with a background fabric of your choosing. To make the pumpkin strips stand out, use different fabrics — we mixed six different orange prints for ours.
Pumpkin Quilt Block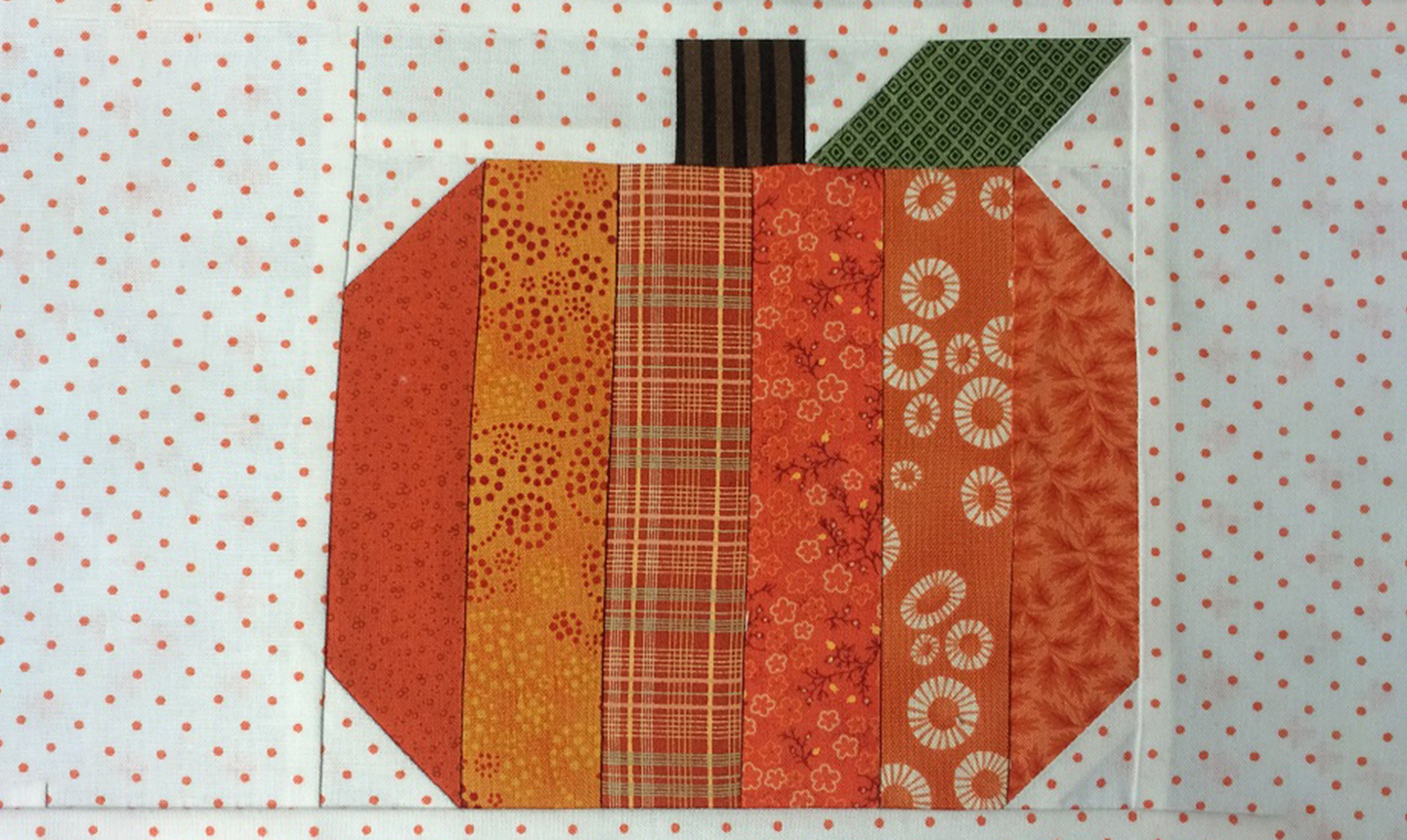 Level: Easy
Size: 8½" unfinished
What You Need
For the pumpkin fabric
Six orange fabric strips, cut into 1½" x 5½" strips
Brown fabric, cut into a 1½" square
Green fabric, cut into a 1½" x 3″ strip
For the background fabric
Two strips, cut 1½" x 8½"
Two strips, cut 1½" x 6½"
One strip, cut 1½" x 3″
Six squares, cut 1½"
Tools
Rotary cutter
Cutting mat
Quilting ruler
Fabric marker
Instructions
1. Sew the Pumpkin Strips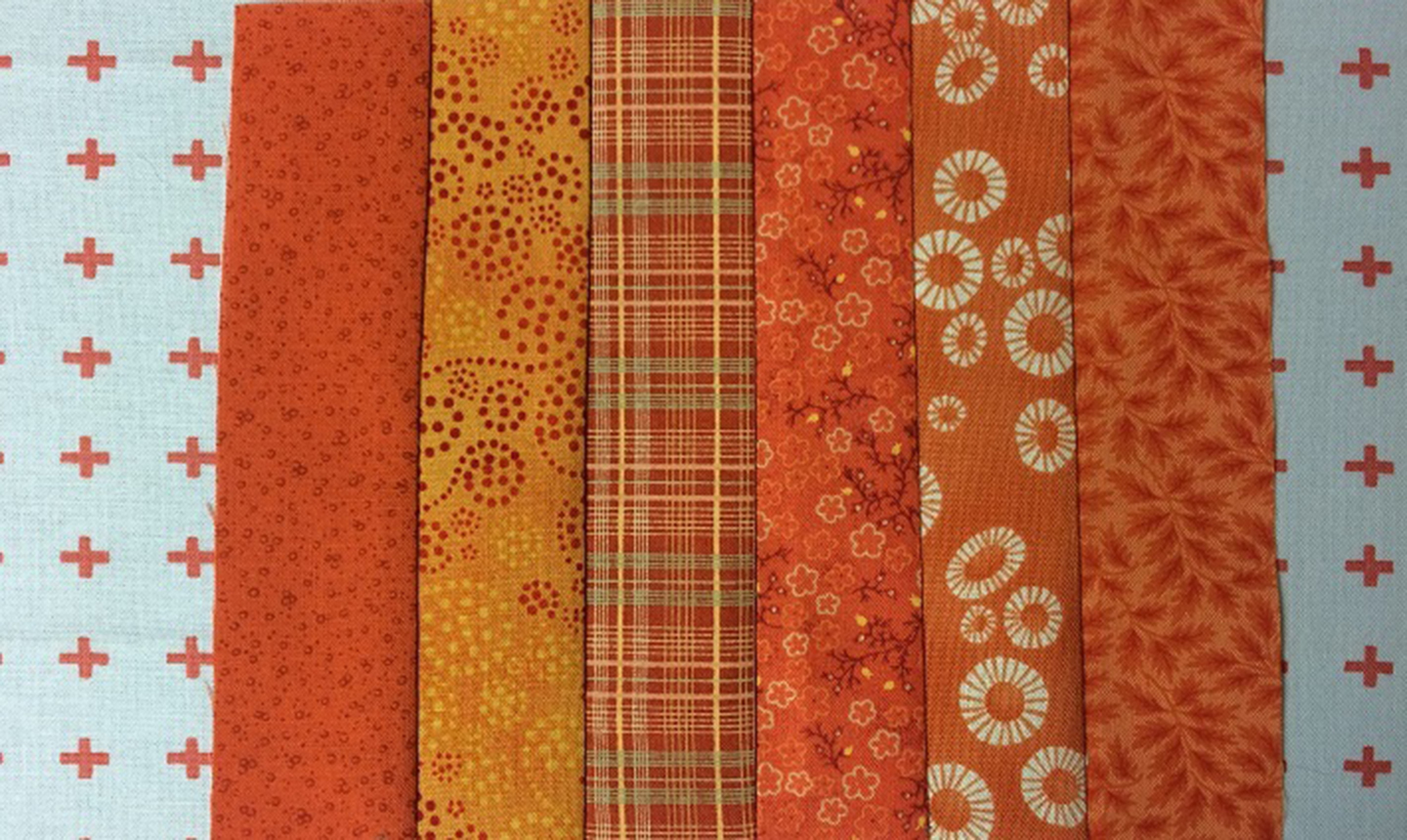 Once you've cut all of your fabric into the needed dimensions, sew the orange strips together lengthwise. Press the seams open to one side.
2. Mark and Sew the Corners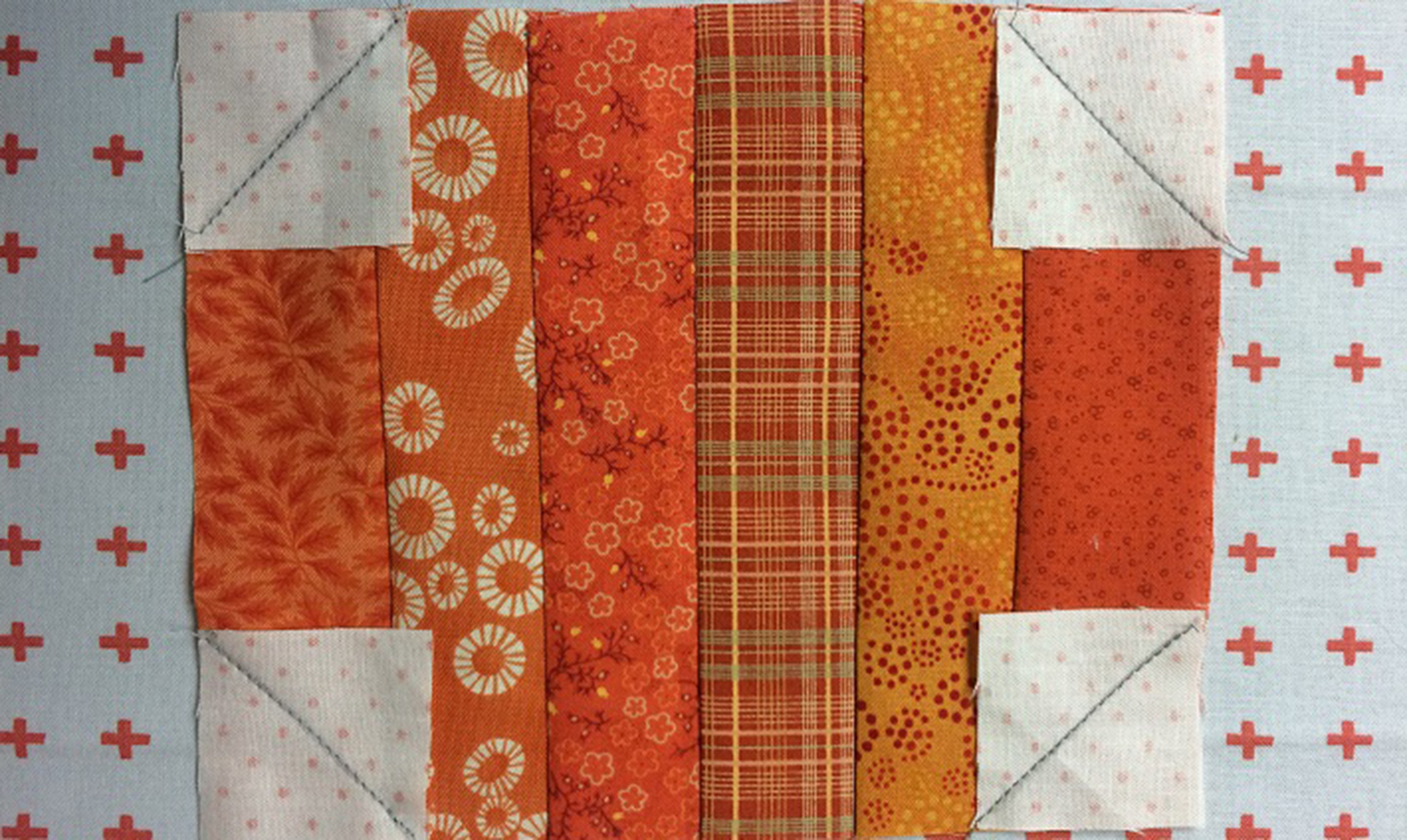 Place a background square on each corner of the strips right side down, as shown above. To shape the pumpkin, mark each square with a diagonal line from corner to corner. Sew on these lines.
3. Trim the Corners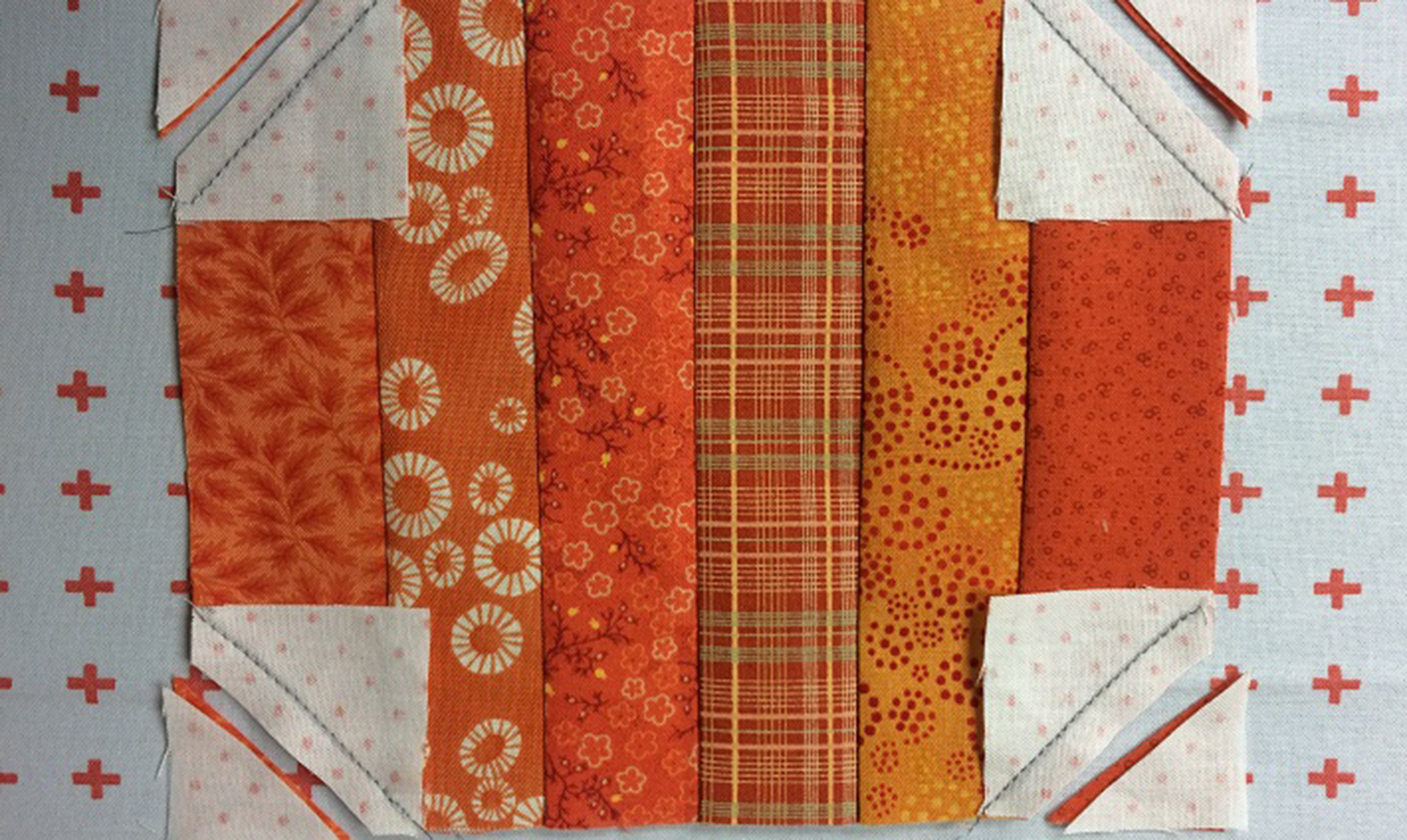 Using a ruler and rotary cutter, trim the corners ¼" from the sewn line. Press the corners away from the orange strips.
4. Make the Leaf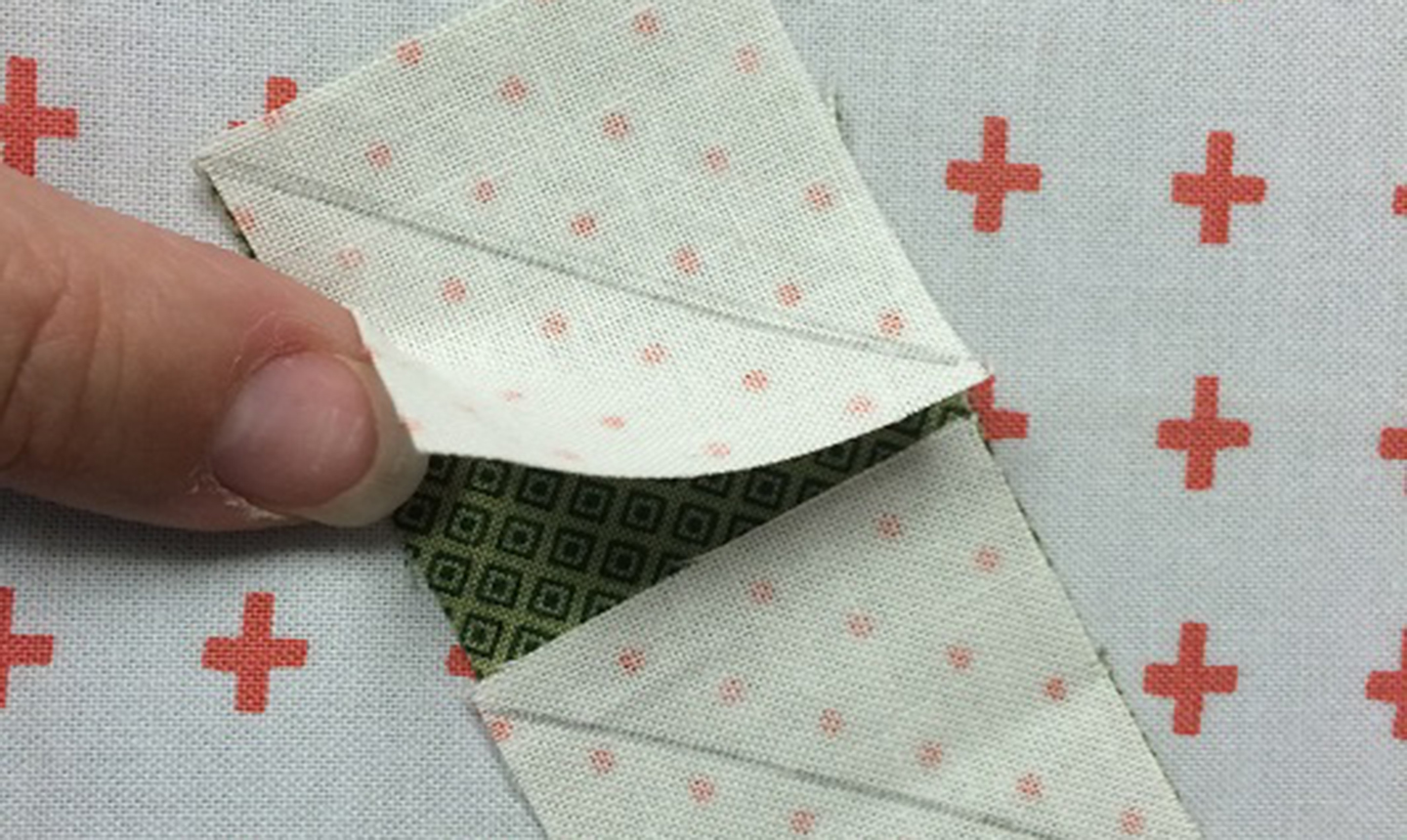 Place the remaining two background squares on top of the green strip. Mark these from corner to corner as well, then sew on the lines.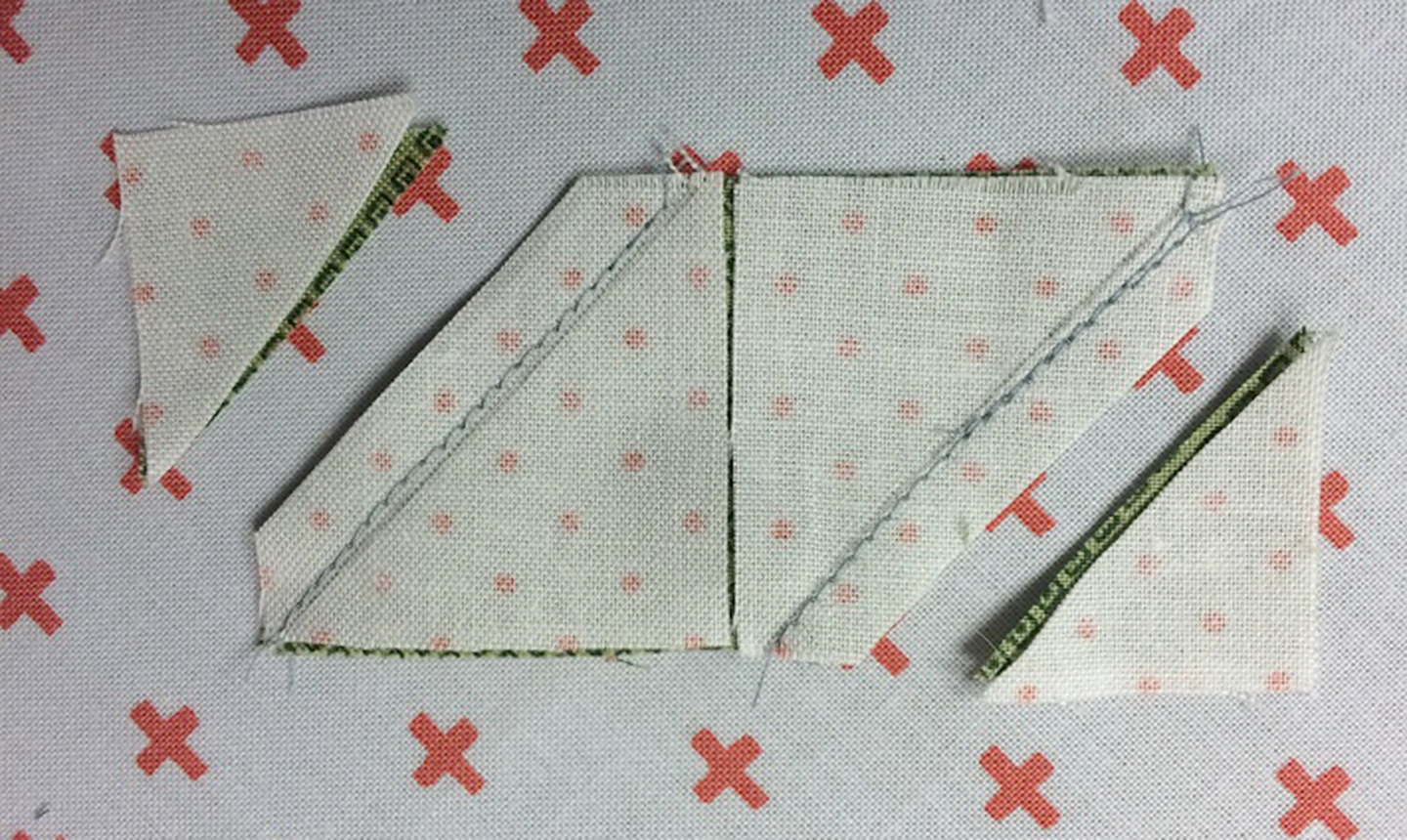 Just like you did with the other squares, trim away the corners ¼" from the sewn lines. Press the corners away from the green strip.
5. Sew the Stem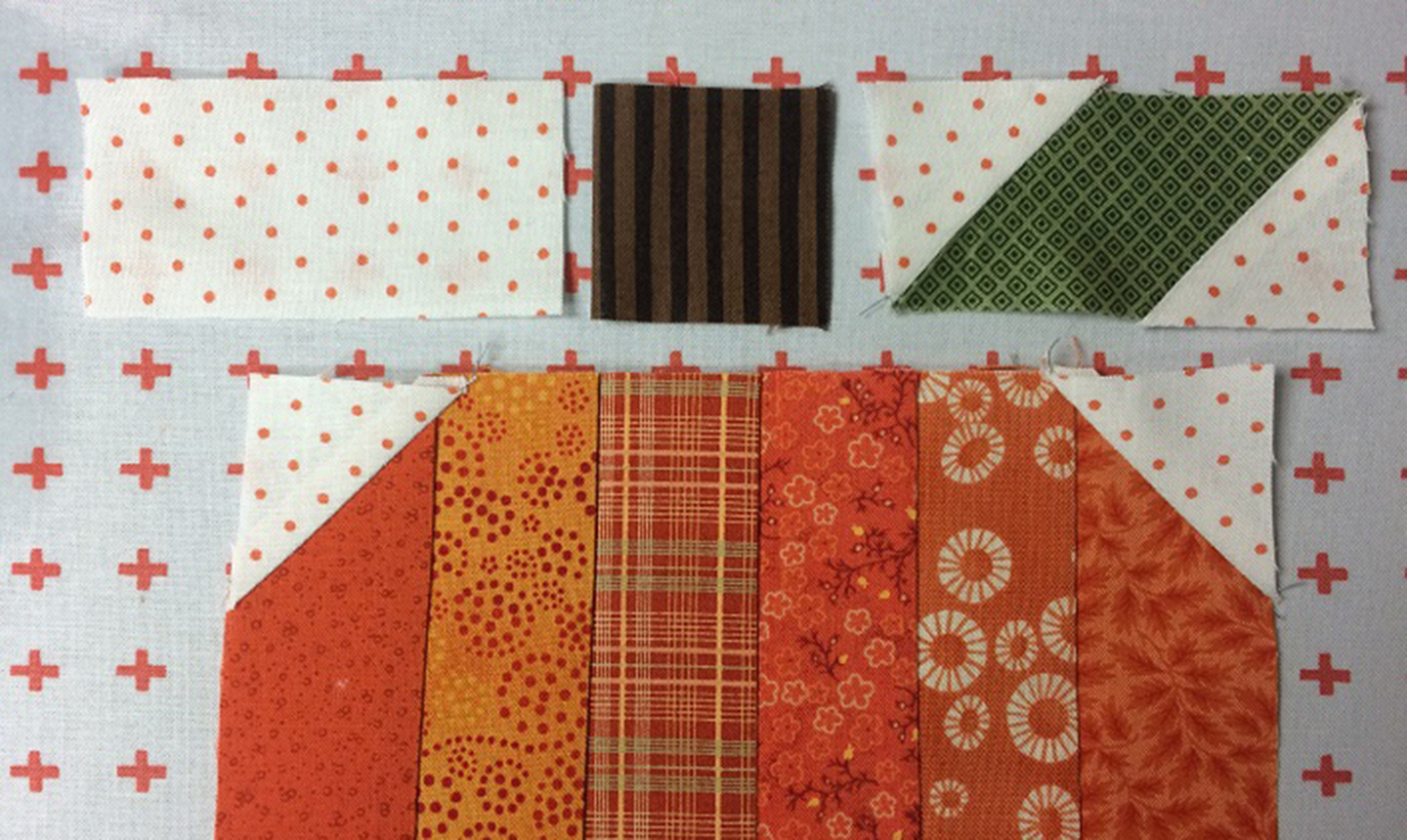 To make the top of the block, arrange (from left to right) the 1½" x 3″ background strip, the brown square and the open green leaf unit you just cut.
Sew the pieces together, then press both seams open toward the brown square.
6. Attach to the Pumpkin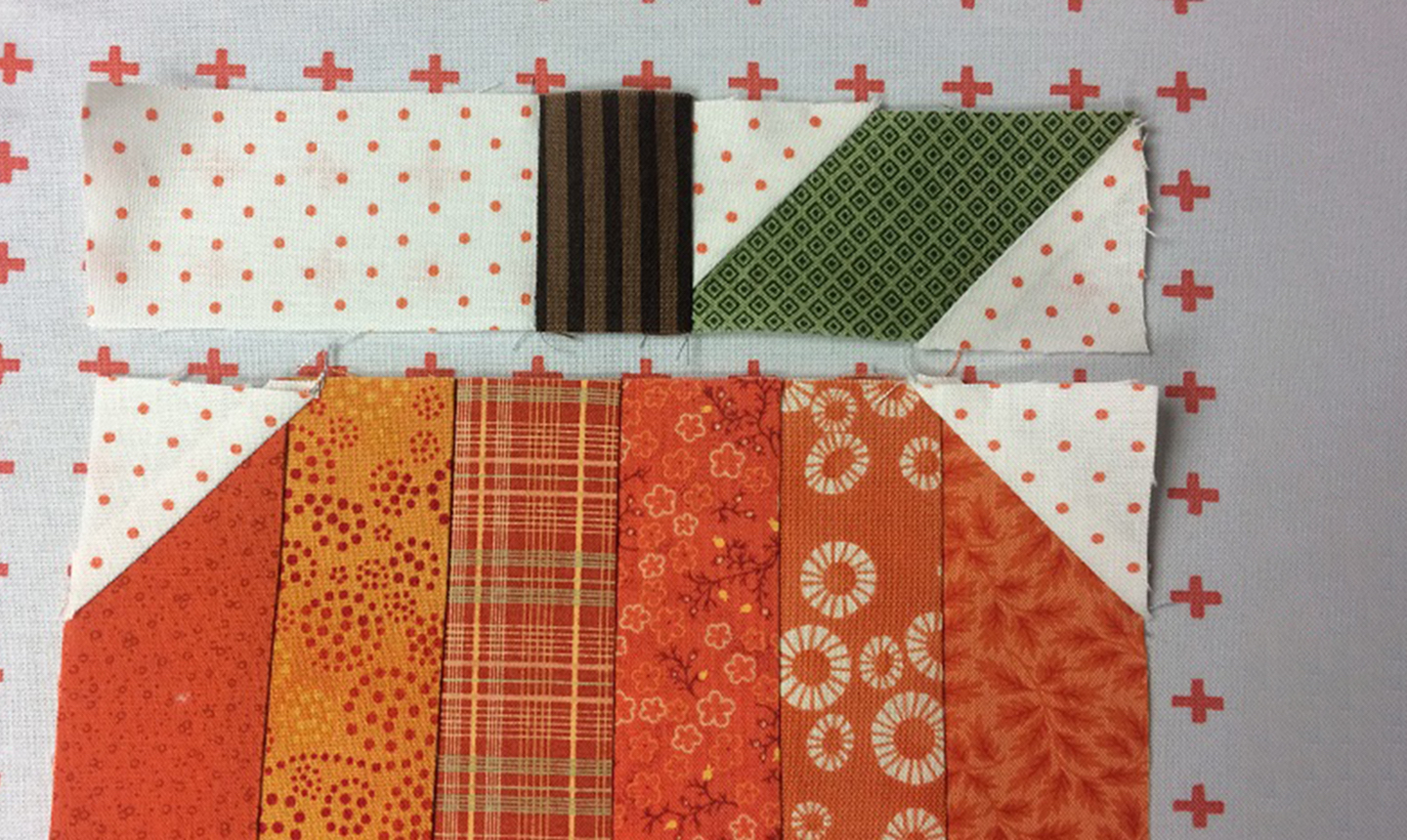 Sew the stem and leaf row to the top of the orange strips. Press the seams away from the pumpkin.
7. Finish the Block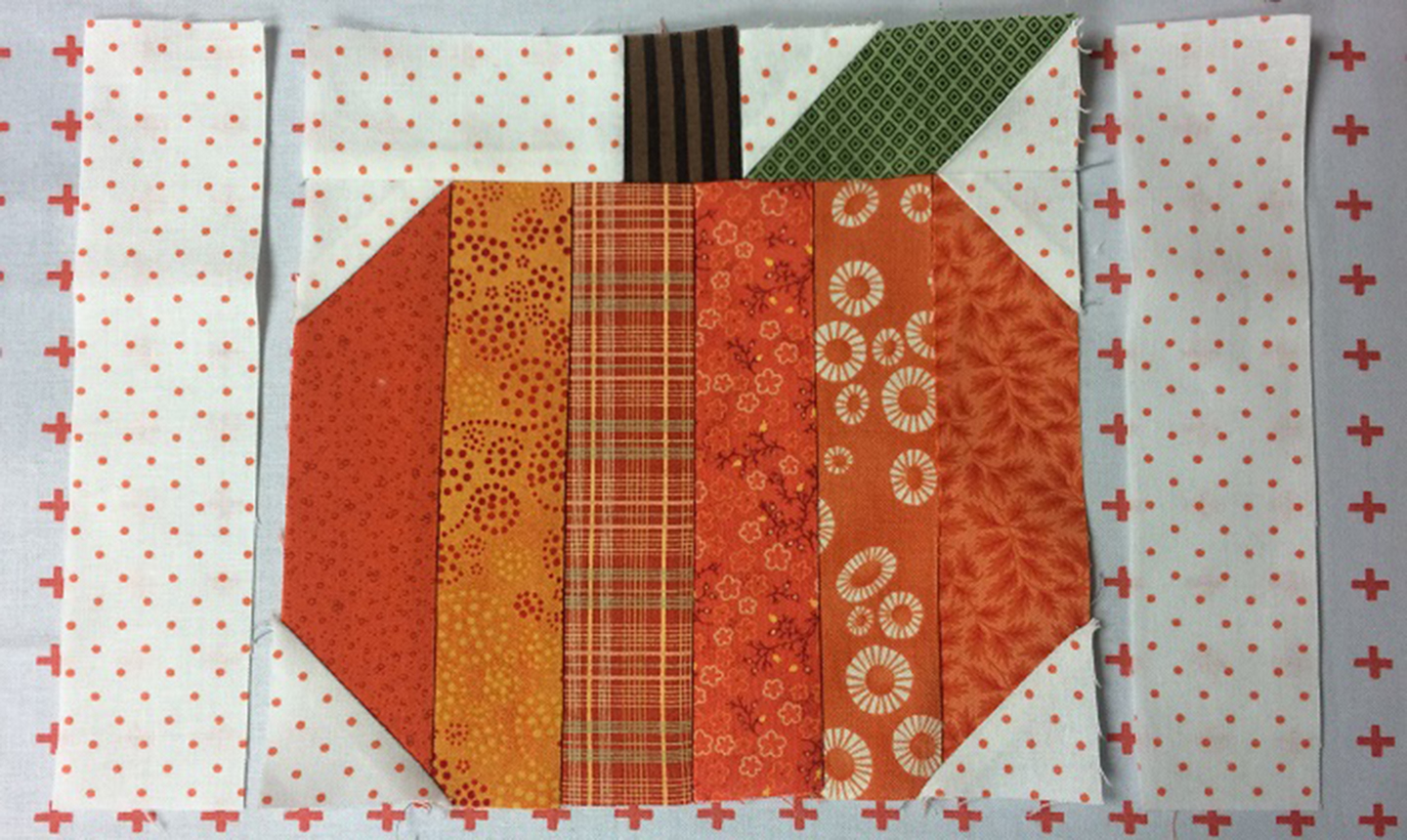 Sew the 1½" x 6½" background strips on either side of the pumpkin block. Press the seams toward the border strips.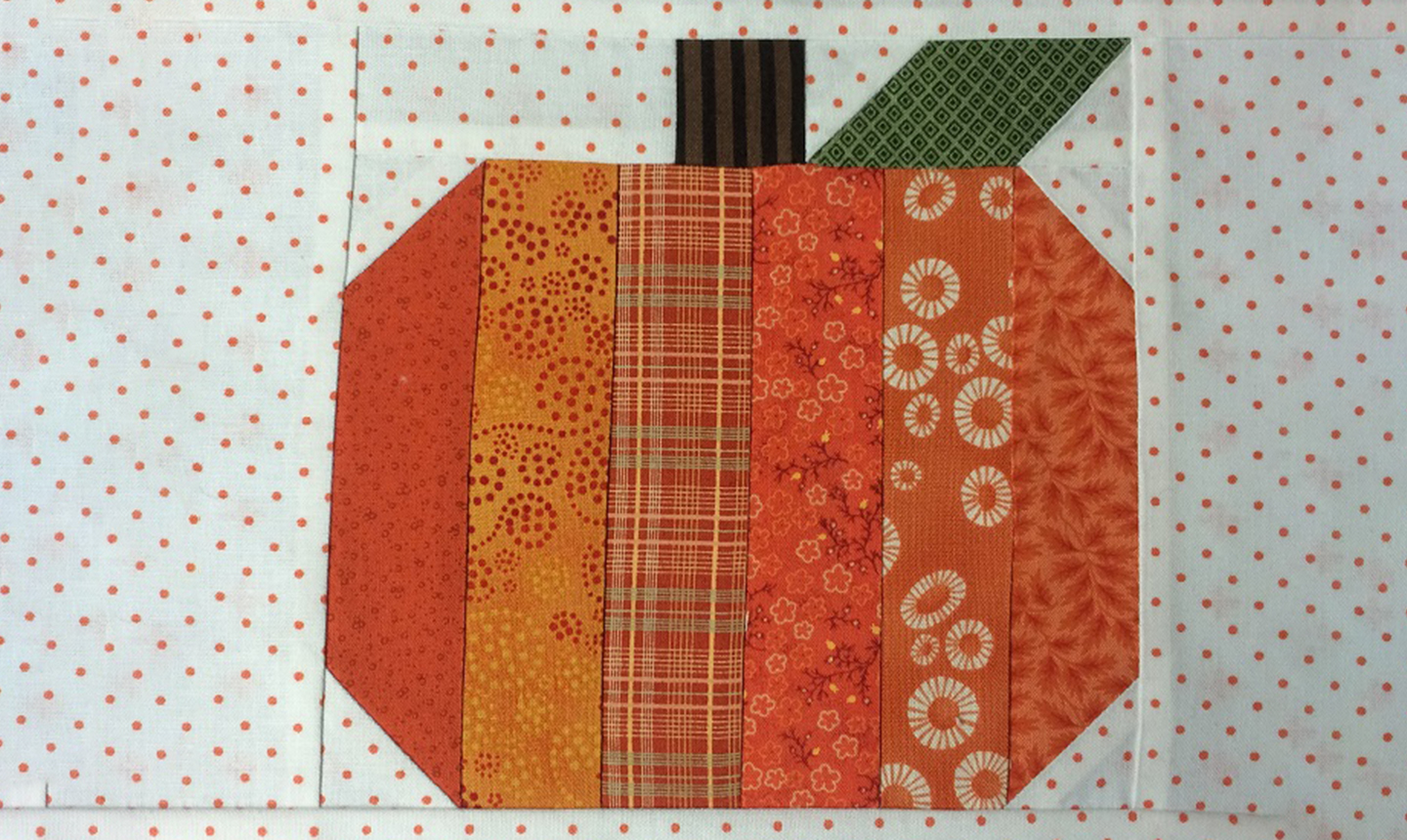 Sew the 1½" x 8½" background strips to the top and bottom of the pumpkin block. Press the seams toward the background strips.
This pumpkin block will now be an 8½" square. Put it in a frame and give it as a gift, or work it into a fall-themed quilt design!