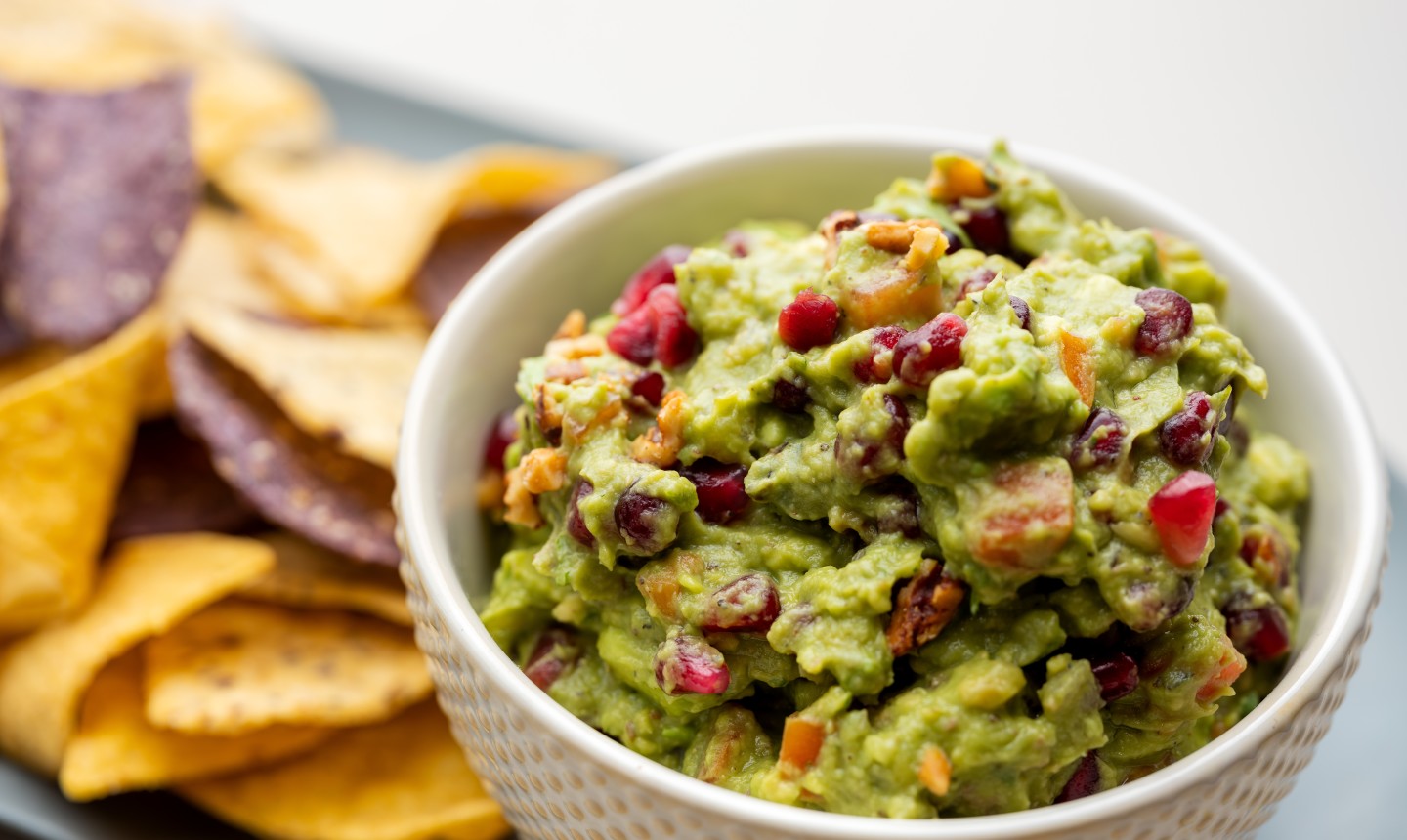 This is NOT your run-of-the-mill guacamole. It's a delicious twist that takes the summer staple straight into fall with sweet, juicy pomegranate seeds and crunchy walnuts. Find more like this in our class, Essentials of Mexican Cooking with Rick Bayless.
Walnut and Pomegranate Guacamole
Yield: about 3 cups
Ingredients
3 ripe avocados
Salt to taste
1-2 tablespoons fresh lime juice
1 poblano chili pepper
¾ cup toasted walnuts
Half of a pomegranate
½ small white onion, finely diced, rinsed under cold water and drained
A small handful of cilantro, thinly sliced across the leaves and upper stems
Instructions
1. In a large bowl, coarsely mash the avocados, salt and lime juice with a potato masher or large fork.
2. Roast a poblano chili pepper over an open flame or under a broiler until blackened and blistered. Allow to cool and rub off the blackened skin.
3. Tear the pepper open and rip out the seed pod, then give the pepper a brief rinse in water.
4. Crush the walnuts with the pepper in a mortar or food processor until you have a pesto-like texture.
5. Stir the mixture into the seasoned avocado base and add the diced white onion and cilantro. Mix in the seeds from the pomegranate, reserving a few for garnish.