Have you ever sewn a skirt that seems to either slowly slide down your waist or gradually ride up? Getting the right fit is key for skirt patterns, and that means considering both waist and hip measurements.
The right fit is especially problematic if the pattern you're using doesn't offer a wide range of sizes. If you are a plus-size sewer or sewing for a plus-size friend, it's a pain to take a skirt pattern that doesn't offer plus sizes and customize the fit.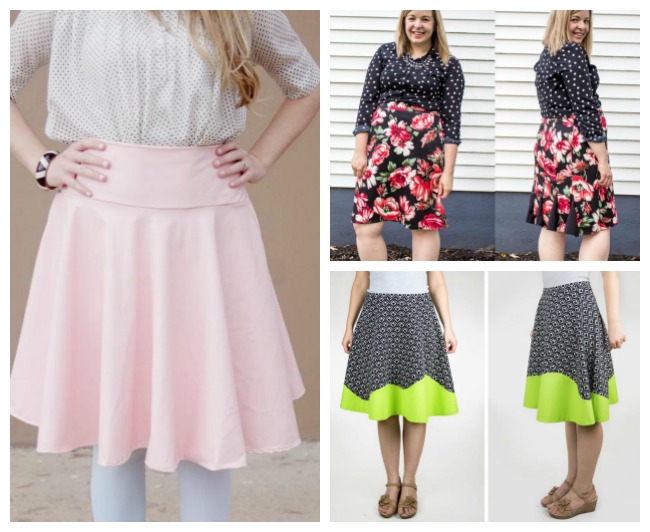 All these skirt patterns have everything you need for the right fit.
Some even include a tutorial for combining two different sizes in the waist and hips — a useful tool no matter what skirt size you're sewing.
Photo via see kate sew
1. Circle Skirt
For this tutorial, designer See Kate Sew shows you how to take your measurements to calculate everything from your waistband to the length and width of the circle skirt. This sample uses pleather, but you can also upgrade to leather!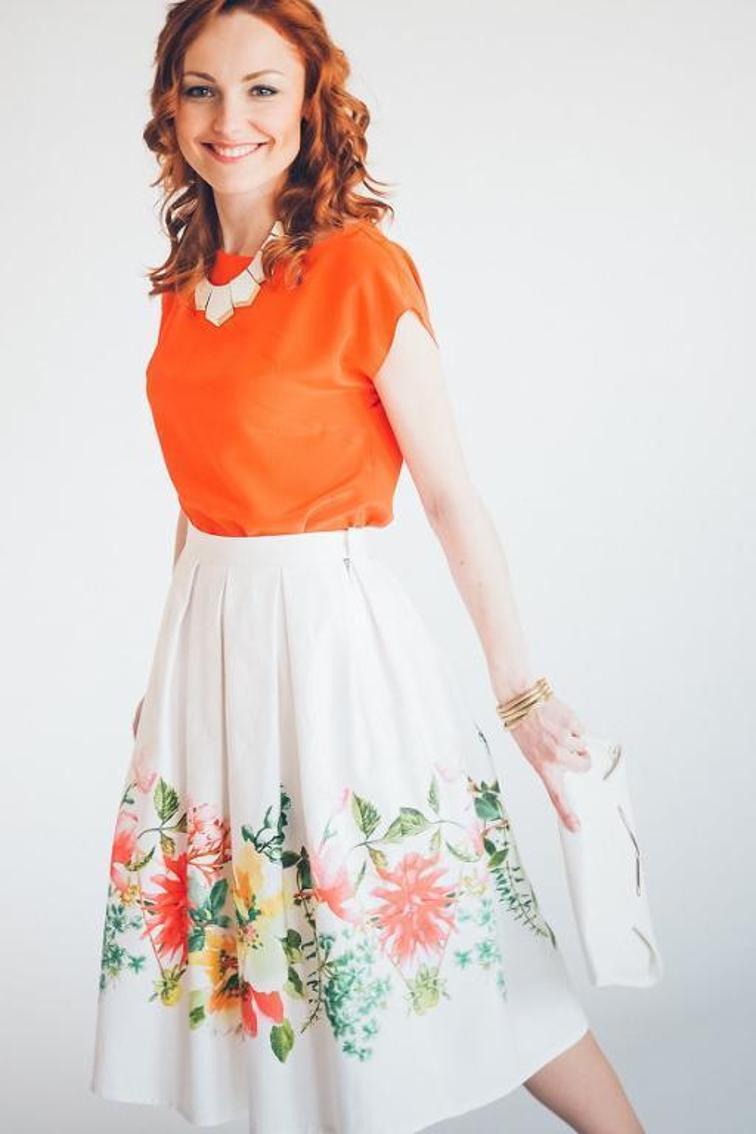 Photo via DressyTalk Patterns
2. Pleated Skirt Pattern & Sewing Tutorial
Take a few key measurements, then draft your own pattern for this pretty pleated skirt. The pattern also includes recommendations for materials like interfacing, so it's perfect for beginners. If you purchase the pattern, the designer even provides support via email.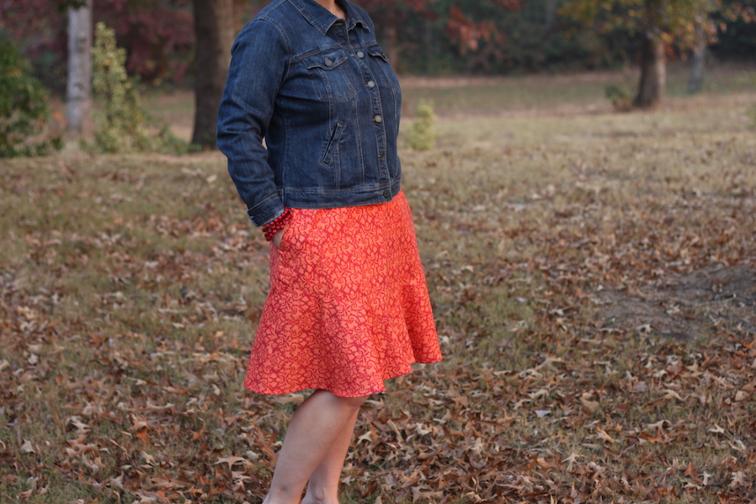 Photo via Itch to Stitch Designs
3. Vientiane Skirt
This A-line skirt pattern goes up to size 20. The skirt pattern offers the option to use different sizes for the waist and hip, in case your body doesn't line up with the measurements on the size chart.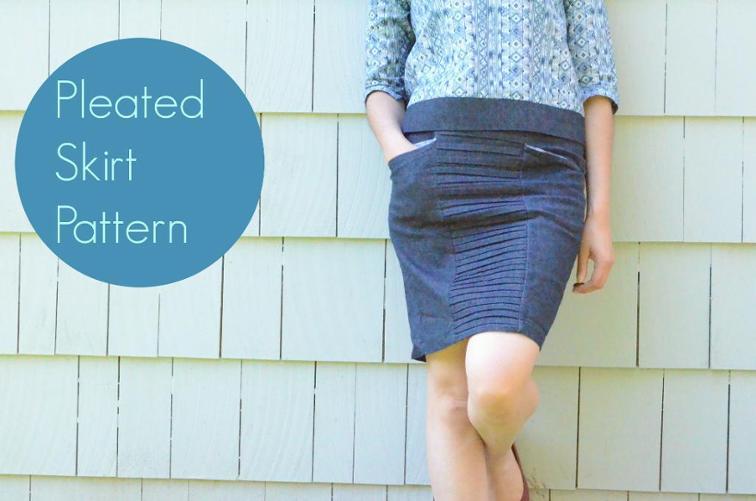 Photo via On the Cutting Floor
4. Pleated Skirt
This skirt pattern has a fun textured panel, plus those coveted pockets that we all love. The pattern goes up to a size 22 and comes with illustrated instructions to ensure a successful sew.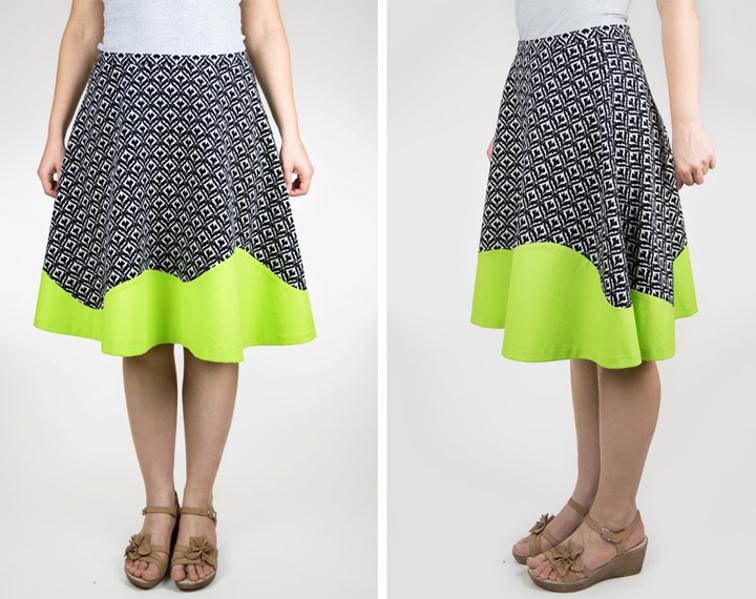 Photo via NuancePatterns
5. Half-Circle Skirt with Wavy Hem
This skirt isn't sized using U.S. sizes, so check the size chart that's included along with all the photos of this pretty skirt to see how your measurements match up. There's no lining to fuss with, and you can even alter the length of the skirt if you need to.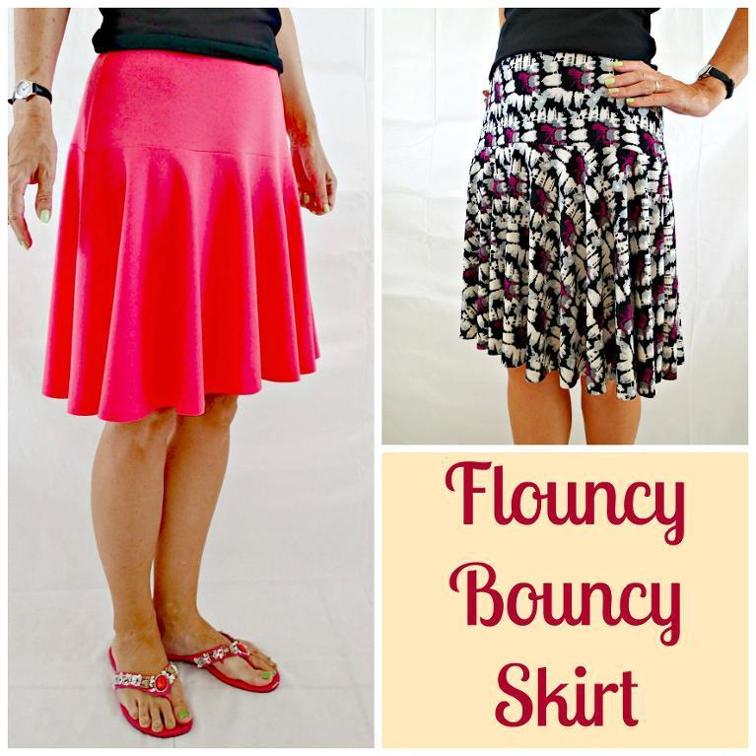 Photo via So Sew Easy
6. Flouncy Bouncy Skirt
There's nothing more comfortable than a skirt sewn with soft knit fabric. This skirt fits up to a 50″ hip, and the knit fabric allows for plenty of stretch. Play around with the length to find the perfect fit for your height.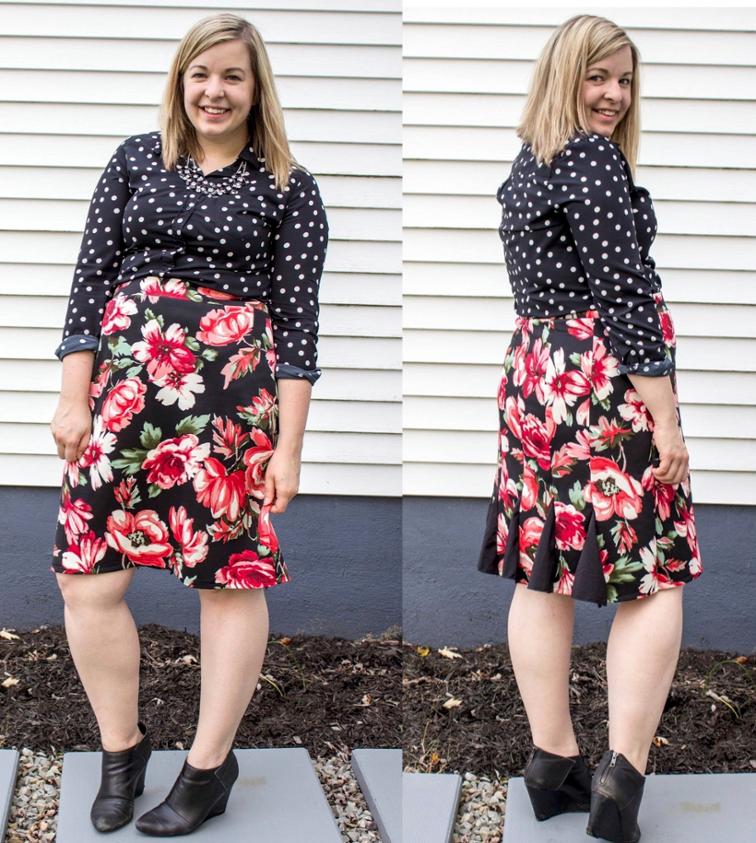 Photo via Skirt Fixation Shop
7. Runway Skirt
Get three skirts out of one pattern with this vintage-inspired sew. There are three lengths to choose from, and each one is made from the knit fabric of your choice. This pattern fits up to a size 24.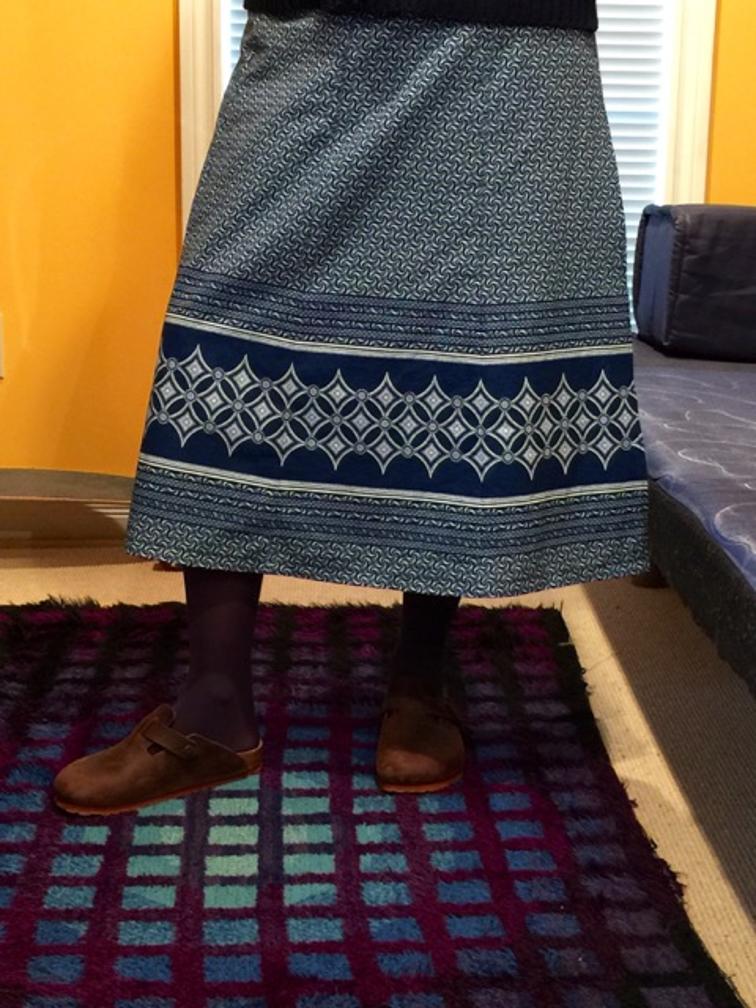 Photo via Meerkat Shweshwe
8. Makoti Wrap Skirt
This skirt was designed with beginners in mind. Sizing is super simple, as the skirt is built with panels of fabric. Just add or subtract panels to get the waist size that you need.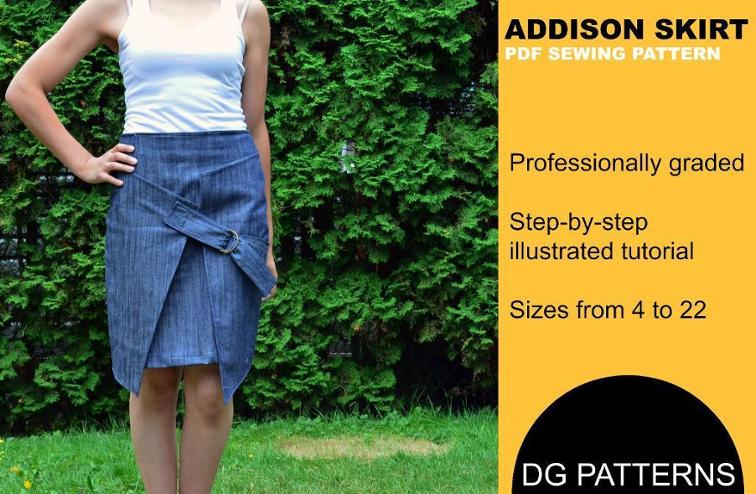 Photo via On the Cutting Floor
9. Addison Skirt
This asymmetrical skirt pattern is a great way to show off your sewing skills. Choose from four different skirt options ranging from mini-length to knee-length. You can even add zippered or patch pockets to your new fave skirt.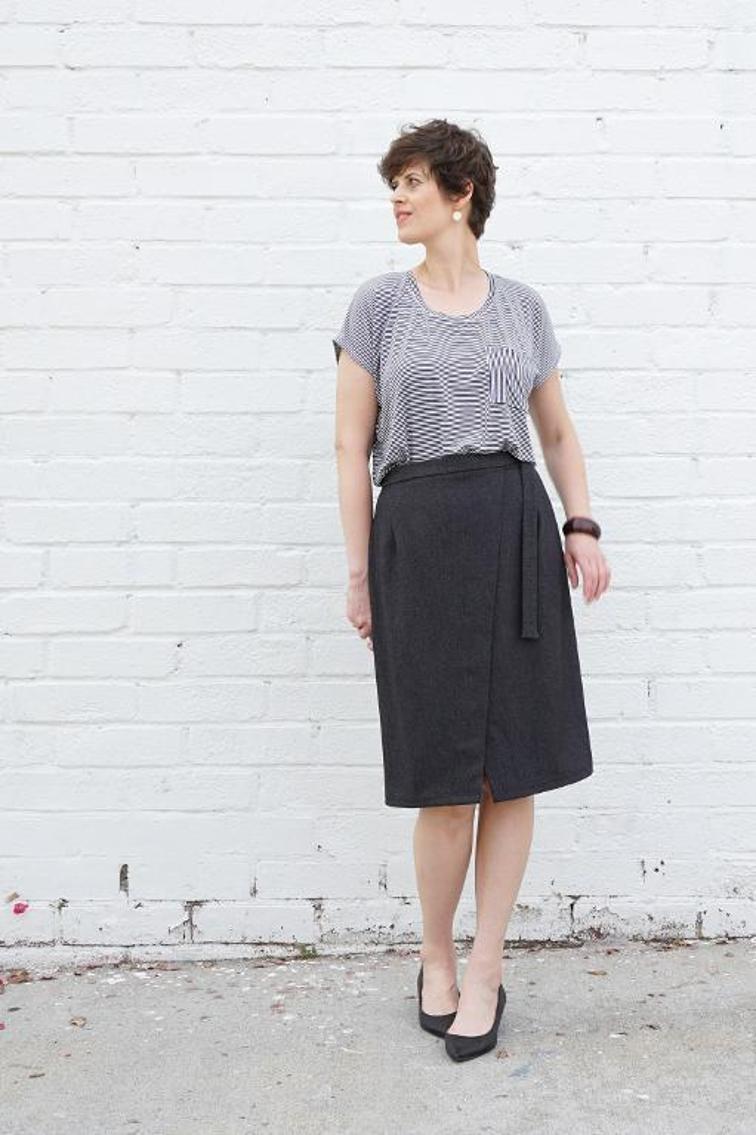 Photo via Sew DIY Patterns
10. Nita Wrap Skirt
Customization is key for getting the most out of this skirt pattern. Choose from three length options and three waistband closures. The pattern also features waist darts and an angled front to add some shaping.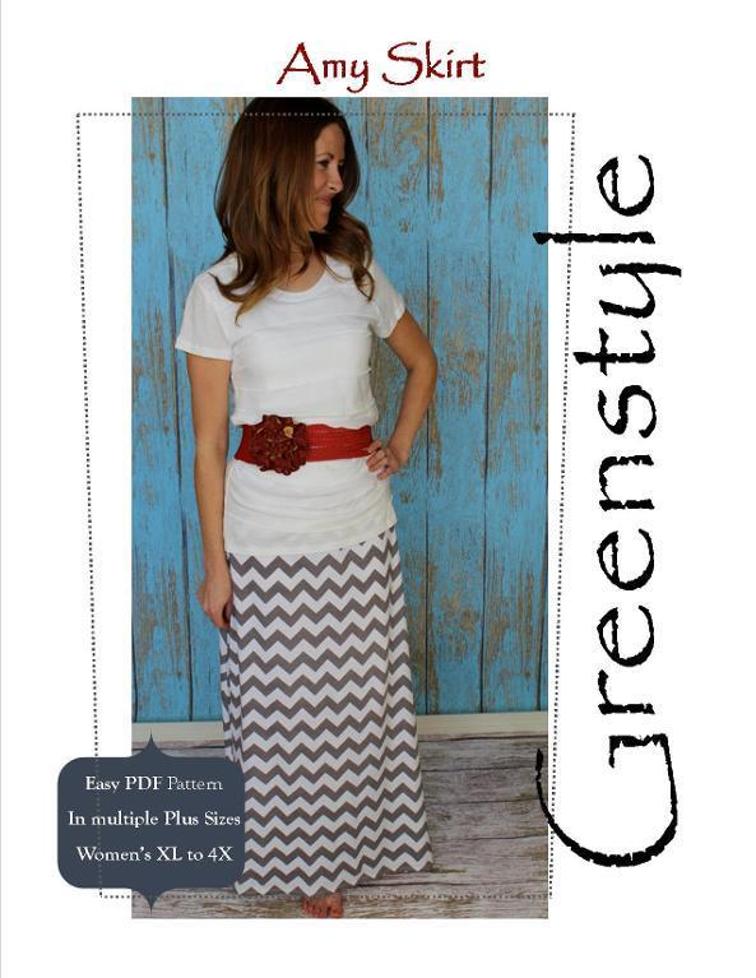 Photo via GreenStyleCreation
11. Amy Skirt
Grab a stretchy, comfy knit fabric to stitch up this easy skirt. There are options for both chevron and stripes so you can get the perfect match when seaming, but you can also make this with a solid or print fabric.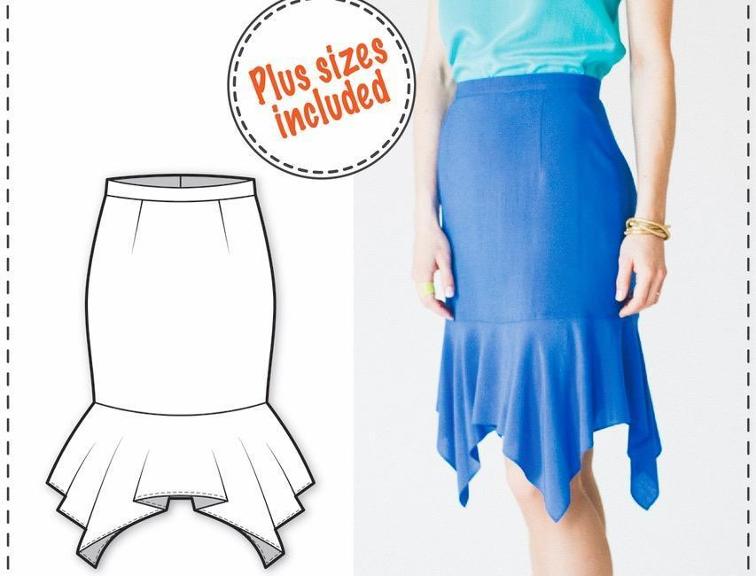 Photo via DressyTalk Patterns
12. Flounce Skirt
This skirt not only includes instructions for different waist and hip sizes, but it also takes into account your height. When creating the different height options, the designer considers not just length but also overall proportions.