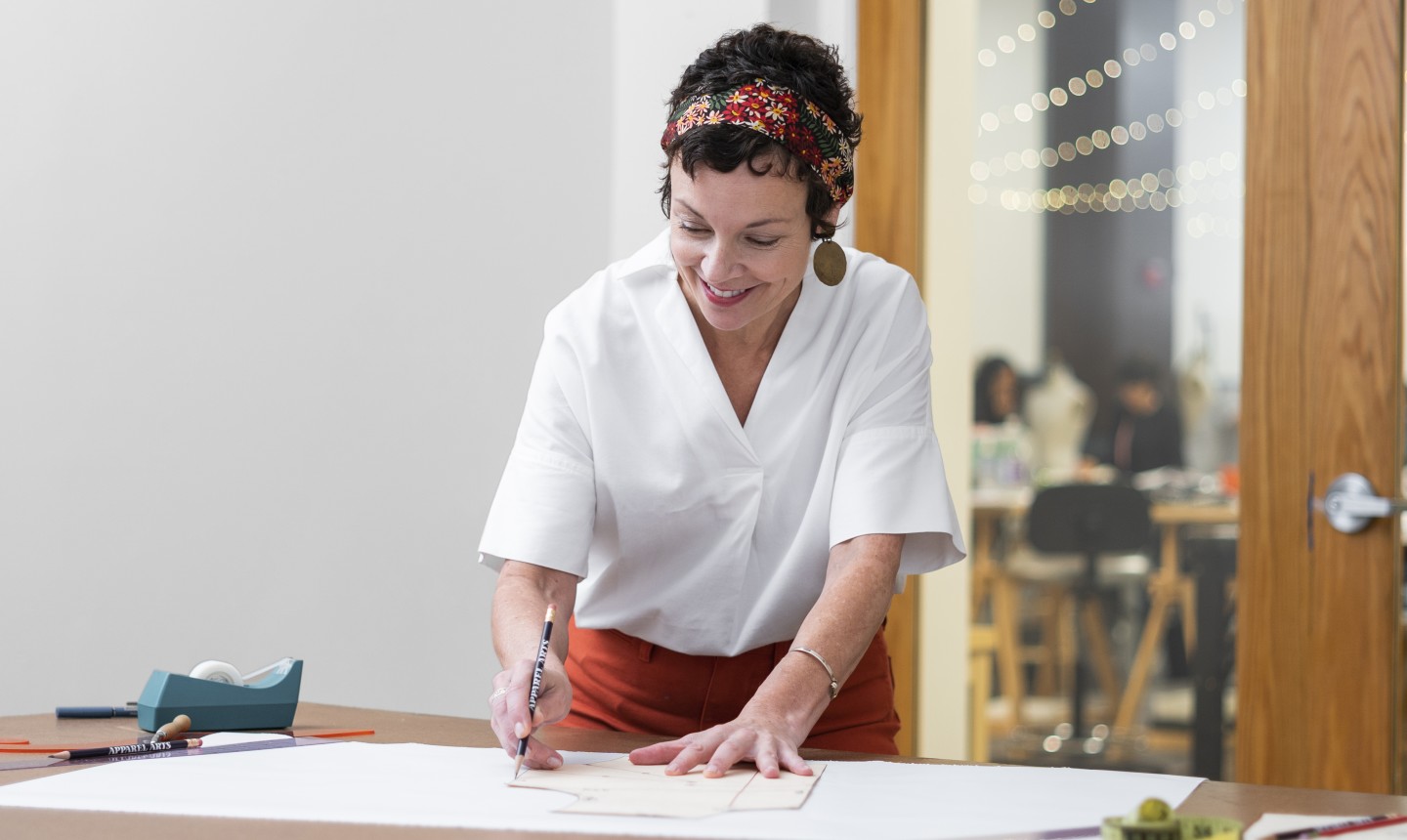 If you're a home sewist, patternmaking (also called pattern drafting) might feel like a distant set of skills you're not yet ready to tackle. But it's actually closer than you might think! Master pattern drafter Suzy Furrer believes you (yes, you!) can start making patterns, even if you've never touched a sewing machine.
Suzy sat down with us to demystify the intimidation of patternmaking in fashion, dishing on just how fun the entire process can be.
First, we gotta know: why are clothes and fashion important to you?
Clothes and fashion are just fun! And having fun is important. As we all know, life has its ups and downs. We can lift our moods by putting on bright and cheery colors, or hide from the world and binge-watch our favorite show in something comfy that we made. Plus, there are few things as exciting as purchasing a beautiful piece of fabric and planning your next project.
You've taught pattern drafting for over 23 years now. How have you seen the industry change during that time?
It's funny, the way clothing is made hasn't changed much since the sewing machine was invented in the 1800s. Patterns are still often drawn by hand, fabric is cut and sewn on a sewing machine, and labels are sewn in with a needle and thread. Really high-end clothing and very small fashion lines are still doing it that way. Commercial fashion companies are using computer-aided design (CAD) programs and cutting with lasers, but they're still assembling with a sewing machine.
That said, there's a lot of focus right now on 3D pattern drafting within the sewing industry — Iris van Herpen, Anouk Wipprecht, even Nike is getting into 3D printing for their shoes. That's really exciting and a totally different approach because it produces less waste, promoting sustainability in fashion. I don't really know how important 3D drafting is for the home sewist right now, but it will be fun finding out how the technology trickles down.
What's the difference between being a fashion designer and patternmaker?
There's a bit of confusion in the industry sometimes because it's possible to be both a fashion designer and a patternmaker. But that isn't always the case. Sometimes, two different people fulfill those roles (instead of just one), and the two work in tandem. First, a fashion designer sketches an idea, interpreting our social cues — the arts, politics, economics, culture of life — to feed the fashion world with new, fresh concepts. If they don't know how to create a pattern or sew, then a patternmaker steps in, taking the idea and transforming it into a design that can actually be made and worn. Think of the fashion designer as the idea person, and the patternmaker as the problem solver. The two go hand-in-hand to create a real-life garment.
There are a lot of benefits to sewing your own clothes. But what's the benefit of drafting your own patterns?
If you can draft patterns, the fit is going to be much better right off the bat. Plus, you can repeat well-fitting patterns in different fabrics, or change pocket placement or length — it makes it so easy to create half a dozen garments! It also means you can alter commercial patterns really quickly and easily. So you have the best of both worlds — you can draft from scratch and have the confidence to alter commercial options.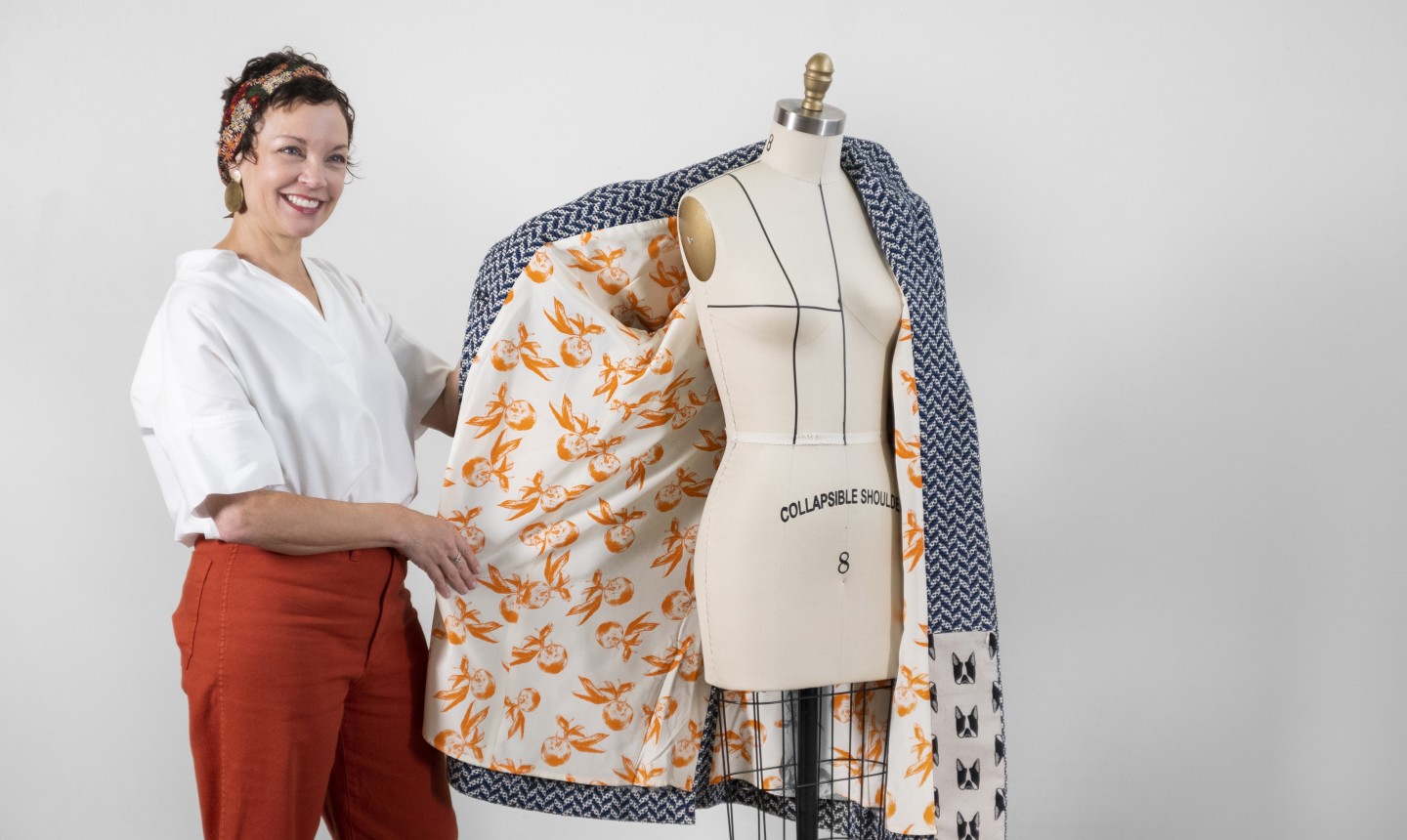 Is patternmaking something you can do even without much sewing experience?
Absolutely. Patternmaking is separate from sewing, though it helps if you've sewn a couple of garments from commercial patterns. Beyond that though, both beginner and advanced sewists start at the same place when they begin pattern drafting.
How easy is it for home sewists to transition from using commercial patterns to drafting their own?
Really easy! If you're proficient in working with commercial patterns, you may have an advantage because the language is the same and the markings are similar. As long as you break it down into components, pattern drafting isn't hard to pick up. For instance, in my Craftsy classes you start with a skirt. It's the easiest garment to get the basics down, and you'll use the same techniques to draft the bottom of a jacket, coat or dress. Once you have that mastered, you'll move on to more involved building blocks, like moulage, necklines and collars.
I often say learning patternmaking is like learning a language. You have to immerse yourself in it and practice, practice, practice if you want to become really proficient.
Are there any prerequisites to take your patternmaking classes?
None really, as long as you're starting with skirts. There's an order to my classes: skirts, bodices, creative darts and seamlines, necklines, sleeves, collars and pants. After that, you're ready for the Designing Your Wardrobe series!
Last question: What's the most satisfying part of drafting your own patterns?
The finished garment! Also, working with your hands — need I say more? Working with your hands is the most satisfying thing ever!
This interview has been edited and condensed for clarity.