Sewing patchwork bags is a great way to show off many fabric prints within one project. In particular, quilted bags are great because the layers of batting or base fabric give them a bit more structure. But if you'd like, you can also sew a simple patchwork bag without the extra step of quilting.
Whether this is your tenth handmade purse or your first, these quilted and patchwork bags are sure to give you some inspiration and ideas for your next project!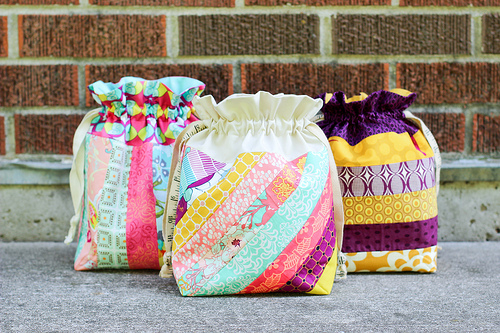 For her Striped Drawstring Bag Tutorial, Jeni of In Color Order shares how to create horizontal, vertical or diagonal stripes on the main panel of this handy drawstring bag. This is a great patchwork bag for beginners to make, since it's small and doesn't require any purse hardware. It also doesn't need any quilting or interfacing.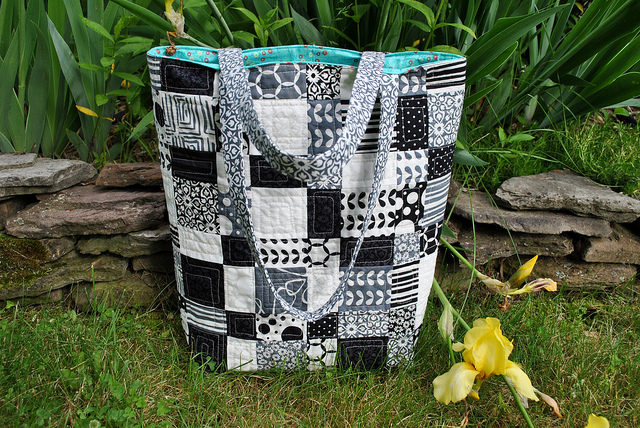 The Teacher's Pet bag pattern by Sue of Sweet Jane's is made from just one charm pack, and is a great way to showcase coordinating prints. The patchwork bag uses medium weight interfacing and simple fabric straps. Free-motion quilting on the side panels echoes the shapes of the patchwork rectangles.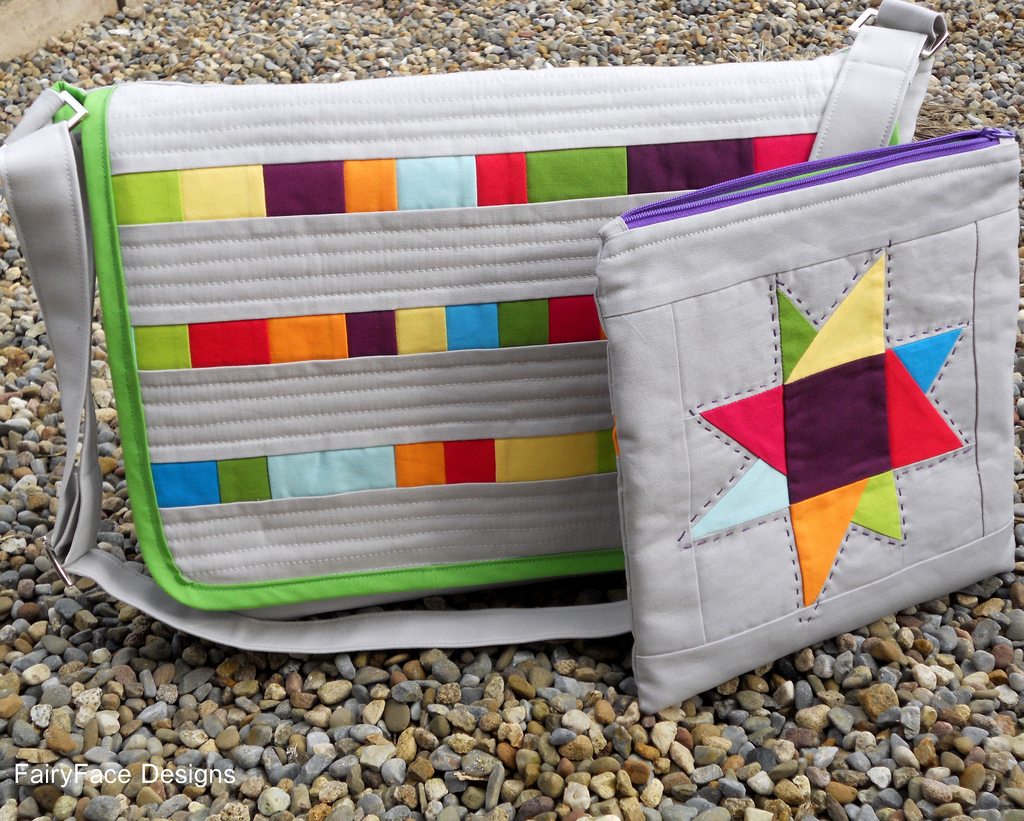 Sarah of Fairy Face Designs made this gorgeous patchwork messenger bag and wonky-star zipper pouch for a swap. She used all solid fabrics, quilting the messenger bag flap with straight lines and hand stitching around the patchwork star. Hand quilting is a great option for finishing small patchwork bags that don't require heavy or detailed quilting.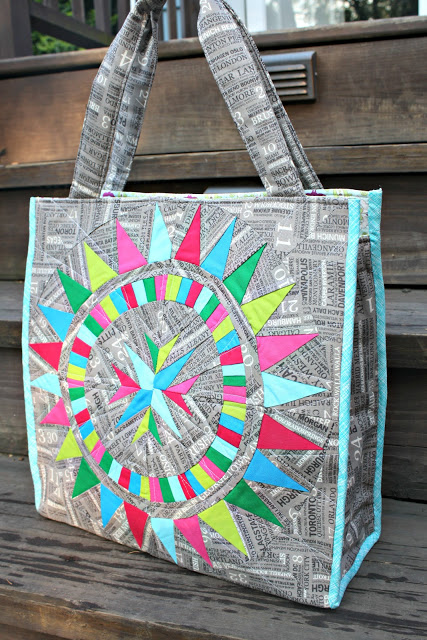 Sara of Sew Sweetness shares her market bag, which was sewn from two New York Beauty quilt blocks on either side of the purse. She added binding to join the blocks to the side panels, sewing in a bit of elastic on the sides of the purse to give it more shape. Finished with shoulder straps and a magnetic snap, this patchwork bag is a show stopper!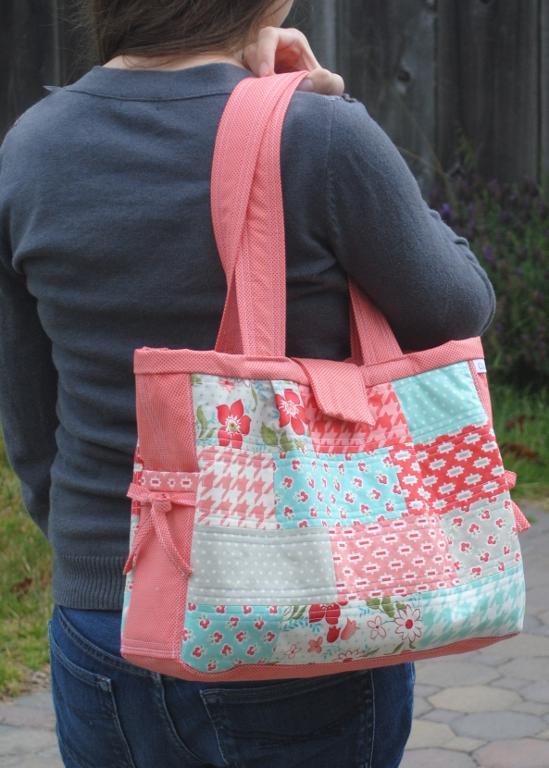 A quilted bag designed by Clover & Violet, the Louisa bag features patchwork in the shape of subway tiles on the front and back panels, as well as side gussets that can be tied or let out depending on how much you need to stuff inside your purse. Patchwork bags like this one are great for showing off fabric prints from a collection, or even using up large scraps from your stash.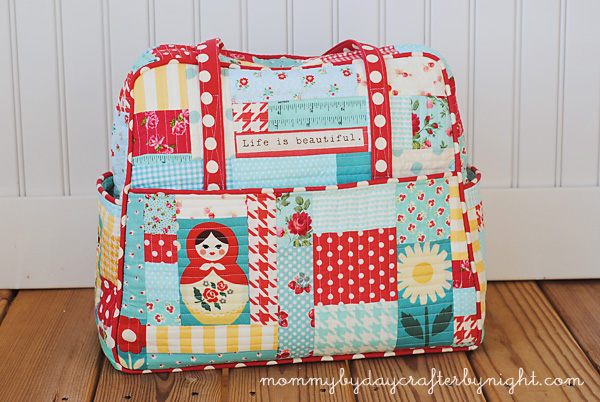 Ashley of Mommy by Day, Crafter by Night shares an improvisational patchwork weekender bag with clever details, like a bottom panel made from oilcloth, which allows the bag to be easily cleaned. Choosing bright fabrics and a novelty print featuring matryoshka dolls, Ashley was inspired by the quilted weekender bag by Elizabeth of Oh, Fransson! Elizabeth's bag sparked a quilt-as-you-go weekender revolution that has been trending across sewing blogs since she designed her version last fall.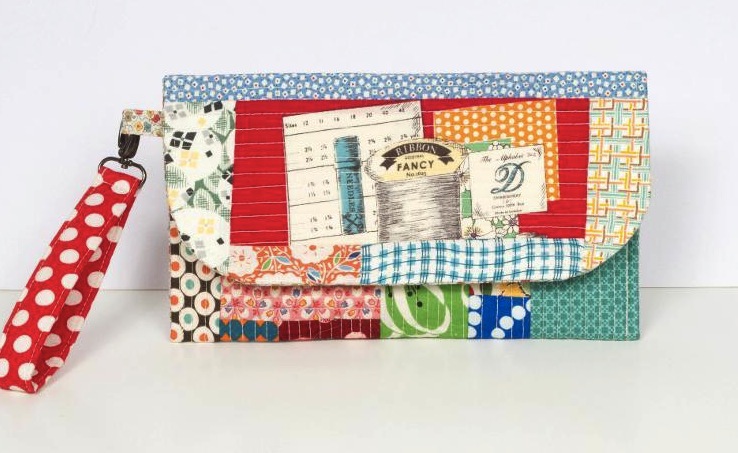 If you prefer to start on a smaller-scale patchwork bag, this patchwork clutch sewn by Tara Rebman is a great one to choose. It's one of the projects you can learn to make in her new Crafty class, Quilt-As-You-Go Patchwork Bags. You'll learn that patchwork bags don't have to be intimidating as your work your way through a few warm-up projects and learn how to make intermediate and advanced quilted bags with zippers, purse hardware and more!
What do you like most about patchwork bags? Is a quilted bag next on your to-sew list?