If you are one of those quilters who just can't bear to throw away beautiful fabric scraps left over from past quilting projects, you'll appreciate a few ideas for how to use scrap fabrics. All of these projects use small pieces of fabric goodness!
Find inspiration in your scrap bin with these ideas for using leftover fabric!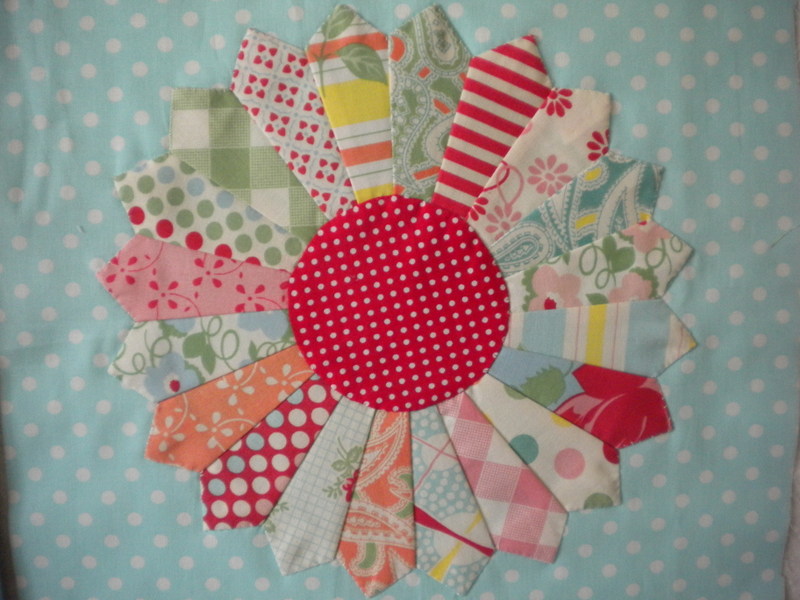 Dresden block made using 5″ charm squares
Dresden plates
Dresden plates are a wonderful quilt project to make from scraps. You can cut two 5″ Dresdens from a charm square, and if you're working with smaller Dresdens, of course even smaller scraps can be used. Use them to make quilt blocks or pillows. Dresdens are always a lot of fun when they are scrappy, making them the perfect scrap bin project.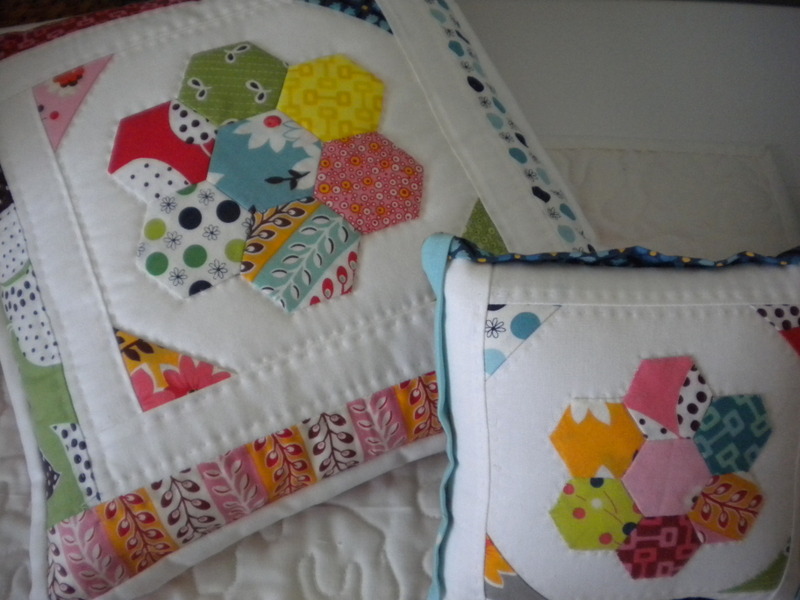 Hexagon Pillows made using 2 1/2″ and smaller scraps
Hexagons
Along with Dresdens, hexagons are another terrific quilt block that can be easily created from scraps. Hexagons measuring 1″ when finished can be made using scrap pieces as small as 2 1/2″ x 2 1/2″. English paper pieced hexagons can be pieced from your scraps over time and then saved to create larger projects later.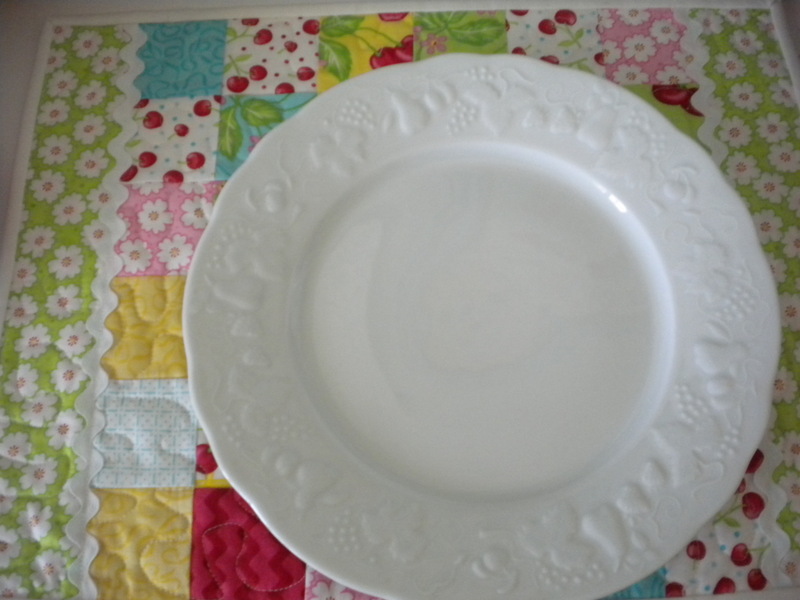 Place mat made from 2 1/2″ squares and strips
Quilted place mats
The 2 1/2″ square is a scrap bin staple, and there are a variety of projects you can make using these small but very useable scraps. One quick and easy project for 2 1/2" squares is place mats. Make an entire place mat from 2 1/2" squares, or combine the 2 1/2" squares with larger pieces from your scrap bin. A tutorial for the place mat seen above can be found here.
Of course, 2 1/2″ squares can also be used to create an entire quilt. Make 9-patch or 16-patch blocks and set aside to put together after you have a large collection. Or create a scrappy trip around the world quilt using leftover strips 2 1/2″ x 16″.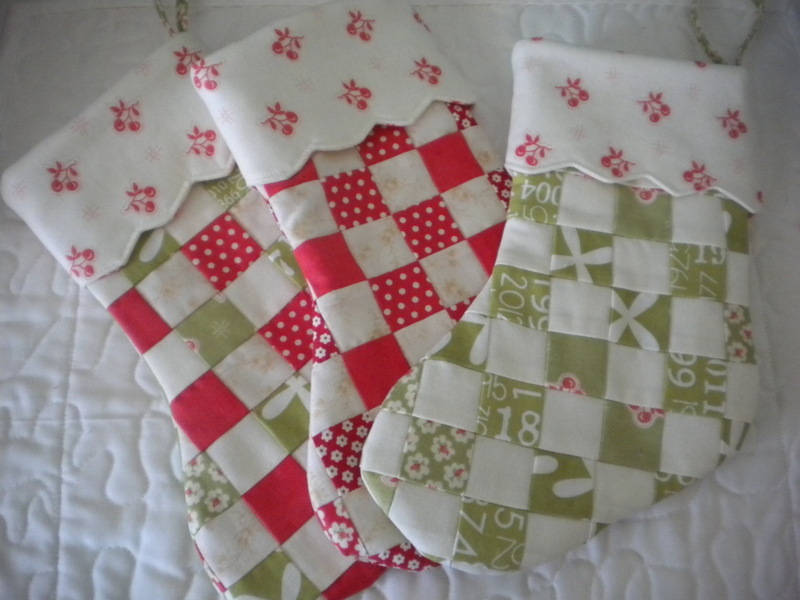 Christmas stockings created using 1 1/2″ strips and squares
Holiday crafts
And why stop with 2 1/2″ squares? Pieces as small as 1 1/2" square are also useful for scrap basket projects. These Christmas stockings (pattern available here) are created from 1 1/2" strips and squares. You can also make 9-patches from extra 1 1/2" squares and save them until you have enough for a mini quilt or doll quilt.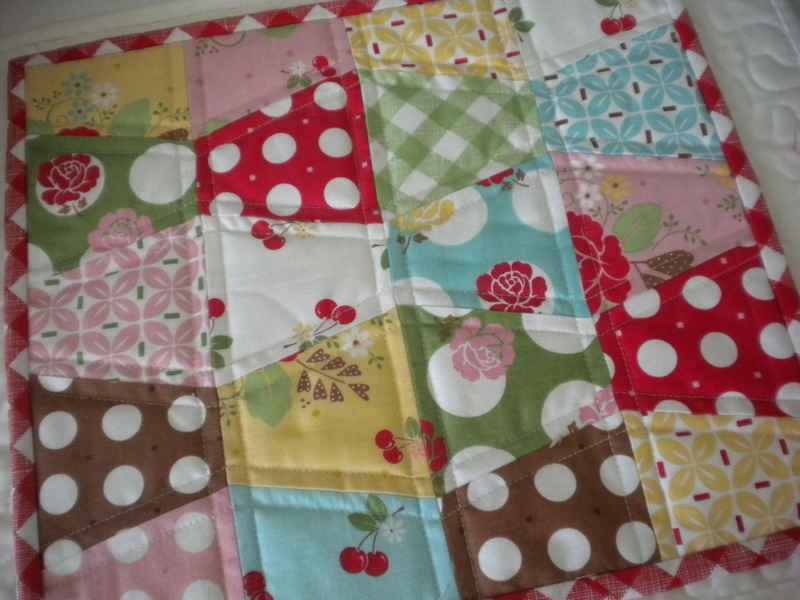 Tumbler Kitchen Trivet created from 3 1/2″ x 3 1/2″ scraps
Tumblers
Tumblers are another fun quilting shape that are easily cut from scraps. This mini tumbler kitchen trivet is created from tumbler pieces cut from fabric scraps measuring just 3 1/2″ x 3 1/2″.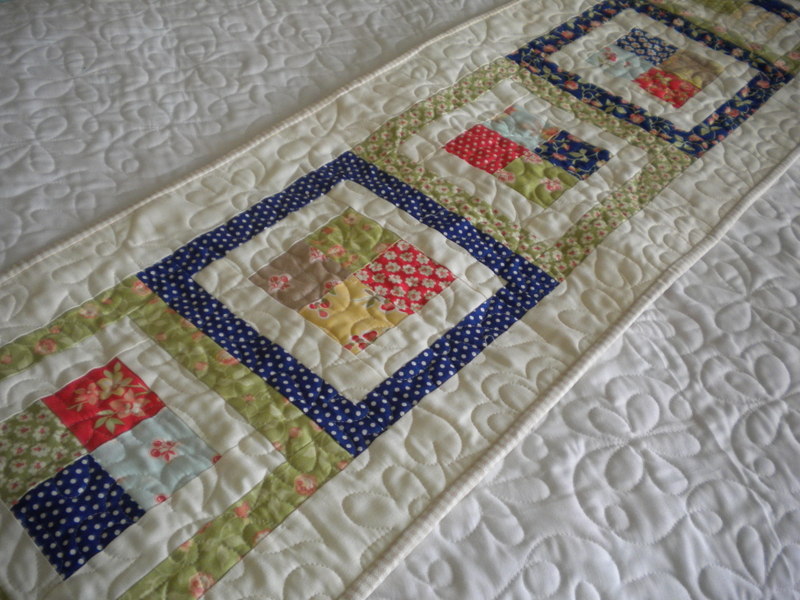 Scrappy Patchwork Table Runner pattern by A Quilted Life Patterns
Table runners
The Scrappy Patchwork Table Runner pattern, available on Bluprint, is another fun project that's easy to put together with fabrics from your scrap bin. This simple runner uses 2 1/2" x 2 1/2" squares and strips no larger than 1 1/2" x 8 1/2", along with background fabric, binding, and backing.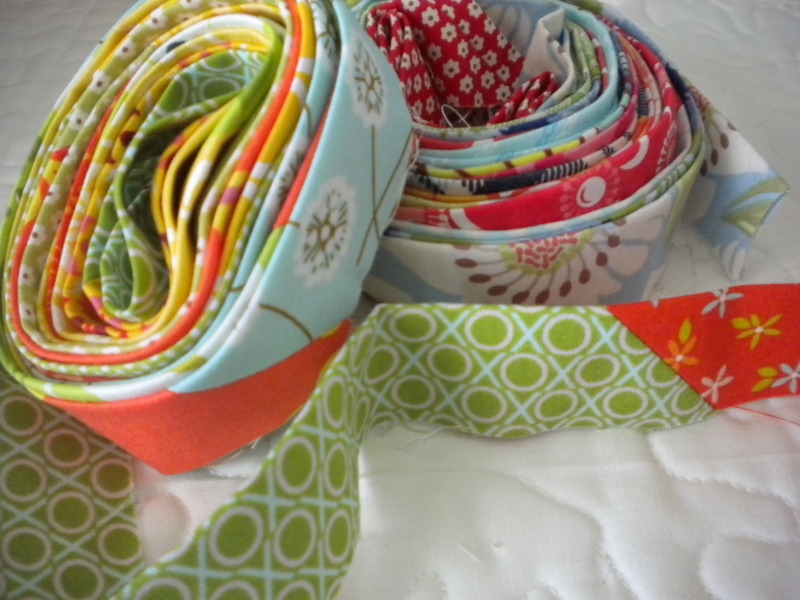 Scrappy Binding from 2 1/4″ x 10 1/2″ strips
Quilt bindings
Scrappy bindings are another good use for pieces from your scrap bin. Fabric pieces 2 1/4" by 10" long are the perfect size. Sew strips together on the diagonal, and continue adding strips until you have enough for a scrappy quilt binding.
For more great ideas for using up your scrap fabric, see our post for 11 Scrap Quilting Patterns to Use Up Your Stash

And don't forget to take a look at Stash Busters with Cheryl Arkison, Angela Walters and Joe Cunningham for quick video tutorials on using up that extra fabric!
Come back to the Bluprint blog tomorrow for a look at our favorite quilting notions.
What is your favorite use for those leftover fabrics you just can't put in the trash?