Is it possible for a snack food to be naturally low-sugar, gluten-free, and delicious? Yes, indeed: This easy paleo cookies recipe is all of the above.
Photos via CakeSpy
Wait. What is the paleo diet? It is defined as "a diet based on the types of foods presumed to have been eaten by early humans, consisting chiefly of meat, fish, vegetables, and fruit, and excluding dairy or grain products and processed food."
In shorthand, that means avoiding processed food, and grains / gluten. You might think that this rules out cookies and treats entirely, but it doesn't; you simply have to approach baking in a different way.
These cookies are made primarily with fruit and nuts, with some chocolate mixed in. Whether you adhere to a paleo diet or not, these cookies are flat-out delicious and can (and will) be enjoyed by just about anyone.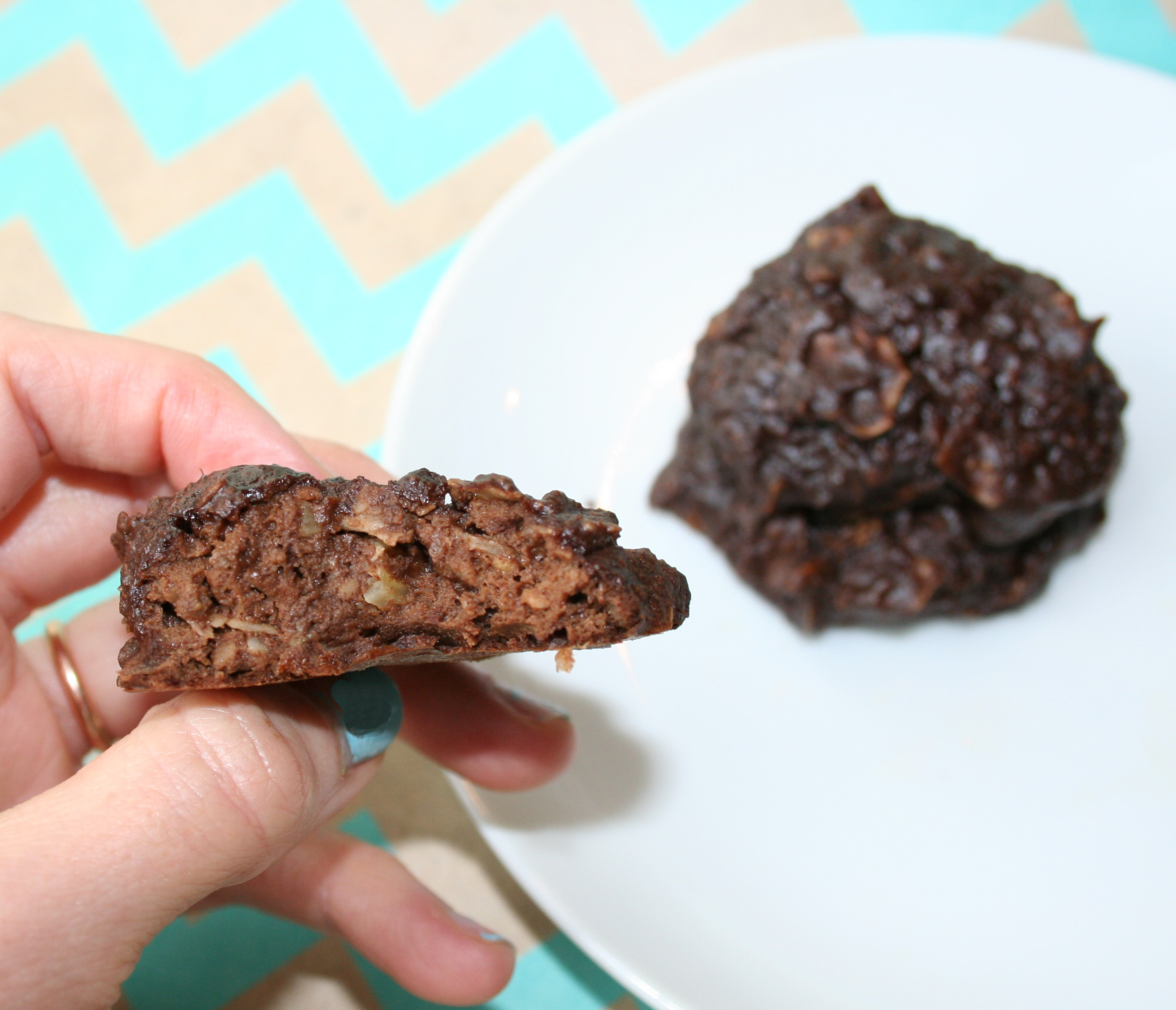 Recipe notes —
Is chocolate paleo?
According to various sources, yes — but it depends on the chocolate. The possible problem with chocolate is that additives which are commonly added to chocolate, such as added sweeteners or milk, are to be avoided. A bar of milk chocolate with toffee bits inside, for instance, would not be paleo; a good-quality bar of chocolate, preferably 70% cacao or higher, is generally seen as acceptable.
DIY coconut flour
Coconut flour can be expensive, and this recipe only requires a small amount. To make your own coconut flour, place unsweetened coconut flakes in a blender or food processor, and pulse until it has reduced to a fine meal (less than 30 seconds). The coconut will reduce, so use about 1 cup of flaked coconut to make 1/4 cup of coconut flour. Adjust as needed. If you find yourself with a little extra, you can sprinkle it over the finished cookies.
Paleo-friendly chocolate avocado coconut cookies:
Makes twelve 1-1/2 inch cookies
Ingredients:
1 ounce dark chocolate (70% cacao or higher), coarsely chopped
1 teaspoon unrefined honey
1/4 cup coconut flour
2 eggs, lightly beaten
1/2 cup mashed, ripe avocado (about 1 small avocado)
1 teaspoon vanilla
2 tablespoons unsweetened cocoa
2 tablespoons coarsely chopped nuts
1/3 cup unsweetened coconut flakes
Step 1:
Preheat the oven to 350 degrees F. Line a baking sheet with parchment paper; set to the side for the moment.
Step 2:
In a large bowl set atop a saucepan of simmering water, melt together the chocolate and honey. Once most of the chocolate has melted (a few small nubs may remain), remove from heat; the remaining bits should melt in the residual heat. Let the mixture cool for about five minutes before proceeding, so that it can cool down slightly.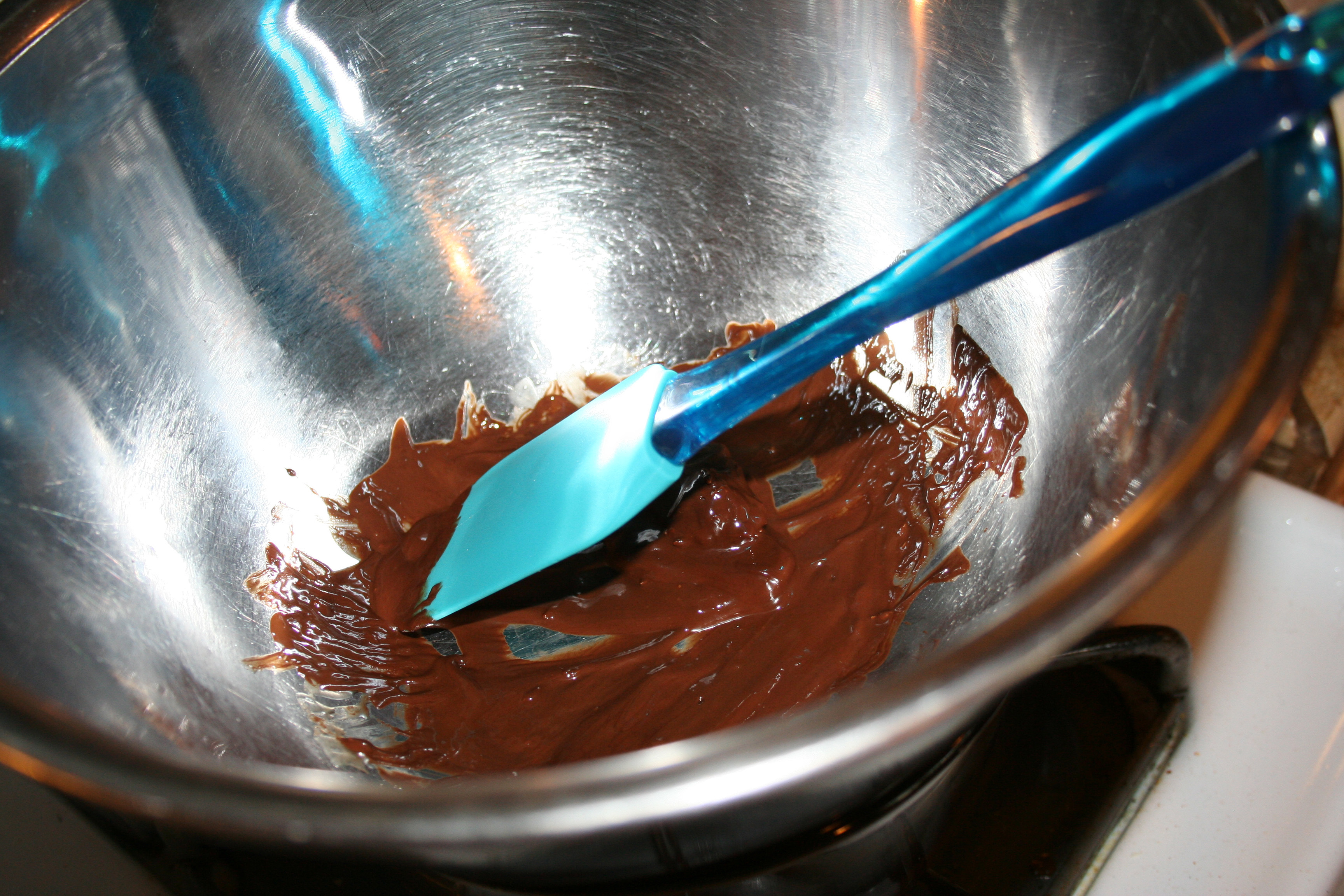 Step 3:
Stir the coconut flour, eggs, avocado, vanilla extract, and cocoa powder into the same bowl in which you melted the chocolate. Mix until the mixture has no large lumps; a slightly nubbly texture is fine as long as the mixture is completely mixed and mostly smooth.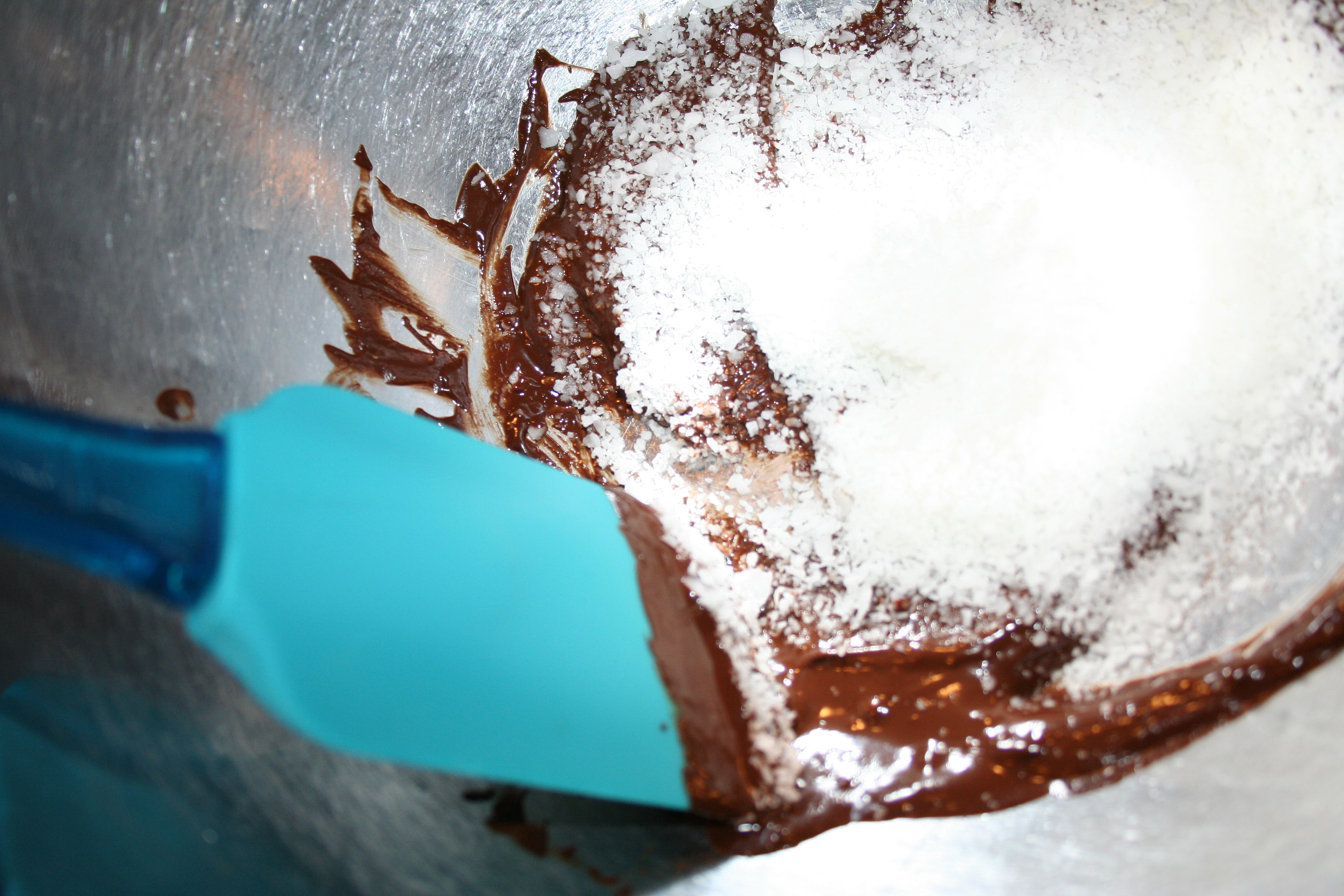 Step 4:
Stir in the chopped nuts and 1/3 cup coconut flakes. Stir until evenly coated. This cookie dough will be a bit too thin to handle with your hands, so use a spoon to drop the batter along the cookie sheet, leaving about 2 inches between each cookie to allow for minimal spreading. You should have enough batter to make about twelve 1 1/2 inch cookies.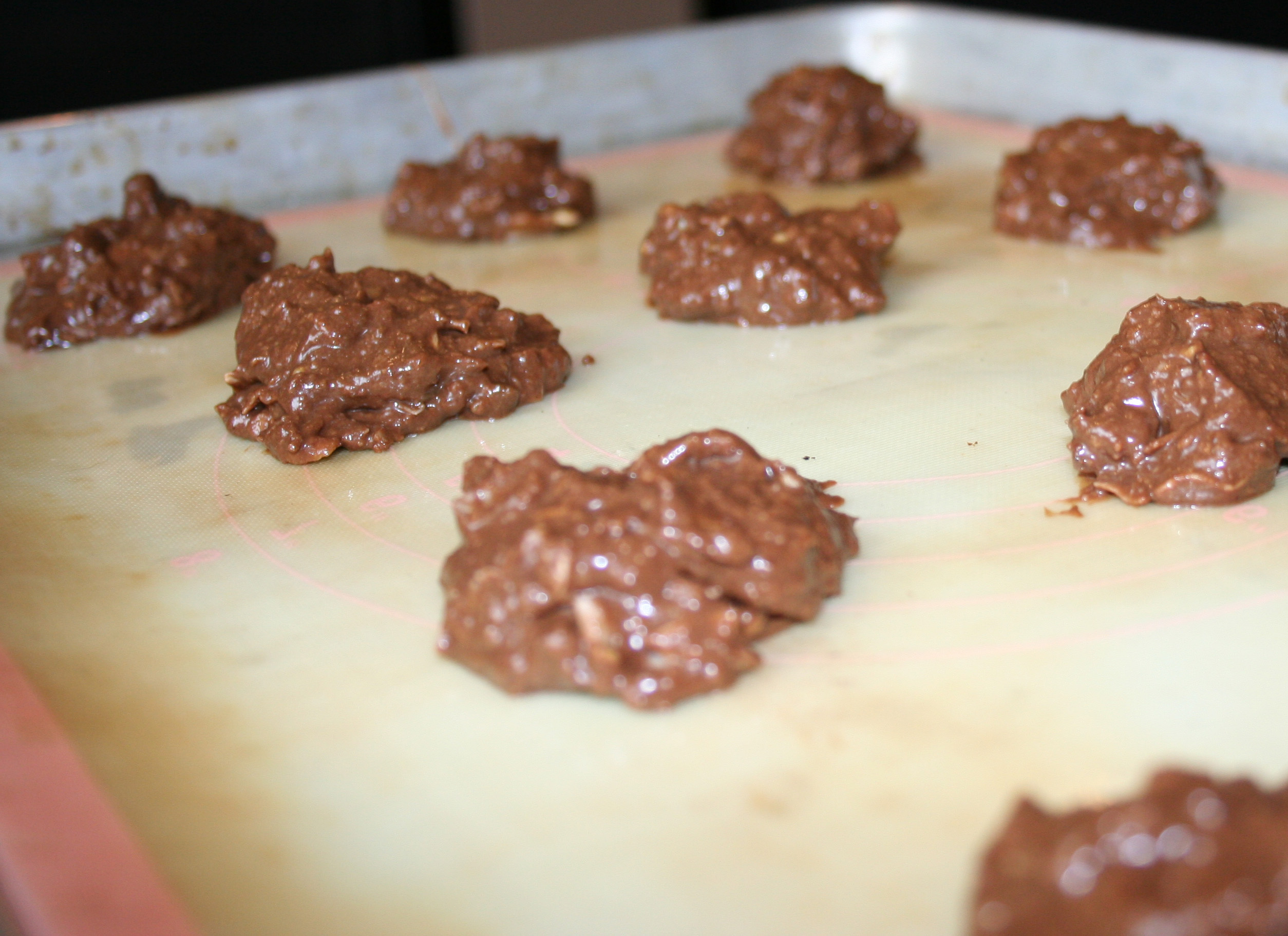 Step 5:
Bake in the preheated oven for 10-12 minutes, or until the cookies have a dull finish on top and are set on the bottoms (you can use a spatula to lift the bottom of one to check). Remove from the oven and let cool on the sheet for 5 minutes before transferring to a wire rack to cool completely.
Store in an airtight container at room temperature for up to a week.
Learn the secrets to gluten-free pancakes, pie crusts, muffins and more! Make baked goods so delicious, no one will believe they're gluten-free with the online cooking class The Secrets of Gluten-Free Baking.
Have you ever made paleo cookies?