I love the combination of cranberries and oranges during the holidays. I've been making cranberry-orange baked goods for so long that it really doesn't seem like the holiday season without them. Cranberries and oranges can be a tasty addition to things besides baked goods, however, like my Homemade Cranberry-Orange Infused Vodka.
These amazing cocktails put that delicious spirit to good use in drinks that capture the flavor of the holidays (and look good doing it).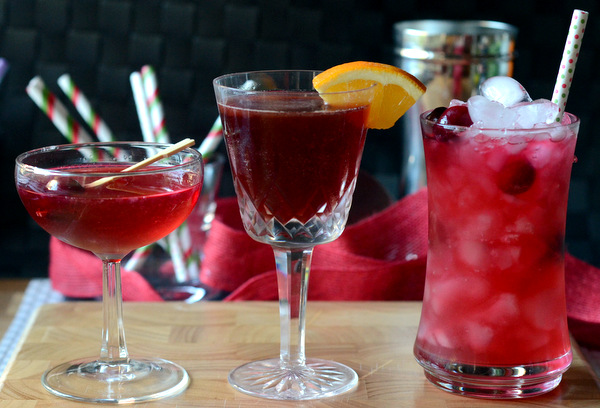 Photos by Nicole Weston of Baking Bites
The holidays are a time when I do a lot of entertaining, and I know that I'm not the only one. Holiday parties are about spending time with friends and family, but they are also about the food and the drinks that we are sharing with our loved ones. From Christmas cookies to holiday roasts, we spend a lot of time preparing the food that we serve and our drinks deserve a little bit of extra attention, as well.
Instead of opening a bottle of wine at your next gathering, why not serve up a signature cocktail instead? Cocktails are not only fun to make, but these drinks in particular are going to make an impression that people will talk about long after the party is over.
These cocktails all feature the flavors of cranberry and orange and are based on the Homemade Cranberry Orange Vodka recipe I shared recently. The vodka, which is excellent for both gift-giving and entertaining, is slightly sweet and has a great combination of natural cranberry and orange flavors. It also is a beautiful red color that will make your cocktails pop.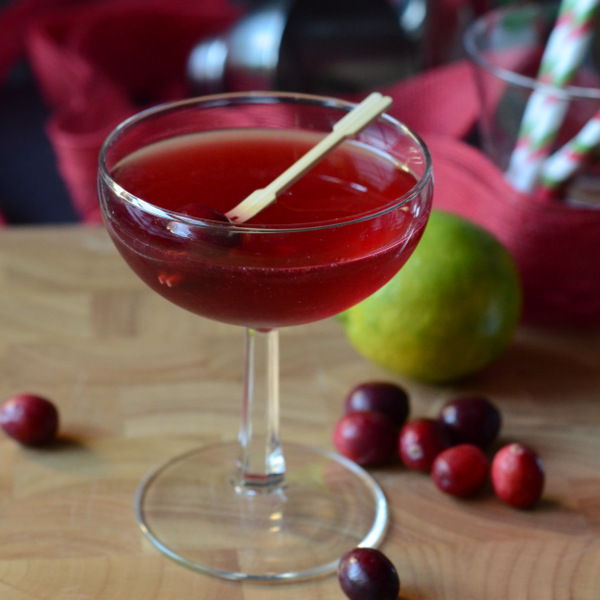 A cosmopolitan is a cocktail that already incorporates both cranberry and orange flavors, and it is a great cocktail to showcase the cranberry orange vodka because its flavors are even more pronounced in the finished drink. Since those cranberry and orange notes are amplified, it will definitely be an improvement over the last cosmo you ordered at a restaurant! A cosmo is typically served in a martini glass, but I prefer the look of a coupe glass for this cocktail instead.
Orange Cranberry Cosmo
Yield: 1 cocktail
Ingredients
2 oz Orange Cranberry Vodka
1/2 oz Cointreau or Triple Sec
1/2 oz cranberry juice
1/2 oz  fresh lime juice
Directions:
In a shaker, combine all the ingredients. Fill with ice and shake vigorously for about 20 seconds, or until cold. Strain into a coupe or martini glass and garnish with a whole cranberry to serve.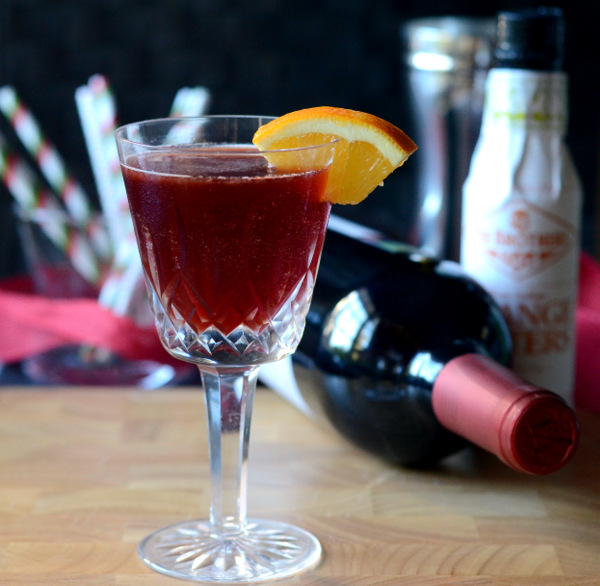 Most sangria recipes are a slightly alcoholic version of fruit salad, made with all kinds of chopped up oranges and apples that are soaked in sweet wine. This Winter Sangria is a little bit different from those summer punches and probably won't remind you of a hot summer night.
Instead, it's warm citrus flavors will remind you of the warmth of a cozy fireplace on a cool evening — its aroma blends perfectly with the smell of a fir tree. The cocktail calls for orange bitters, which is a bit of a specialty ingredient that you may have to track down at your local liquor store. It is worth seeking it out, as it adds a aromatic burst of fresh orange flavor that really sets this drink apart.
This recipe yields just one cocktail, rather than making a full punch bowl, because it doesn't rely as heavily on fresh fruit juices and is best enjoyed in smaller servings.
Winter Sangria:
Yield: 1 cocktail
Ingredients
1 oz Cranberry Orange Vodka
1 1/2 oz red wine
3/4 oz Cointreau or Triple Sec
1/2 oz fresh lime juice
2 dashes orange bitters
Directions:
In a shaker, combine all the ingredients. Fill with ice and shake vigorously for about 20 seconds, or until cold. Strain into a wine glass and garnish with an orange wedge to serve.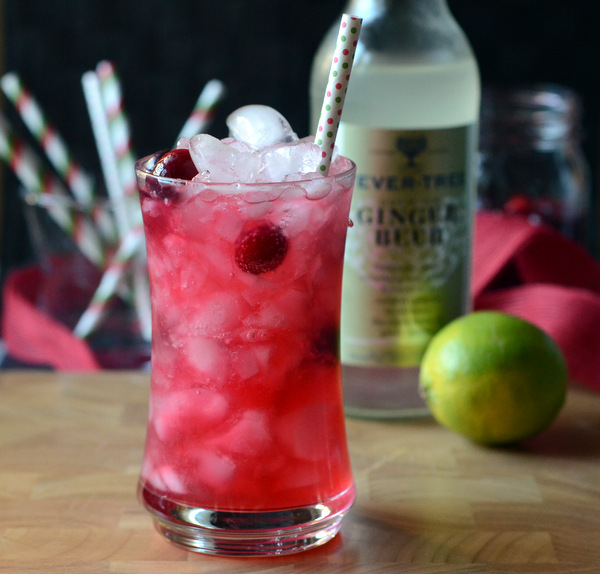 Moscow mules are one of my favorite vodka drinks because I like the bright, spicy flavor of a good ginger beer. Adding in the cranberry-infused vodka gives the drink a hint of berry flavor and a deep red color that is ideal for a party. These cocktails are often served in copper mugs, but I recommend opting for clear glassware so that you can best enjoy the look and flavor of this festive drink.
Ginger beer is a nonalcoholic ginger soda that has a much more intense ginger flavor than ginger ale. You can use any brand of ginger beer that you like and there are many out there. I happen to be a fan of Fever Tree!
Cranberry Moscow Mule 
Yield: 1 cocktail
Ingredients
1 1/2 oz Cranberry Orange Vodka
1/2 oz fresh lime juice
3-4 oz ginger beer
Directions:
Fill a tall glass with ice. Pour in vodka and lime juice and stir to combine, then top with ginger beer. Garnish with fresh cranberries and a lime wedge, and serve with a straw.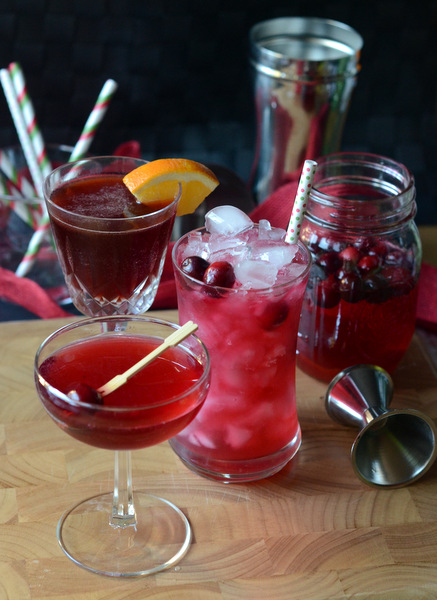 Substitutions:
These drinks all call for Cranberry-Orange Infused Vodka. If you don't have time to make any before your next holiday party, you can substitute regular vodka into these drinks with a few modifications.
Cranberry Orange Cosmo: Reduce vodka to 1 1/2 oz and add and additional 1/2 oz cranberry juice
Winter Sangria: Add in 1/2 oz cranberry juice without changing any other quantities
Cranberry Moscow Mule: Add in 1 oz cranberry juice and 1/4 oz Cointreau or Triple Sec without changing any other quantities