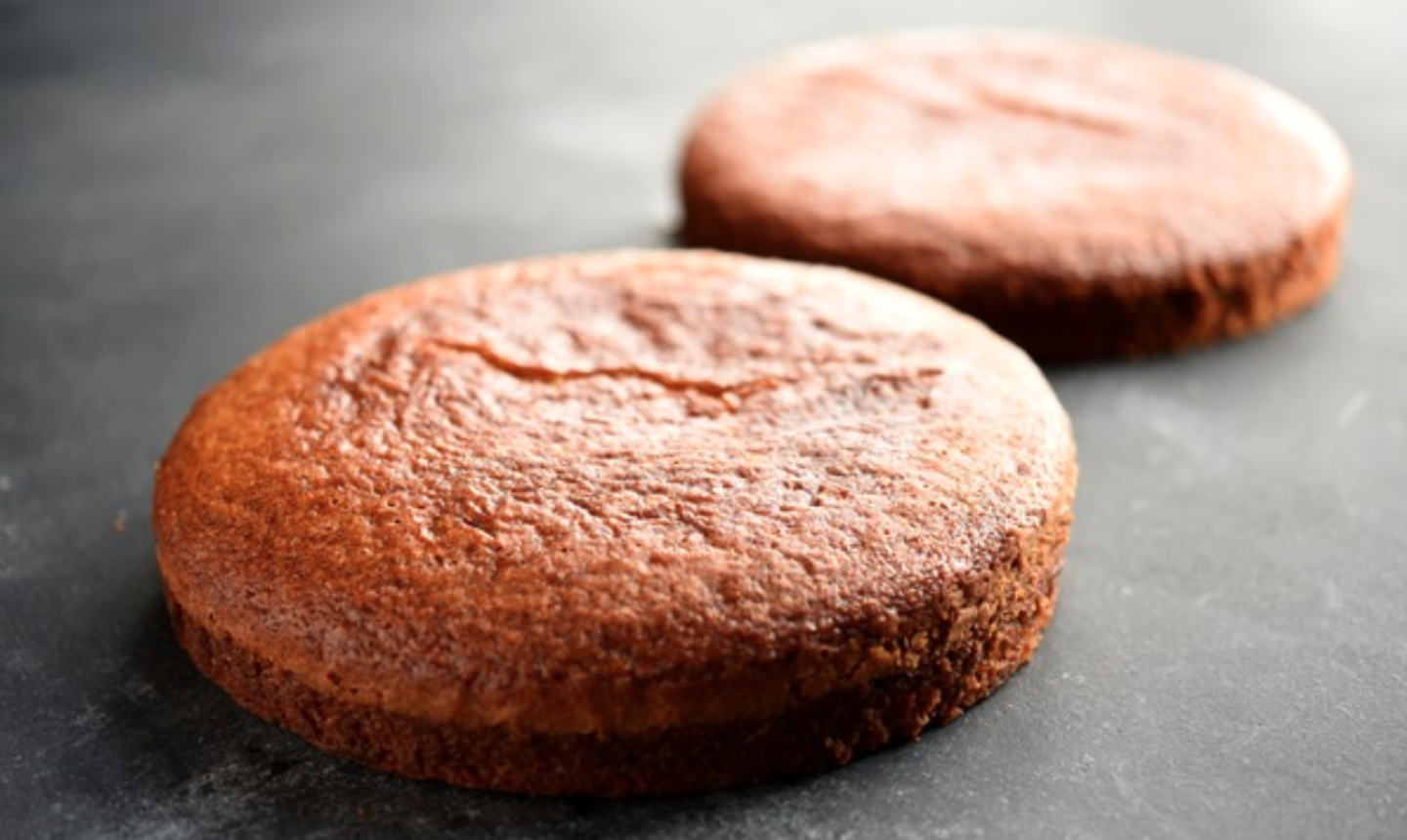 If you love orange, you're in luck. This recipe produces a delicious and dense orange-flavored cake, that just so happens to be vegan, too! Follow JJR's steps from Man About Cake straight to your citrus happy place.
Orange Cake
Yield: Two 10″ round cakes
Ingredients
4 cups granulated sugar
6 cups all-purpose flour
2 teaspoons salt
1 tablespoon plus 1 teaspoon baking soda
1⅓ cups vegetable oil
2 teaspoons Madagascar bourbon vanilla bean paste
2 tablespoons grated orange zest (about 4 oranges, depending on size)
4 cups orange juice
Instructions
1. Preheat the oven to 350 F, grease the cake pans and set them aside.
2. With a stand mixer fitted with the whip attachment, combine the sugar, flour, salt and baking soda on low speed.
3. In a small bowl, combine the oil, vanilla extract and orange zest.
4. While the mixer is running on low, add the oil mixture and half of the orange juice to the dry ingredients. Mix until incorporated and no lumps remain.
5. Add the remaining orange juice and blend until fully incorporated.
6. Divide the batter between the prepared pans. Bake for 30 to 45 minutes, or until a toothpick inserted in the center of the cake comes out clean.