Once you discover the pleasure of crochet, the temptation to buy yarn usually follows very close behind. We are all guilty of going to a yarn store or show and bringing home a skein of yarn without a clue what it might turn into.
Using up those yarns can be tricky, as many projects require more than just one skein. Luckily, scarves often uses very close to a complete skein, they're quick and relaxing to make and they're useful! After you pick out your pattern, get more info on crocheting scarves here.
It's impossible to have too many scarves! Here are eight of the best one-skein crochet scarf patterns — all available for FREE right here on Craftsy.

Photo via Threads by ionyka
1. Cloudy Skies Scarf
A scarf that's easy to wear yet uses less than 300 yards of DK yarn? It's true! This is also a perfect crochet project for someone just starting out as it uses only three basic stitches worked in rows: the sc, the hdc and the dc. Any DK yarn can be used and gauge is not that important — you could create something stunning using a variegated or pattern yarn just as the designer has done.
Photo via Design by Melody
2. The Yellow Scarf
This light and airy scarf is fun to wear and to make. Its open, lacy design means it works up quickly and takes very little yarn. It's the perfect one-skein crochet accessory, as it can be worn around the neck or as a headband. Versatile, quick and easy — what more could you want in a project?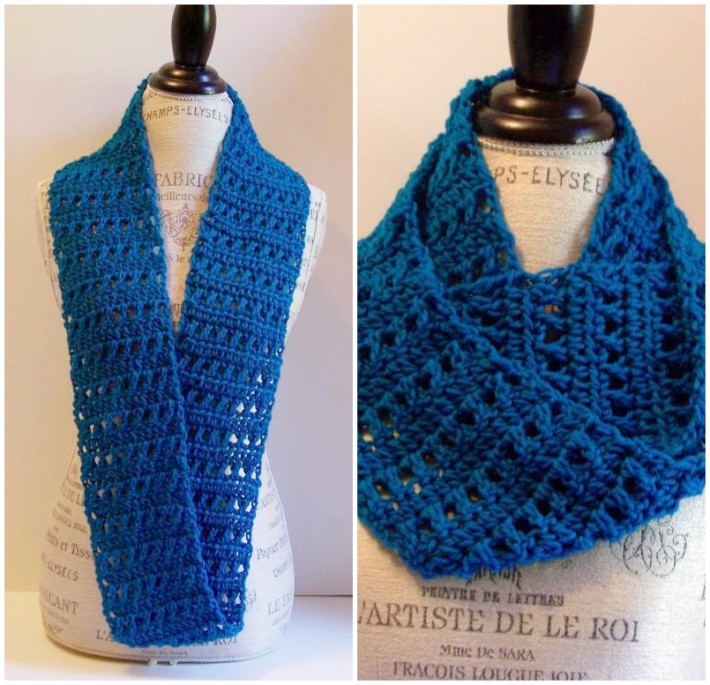 Photo via Kristina Olsen Designs
3. Kendall Square Infinity Scarf
This beautiful, lacy infinity scarf is worked in rows until it's the right length, then flipped over and seamed to create an infinity scarf that can be worn long or wrapped around your neck. It's another brilliant in-a-hurry project that uses only 220 yards of worsted weight yarn.

Photo via Knotted by Nicole
4. Mindless Scarf
This easy one-skein crochet scarf can be made with only 300 yards of yarn, and the design produces a rich texture that will keep you warm and snug on even the coldest days. Gauge is not important — in fact, you can make this scarf with any weight yarn by adapting your hooks size and stitch count. And once you've learned the stitch, its so relaxing to do, which is why it's called the Mindless Scarf!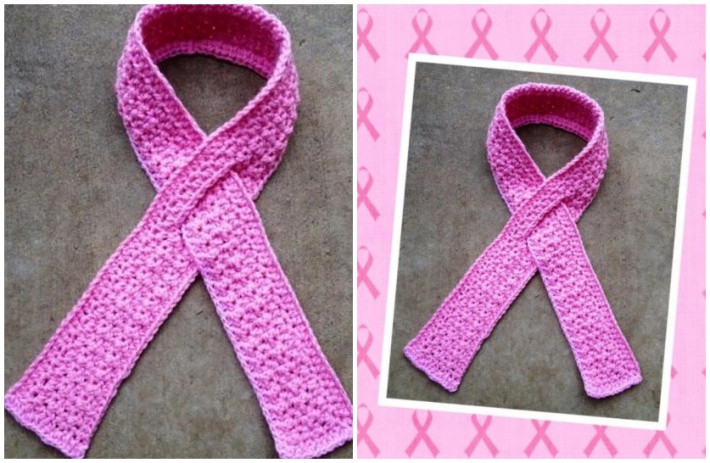 Photo via Snappy Tots
5. Wrapped in Hope Scarf
Designed with breast cancer awareness in mind, this quick and easy scarf makes a perfect gift for someone who needs a little boost of hope. It is also a brilliant fundraising idea; not only does it look like the breast cancer awareness ribbon, it's also a practical and wearable design.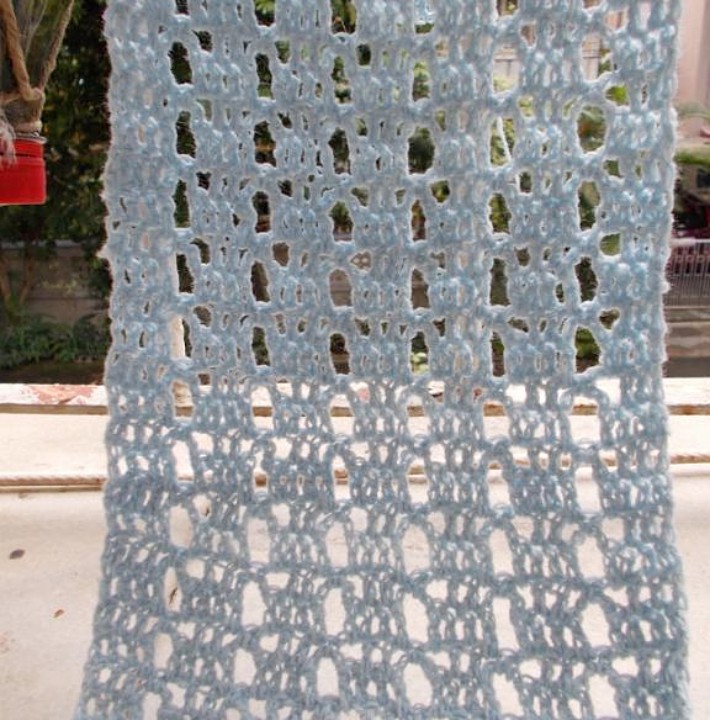 Photo via Sweet Nothings
6. Tunnel Scarf
Inspired by a waterfall near Mumbai in India, the designer of this scarf created a project that's both easy to make and really does tumble like flowing water. The stitch pattern gives a lovely drape, and this quick, one-skein crochet scarf will be around your neck as soon as it's off your hook.

Photo via Threads by ionyka
7. Blueberry Pie Scarf
This gorgeous crochet scarf takes just one skein of fingering weight yarn, so you can make it in any sock yarn from your stash, or buy something extra special to make a beautiful gift. The finished scarf is 7 inches wide and 60 inches long, giving you loads of different ways to wear it. You can also easily adapt the pattern to create an infinity scarf or a cowl.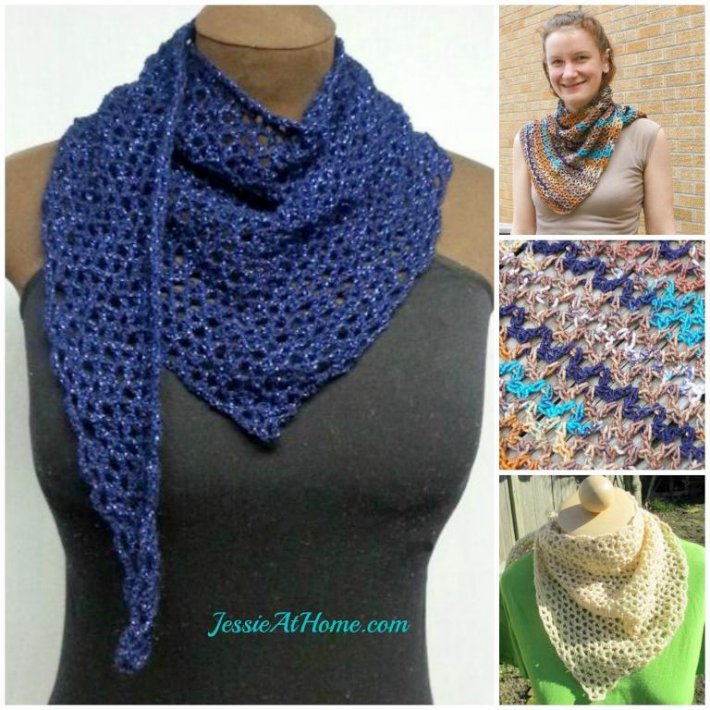 Photo via Jessie at home
8. Wrapped in Blue
This final pattern uses only one skein — but it's a sort of cross between a shawl and a scarf. Easy to make and a great stash buster, it can be worn in a variety of ways and made with any fingering or light worsted weight yarn.