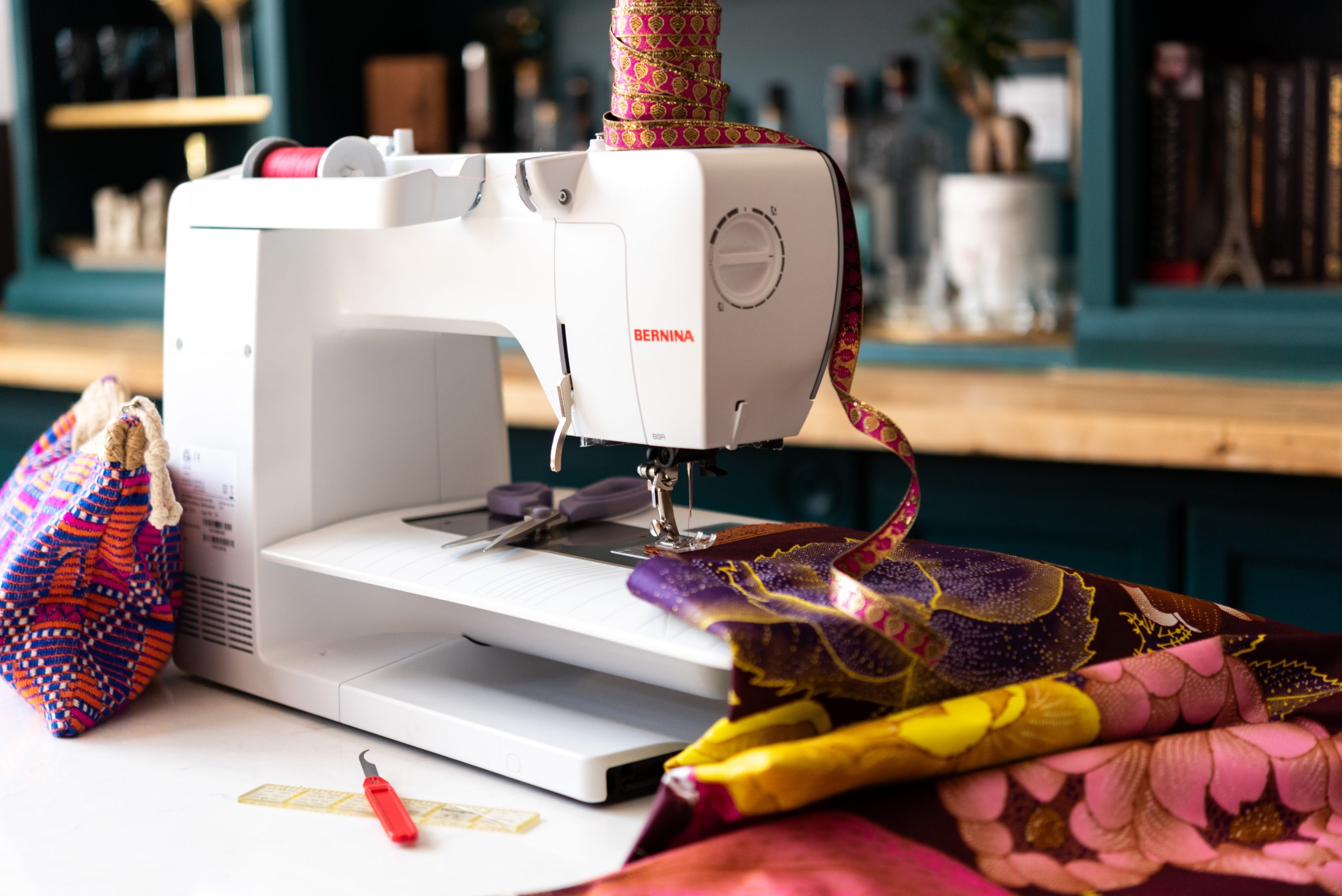 As you get deeper into sewing, your needs and investment level may change with time. Maybe you started sewing on a family hand-me-down, and the machine finally bit the dust. Or maybe you learned to sew on a basic model, but now you're ready to upgrade to something higher-quality and you need to know what to do with your old sewing machine.
Whatever the reason, you're likely going to need to discard your beloved machine at some point or another.Here are a few ideas to point you in the right direction of what to do.
1. Keep It
Obviously, the easiest thing to do with an old machine is to just keep it. But to do that out of pure laziness isn't a great idea; it's a quick way to end up with a house full of random things you never use. Here are some considerations to make before keeping your old sewing machine:
Do You Have Storage Space?
If you live in a studio apartment, this is likely a resounding "no," unless you have storage space elsewhere. If you live in a larger home and have a separate room dedicated to sewing, then maybe you can store the machine in a corner or the closet.
Will You Need a Backup?
If you need to have a machine available at all times (like, even when your main machine is getting serviced), it's smart to have a backup. After all, the thought of going without a sewing machine for a week can be a little nerve-wracking.
Will Anyone Else Use It?
If you plan to sew with a friend or family member, it's great to have a machine ready for them. And if you're teaching a true newbie, it might be best to let them use one you're not as emotionally invested in.
Is It a Family Heirloom?
Maybe you want to keep the sewing machine for sentimental purposes — this is a totally valid reason. Instead of storing it away, put it on display in your craft room.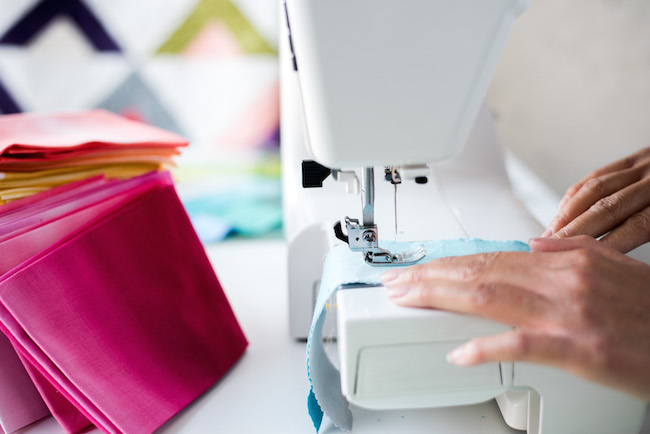 2. Sell It
If you're going to sell, you can't go wrong with listing it on eBay or Craigslist. You're likely to get the most money there, but it'll also require a bit of work on your part. Here's what to consider:
Make Sure Your Machine Works
And not just work — it needs to be in perfect working order. If you haven't had the machine serviced in a while, this is the time to do so. Sure, you'll have to pay for it, but then you can bump up the price when you list it. A machine that's in perfect shape will also be eye-catching to a new buyer, because then they can use it right away.
Research the Value
Don't just randomly pick a price — you can end up selling way under what you should. Do some online research to see what machines of the same make and model are selling for. This can also vary based on where you live, so look at comparable locations to make sure you're pricing your machine right.
Sell It With the Photos
Even if your machine is in tip-top shape, if your photos look dull and blurry you'll have a harder time catching someone's attention. Be sure to shoot quality, well-lit photos, and possibly even edit them to look pristine. (You can check out some tips on this in our class Product Photography at Home.) Also, make sure your product description is clear and accurate, so buyers know exactly what they would get.
Don't Forget Shipping Costs
If you need to ship, don't undercut yourself on the costs. Sewing machines are heavy and will cost a pretty penny to mail. Plus, you'll need to package your machine well to prevent any damage from occurring en route. Get quotes on all those elements prior to listing the machine, or mark it as "pick-up only" so buyers know you can't send it to them.
Look at Off-Line Options
If you don't want to take the online route, go directly to a dealer. It's a lot like selling a used car: you'll probably get more money selling directly to a person, but you'll likely have to show it to many buyers before someone purchases it. Whereas when you sell to a dealer, you'll earn less but deal with less hassle. It's entirely based on the amount of time you want to invest in making money off the machine.
3. Donate It
This is one of the easiest routes for dealing with an old sewing machine. You could drop it off at a charity reseller, such as Goodwill or the Salvation Army, or you could see if your community has any local charities or organizations that could benefit from a sewing machine. A few ideas:
Women's shelters that teach sewing
Rehabilitation centers that provide clothing for people getting back on their feet
Creative reuse stores
Schools in need of a machine for their home economic or art department
International charities assisting lower income families or those hit by natural disasters
Homeless shelters that offer sewing to residents
Keep in mind that some charities won't take a machine that doesn't work, so before hauling it to the drop-off, call ahead and ask if they'll take an out-of-order machine.