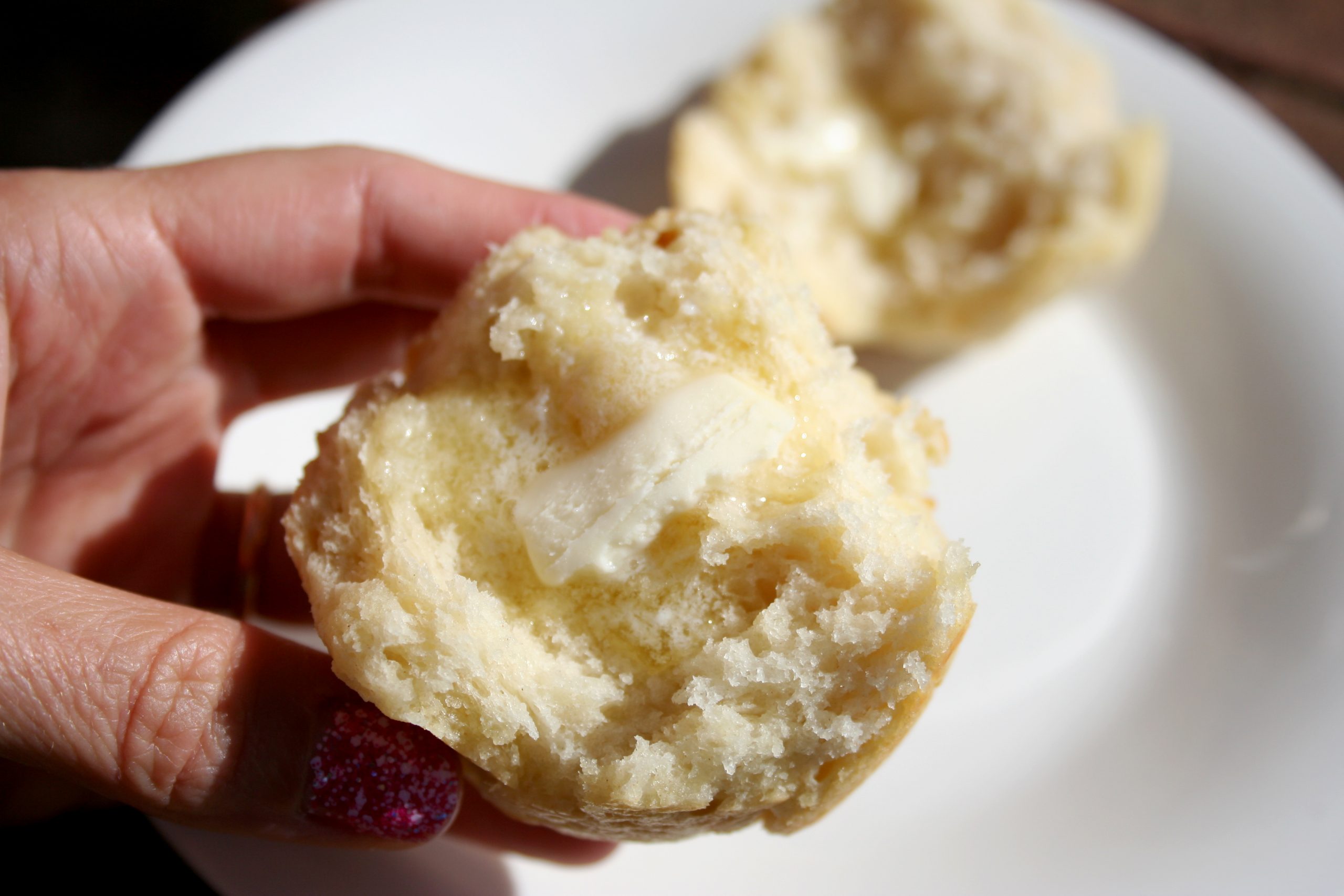 No yeast? No problem! These no-yeast dinner rolls rely on baking powder for leavening, and have the tenderness of a biscuit without being crumbly. Spread some butter on 'em while they're warm and you've got a mouthwatering side dish.
No-Yeast Dinner Rolls
Yield: 4 rolls
Ingredients
1 cup all-purpose flour
1 teaspoon baking powder
½ teaspoon salt
½ cup whole milk
2 tablespoons full-fat plain yogurt
Pro Tip: If you don't have (or don't like) yogurt, you can substitute the same amount of sour cream or mayonnaise.
Instructions
1. Place a rack in the middle position of your oven and preheat to 350 F. Generously grease four cups of a standard-size muffin tin.
2. In a large bowl, sift together the flour, baking powder and salt.
3. Add the milk and yogurt; stir using a wooden spoon until combined. Then, knead the dough with well-oiled hands, turning it over a few times to fully incorporate all the ingredients.
Pro Tip: You can add nuts, seeds, herbs, dried fruit or any other desired mix-ins to your rolls. Add them when you mix the wet ingredients.
4. Divide the dough into four equal portions. Roll each portion into a ball with your hands. Align the seam so it faces down and place each portion into the greased cups. 
Pro Tip: If desired, you can brush the tops of the rolls with butter or olive oil and sprinkle with seeds (such as poppy or sesame) before baking.
5. Bake for 12-15 minutes, rotating at the 6-minute mark, or until golden on top.
6. Remove from the oven and let cool briefly in the pan before serving warm.
Store well-wrapped leftovers at room temperature for up to three days, or freeze for up to a month.