When I first tried using the magic loop, I had no success. No matter how much I practiced, I kept getting a big spaces in my work and had difficulties moving the needles back and forth.
What I didn't know at the time is that my needles were to blame.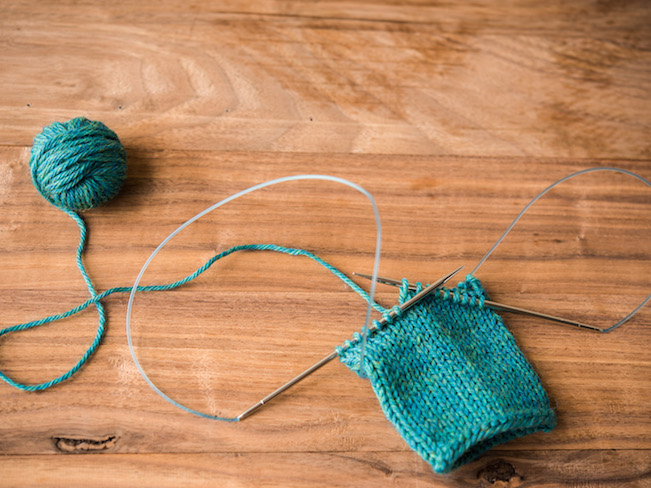 Like most knitting tools, there's no one perfect tool for everyone. It takes a bit of experimentation to figure out what needle material you like or what type of cable works best. But there are a couple of needle characteristics you can keep in mind to help choose the absolute best needles for you when you're knitting with the magic loop.
When choosing needles for magic loop knitting here's what to look for.
1. Cable length
The cable (not to be confused with a cable needle used to knit cables) is the cord that connects one tip of your circular needle to the other.
Cable length totally depends on the knitter's preference. If you're like me and feel better playing it safe, go for a long cable. A cable that's 36″ or even 48″ long is beneficial for a couple of reasons:
First, you can use it for magic loop on any project, whether it's a small sock or a sweater neck.
You'll also have the option of knitting socks and mittens two at a time with that longer cable.
However, if you're mostly using magic loop to knit smaller projects, you might opt for a smaller length like 29″ or 32″. Sometimes when you're pulling the needles back and forth, too much length can be annoying. So a shorter cable will save you some time if you're knitting a lot of small projects.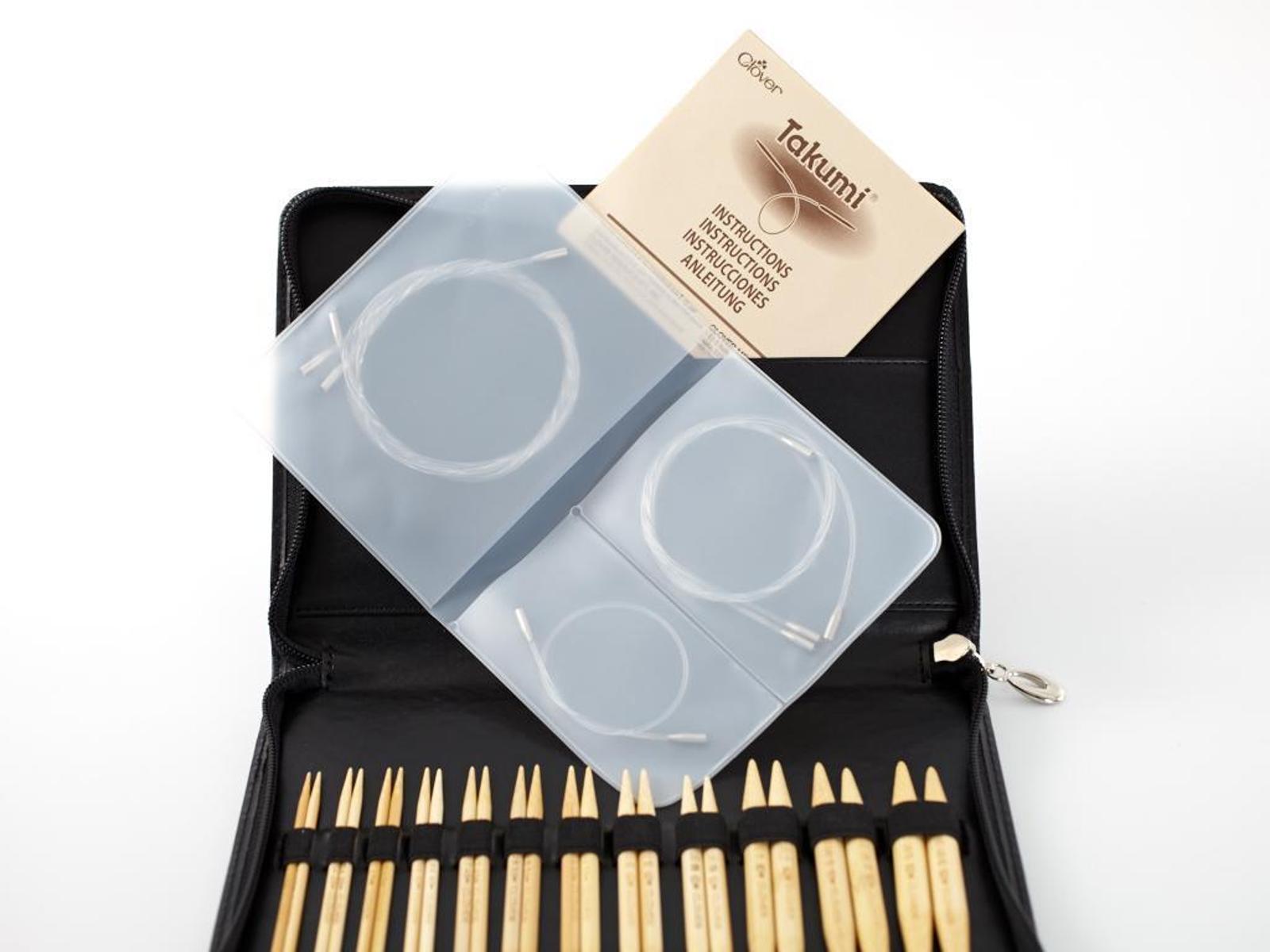 If you're planning to knit with magic loop frequently, you may want to invest in an interchangeable needle set like the Clover Takumi Interchangeable Circular Knitting Needles Set shown above. This set comes with five different cable lengths, so you can choose the best length based on each individual project.
2. Cable flexibility
The mistake I made with my first magic loop attempt was using a circular needle that had a fussy cable. The cable had a mind of its own. No matter how I squeezed the needles together, the cable wanted to spring out, separating my stitches and creating annoying ladders in my work.
Before you use a needle for magic loop, bend the cable back and forth. Does it stay put? Or does it feel super strong, like it's going to jump out of your hands?
Look at the thickness, too. Thicker cables tend to do their own thing, while a thinner cable will cooperate with you.
I've also heard of knitters soaking their cables in hot water to make them more flexible. Give that a try before you go out and buy brand new needles!
My favorite needles for this very characteristic are ChiaoGoo needles. These needles feature a steel cable coated with red nylon, so not only is the cable strong, it also has a lot of flexibility that comes in handy when I'm squeezing the two sets of stitches together.
3. The join between the cable and needle
When choosing needles for magic loop, it's key to find a needle that has a smooth join between the needle and the cable.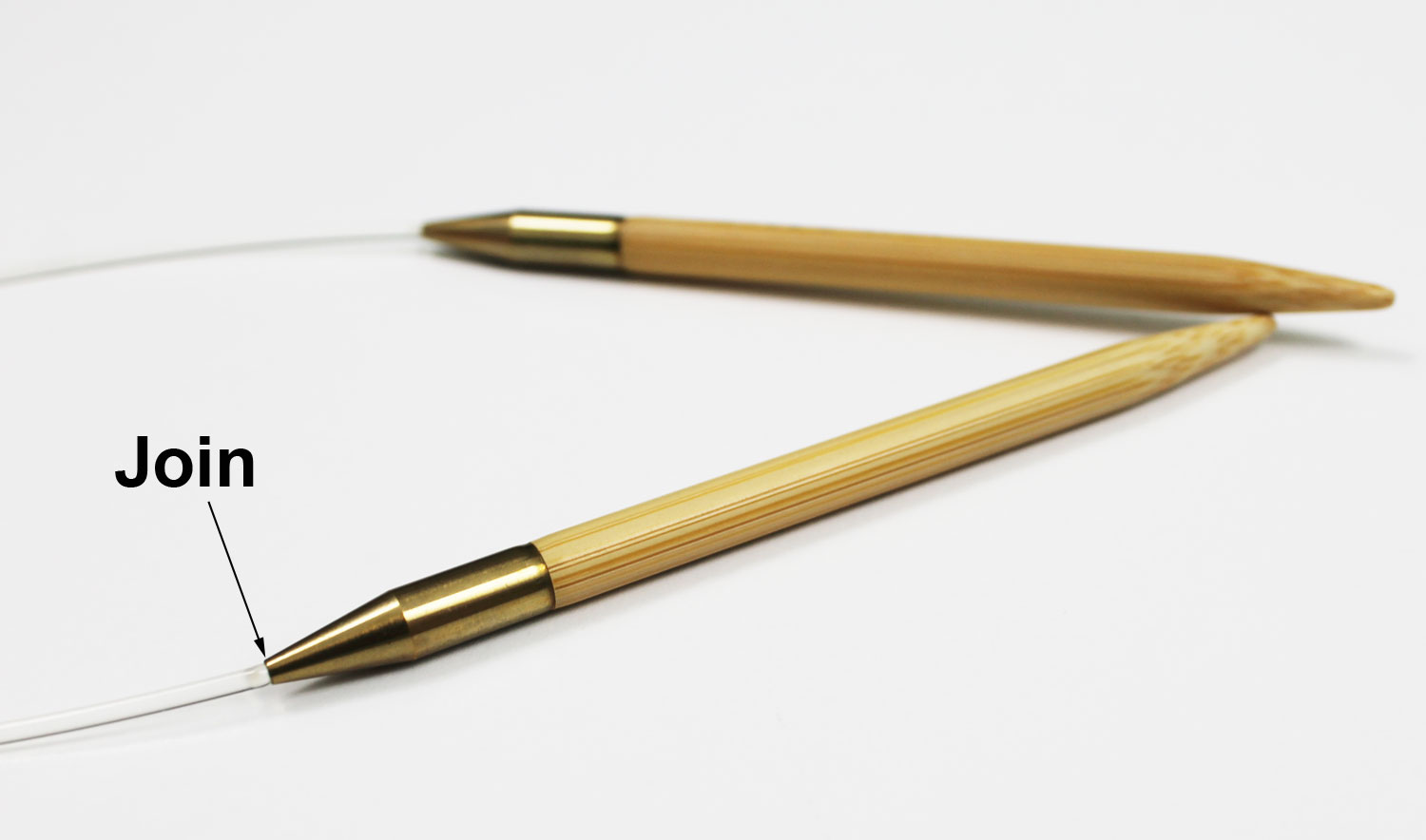 Gently move your fingers back and forth over the spot where the cable and needle meet on a pair of circular needles. Does it feel smooth? Or did you feel a little bit of a bump? If you felt a bump, you probably don't want to use this needle for magic loop.
When we're knitting magic loop, we're pulling the needles back and forth through the stitches a lot. If the join isn't smooth, the stitches can get stuck and sometimes even snag on the join. We don't want that to happen!
4. Needle material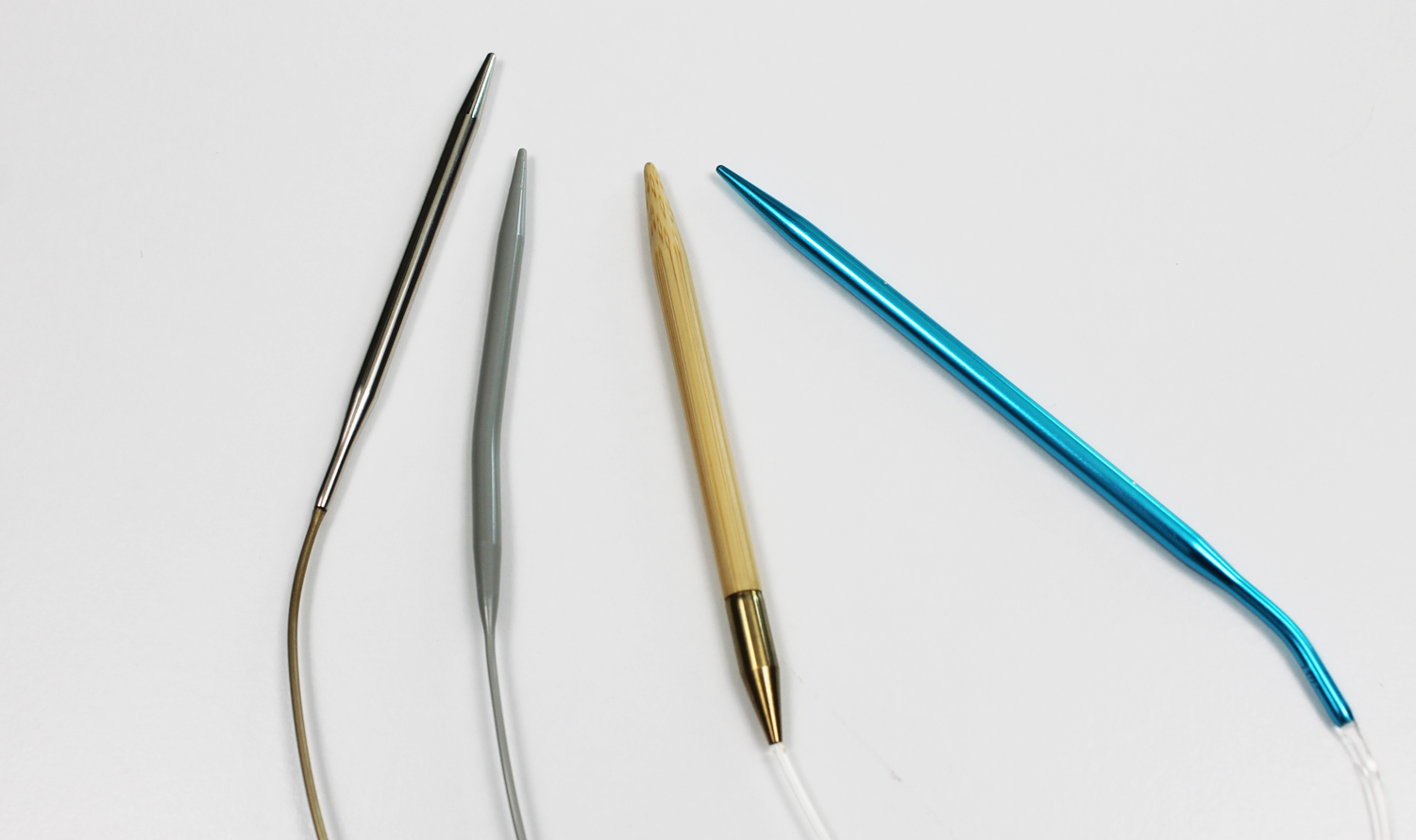 You may already have a favorite needle material: Some knitters prefer bamboo, since stitches don't slip around as much; others prefer stainless steel to move stitches around more easily. Plastic, wood, aluminum — there's no wrong answer here. It all depends on you preference.
It just takes a bit of trial and error to figure out which needle material you like best. In fact, the needle material you love for magic loop might even be different from your usual favorite material.