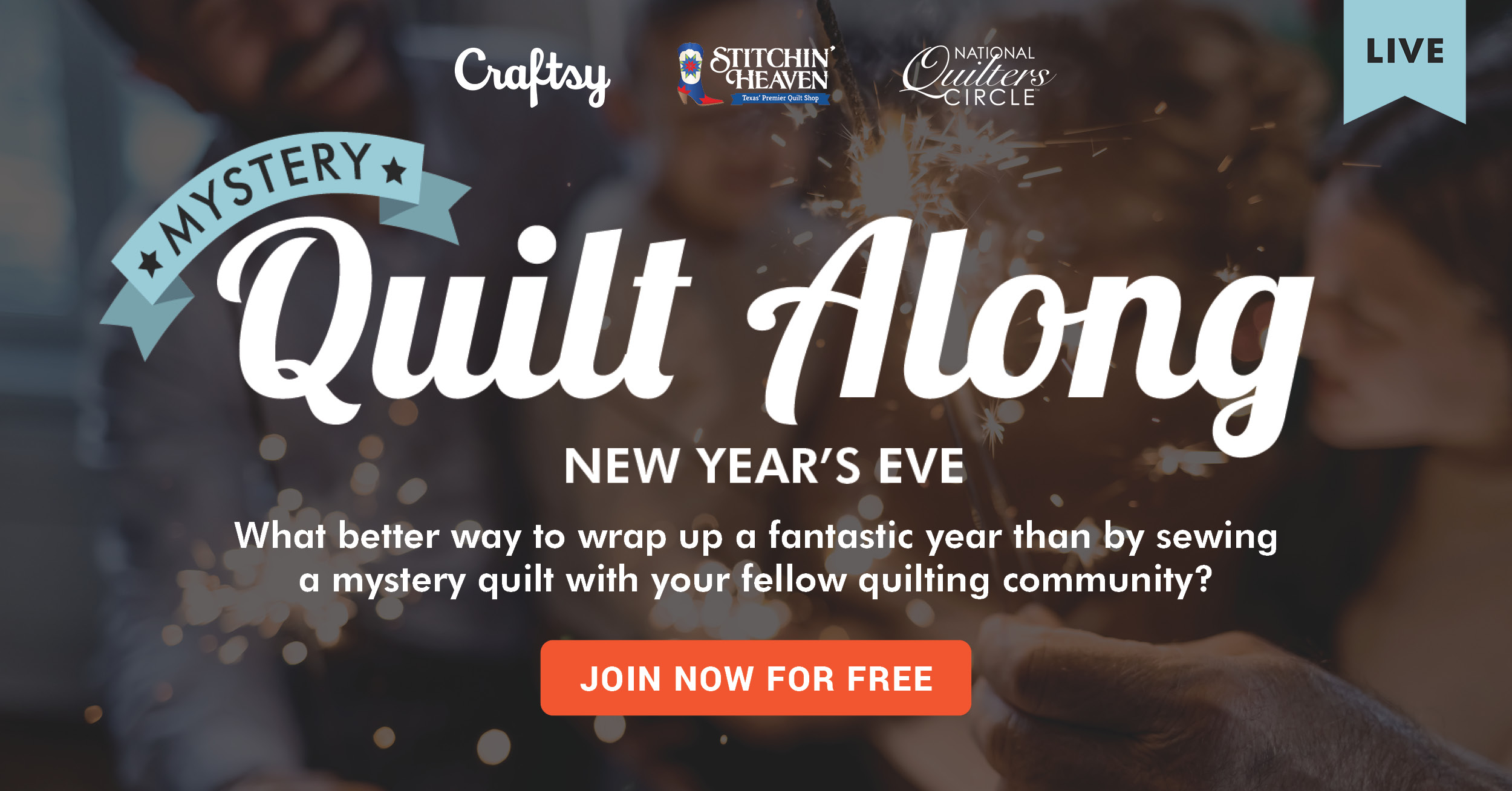 We'd like to introduce you to our friends at Stitchin' Heaven, Texas' Premier Quilt Shop! Craftsy, National Quilters Circle, and Stitchin' Heaven are partnering to bring you a Mystery Quilt Block Challenge. Sign up now, and stay tuned for our New Years Eve Quilting LIVE stream! We'll be going live all day to demonstrate how to make our mystery quilt. The best part? You can purchase Stitchin' Heaven's custom kit for this challenge here! Once you're all signed up, start reading below to learn more about Stitchin' Heaven.
Stitchin' Heaven is a fabric shop offering quilting textiles, patterns & thread, plus in-store classes & events. Founded by Deb Luttrell, Stitchin' Heaven is the largest supplier of Block of the Month programs in the world. They have received national recognition for their programs and have been featured on TV, in magazines, and all across social networks.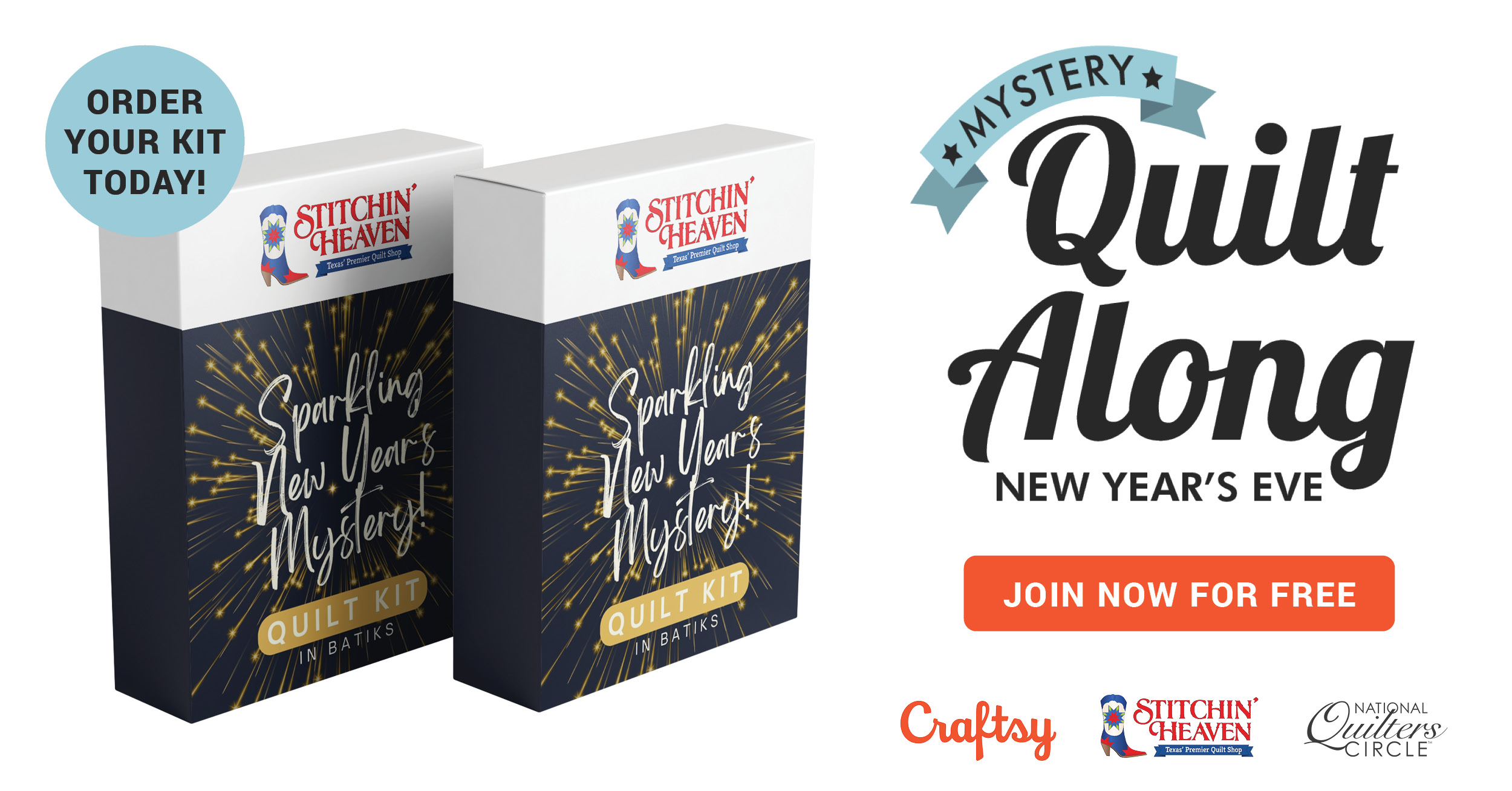 They also offer the highest quality fabrics with over 10,000 different fabrics to choose from! PLUS, they have one of the largest selections of quilting notions in the industry. If you're a quilter ready for a shopping spree, Stitchin' Heaven is the place for you.
Besides offering an abundance of quality products, Stitchin' Heaven also has a ever-changing library of programs to perfect your quilting skills. If you're a Texas local, you may be familiar with the Stitchin' Heaven Retreat Center, where they offer all kinds of seasonal quilt camps.
If you're looking for a more luxurious quilting experience, Stitchin' Heaven also offers regular quilting cruises! These quilting cruises visit all kinds of tropical places: Cozumel, Nassau, Costa Maya, and much more. If you're interesting in taking a quilting cruise, you're in luck! By signing up for our Mystery Quilt Block Challenge and participating in the New Year's Eve LIVE stream, you'll get a chance to win a FREE spot on one of Stitchin' Heaven's quilting cruises!
Make sure to sign up for the Mystery Quilt Block Challenge now so you don't miss out!

Related article from National Quilters Circle: Introducing Our Mystery Quilt-Along with Stitchin' Heaven and Craftsy