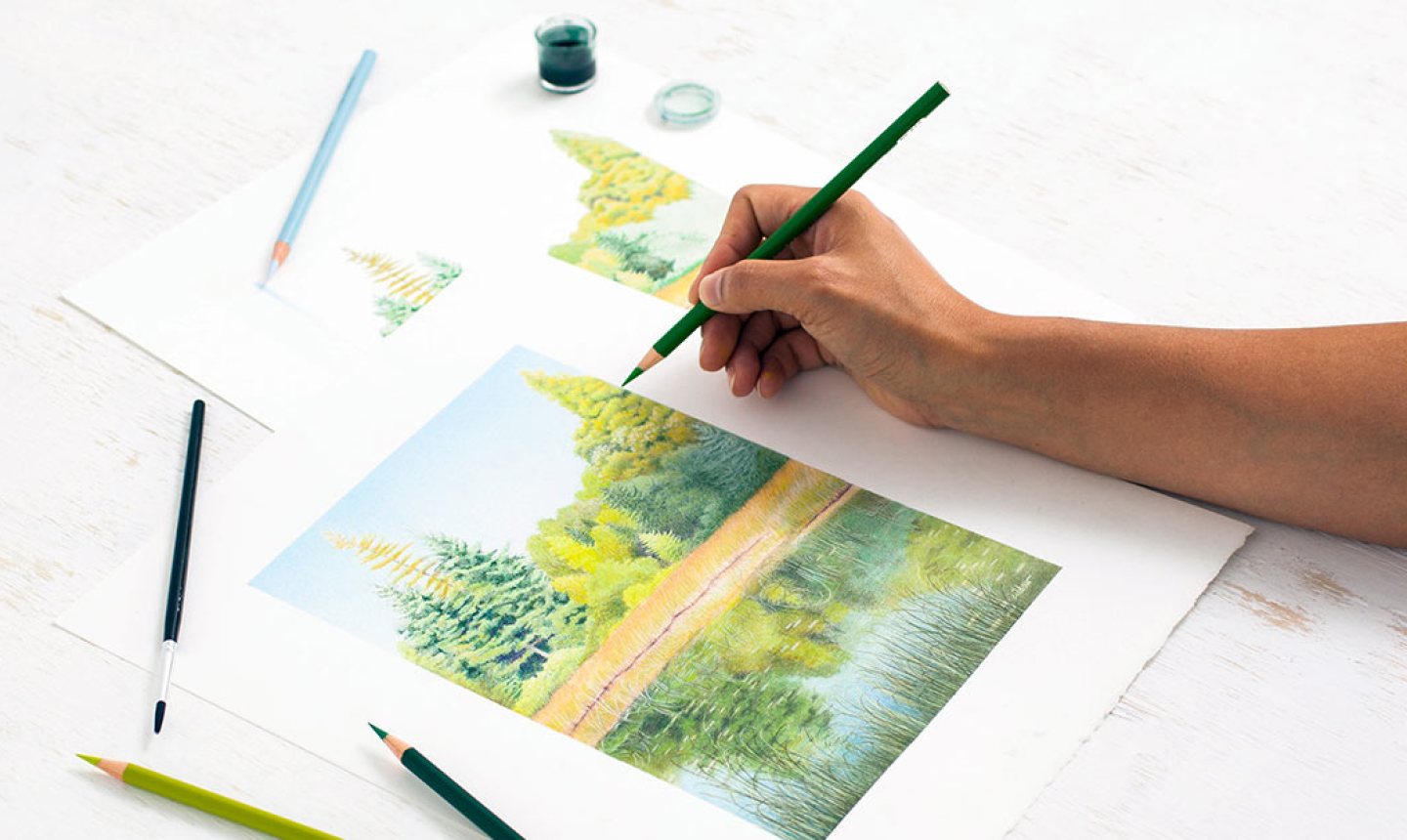 If one art medium is good, two or more is even better, right? Mixing up your materials is a great way to open up new creative territory with your artwork. Give it a try and if you're lucky, you'll surprise yourself!
1. Colorful 3D Collage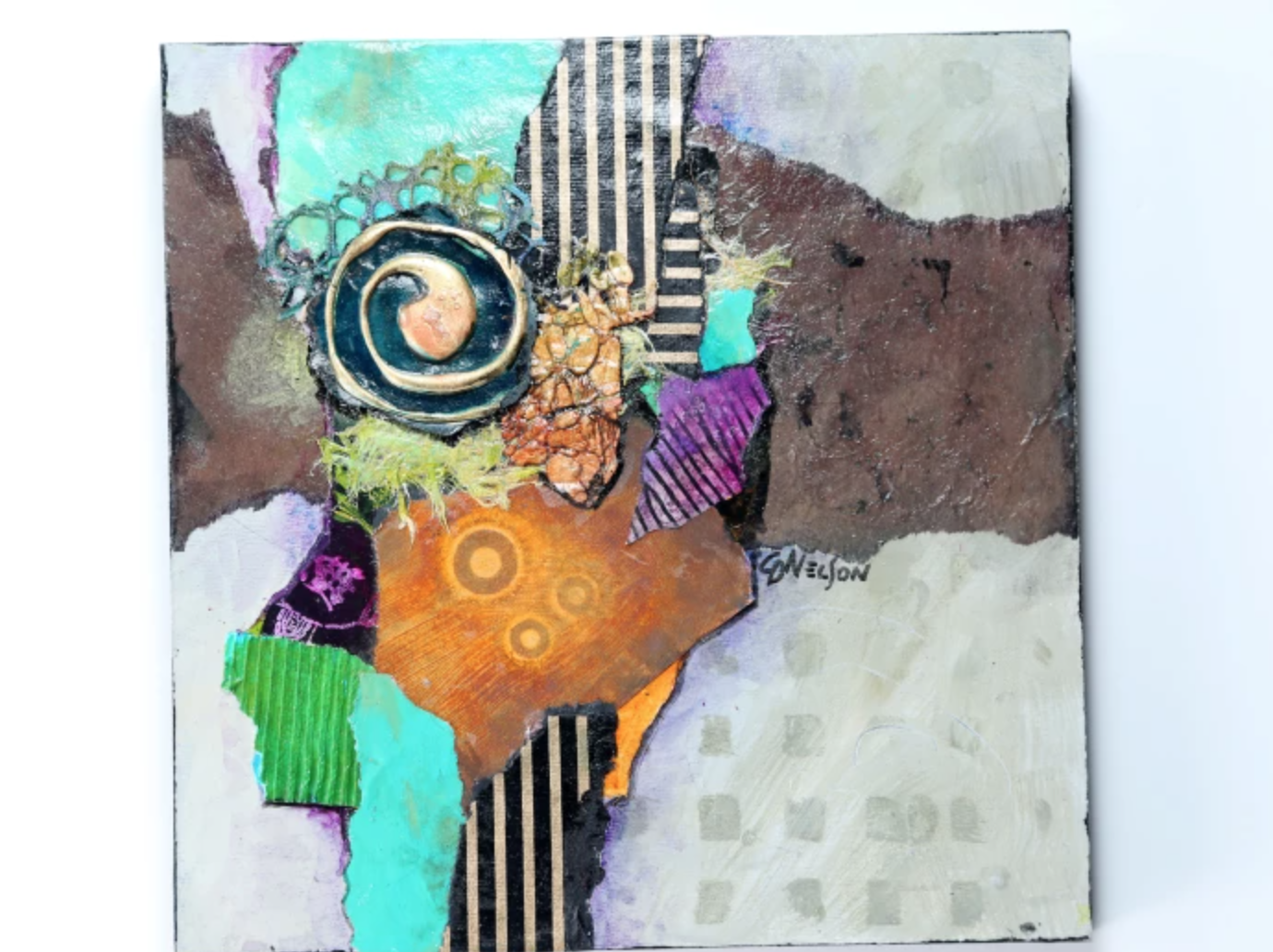 We've lost count of how many materials are used in this collage — and that's why we love it. Get a crash course in stenciling, embossing, epoxy resin, plaster (honestly, we could go on and on), and then piece it all together into a cool work of dimensional art.
MAKE IT
2. In Bloom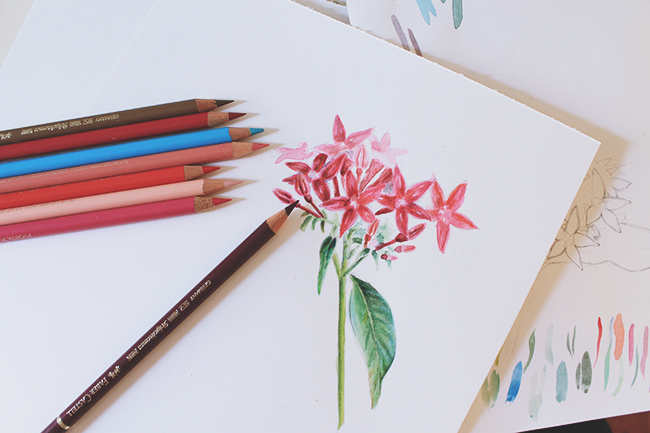 Mixed media beginners, this one's for you. Sketch some simple flowers and bring them to full bloom with watercolors and colored pencils — you'll find these mediums work together like a dream.
3. Across the Pond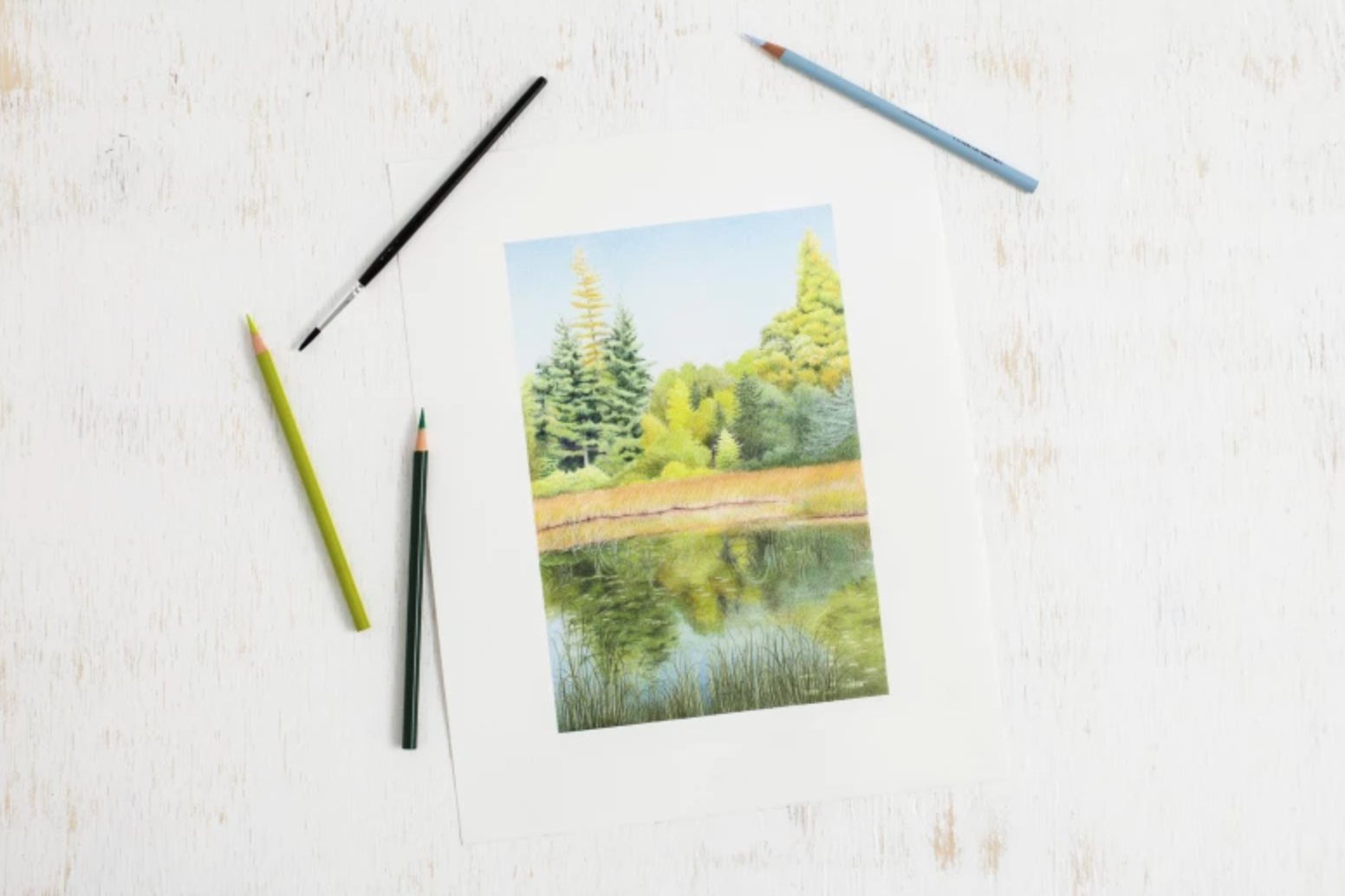 Once you get comfortable combining colored pencils and watercolors, tackle an entire landscape! Use these two mediums to capture a summer scene that's full of detail, texture and vibrant color.
MAKE IT
4. Hungry Like The Wolf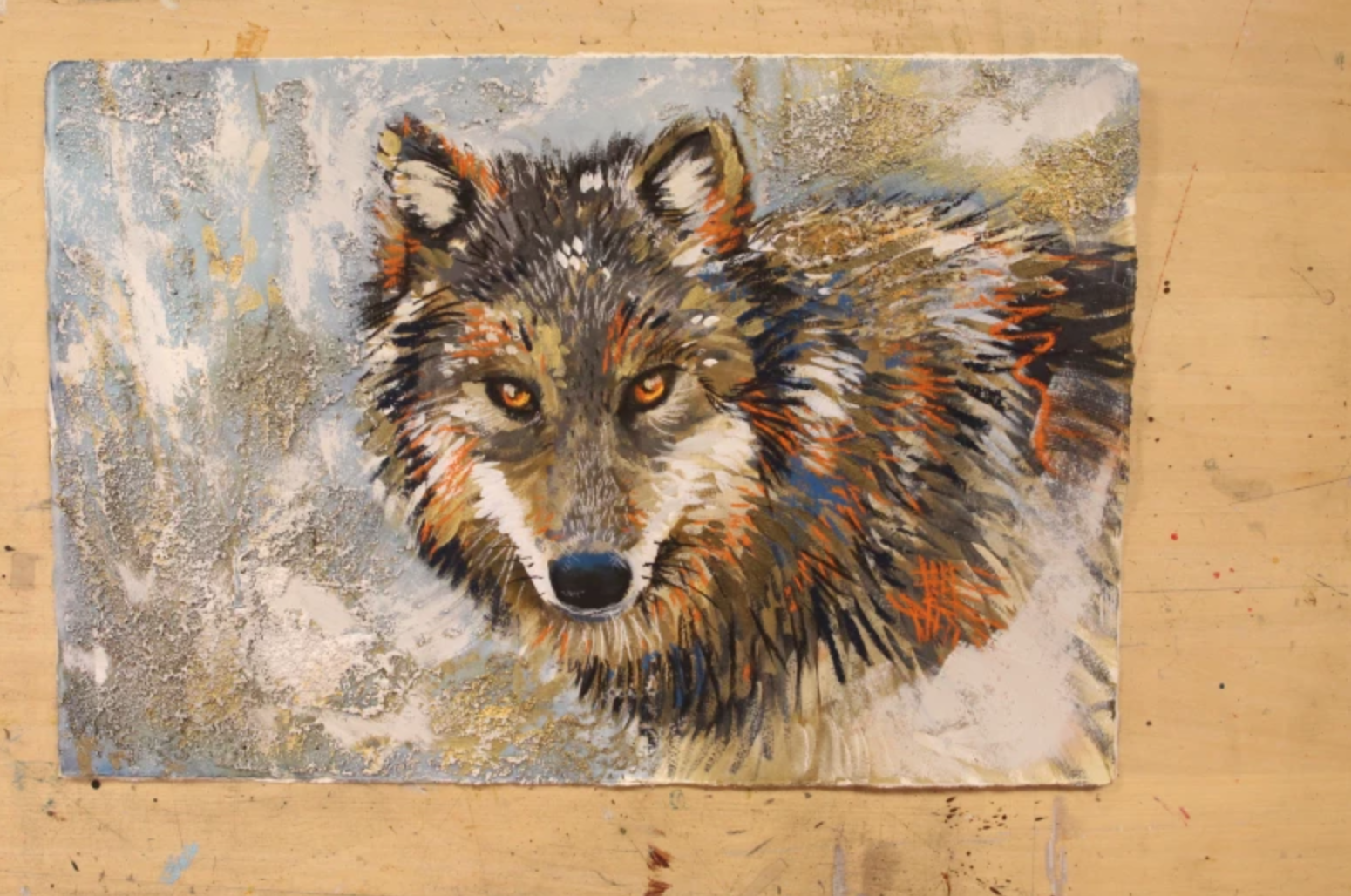 This majestic wolf is all about texture — not just the illusion of it, but actual texture you can touch. You'll experiment with different acrylic mediums and funky colors for a painting that practically howls.
MAKE IT
5. Pretty Pink Petals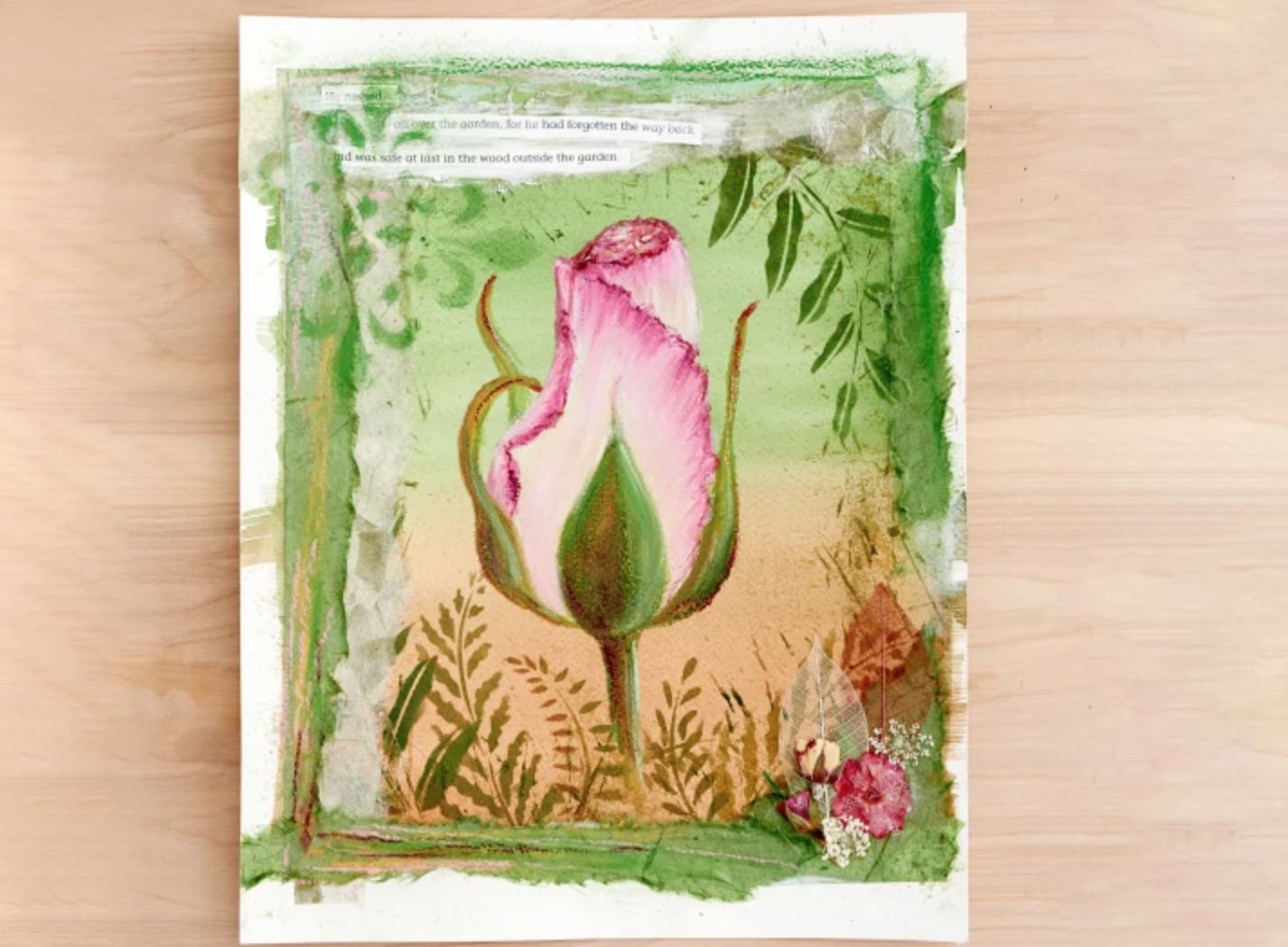 Sharpen those crayons! Yeah, you heard that right. If you're a mixed media novice, this rose is totally beginner-friendly and uses simple techniques like stenciling, blending colors and adding 3D elements (time to use up those fiber scraps!). Go crazy with this one!
MAKE IT
6. Whoooo Loves This Owl?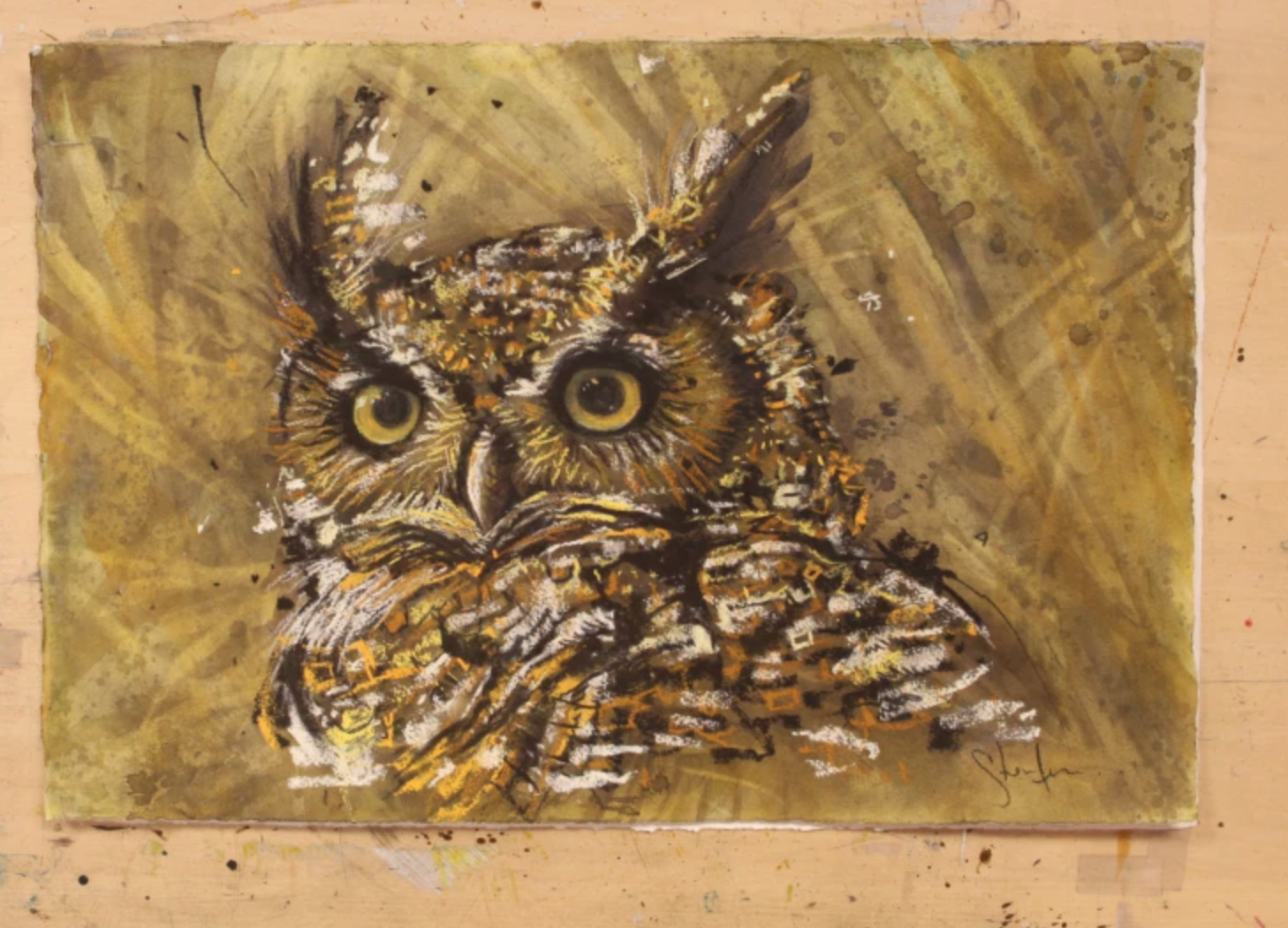 Spoiler alert: acrylic and charcoal make a stunning combo! Build layers of color to find that perfect balance between realism and abstraction, and don't be afraid to throw in a few pastels to make the picture pop!
MAKE IT
7. A Simple Pen and Ink Scene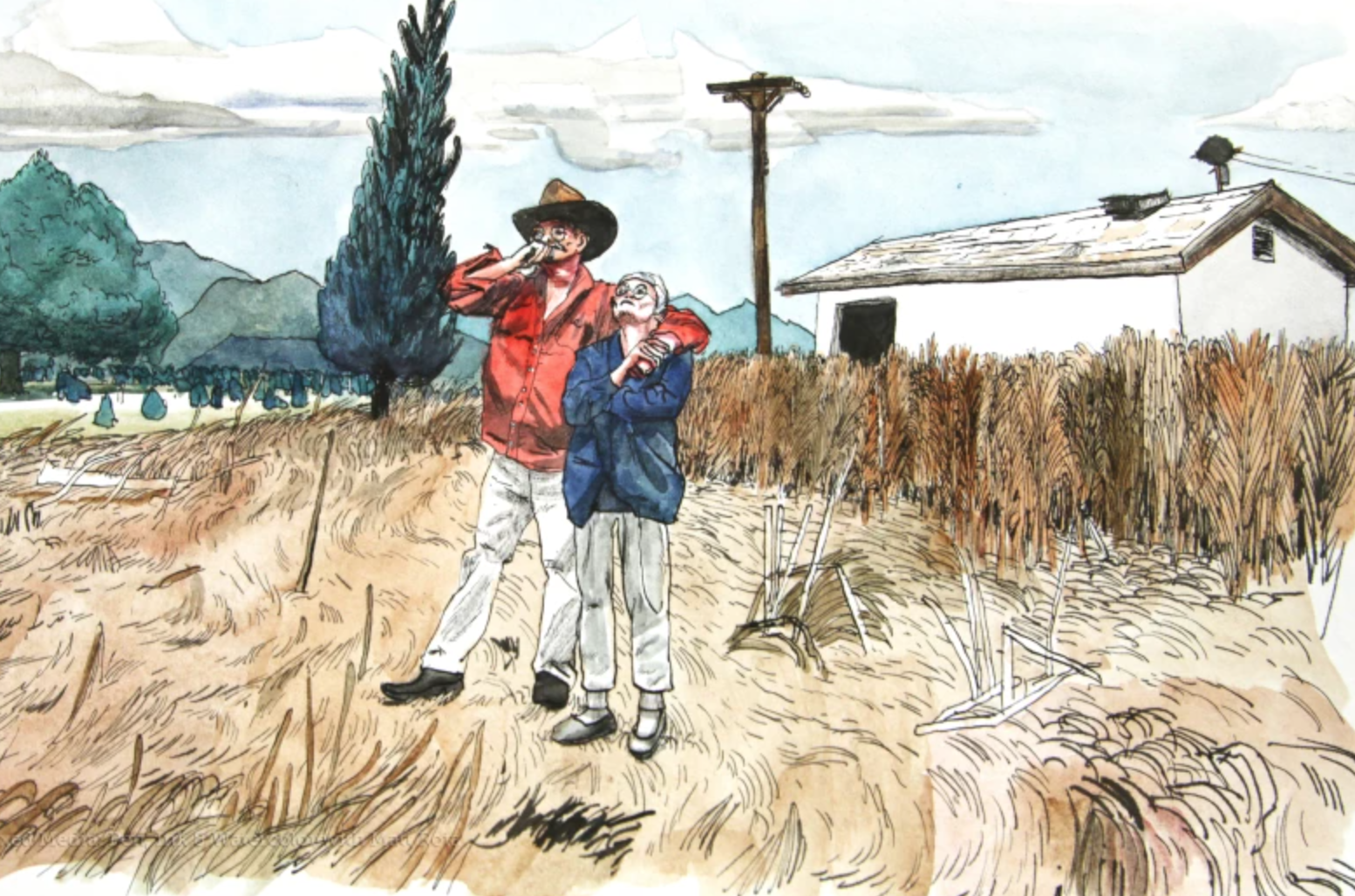 Pen, ink and watercolor is one of the most popular forms of mixed media, whether it be capturing your neighborhood through urban sketching or this gentle rural scene. This tutorial covers everything from how to compose your scene to finishing it with a watercolor wash.
MAKE IT