Today in the kitchen, we tackle the grocery-store staple: Milano cookies. This Milano cookies recipe is unbelievably easy baking experience. Symptoms of success might include buyer's remorse! Pure bliss and satisfaction may also occur.
What are milano cookies?
Milano cookies (also known as Monaco cookies in other parts of the world) are arguably in the top two on the list of most beloved sandwich cookies. They're a popular store-bought treat, but you can also make your own at home.
These tender and delicate sandwich cookies are made of two oblong vanilla wafer–like cookies that sandwich luscious chocolate ganache. The cookie snaps when you bite and melts in your mouth as you chew!
The trick to evenly sized cookies
The trickiest part of making these cookies is making them uniform in size. The best guide — and the one that takes the least amount of time and effort — is a folded sheet of parchment paper.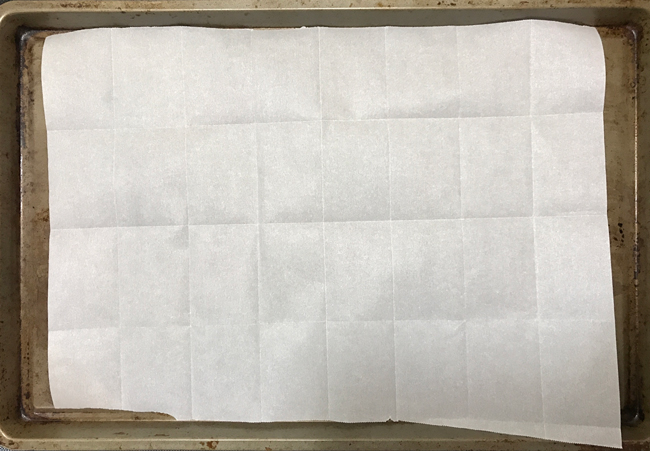 Tear a sheet of parchment paper in the width of your baking sheet. The trick is to have the two straight factory-cut edges meet (instead of the two edges torn from the roll). Fold the parchment lengthwise first, and continue to fold it over itself.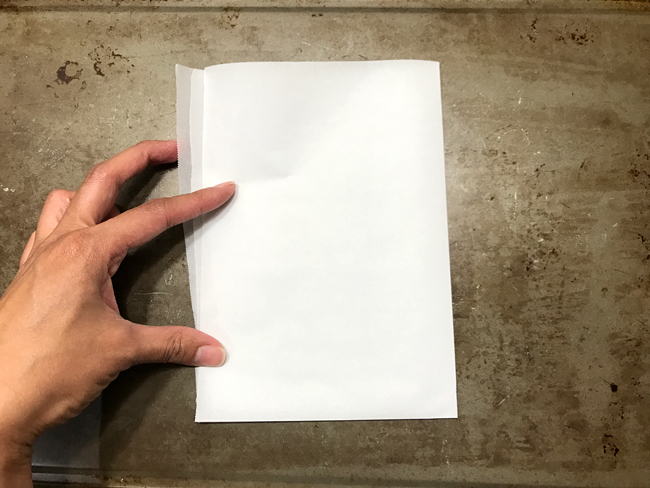 The rectangles on my grid measure about 2″ x 2.5″. Yours don't have to be the same size, but you do want one edge that's about 2″ long.
Alternatively, you can mark 2″ intervals in pencil on the parchment. Just make sure to flip the parchment so the lines are on the back side — not on the side where the cookies will bake.
You'll need two of these sheets to line two cookie sheet pans.
Milano cookies recipe
Makes about 20 cookie sandwiches
Cookie ingredients:
1 cup plus 2 tablespoons flour
2 tablespoons cornstarch
½ teaspoon kosher or sea salt
½ cup (1 stick) unsalted butter, at room temperature
⅔ cup sugar
1 large egg, at room temperature
1 teaspoon vanilla extract
Filling ingredients:
4 ounces milk or semisweet chocolate morsels
¼ cup heavy whipping cream
Step 1:
Preheat oven to 325 F, and line your cookie sheets with parchment. In a small bowl, whisk together flour, cornstarch and salt and set aside.
Step 2:
In the bowl of a stand mixer, cream butter and sugar together until it's light and fluffy. Add the egg and vanilla extract. Beat until combined. Add the flour mixture and mix using low speed, scraping the sides of the bowl as needed, just until it's combined and forms a dough.
Step 3:
Place dough in a gallon zip-top bag or in a pastry bag.
Now you have two options: to use a piping tip or not. Using a tip is not necessary, but I know that some people might prefer the control the tip provides. If you like a tip, use a large round tube tip, like the Ateco size 808.
If you don't have a tip or don't want to use one, use scissors to snip the tip so the cut measures about ¾" across.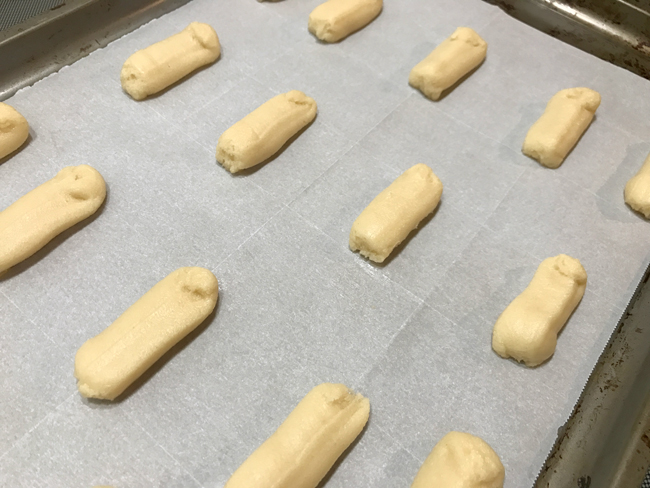 Pipe dough between the 2″ folds or marks, making four rows of five cookies in each row. About 20 pieces can be piped onto each cookie sheet.
Step 4:
Bake the cookies for 15 minutes, one sheet at a time. The edges should be golden when done. Let them cool completely on a wire rack. They will crisp up as they cool.
Step 5:
Ganache time! Once the cookies are cool, pair them up by size so you have nice, neat sandwiches.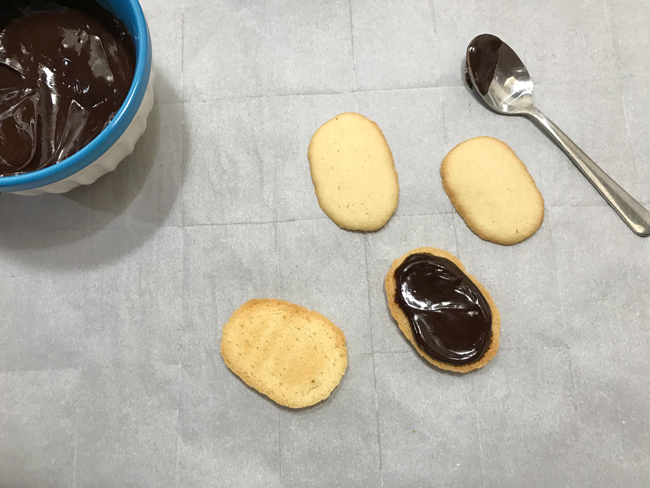 Place the chocolate morsels and heavy cream in a small bowl. Microwave for 30 seconds at 50 percent power and stir. Repeat once or twice more and stir until completely smooth. Make sure to stir well between each heating interval and be careful not to scorch the chocolate mixture.
Spread the ganache on one cookie and sandwich with the other.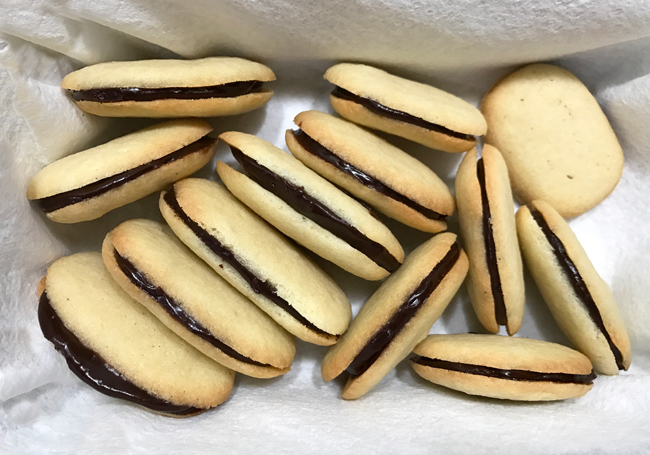 Flavor variations for milano cookies
Minty cookies: Substitute the vanilla in the recipe for ½ teaspoon vanilla extract + ½ teaspoon mint extract.
Chocolate & citrus cookies: Zest an orange, lemon or lime and sprinkle the ganache with the zest just before sandwiching the cookie pairs together.
Salted caramel cookies: Spread ganache on one cookie and dulce de leche on the other. Sprinkle with a pinch of kosher or sea salt before sandwiching together.