Nothing is quite as relaxing as finally quilting your quilt — the whirring of your machine, the rhythmic motion as you stitch, the way the world around you completely fades away. Ahh.
Dreaming of your next quilting session? Start planning your quilt design with a few of our favorite FREE quilting designs. These diagrams come from the one and only Angela Walters. Best of all, you can watch her stitch 'em herself on the Midnight Quilt Show.
1. Scrappy Stars Quilting Diagram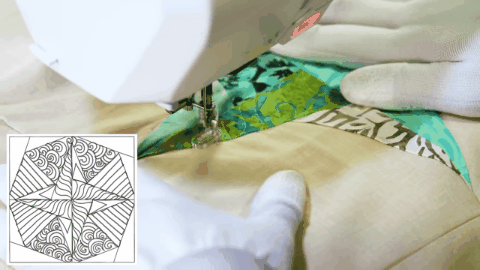 Swirls, stripes and serpentines are a match made in heaven! Even if you're not making the Scrappy Stars quilt, you can use this diagram as inspiration for mixing and matching different designs.
2. Fruit Slices Quilting Diagram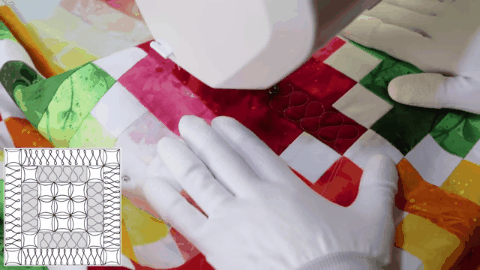 In Angela's "Up All Night" design for the Fruit Slices quilt, she uses ribbon candy, wishbones and continuous curve designs to highlight the colorful strips throughout the quilt. The "Turn In Early" option uses mostly straight lines, using the corners of each strip as guides.
3. Wallflower Variable Star Quilting Diagram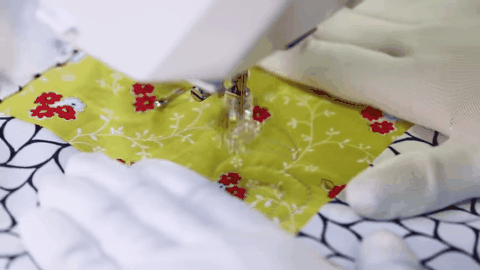 The paisley design on this quilt looks impressive — it can be your little secret that it's quick to stitch! Angela's secret: Using a big motif, so each paisley design takes up lots of space.
4. Color Crystals Quilting Diagram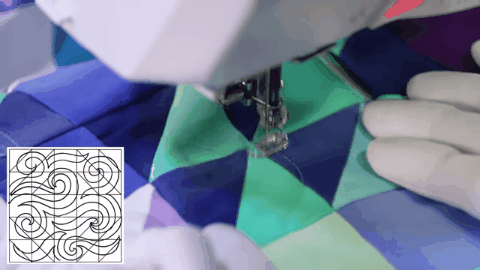 The trick to making giant quilts manageable? Use one all-over design for the whole quilt, rather than choosing different designs for each block. That's what Angela did for this king-size quilt!
5. On Point Flower Shoppe Quilting Diagram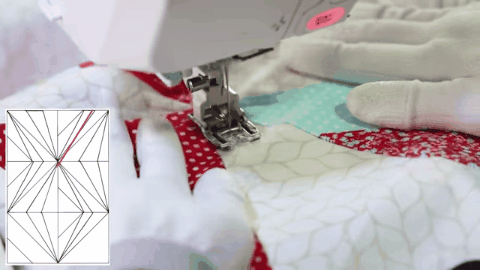 The easier the quilt top, the more intricate the design! If you want to keep your quilting quick, use the straight-line quilting design, which you can do easily with your walking foot. Up for a challenge? Add your FMQ foot to the mix and make flower-like curves.
6. Color Block Drunkard's Path Quilting Diagram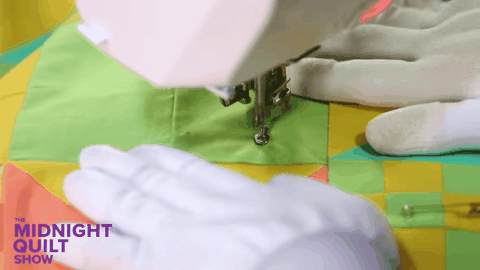 Wow! This complex design might keep you up all night, but the results are worth it. Not making the Drunkard's Path Quilt? No problem — take some of the elements in Angela's design and apply them to your own quilt.