Dapper, fetching, debonair, sharp and suave — knitting has never looked as handsome as it does in the sleek and sophisticated garments and accessories I've gathered for you today. Whether you are on the hunt for a project for your brother, nephew, father, uncle, granddad, partner, best friend or for yourself, these men's knitting patterns will keep the crew covered, from head to toe. Literally.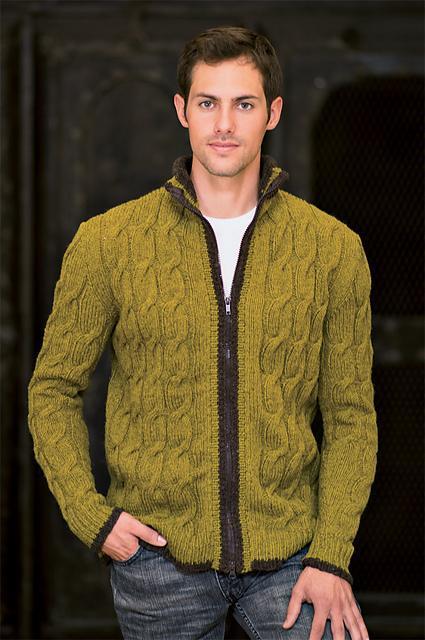 Photo via Bluprint member Marly Bird
1. Nottingham Sweater
First up is the classically inspired, endlessly versatile and rather timeless Nottingham Sweater. It's beautiful in a solid or a tweedy yarn, and really attractive in a mossy green (as pictured) or another forest-inspired color. The all-over cabling looks grand, and the contrasting trim adds an extra nice touch.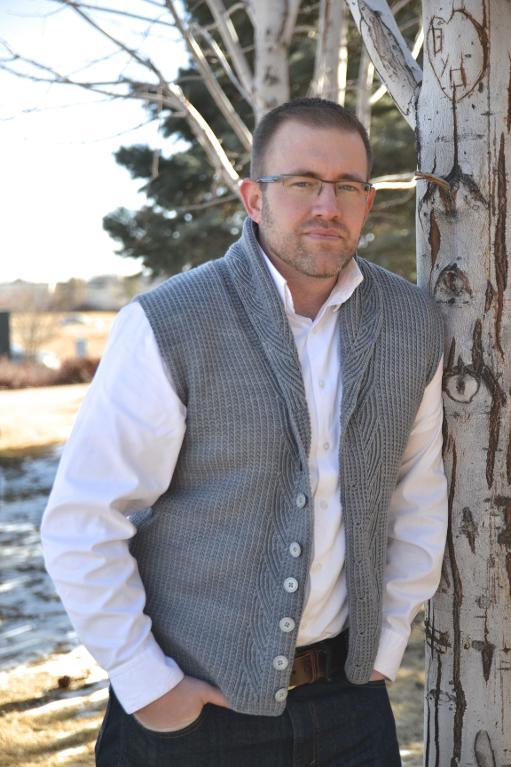 Photo via Bluprint member Marly Bird
2. The Drew Vest
With an air of yesteryear about it, the Drew Vest features two distinct stitch patterns: the Fan Panel and the Twisted Garter Rib, which marry really well. The collar is the main attraction here, framing the face handsomely.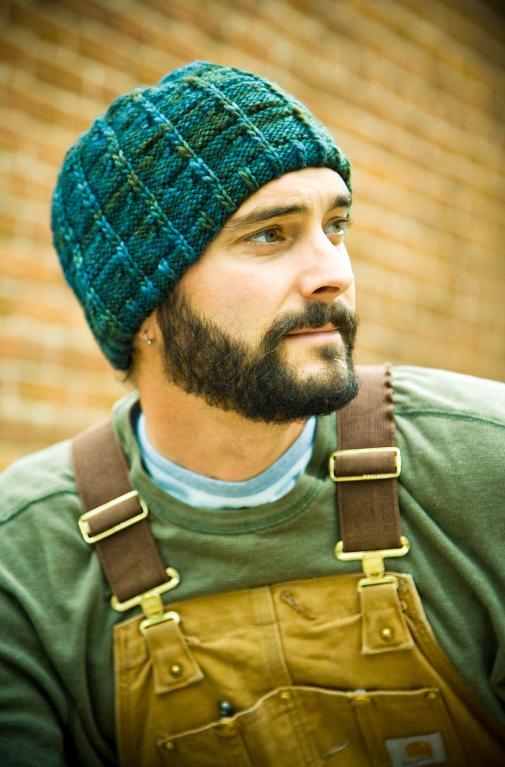 Photo via Bluprint member Woolibear
3. J.T. Men's Hat
Here's a substantial, chunky hat that's perfect for the every day. The vertical ribbing combined with a subtle horizontal indent creates a modular, masculine design that looks as intriguing in a multi-color yarn as a solid yarn.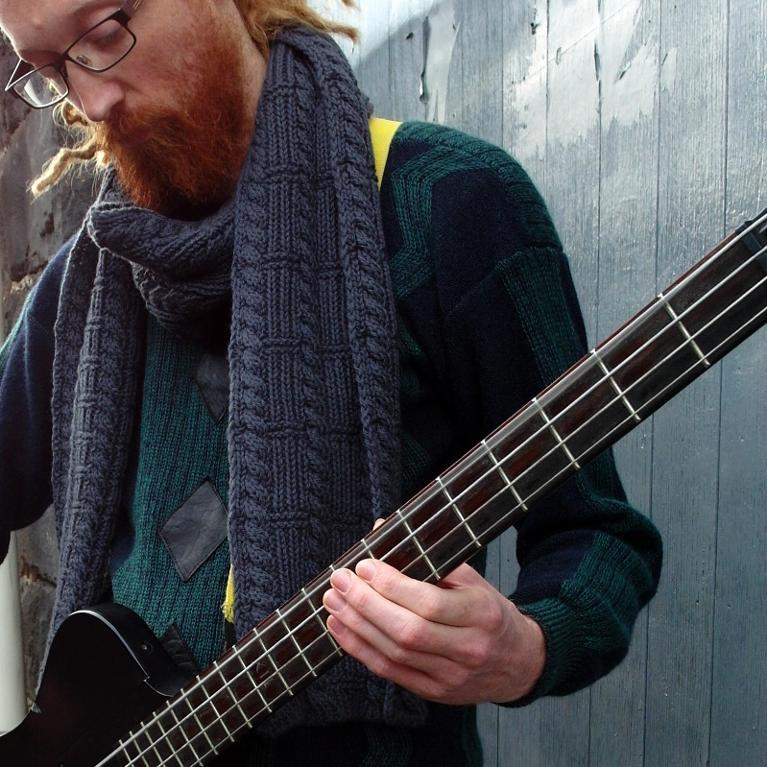 Photo via Bluprint member AmyvdLaar
4. Fretboard
Your favorite musician won't be able to resist this scarf inspired by string instruments. Created by the designer for a bass guitar player in her family, the Fretboard scarf has six cabled "strings," and, like all good scarf patterns, is perfectly reversible.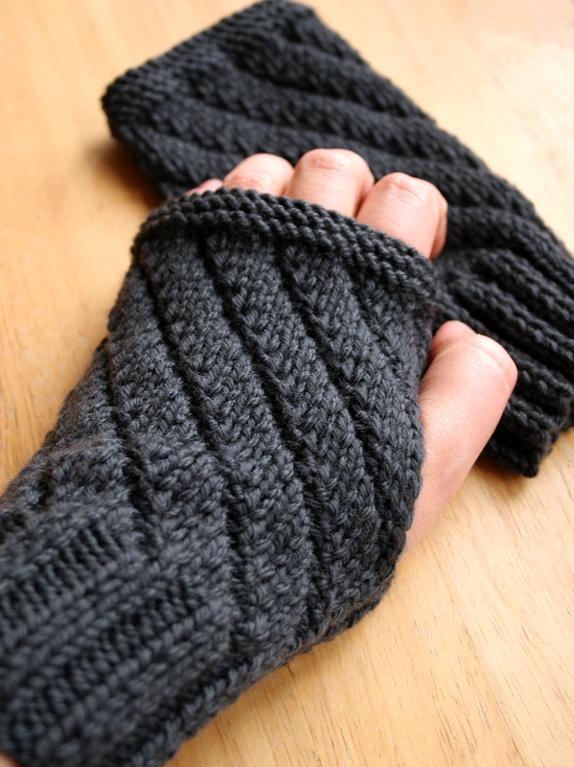 Photo via Bluprint member Elena Rosenberg
5. Darting Diagonals Fingerless Gloves
My Darting Diagonals Fingerless Gloves pattern has been very popular since its release a few years ago. Gender-neutral, these mitts look great, knit up quickly and are super comfortable. Totally beginner-friendly, this pair is knit flat and seamed. Full step-by-step instructions and multiple sizing instructions are provided.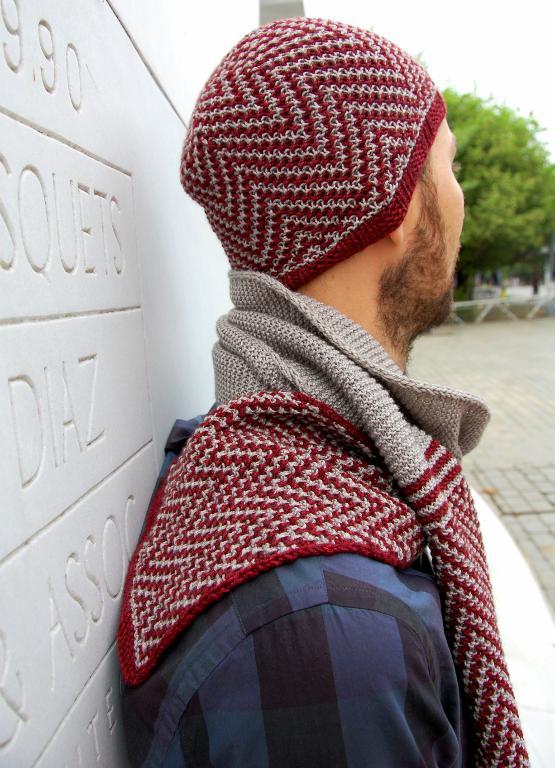 Photo via Bluprint member mona8pi
6. Rule 130
Totally fetching, Rule 130 is a pattern for a matching hat and scarf set. Here, garter stitch is paired up with a chevron-like slipped stitch. The effect is bold, eye-catching, geometric. Beautiful!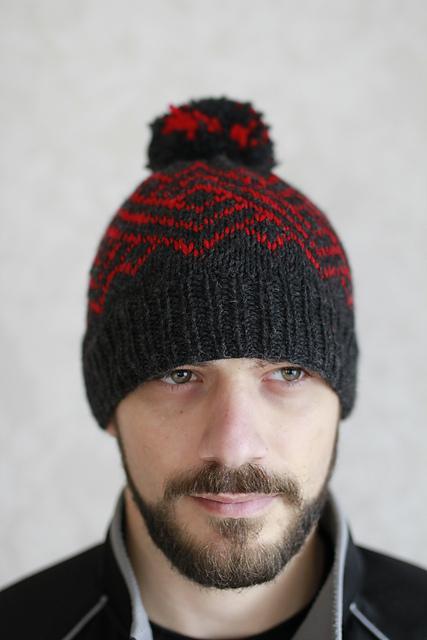 Photo via Bluprint member Francoise Danoy
7. Ngaru Hat
Not only does this hat give you an opportunity to exercise your colorwork muscle, it's also a quick lesson in Maori language and culture. Ngaru means "wave" in Maori (spoken by indigenous people of New Zealand), and the wave motif worked into this hat is influenced by traditional Maori weaving designs called taniko. It's splendid in a combination of grey and black or in your favorite color duet.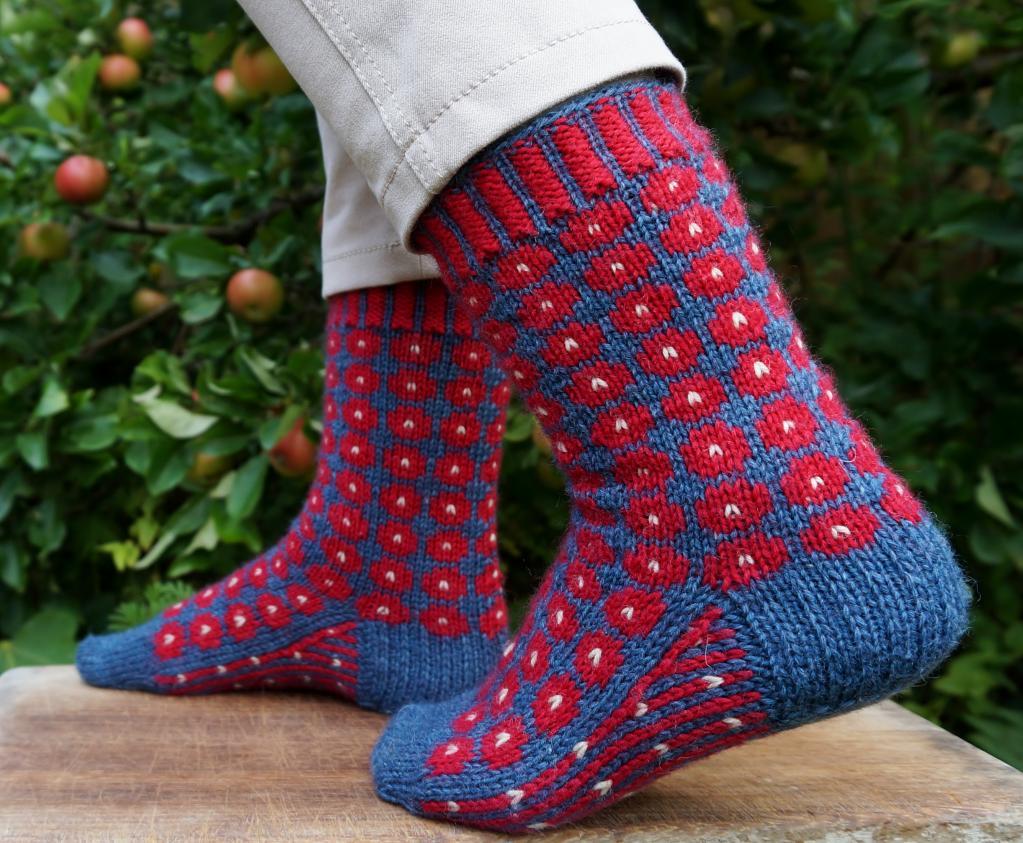 8. Pomegranate Socks
As promised, this roundup has you covered from head to Pomegranate Socks–covered toe. Vibrant and splashy, this pair is not for those who like their socks to be invisible. Pretty bold in blue and red, you could easily keep the great pattern but tone down the volume in, say, black and grey. Never knitted socks before? Have no fear, this video class will set you on the right path.
FREE Guide: Knitting Abbreviations You Need to Know
Download this exclusive one-page guide and never get stumped by a weird abbreviation again.Get my FREE guide »