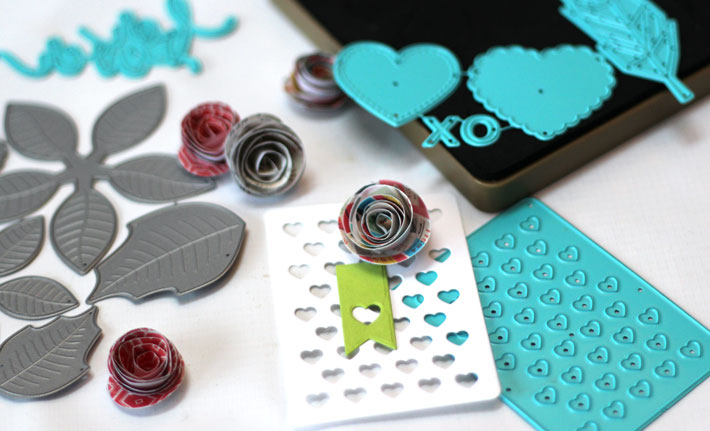 When you think of die cutting, you probably think of paper. But there are so many kinds of paper you can die cut, transforming them into shapes that make up the coolest projects. lf you're ready to go beyond the basic card stock (though that should definitely be used, too!), here are a few ideas to get you started.
Paper
1. Card Stock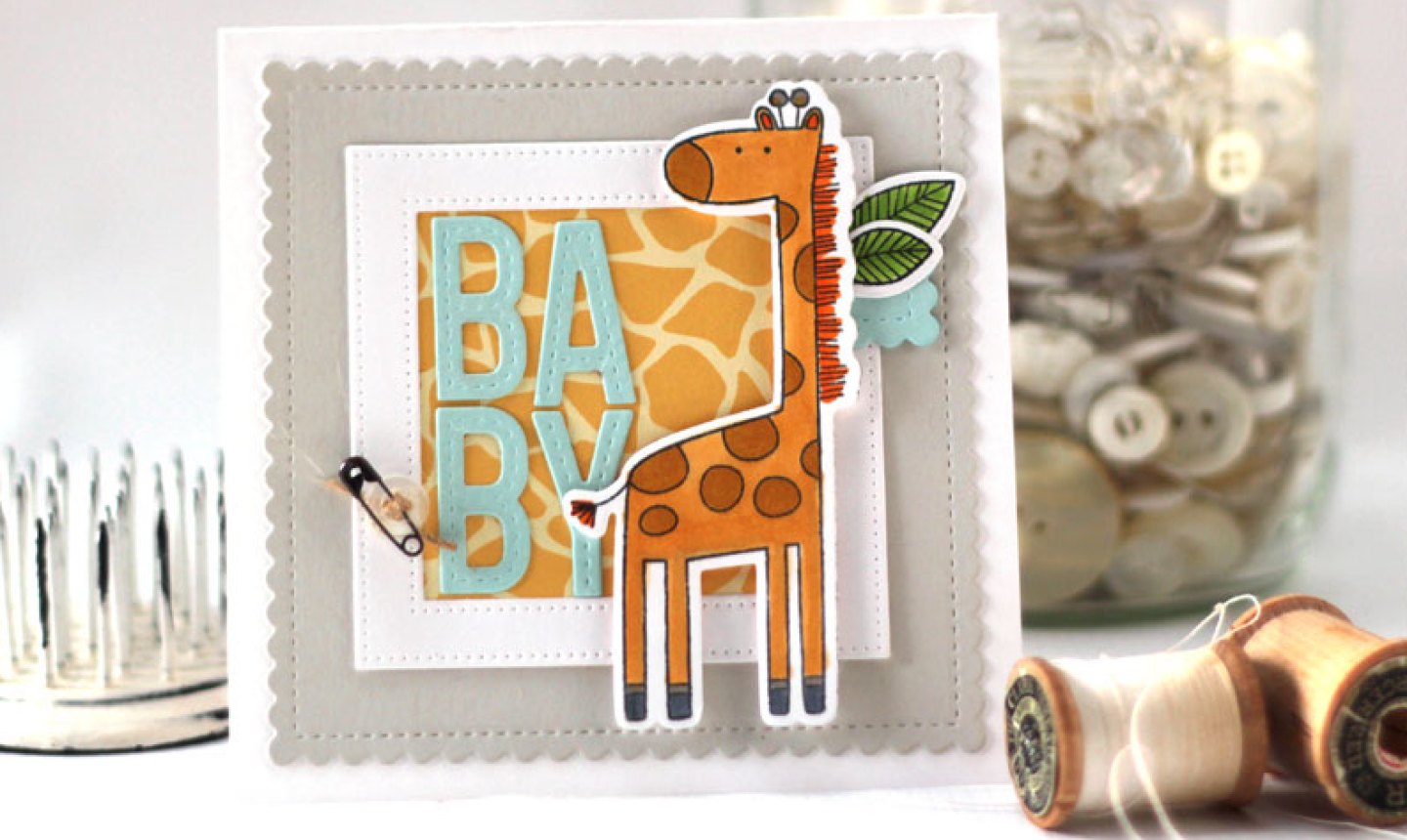 This heavyweight matte finish paper comes in an insane amount of colors, and it's defined as anything from 50- to 110-pound paper. Rule of thumb: the heavier the paper, the higher the quality. You'll want to use the heaviest (highest-quality) card stock for die cutting, especially when making intricate designs — it holds together much better.
2. Patterned Paper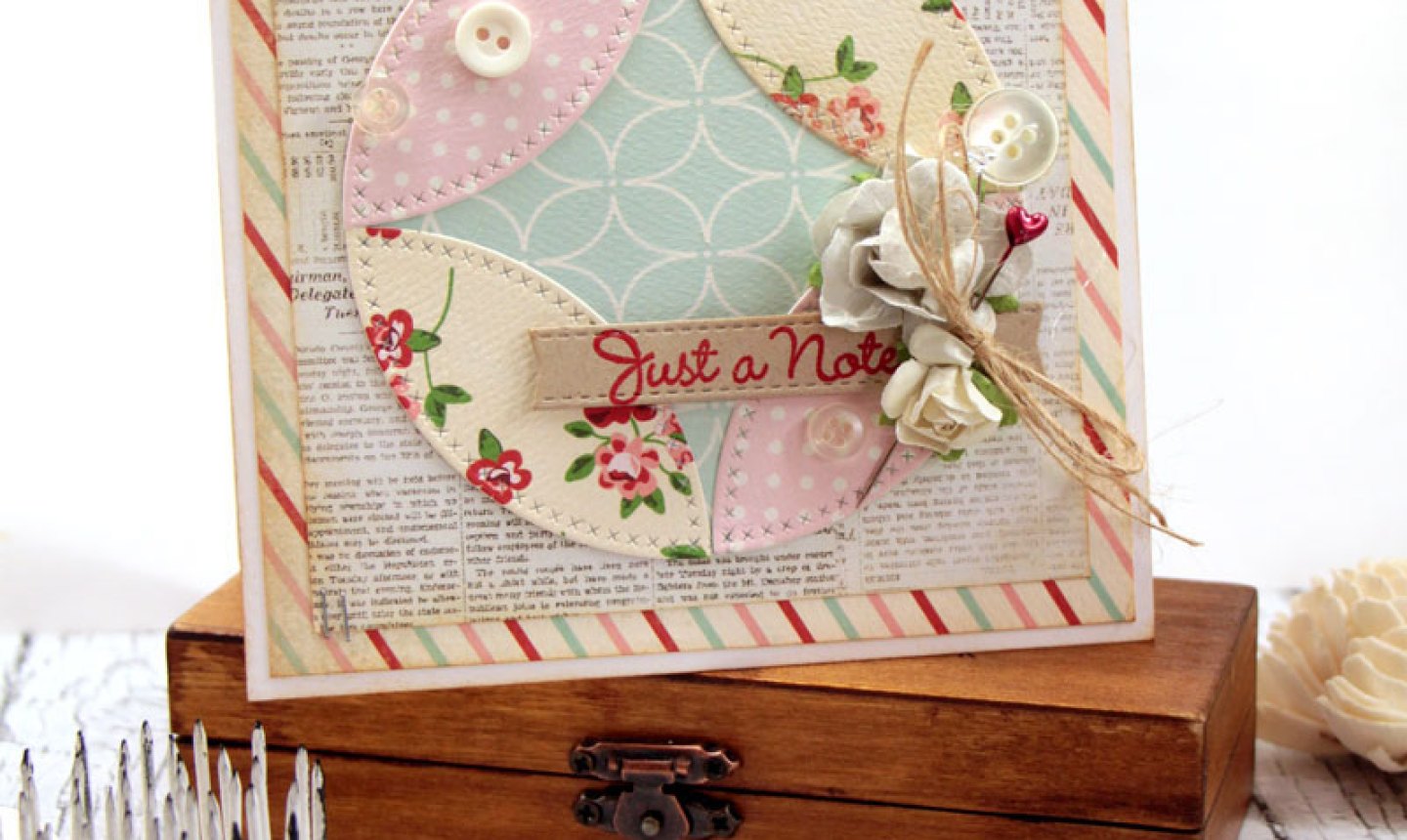 Patterned paper can be any weight when die cutting but, again, heavier paper is best. Mixing up different patterns will create even more visual interest for your project.
3. Vellum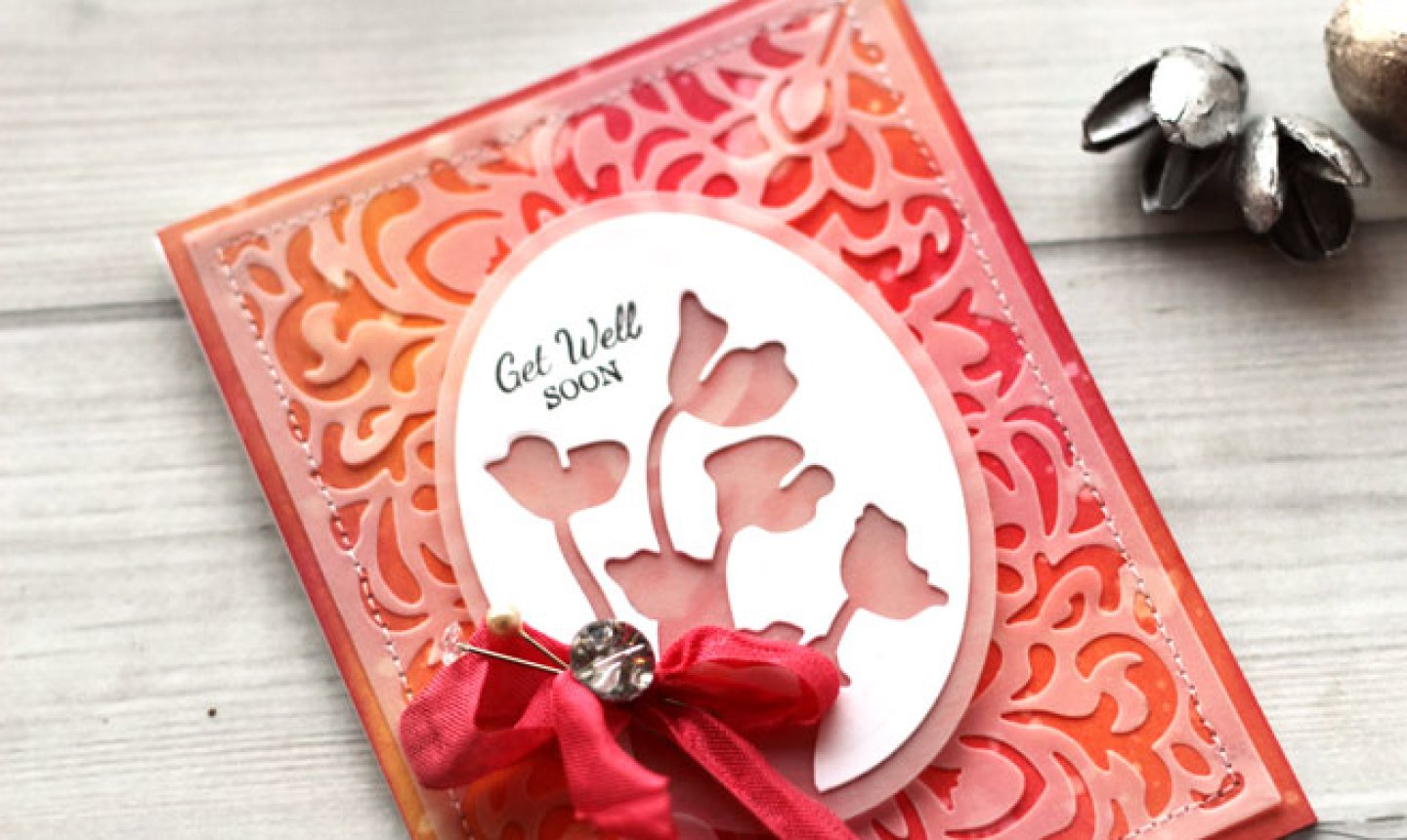 Vellum is a translucent paper product that's often card stock weight. It's reminiscent of parchment made from animal skins, but these days it's made from paper pulp. Vellum is a great alternative to heavier opaque papers, and it has a soft elegance that we're gaga over — making die cutting next-level awesome.
You can also die cut vellum like any paper, but be careful when you're adhering it, as the adhesive can show through the paper. Try stitching vellum die cuts instead, using specialty adhesives or adhering the piece in places that'll be covered in another layer.
4. Foiled Paper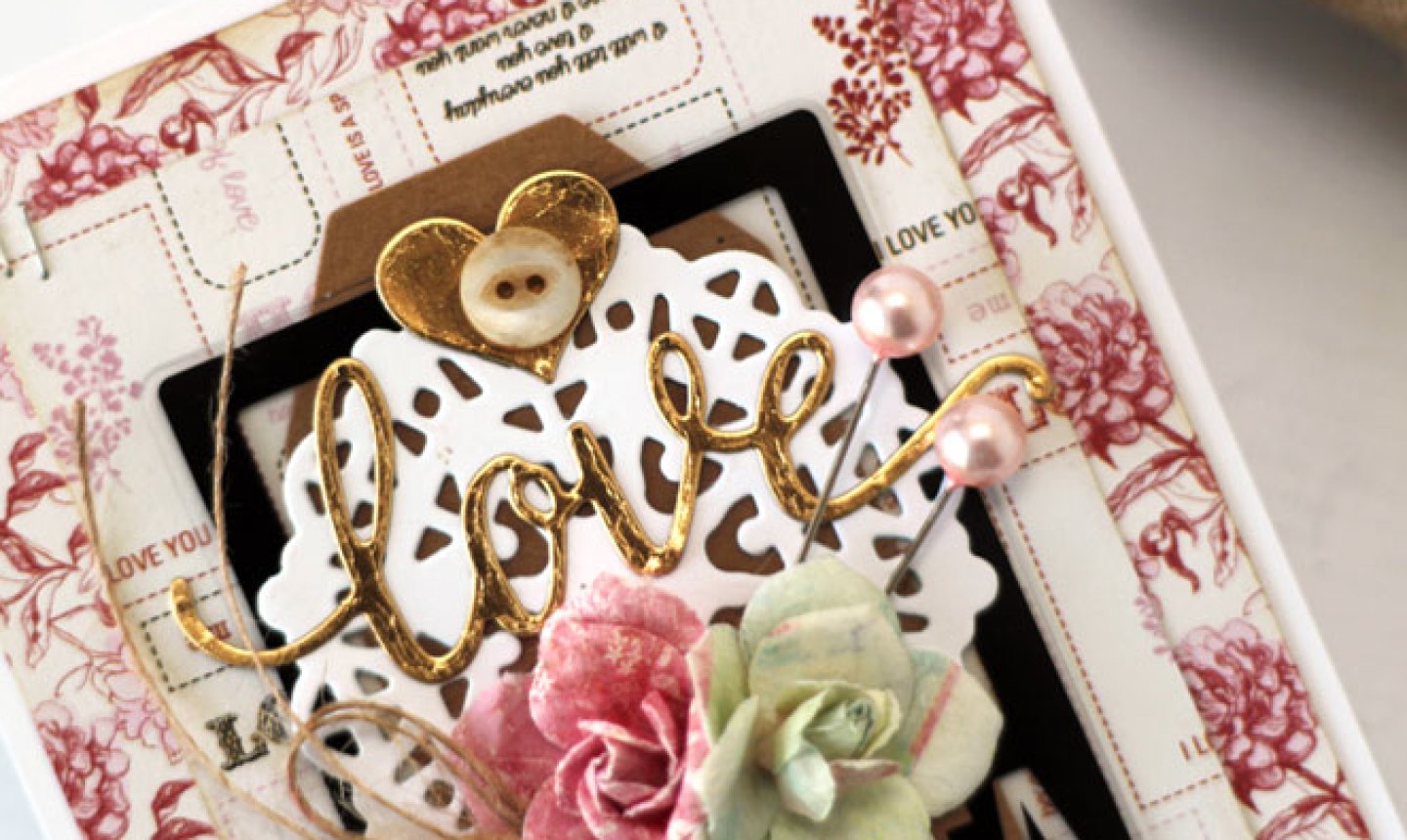 Metallics — especially gold — are right on trend in fashion, weddings and, of course, paper crafting! And while foil paper isn't new to the scene, it's gotten much easier to find over the last few years. It's pretty enough on its own, but shines even brighter when die cut. Just be careful not to scratch the foil when cutting, and don't get sloppy when you're adhering it. Adhesive on foil is not a good look.
5. Chipboard or Cardboard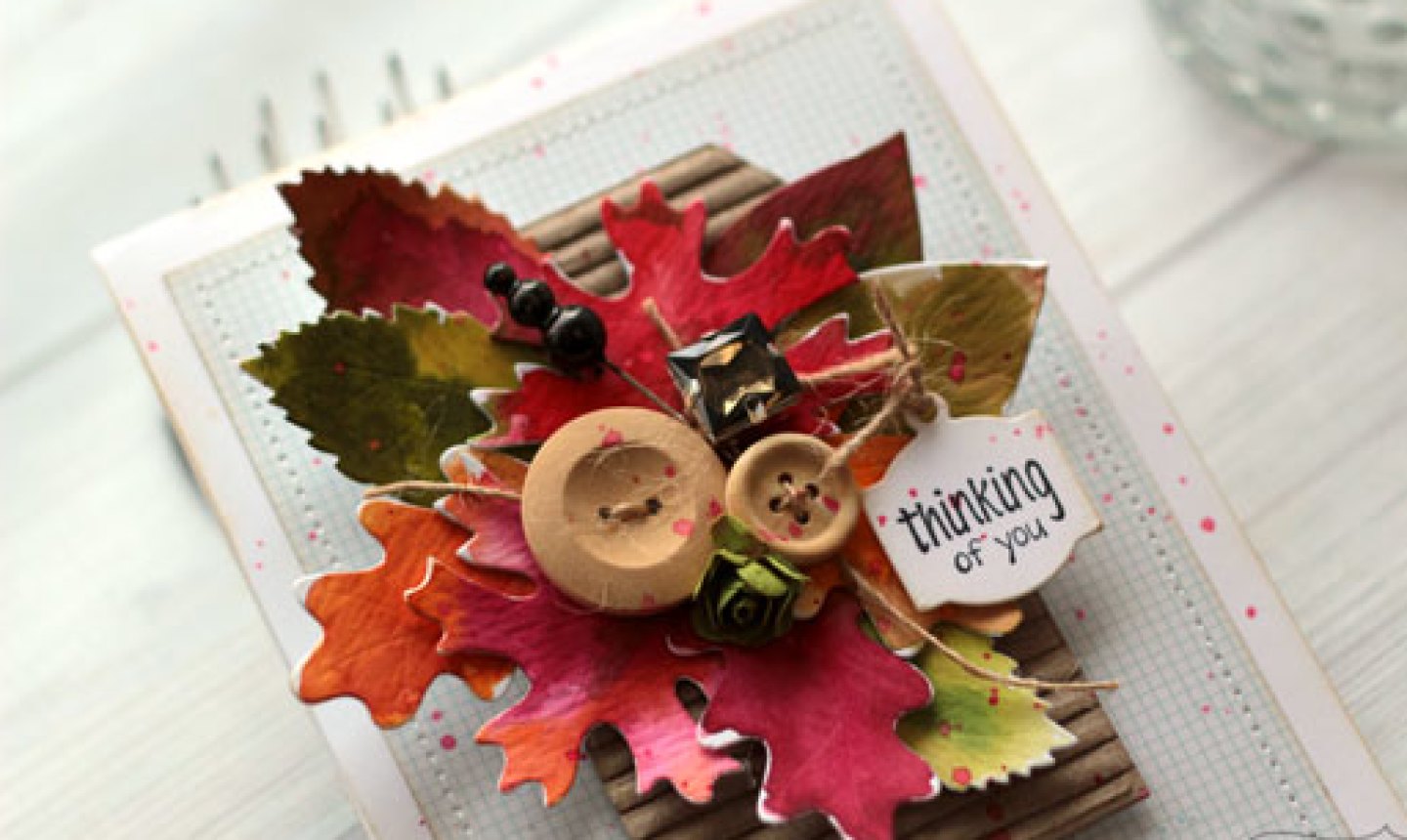 Don't stray away from these heavier materials — most chipboard and cardboards will cut pretty easily with steel rule dies, and some will even cut with low-profile dies. Die cutting chipboard adds stability to a larger project, or you can go with corrugated cardboard for added texture. Just be sure to refer to your owners manual first to make sure your machine can cut these materials.
6. Glitter Paper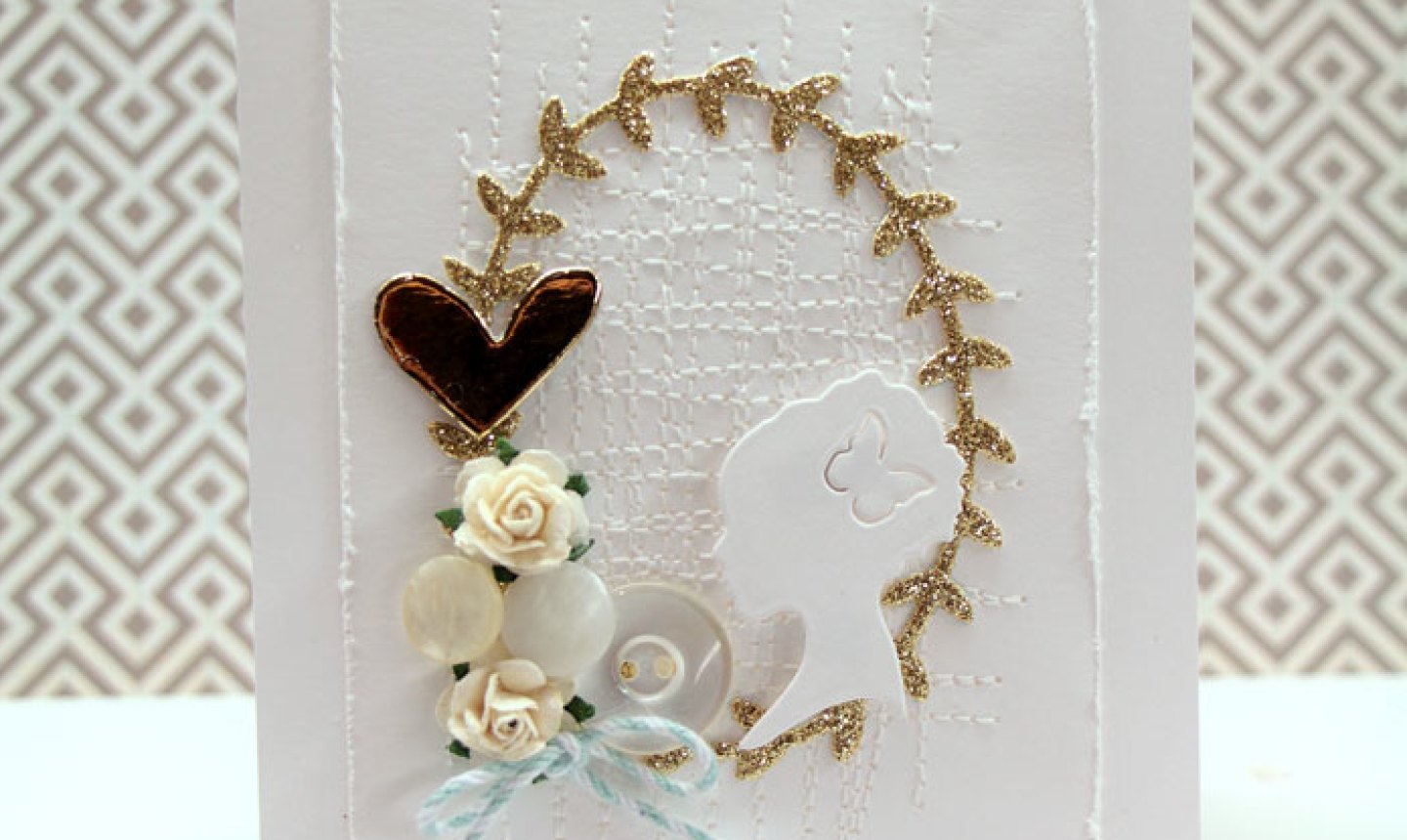 Adding glitter is always a fab idea, but loose glitter can be time-consuming and messy. Glitter paper gives the same look on die cuts without all the hassle.
Textiles
Steel dies are for fabric too, so don't be afraid to venture away from the comfort of paper. You can die cut fabrics and use 'em for cards , layouts, sewing projects… anything!
7. Woven Fabric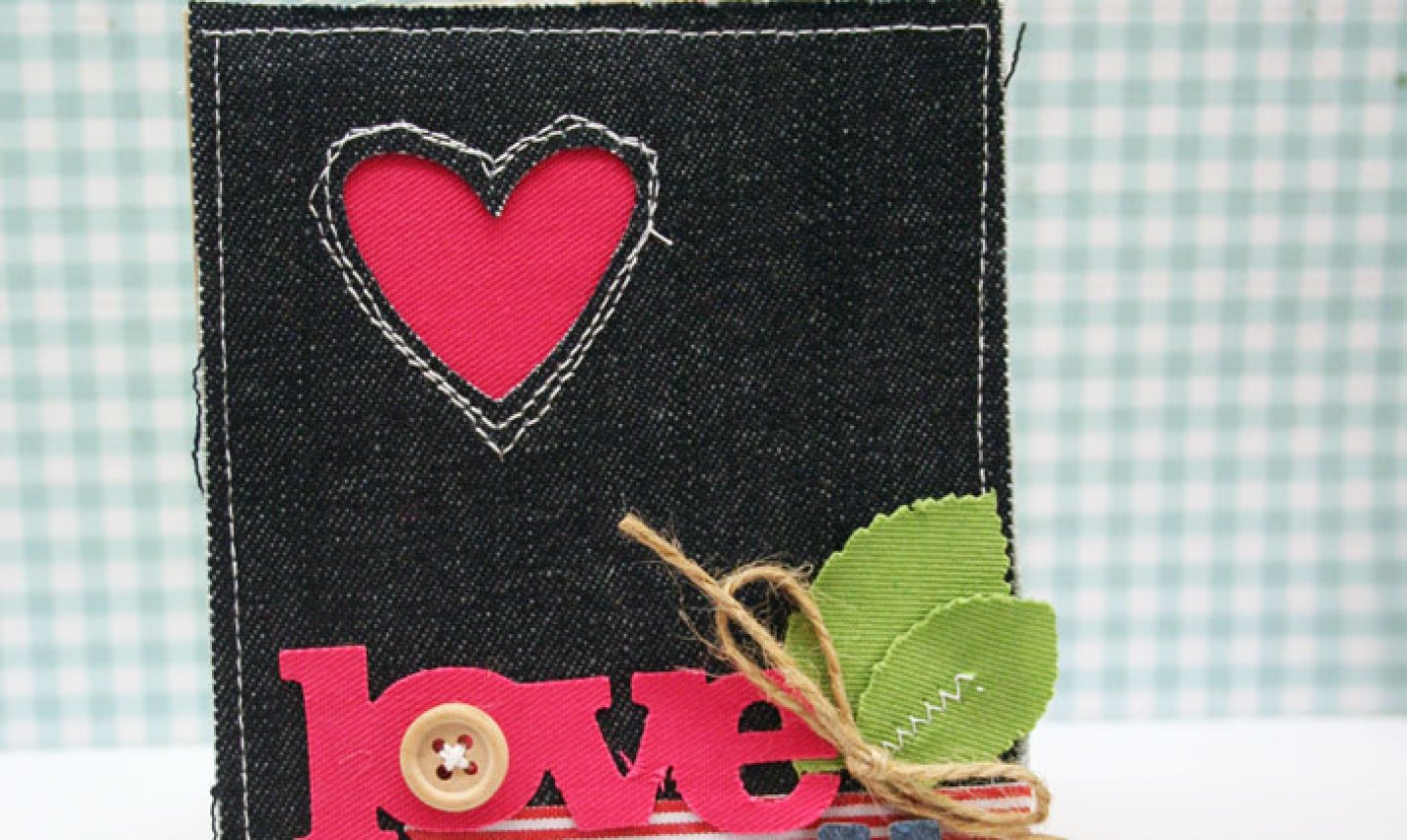 We're talking about a big range here: denim, silks, burlap, canvas, cottons and twills. Basically, you can die cut any fabric created by weaving threads together to form a cloth. Thinner fabrics are pretty easy to cut, especially with low-profile dies, but even heavy fabrics like denim can be die cut if you have a steel-rule die. If stretching and distortion become a problem while cutting, iron on a stabilizer to the reverse side of the fabric to firm it up.
8. Felt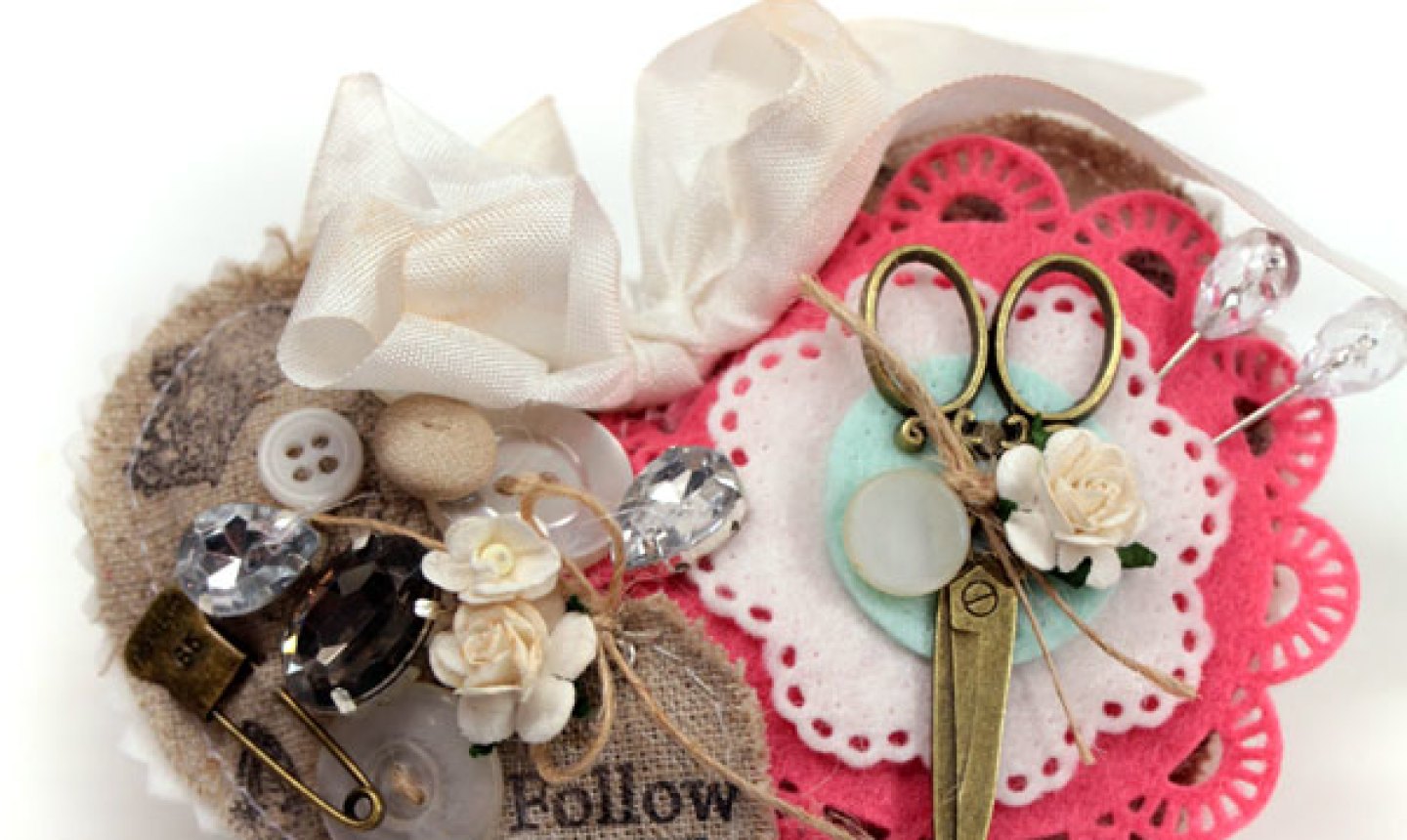 Felt is made by condensing and pressing fibers together, and that's great for die cutting because the material won't easily tear or unravel, and the matte surface and cozy appeal have a charm all their own. Felt cuts really easily in a manual die cutting machine, but if you're doing cuts that are intricate, make sure you don't pull the felt too firmly — it will break if tested.
More Materials
9. Vinyl
Vinyl is hugely popular with digital die cutting machines, but it's sometimes overlooked on manual ones. Vinyl die cuts can be used in home decor projects, and they make great stickers because they usually come with an adhesive backing.
10. Cork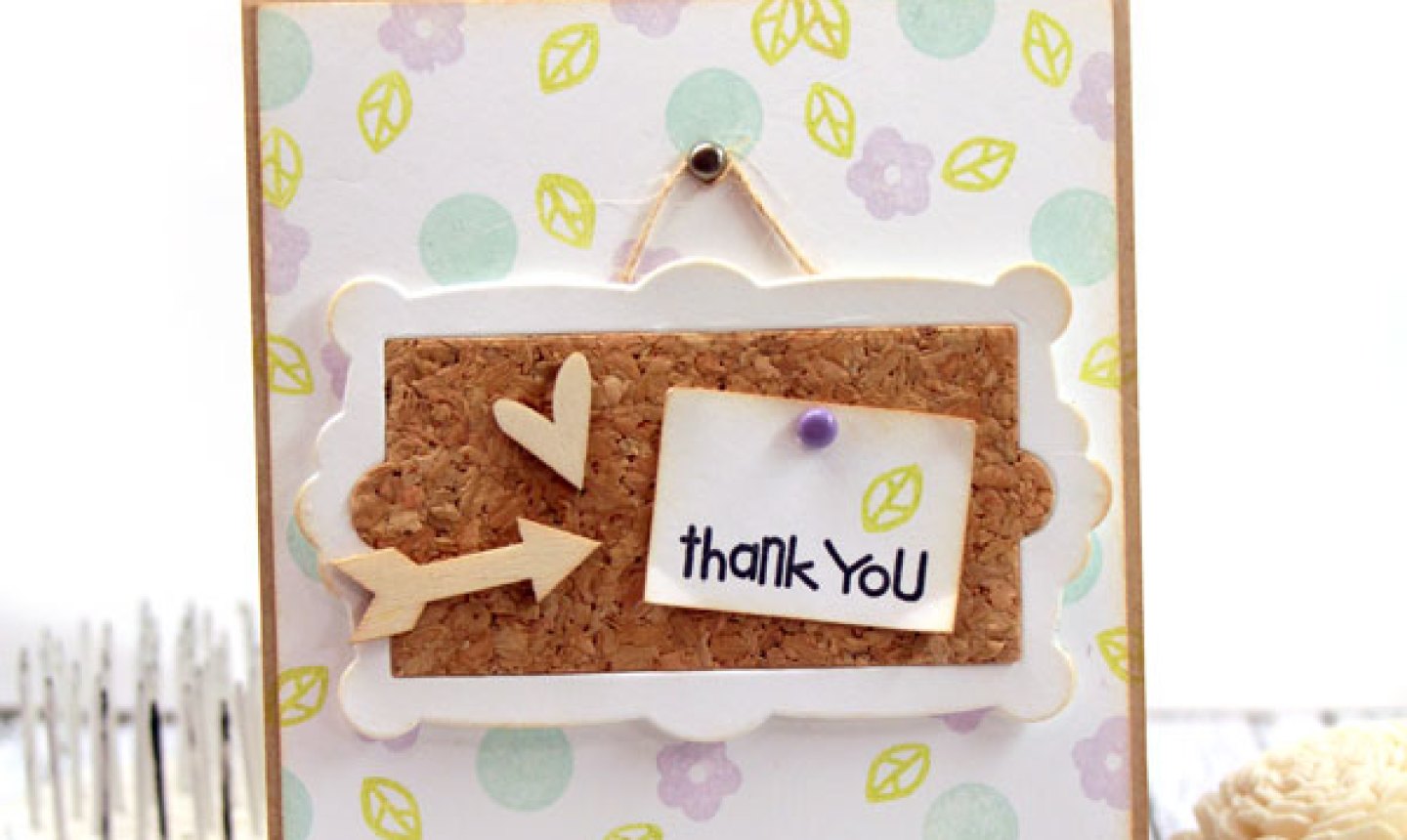 With its instant texture that's so easy to cut, why wouldn't you use cork in your die cutting projects? Check your local craft store for sheets of cork — sometimes it's even available with adhesive backing that'll make your crafting that much easier.
11. Wood Veneer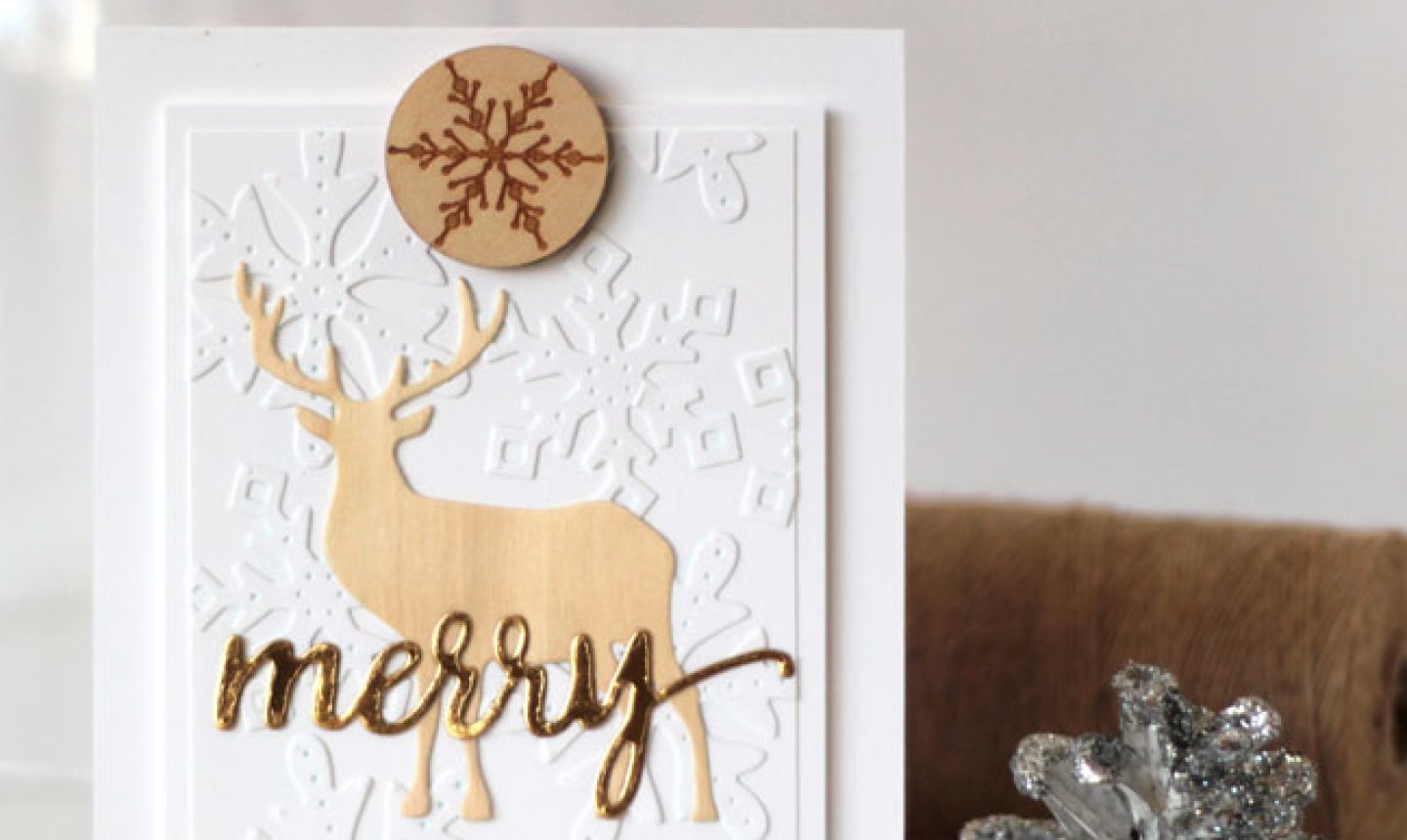 Wood veneer is a stunning paper alternative that adds a rustic, nature-y element to your projects. We can't get over how much we love the look!
12. Foam
Foam die cuts are great for children's crafts, but adults can also have some fun here too. Placing die-cut foam layers under paper die cuts is a great way to make your project literally pop off the page. You can even die cut your own stamps from foam, then adhere them to acrylic blocks before you ink and stamp the day away.