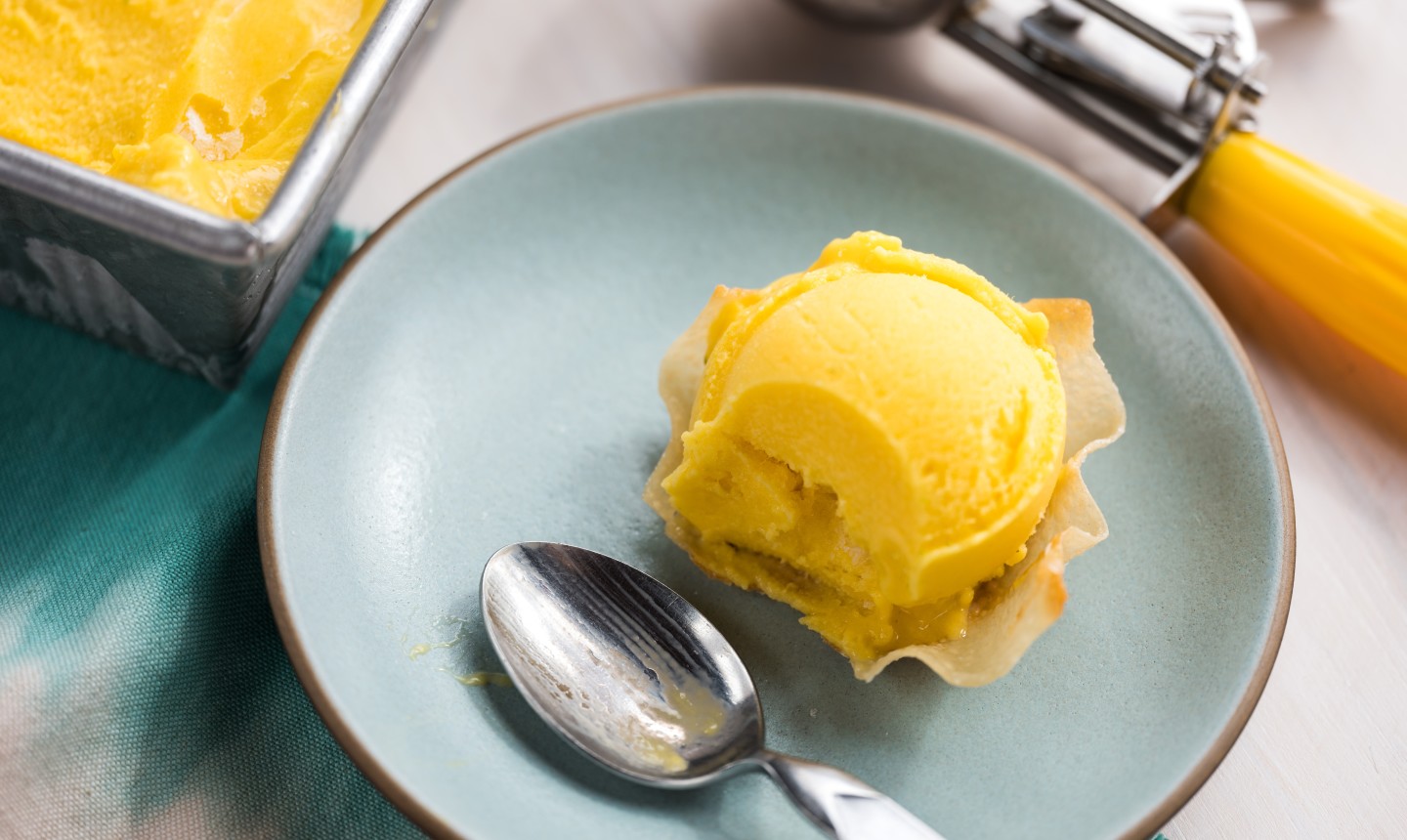 We call this a little mango magic: break out five simple ingredients and your food processor, and make your own frozen yogurt. (Yep, you don't even need an ice cream machine.) This treat's so easy the kids can do most of the work — just help them with the chopping and they'll be on their way.
Mango Lime Frozen Yogurt
Yield: makes 1 quart
Ingredients
4 cups frozen cubed mango
½ cup plain Greek yogurt
2 tablespoons fresh lime juice
1 teaspoon lime zest
2 tablespoons light honey or agave syrup, plus more to taste
Instructions
1. Add all ingredients to a food processor and purée for 5 to 6 minutes, scraping down the sides halfway through. Purée until completely smooth. Add more honey, if you like.
2. Scrape the froyo into a chilled 9″ x 4″ metal loaf pan. You can eat it right away or cover with plastic wrap and freeze until firm, about 2 hours.