Does your wardrobe include that one dress or pair of jeans which are so perfect you wish you could clone them? You can! Recreate your favorite garments by learning how to make a pattern from an existing piece of clothing!
This skill lets you recreate an adorable vintage blouse found in a thrift store or your perfectly fitting jeans that are near threadbare. I can sum up my motivation to learn these techniques in one word: pants. In the time it takes to fit a new pants pattern, you could make an exact copy of a well-fitting pair of pants and be ready to sew. You can also make the same style work in a different season just by changing the fabric or color.
Tracykieran recreated her knit dress in a tartan version
6 tips for turning you favorite garments into a pattern!
There are a few different methods for making your pattern. A simple knit top can be copied by tracing directly on wax paper. The "pin-through" technique works well for duplicating garments with multiple elements, such as a jacket or blouse. With jeans, I find that tracing the various pieces on silk organza works well. For whatever method you choose, here are a few tips to help you to make a pattern from a piece of clothing, and you don't have to take it apart to do it!
1. Start with a t-shirt.
Knit t-shirts can be copied by placing them flat on a work surface and tracing the seam lines. Knits are a bit forgiving in fit so they are great for becoming familiar with copying. You can use wax paper and a serrated tracing wheel to trace the edges of your t-shirt, then add seam allowances after you have the outline.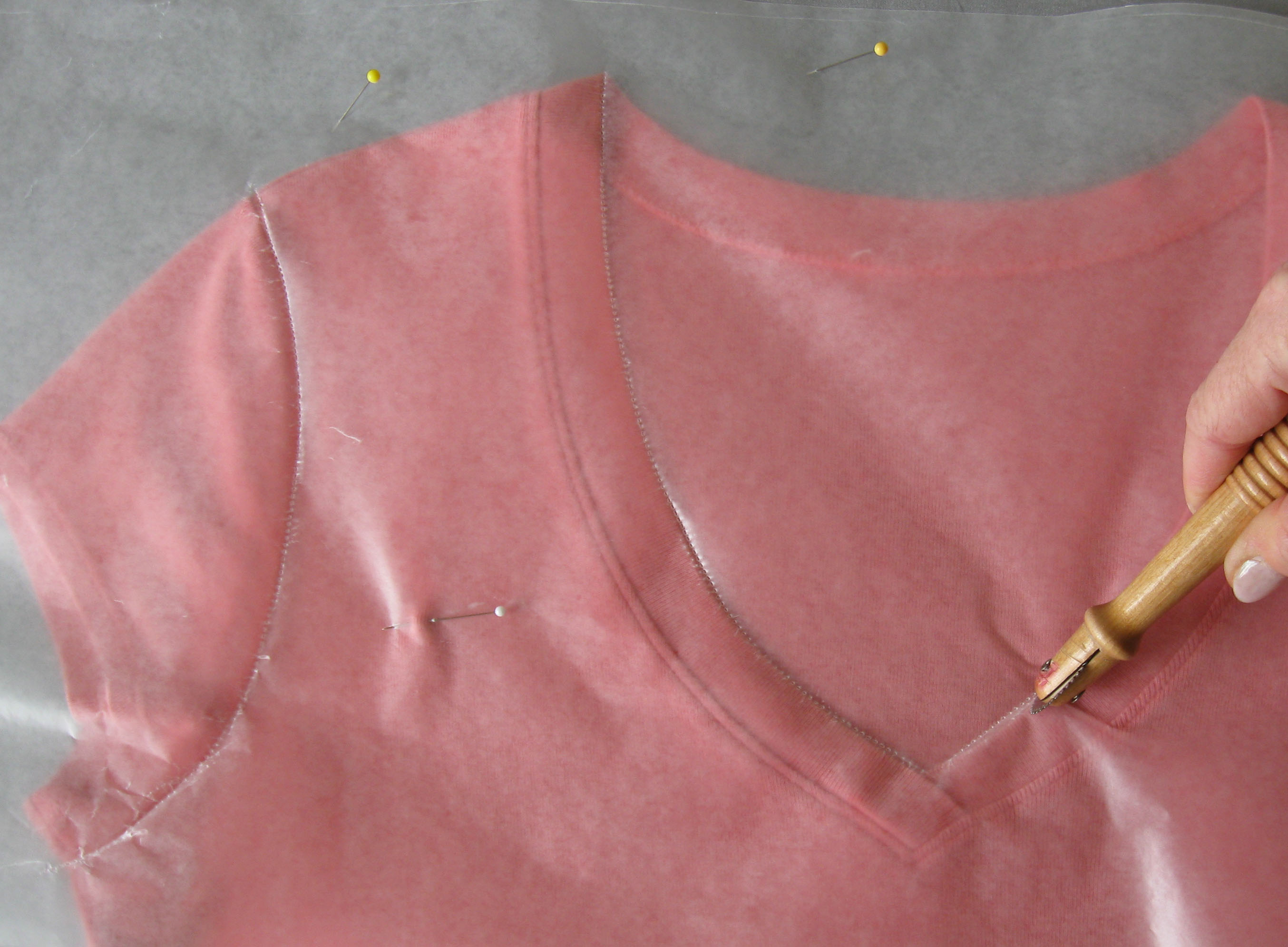 2. Choose a fabric similar in type to the original garment.
The original maker of the garment matched fabric weight and type with the design, so for the best result you should also. Stretch denim results in a different fit than regular denim, so if your original garment has stretch, then the copy should as well.  Both the original blue and the copy in black are stretch denims, which let me maintain the close fitting style.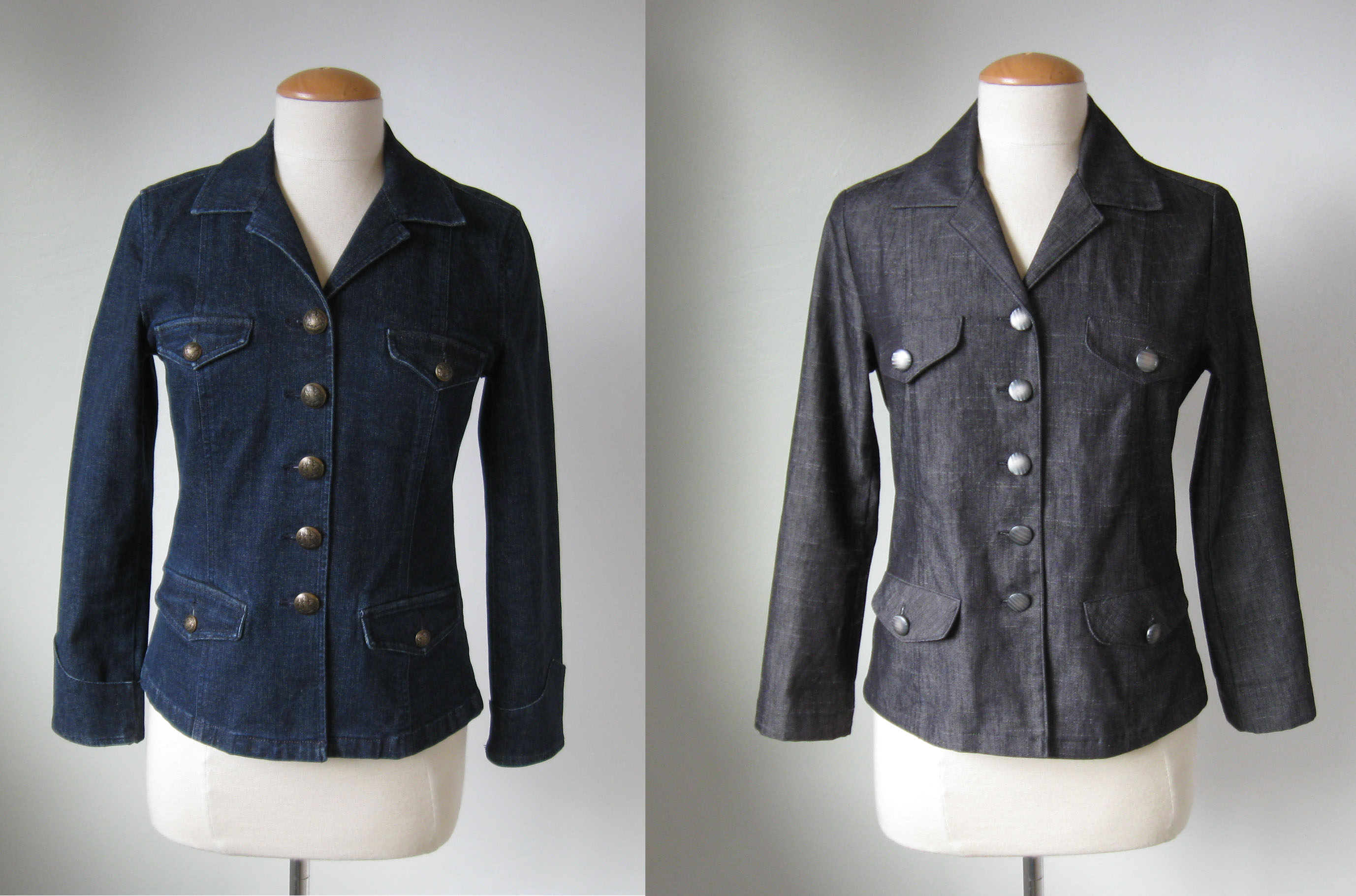 Photo via SunnyGal Studio
3. Add lots of markings.
As you are making your pattern pieces, add the same type of markings you find on commercial patterns. For example, note the places where seams intersect, the end points for the collar as well as the buttonhole and pocket placements. Label all your pieces, and make sure you add the grain lines.
4. Use a flexible ruler to duplicate curves.
After you trace the various pieces on a pair of pants, use the flexible ruler to recreate the curve of the seams exactly. Lay the ruler on your pattern to verify your tracing and make adjustments.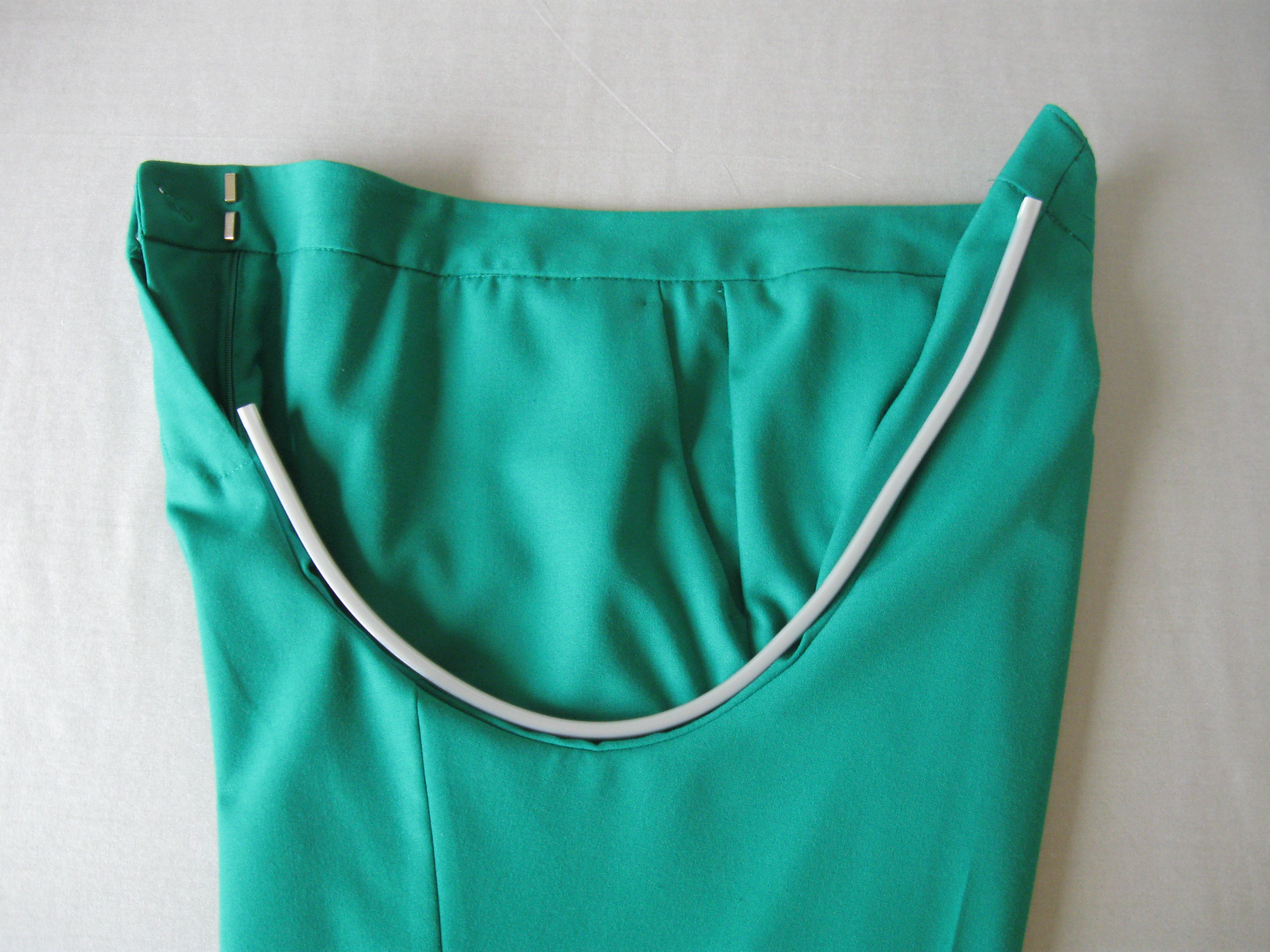 5. Divide your garment into two halves.
You don't need to trace an entire jacket or blouse, so run a thread line along the center back, creating pattern pieces you can use on the fold. It is a good idea to compare your finished pattern pieces to both sides of the garment to double check the dimensions, then make adjustments if any piece is slightly off.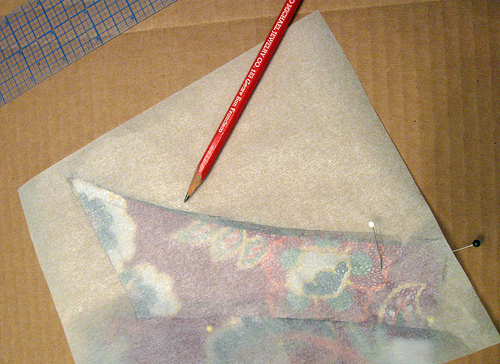 6. Adjust for fit after tracing.
First make all your pattern pieces, and then sew a muslin to test the accuracy of your pattern. If the garment you started with was not quite the right size, copy it, after which you can do the fitting adjustments on your muslin. Once you have the muslin fitting nicely, you can go back and make the adjustments for size on your pattern pieces.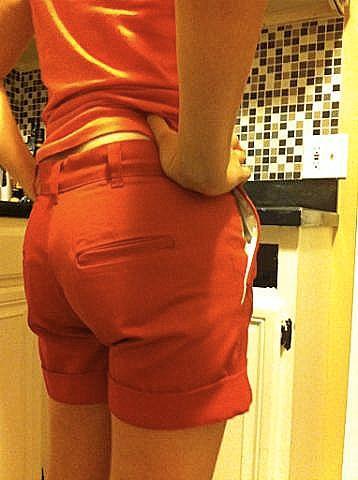 Thenchuff adjusted these red-orange shorts
Let's face it, a great fitting pair of jeans is the ultimate in shopping satisfaction, only to be surpassed if you sew them yourself! With these pattern making tips, you can recreate your favorite pair time and time again!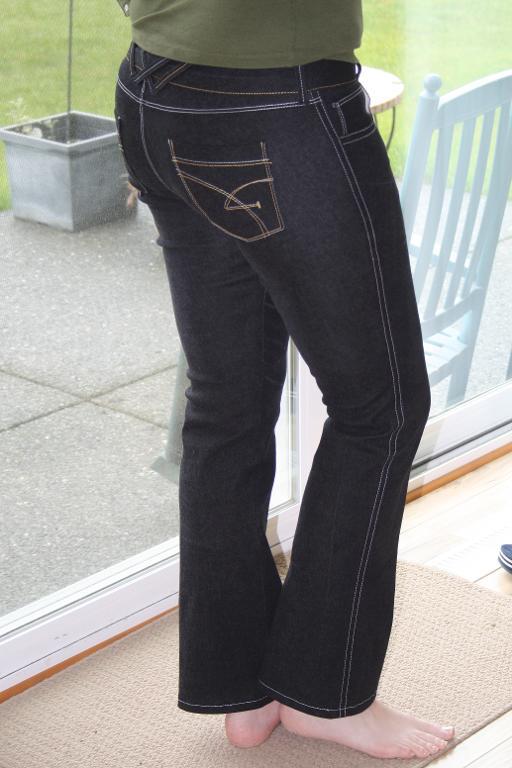 Handmade designer jeans veronicacklock
Have you every made a pattern from an existing garment? Did it look and fit like the original?