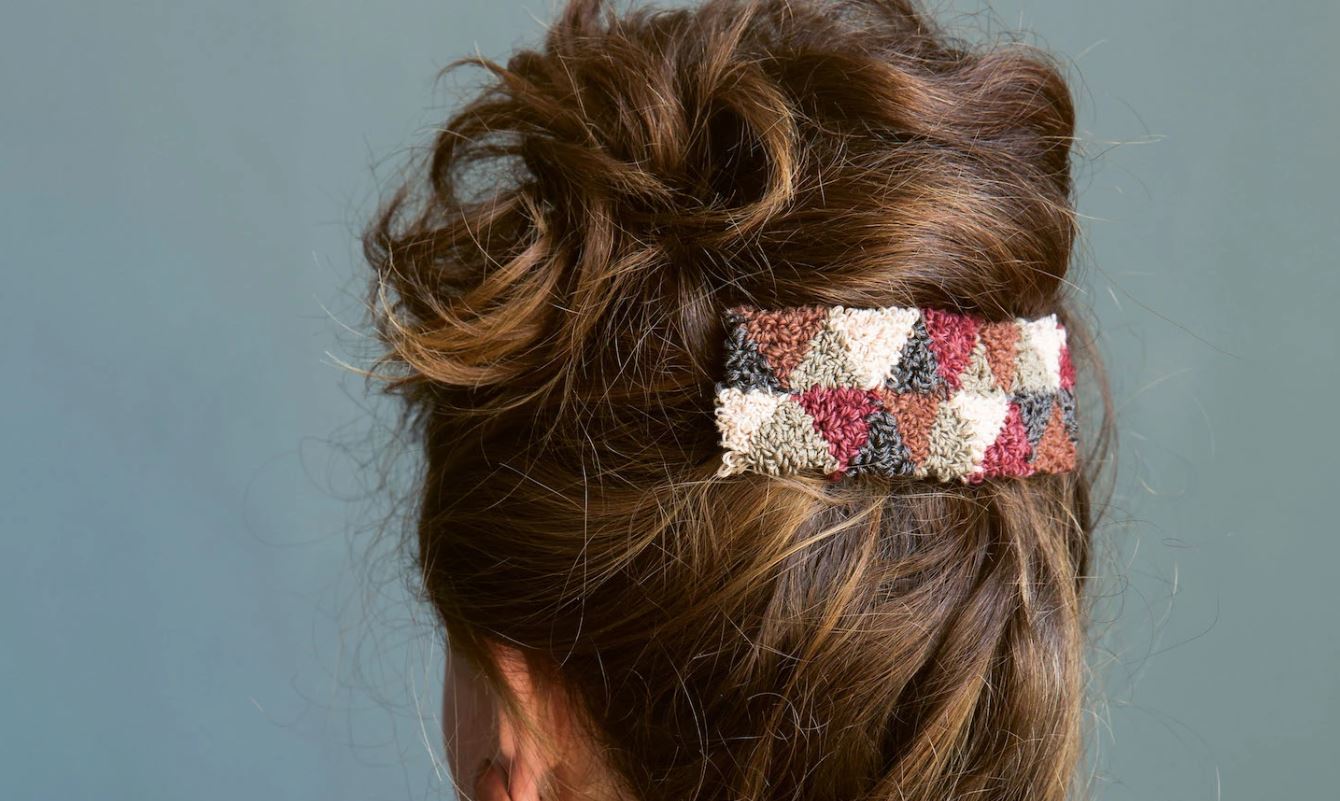 We can't get enough of this design by Arounna Khounnoraj — it's cute, trendy and easy to knock out in a weekend. Plus, it's a great way to use all those yarn scraps you have lying around. Let's get punching!
Punch Needle Barrette
Level: Intermediate
Tools and Materials
Piece of linen stretched over an embroidery hoop
Download the barrette templates, sized to about ½ inch larger than the blank metal hair clips you will be using
Carbon paper
Light source
Soft lead pencil
Large size Ultra-Punch Needle tool
4-5 skeins embroidery floss or 4-ply/fingering weight for each brooch. Or substitute another yarn suitable for use with your tool in 4 or 5 different colors (for other sizes of punch needle, use the appropriate weight yarn)
Scissors
Hot glue gun or Goop adhesive
Sewing needle and matching thread
Craft felt for backing
Blank metal hair clip or barrette, 9-10 centimeters wide
Bulldog clip or clothes peg
Instructions
Download the PDF instructions and check out our class, Punch Needle Basics, if you need a little extra help.
---
Excerpted with permission from <a href="https://www.amazon.com/Punch-Needle-Master-Needling-Accessories/dp/1787132781" target="_blank"Punch Needle: Master the Art of Punch Needling Accessories for You and Your Home by Arounna Khounnoraj, published by Quadrille May 2019, RRP $19.99 Paperback.