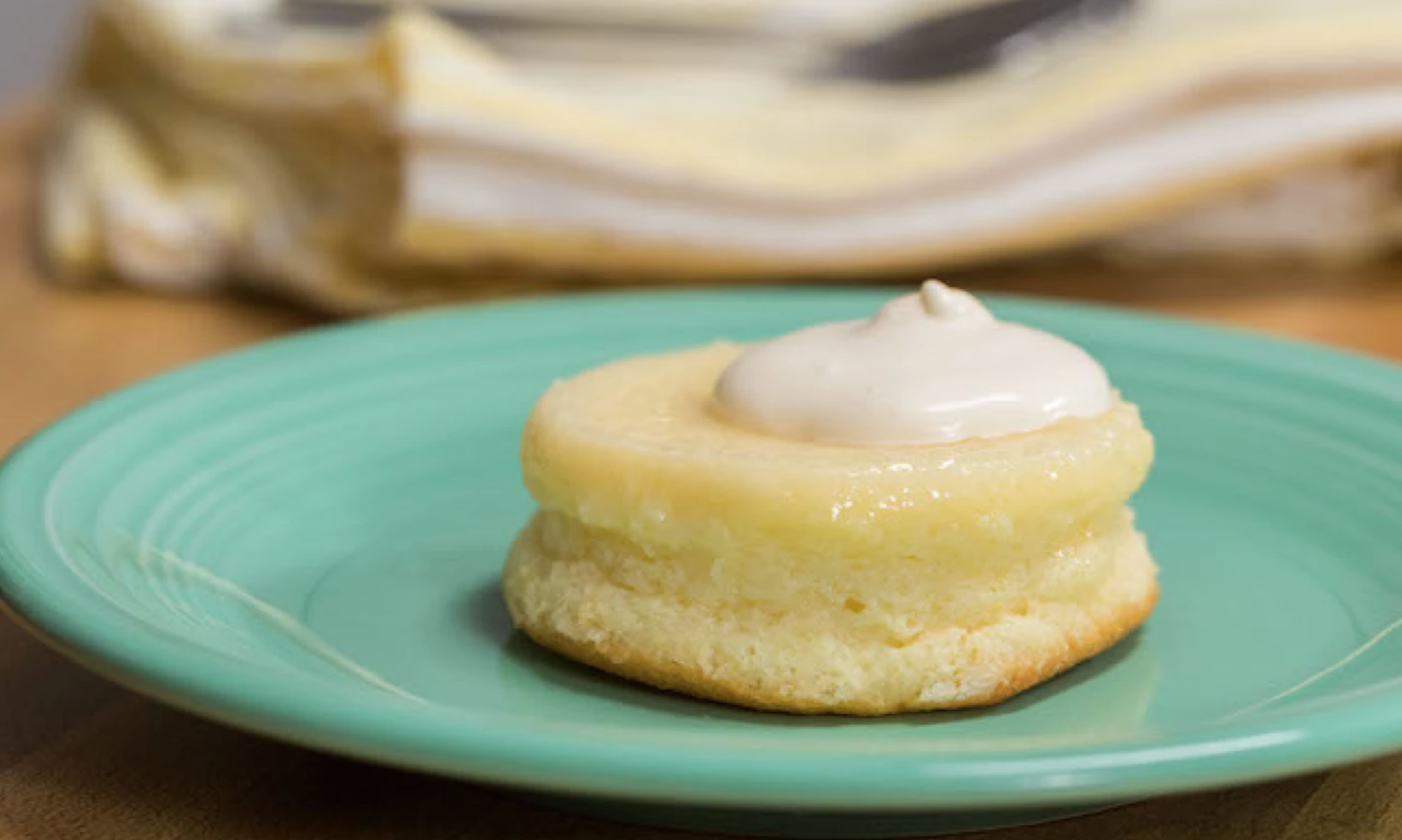 Dessert is all about texture, and these lemon pudding cakes certainly deliver. They start with a fluffy, moist cake layer and finish with a smooth, creamy curd — and they definitely don't skimp on lemony flavor. Whip 'em up for brunch — perhaps on Mother's Day or Easter — to give your guests the perfect final bite.
Mini Lemon Pudding Cakes
Yield: 8 servings
Ingredients
Softened butter, for ramekins
½ cup plus 1 teaspoon sugar, divided, plus more for ramekins
¼ cup Bob's Red Mill organic all-purpose baking flour or ¼ cup Bob's Red Mill gluten free 1-to-1 baking flour
Pinch salt
1 tablespoon lemon zest
3 eggs, separated
1 cup whole milk
¼ cup fresh lemon juice
Whipped cream or crème fraiche, for serving (optional)
Instructions
1. Preheat the oven to 350º F. Butter and sugar eight 4-oz ramekins. Spread a kitchen towel along the bottom of a straight-sided roasting pan or baking dish that's large enough to hold all of the ramekins.
2. In a small bowl, combine ½ cup of the sugar, flour, salt and lemon zest. Use your fingers to rub lemon zest into the mixture to distribute it evenly.
3. In a large bowl, whisk together the egg yolks, milk and lemon juice.
4. Using hand beaters or a stand mixer, beat the egg whites and remaining teaspoon of sugar until they hold medium peaks. Take care not to overbeat, or the whites could turn grainy and be difficult to incorporate into the batter.
5. Whisk the flour mixture into the egg yolk mixture. Fold in one-third of the egg whites. Gently fold in the remaining egg whites in batches until evenly incorporated.
6. Divide the batter evenly among the prepared ramekins, then arrange them in the prepared pan. Pour in enough hot water to come about halfway up the sides of the ramekins (a tea kettle works great for this). Carefully slide the pan into the oven. Bake until the cakes are golden in spots on the top and spring back when gently pressed, about 40 minutes.
7. Transfer the ramekins to a rack and let cool for at least 40 minutes. The cakes can be served slightly warm, at room temperature or chilled.
To serve, slide a thin knife or offset spatula around the cakes and invert them onto serving plates. Serve with a dollop of whipped cream or crème fraiche. The pudding cakes can be refrigerated in the ramekins for up to three days.