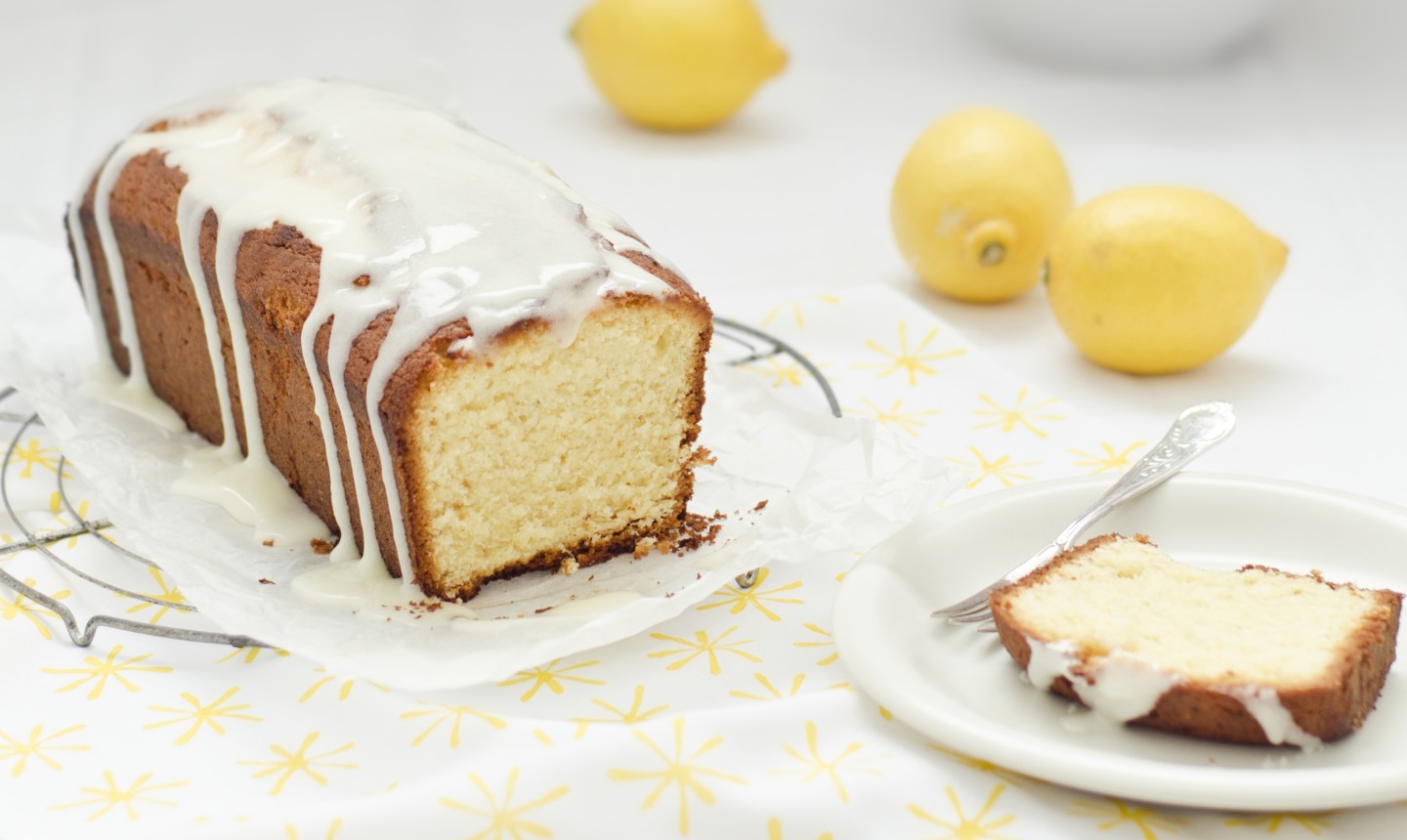 Westend61/Getty Images/Westend61

Delicious and easy? You read that right. This zesty lemon loaf is bright, flavorful and can be made in one bowl with no special mixing equipment. It's almost too good to be true. Almost.
Lemon Loaf Cake
Yields: 10-12 slices
Ingredients
For the Cake
1 cup sugar
1 tablespoon lemon zest (1 lemon)
2 large eggs
1/4 cup vegetable oil
½ teaspoon vanilla extract
½ cup buttermilk
½ cup lemon juice (2 lemons)
2½ cups all-purpose flour
2 teaspoons baking powder
½ teaspoon salt
For the Glaze
1 cup powdered sugar
1 to 2 tablespoons lemon juice
Pro Tip: We used two lemons to get enough juice for this recipe, but you may need a third if your lemons are on the smaller or less juicy side. Use a microplane to zest the lemons before juicing them — they're easier to handle that way.
Instructions
1. Prep
Preheat your oven to 350 F and line a 9″ x 5″ loaf pan with parchment paper.
Pro Tip: Cut a strip of parchment paper that's long enough to cover the bottom of the pan and come up the sides. The overhang allows you to simply lift the cake out of the pan after it's cooled, saving time and guaranteeing the loaf comes out in one piece.
2. Whisk It Up
In a large bowl, whisk together sugar, lemon zest, eggs, oil and vanilla extract until well-combined.
Whisk in buttermilk and lemon juice. Add in flour, baking powder and salt. Whisk until batter is uniform and no streaks of dry ingredients remain. Pour into prepared pan.
3. Let It Bake
Bake for 45-50 minutes, until a toothpick inserted into the loaf comes out clean (or with only a few moist crumbs attached).
Let the cake to cool in the pan for at least 15 minutes. Then, use the parchment paper to lift out the cake and transfer it to a wire rack to cool completely.
4. Get Glazin'
Once the cake is cool, make the glaze. Combine powdered sugar and 1 tablespoon lemon juice in a small bowl and whisk until smooth. Whisk in remaining lemon juice to thin the glaze if needed. Pour glaze on top of the cake and spread it into an even layer.
Pro Tip: This is a thicker glaze that pools on top of the loaf, but you can also thin it with a few extra teaspoons of lemon juice.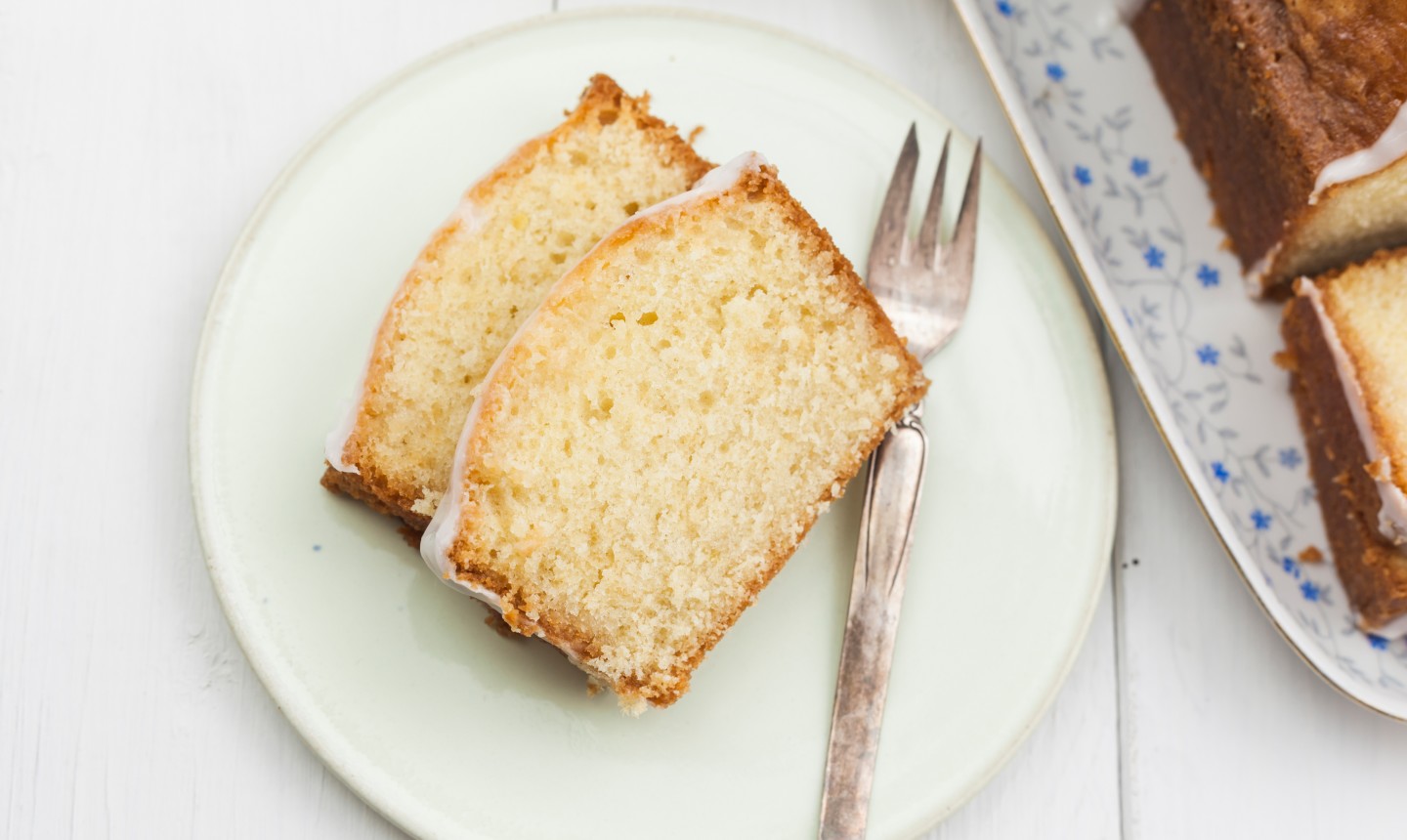 . Redphotographer/Getty Images/iStockphoto

Give the glaze some time to firm up, then slice and serve! If you want to dress it up for a dinner party, pair it with whipped cream and berries.