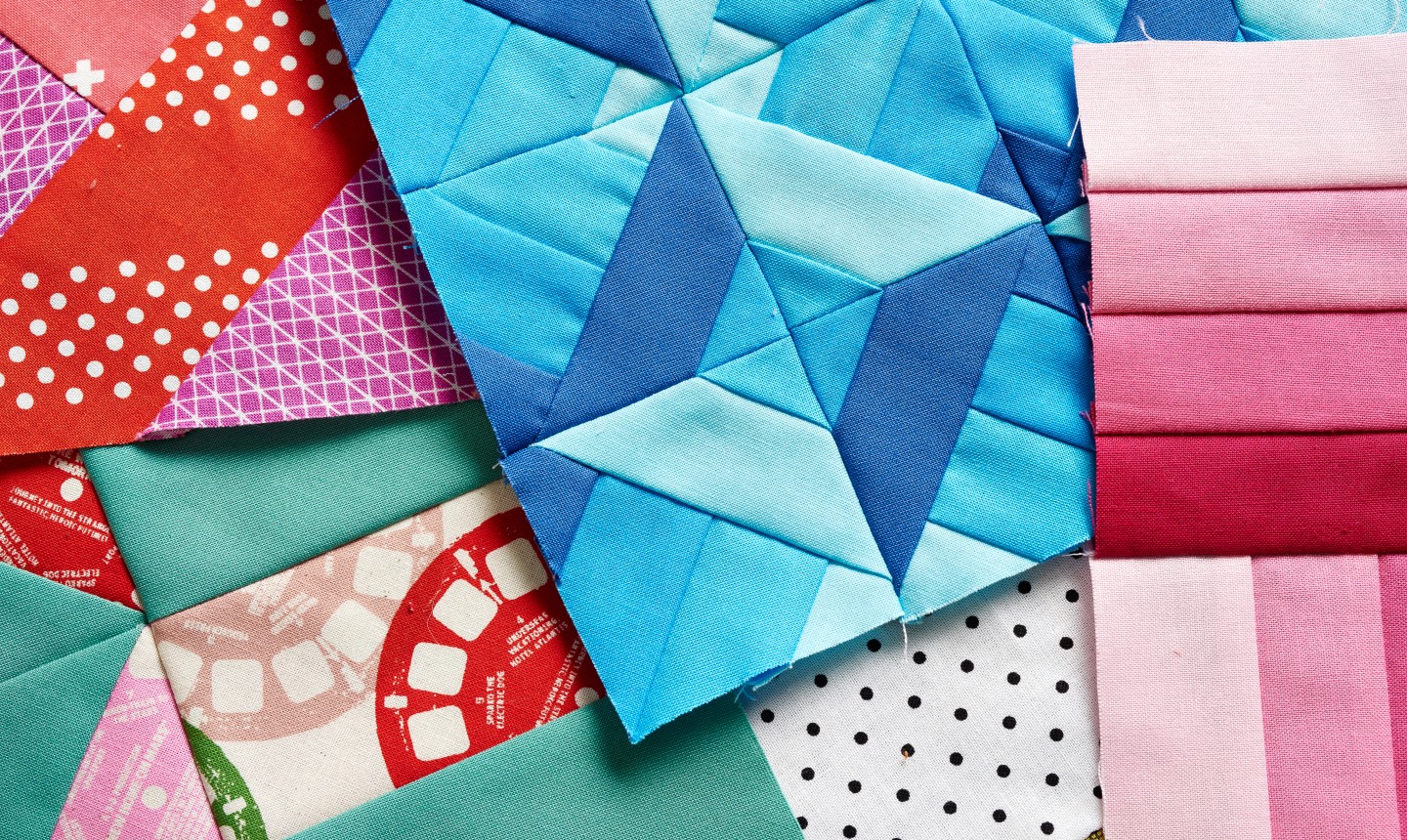 We love a good layer cake, both the dessert and quilting variety. But in quilting, it's a fairly broad term — it isn't a specific design or method, rather it's any quilt that relies on 10″ x 10″ cuts of fabric for construction. You can easily find them in bundled precuts, so choose your fave and try your hand at these patterns and projects.
1. Disappearing Blocks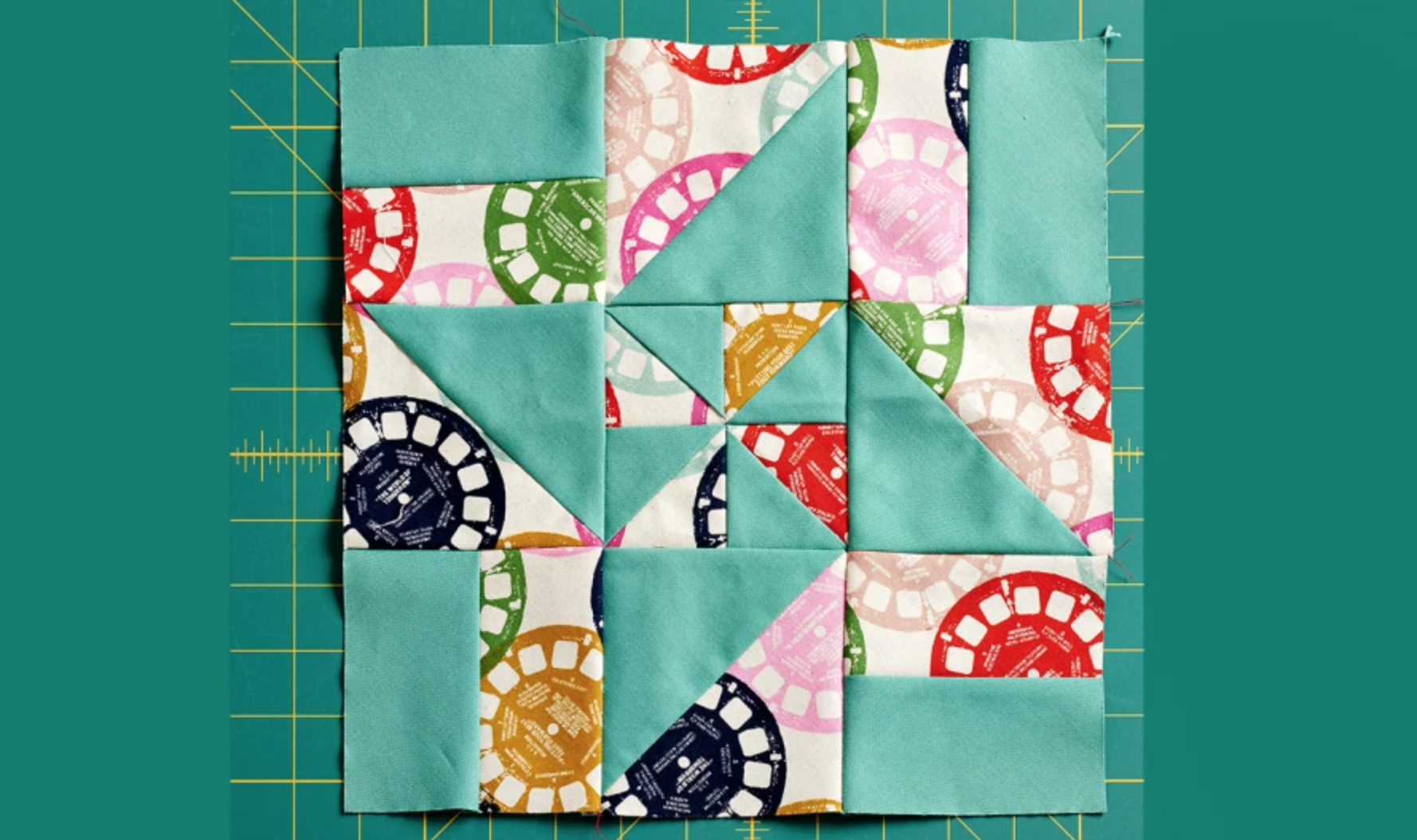 This construction hack might feel super weird when you first do it, but we swear it works time-saving miracles. Place two 10″ right sides together and sew along all four corners. Cut the fabric twice from corner to corner (to make an X across the square), press open the pieces and — voilà — you have four speedy half-square triangles to build these two blocks that you can use in a fun quilt design.
MAKE IT
2. Building Bricks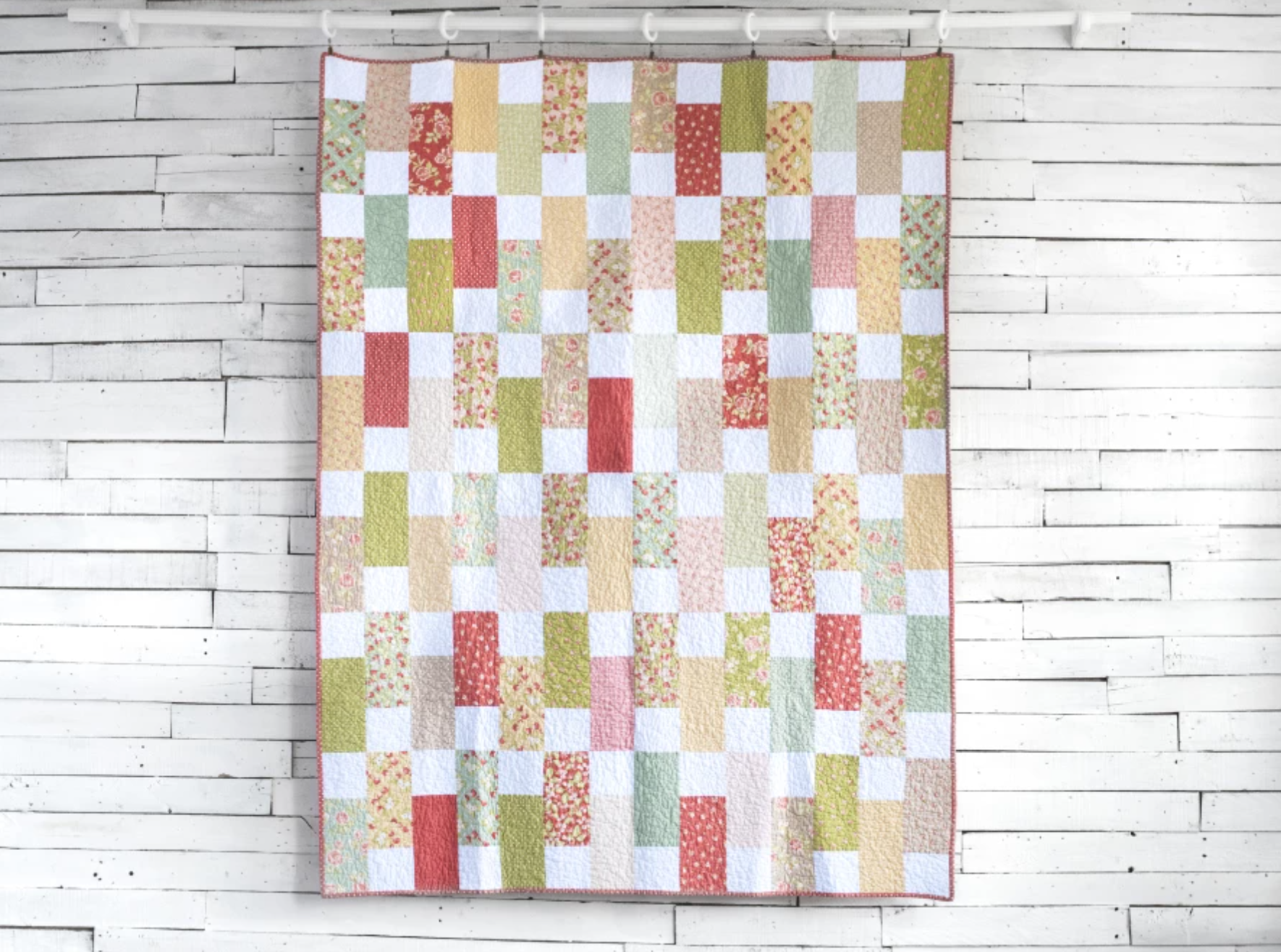 This brick quilt pattern combines 10″ squares with 5″ charm precuts, which you'll use as background fabric. Stitching them is simple: just cut the layer cakes in half and stitch the ends to the charms, forming a brick. Join them into rows and you'll see a cool, modern quilt start to emerge.
MAKE IT
3. A Piece of Cake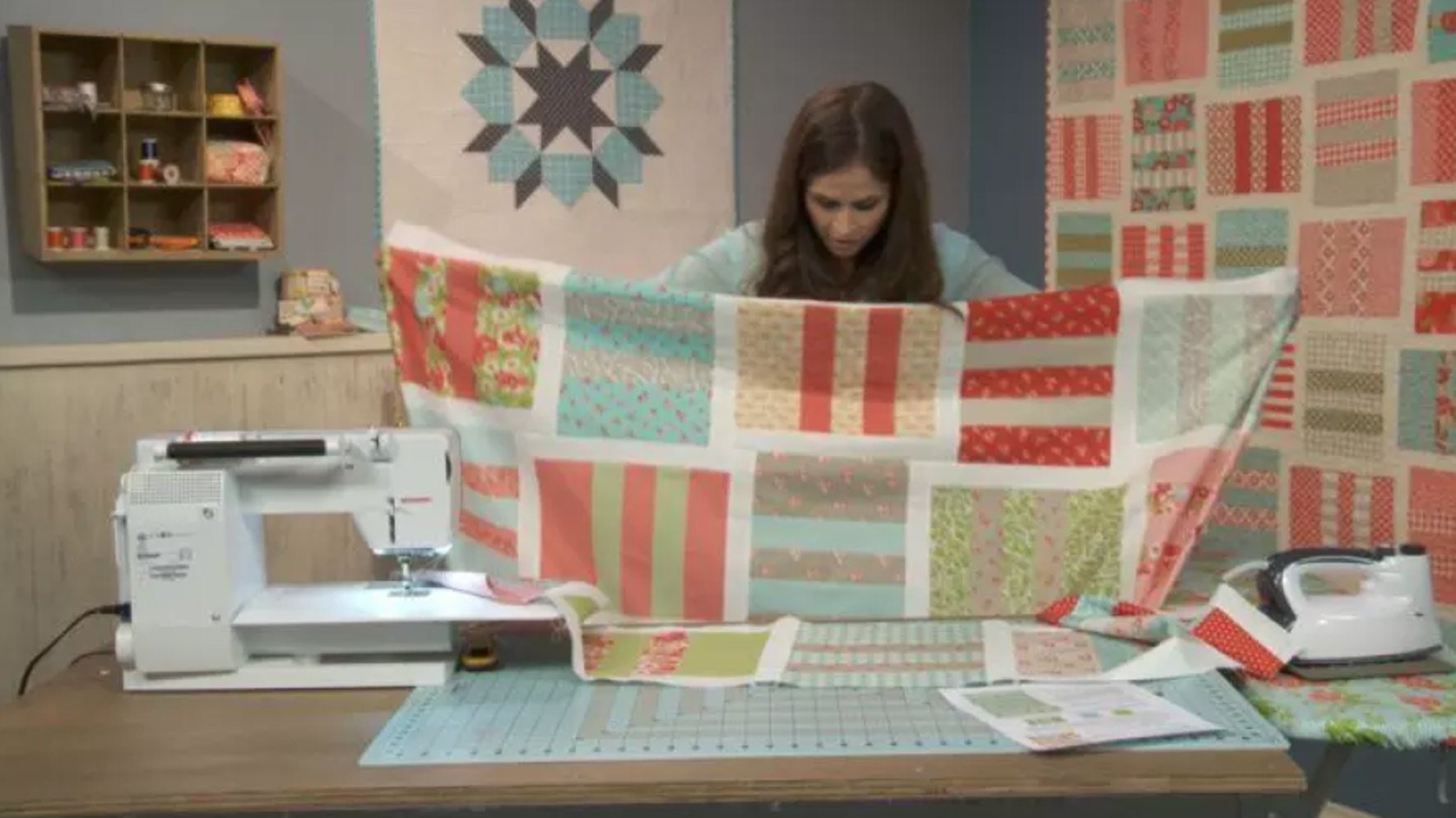 Yes, you can totally build a quilt exclusively using layer cakes. All you do is cut the squares into strips and piece them together to make a striped pattern. Bonus: this tutorial teaches you how to cut up to four 10″ squares at a time, all but guaranteeing your project will fly by.
MAKE IT
4. Swarming Success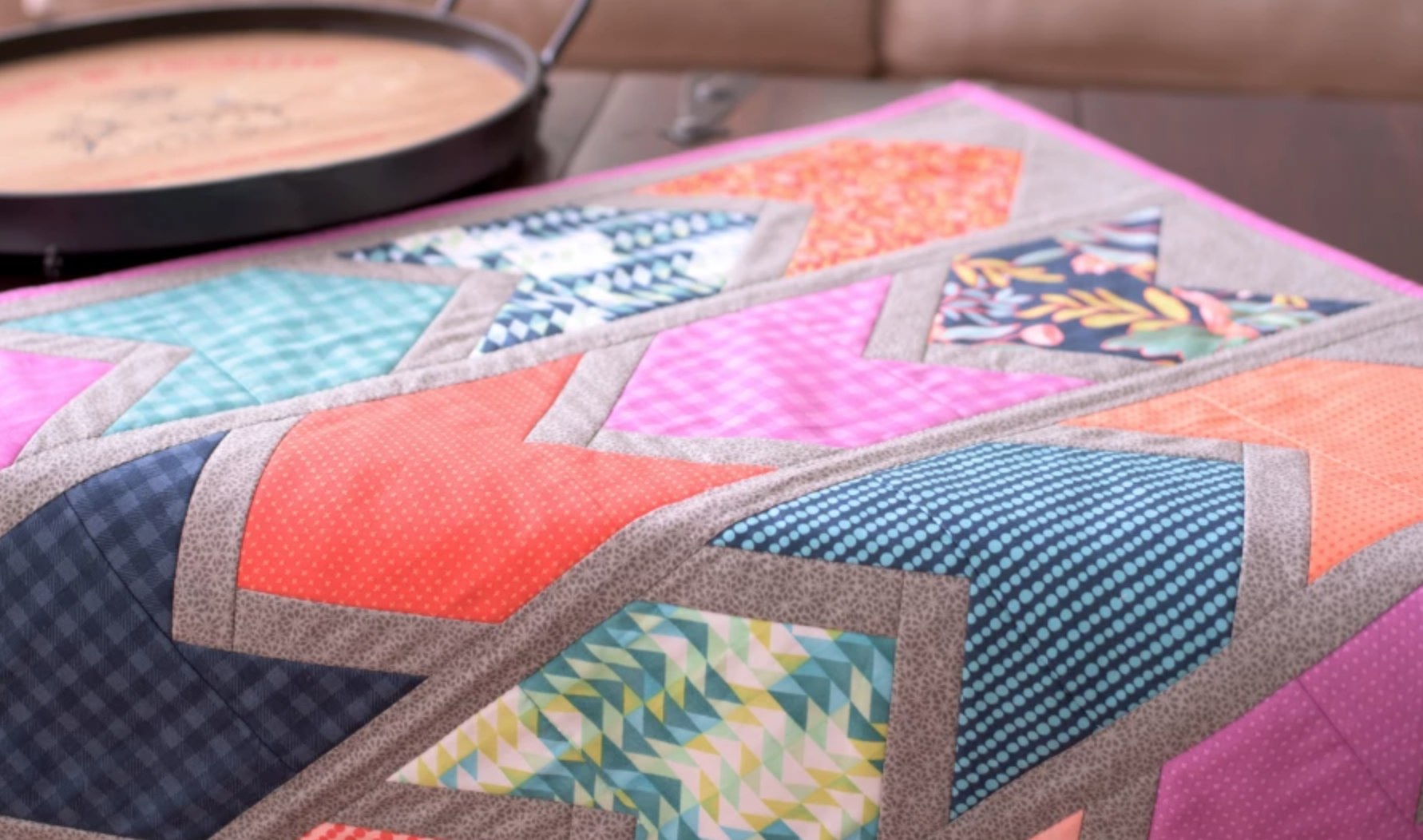 All the colorful arrows in this quilt are made by cutting layer cakes into rectangles and squares, and they come together with the insanely easy quilt-as-you-go method. If you're looking to bust your stash, this is the weekend project to tackle.
MAKE IT