Take your plant decor up a notch — literally. This hanging planter project turns really simple supplies (you only need 3 things!) into the coolest way to display your succulents, snake plants, and more. Follow along as Jo Gick shows you how it's done.
DIY Rope Plant Hanger
Level: Easy
What You Need
¼" cotton rope, cut into two 80" pieces
2" wooden ring
Yarn in various colors
4-6" pots
Small indoor plants
Instructions
1. Create the Top
Fold one length of rope in half. Pass the folded portion through your wooden ring, then pass the ends through the loop of rope, tugging to secure the rope onto the ring. Congratulations, you just made a lark's head knot!
Repeat with your second rope on the same ring, so you end up with two lark's head knots on the ring and four equal ropes hanging down.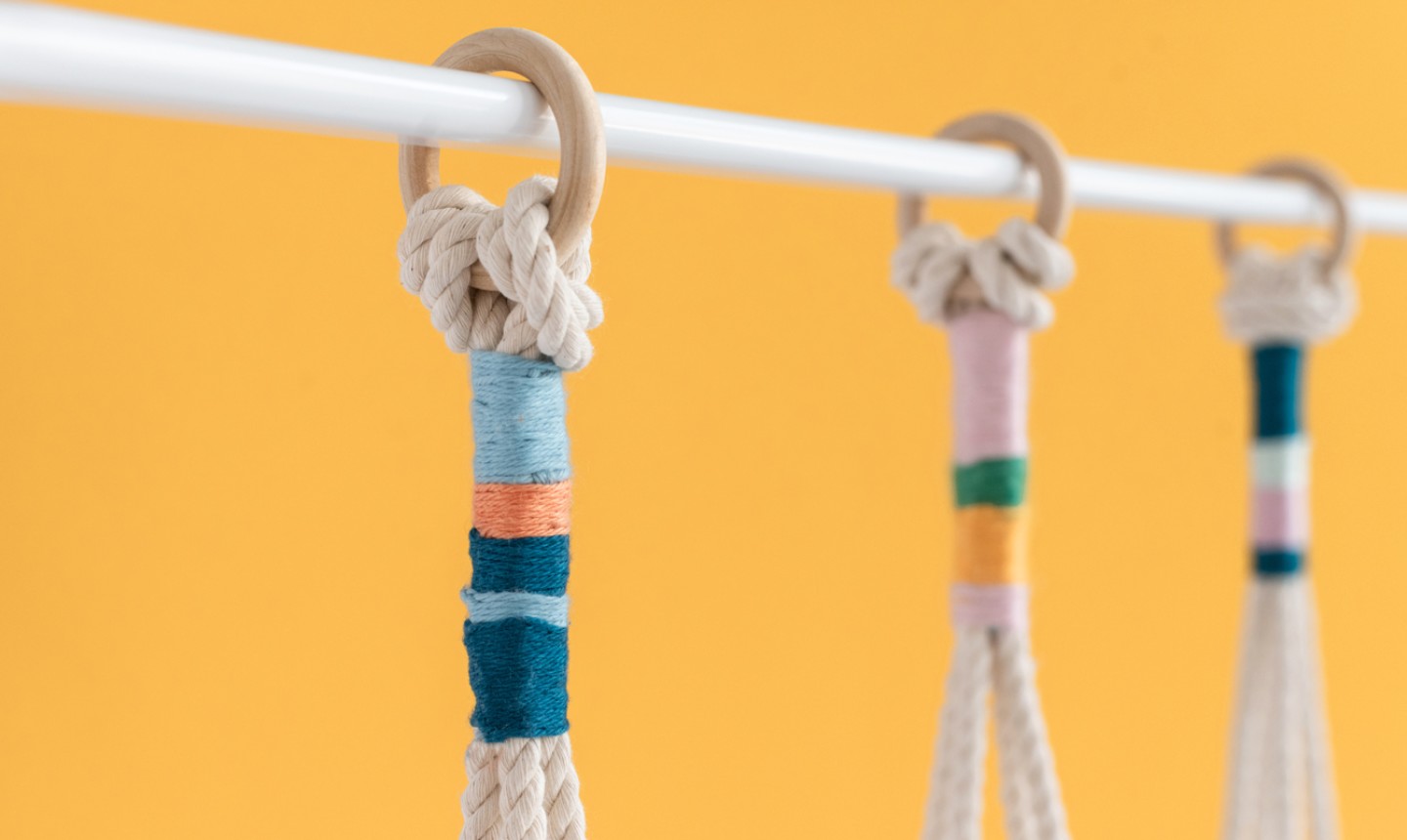 Choose your first color of yarn and tie the end tightly onto one of the ropes, tucking the tail inside so you can't see it. Then, simply wrap the colored yarn around all four ropes, tying it off once you've reached your desired amount. Continue wrapping with other colors, varying the amounts so some stripes are thicker than others. (We wrapped about 5″ worth of rope.)
Pro Tip: This project is a great use for all your yarn scraps. Have fun with color and don't overthink it!
2. Make the Bottom
Leave about 24 to 30" of open rope, then wrap more colored yarn to create the base of your planter. You should wrap about 4″ of rope, in various colors. (Before wrapping the bottom, bunch the 4 ropes in your hand and try placing your pot to see if you've left the right amount of space. Bigger pots and bigger plants may need more open rope to contain them!)
3. Add the Pot and Final Details
Nestle your pot evenly between the 4 ropes so it balances properly.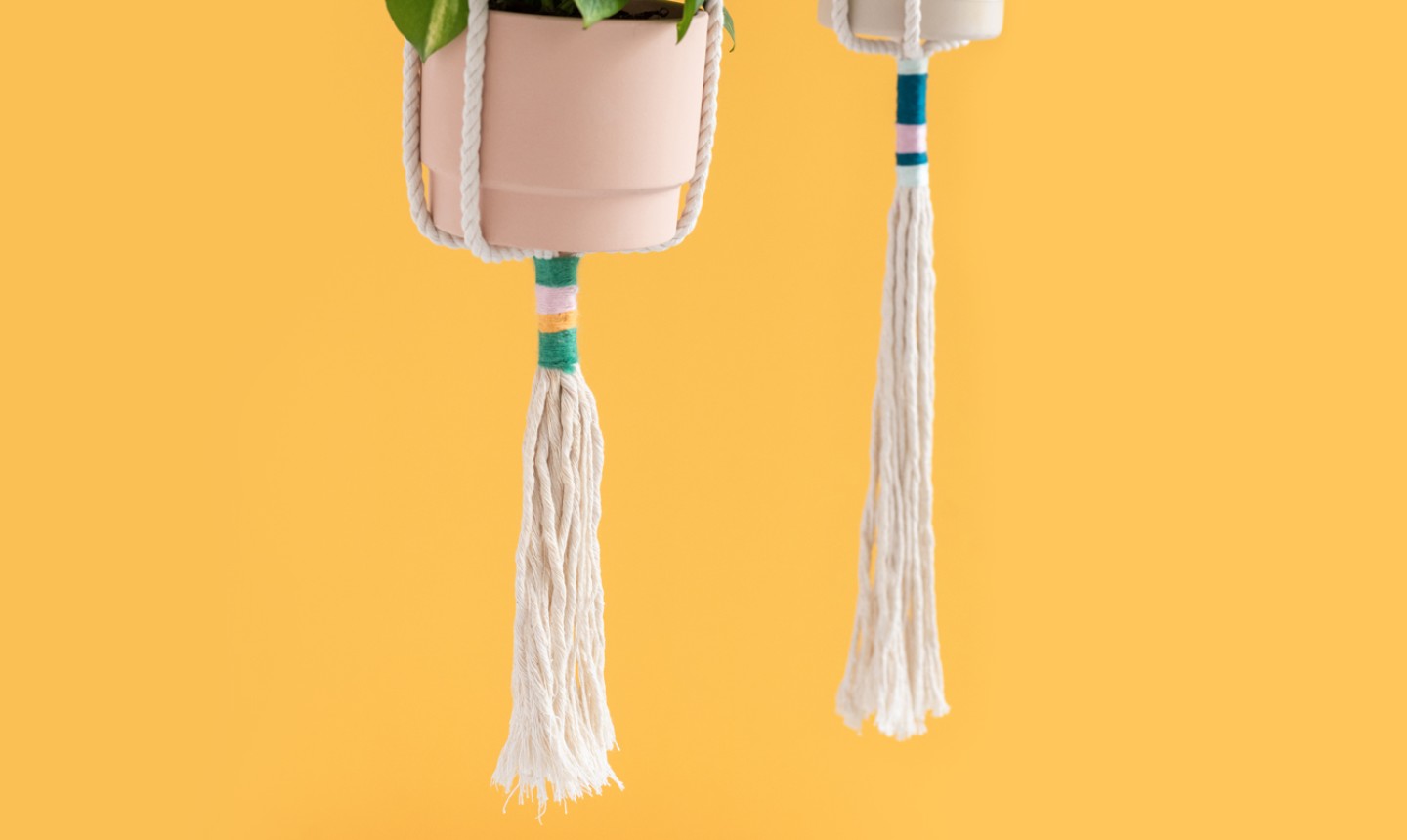 Slightly fray the rope at the bottom of your design to create a tassel. (The best way to do this is to wet the rope slightly and then combo it with a pet brush to separate it.)
Hang your plant from a hook and enjoy!