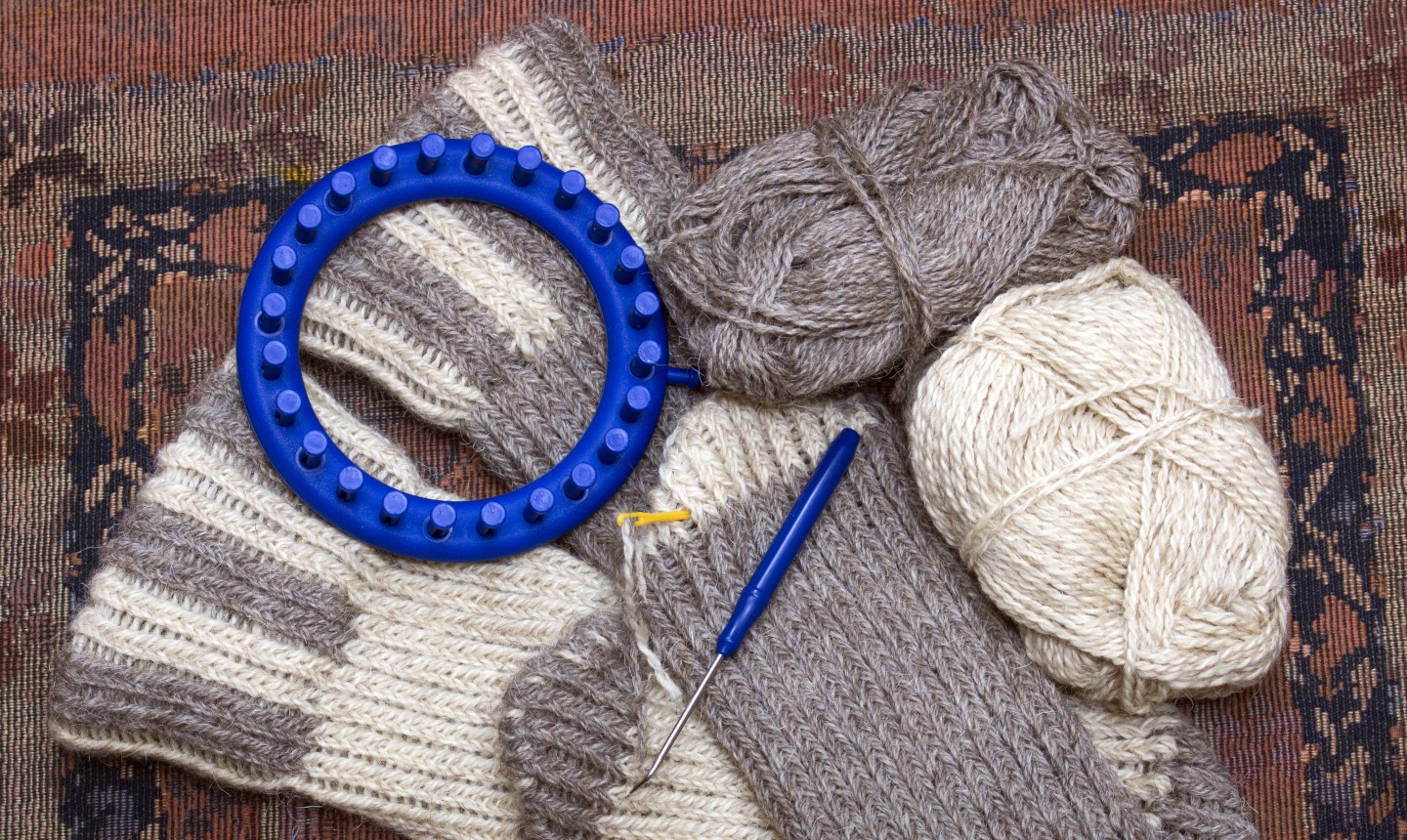 Looms aren't just for weaving — when you've got one, you can wield your yarn and make knitwear without having to pick up a single needle. It's a great alternative to traditional knitting, and a solid option for those who can't hold needles (like those with arthritis).
There are two different kinds of knitting looms: round and rectangular. Round looms are the most versatile, as you can use them to knit flat panels or in a circle. The technique allows the loom to hold all your stitches instead of needles — simply wrap your yarn around the pegs, then use the hook to pull the bottom loop of yarn over the top loop.
Of course, there are different sizes of round looms, too. Small ones are great for baby hats, socks, fingerless gloves and other narrow patterns. Larger looms are ideal for adult-sized hats , cowls and patterns with larger circumferences. If you're following a round loom knitting pattern, the pattern will usually specify how many pegs you need to complete the project.
Ready to give round looms a try? Try these beginner-friendly patterns to get started.
1. Bulky Striped Slouchy Hat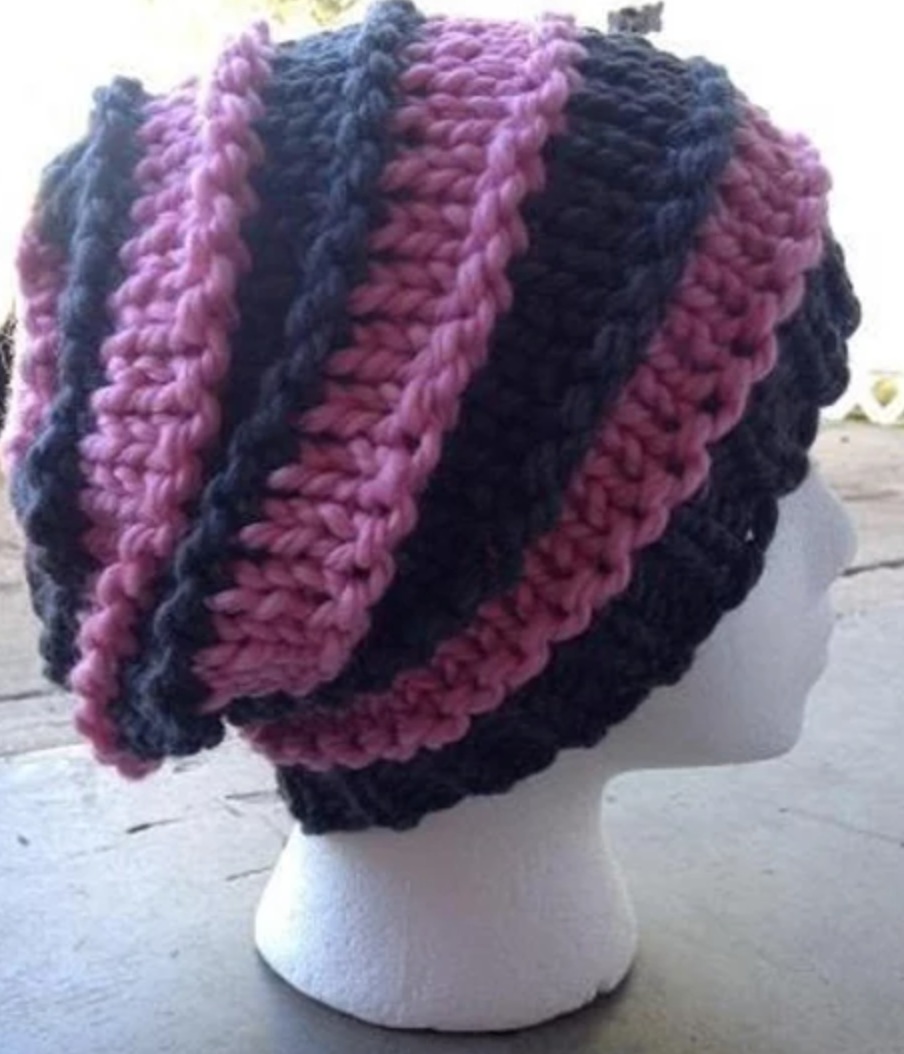 Bulky yarn and simple colorwork make this slouchy hat knit up fast. Use a 40-peg large loom and you can stitch the whole thing in a single afternoon.
GET THE PATTERN
2. Cozy Hooded Cowl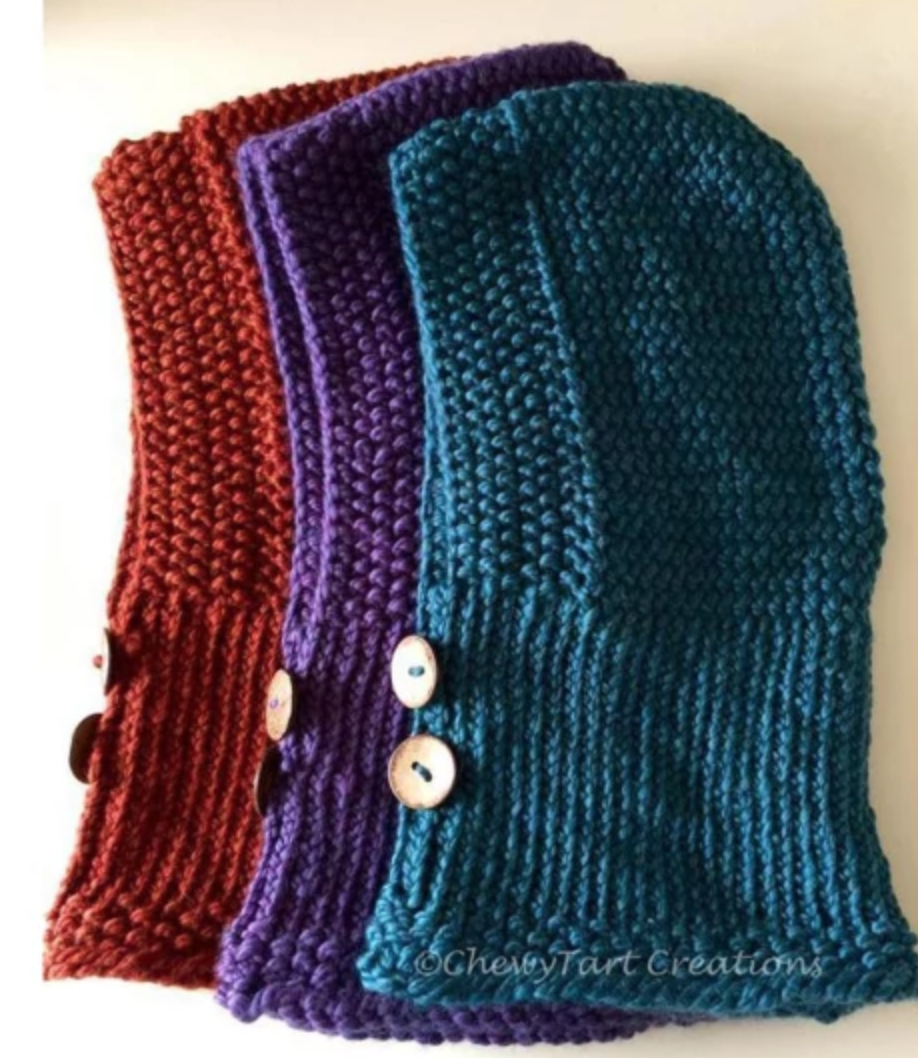 Super bulky yarn will keep you cozy all winter, especially in this hooded cowl design. Finish it off with a cute button and you'll have a unique accessory to wear on the chilliest of nights.
SHOP THE PATTERN
3. Cozy Bear Hooded Cowl
Make a matching hooded cowl for your kiddo, only cuter because this little guy has adorable animal ears. Rawr!
GET THE PATTERN