If you've ever browsed the needlecraft aisle of your local craft store, you've probably run across round knitting looms. Their bright colors make them easy to spot, especially when they're grouped together as a set.
Knitting looms are a great alternative to knitting — and they have far more advantages than I ever realized. After writing about knitting boards here on Bluprint, I learned that a lot of knitters who suffer from arthritis use looms when they can't physically hold knitting needles. The same advantage applies to round looms. Whether you just don't have needle skills yet or can't physically use needles, round looms are a great alternative.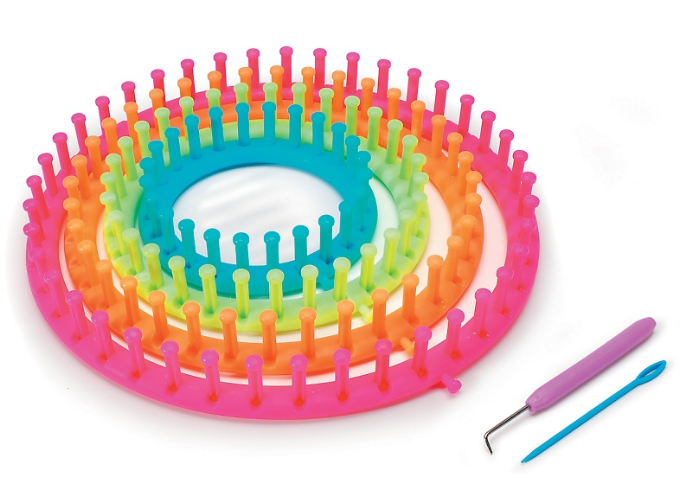 Photo via Darice
Round looms are a little more versatile than rectangular looms because you can knit in a circle or knit flat panels. The idea is simple: wrap yarn around the pegs, then use the hook to pull the bottom loop of yarn over the top loop. It's just like knitting, except that the loom is holding all the stitches for you instead of your needles.
These round looms from Darice come in four sizes so that you can knit different sizes of tubes. Smaller looms are great for baby hats, socks, fingerless gloves, and other narrow patterns. Larger looms are perfect for adult-sized hats, cowls, and patterns that require a larger circumference. If you're following a round loom knitting pattern, the pattern will usually specify how many pegs your loom should have to complete the project.
Round loom knitting patterns
Want some guidance when experimenting with your round loom? Try these patterns.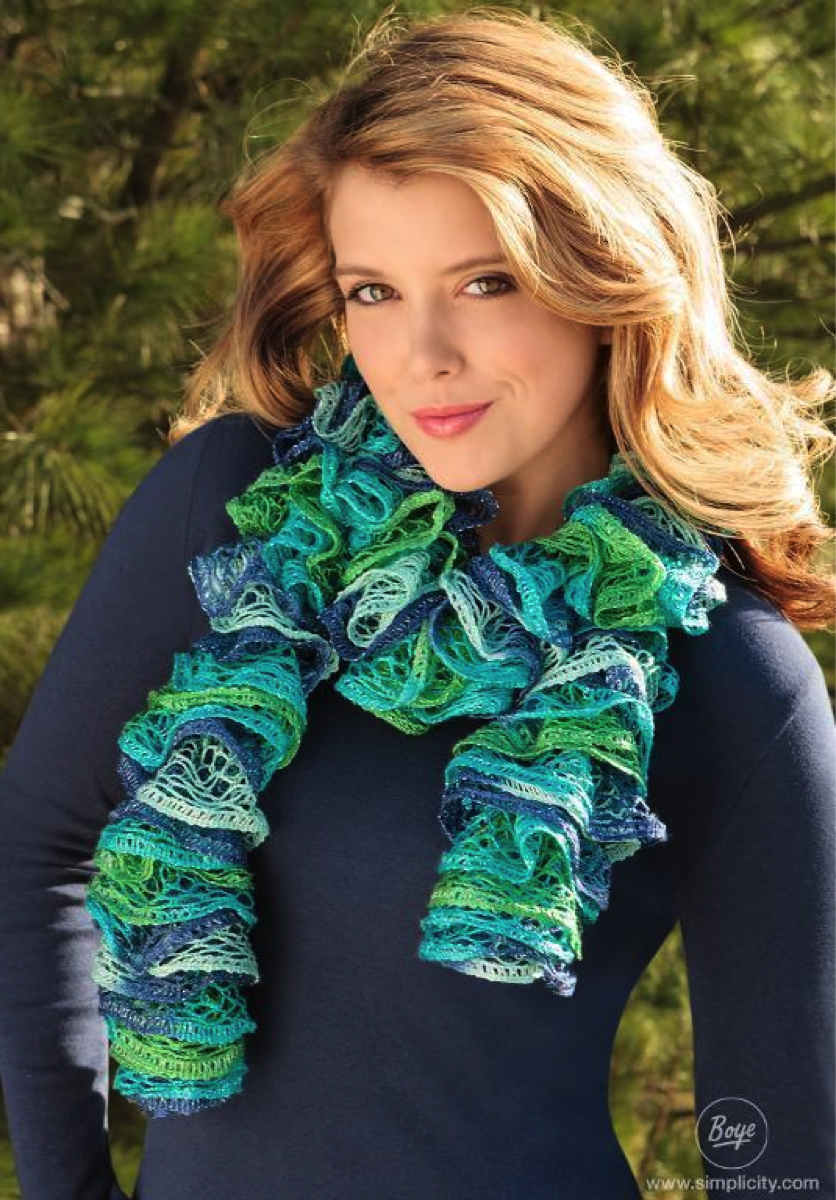 Photo via Simplicity
Loom Knit Ruffle Scarf
Learn how to make a pretty scarf on a Boye® round loom, or get super ambitious and try the long loom or 8-peg jumbo spool knitter versions, too. I like this scarf because you can make it one solid color or go nuts and incorporate as many colors as you'd like. Get the pattern.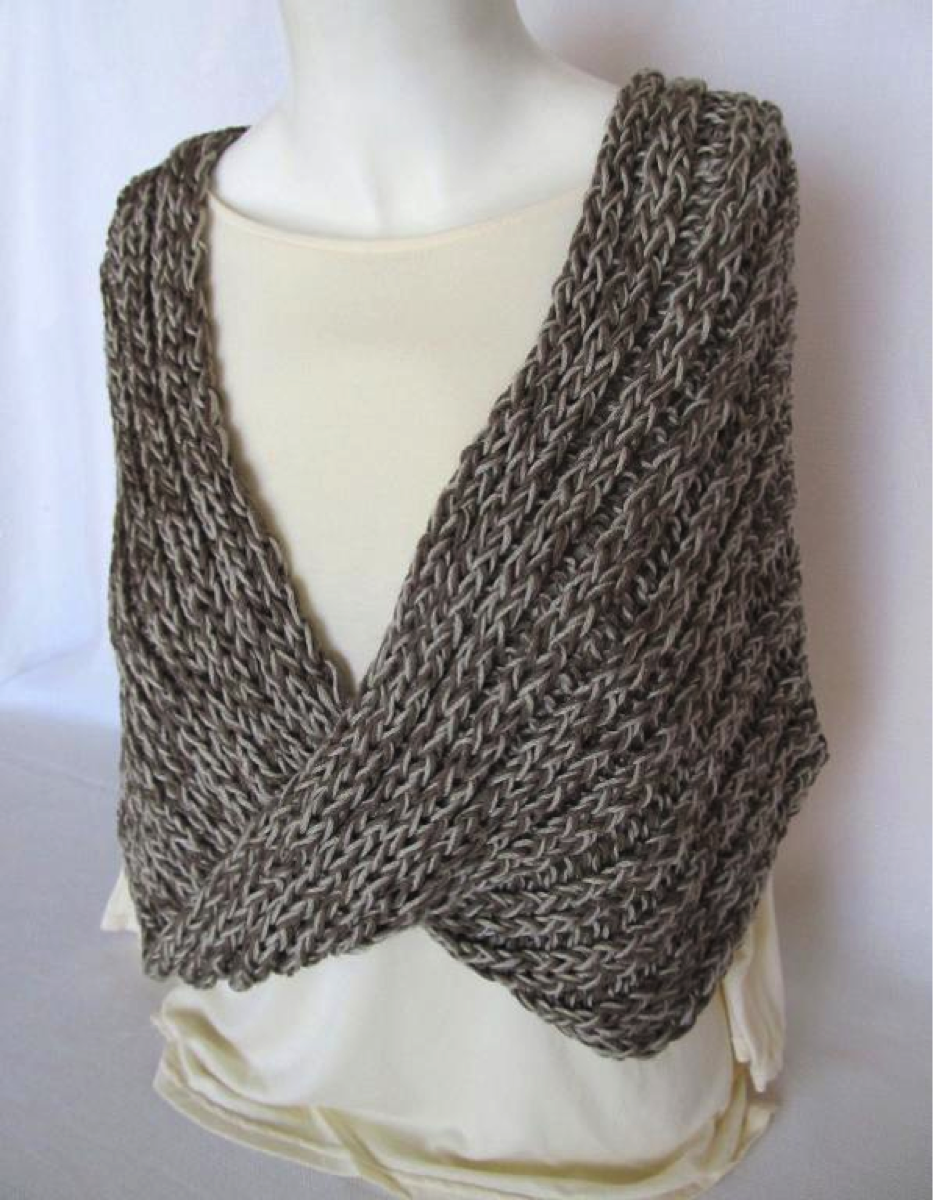 Photo via Bluprint member LuxuryLooms4you
Mobius Shawl
Bluprint member LuxuryLooms4U altered an Ann Bipes pattern to create this circular shawl. And like LuxuryLooms4U writes in the description, this pattern is very versatile. You can use different yarn weights, add ribbon into the mix, and try different lengths. The great thing is that it's a mobius shape, so it won't slip so easily from your shoulders. Get more information on the Mobius Shawl.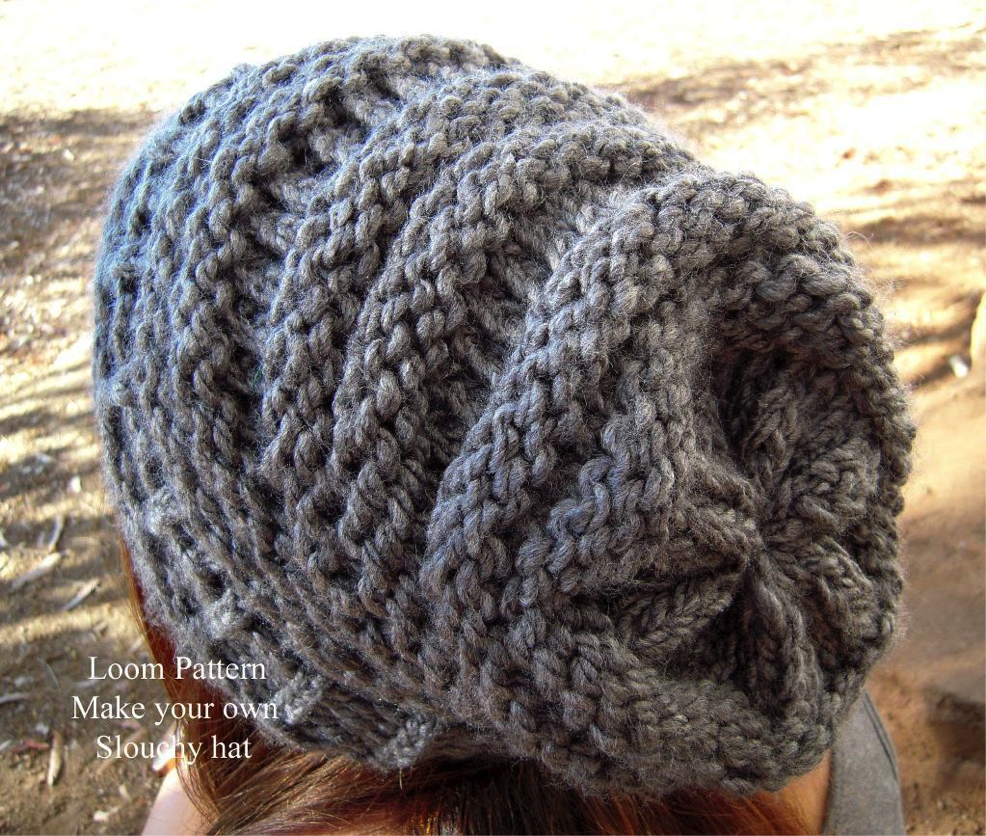 Photos via Ava Girl Designs
Hats are one of the most popular accessories to knit on a round loom. This hat uses a 36-peg round loom for a cool slouchy effect. Add ribbing at the bottom for some nice elasticity and it's ready to wear. Get the pattern.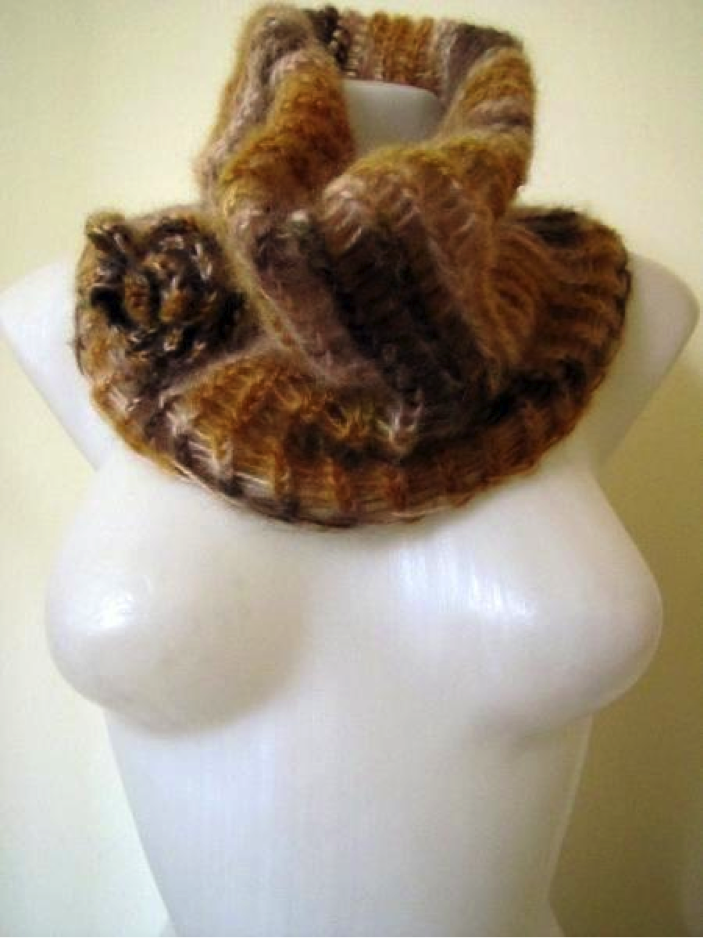 Photo via Bluprint member Crystaldesign
Loom Knit Cowl
This cowl can completely change depending on what type of yarn you use. Go warm and snuggly with a thick wool, or go light and fluffy with some mohair.
If the round loom isn't your thing, become a well-rounded, hand-knitting pro in circular knitting when you take Stefanie Japel's Hats Four Ways: Circular Knit Lab.
Tomorrow on the Bluprint Blog, we'll be decoding the different types of knit stitches. See you then!
Have you ever traded your knitting needles for a round knitting loom? What did you make?