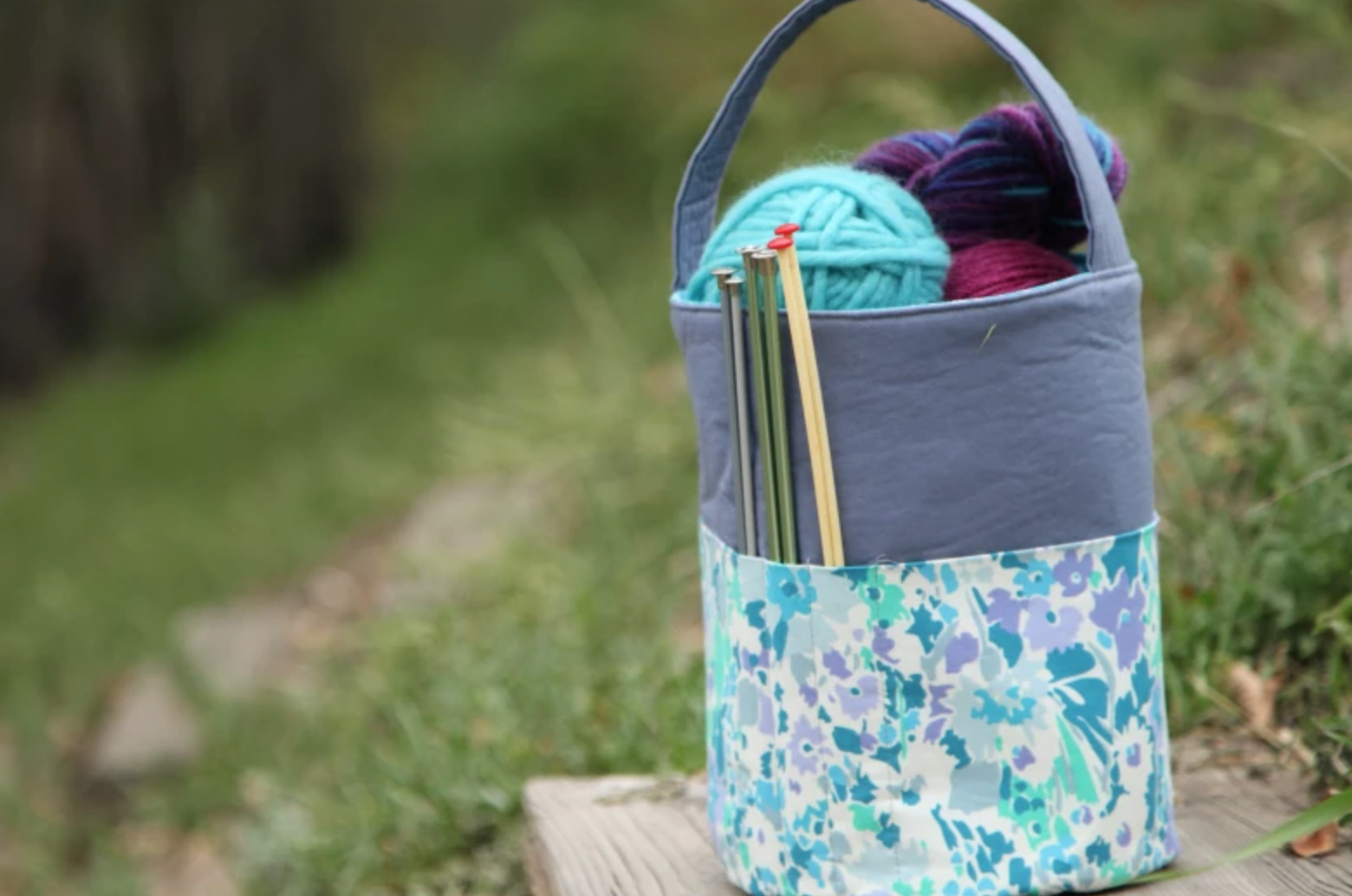 Most knitters will tell you that having a good project bag is essential — you can store all the necessary needles, notions and, you know, the actual knitting, so that when you're ready to stitch everything is ready and waiting. Plus, if you have multiple WIPs (works in progress), keeping each one in its own bag is the key to staying organized. And while you could buy a project bag (and there are tons of cute ones out there), we're all makers here — so why not stitch up a few of your own?
1. Waxed Canvas for the Win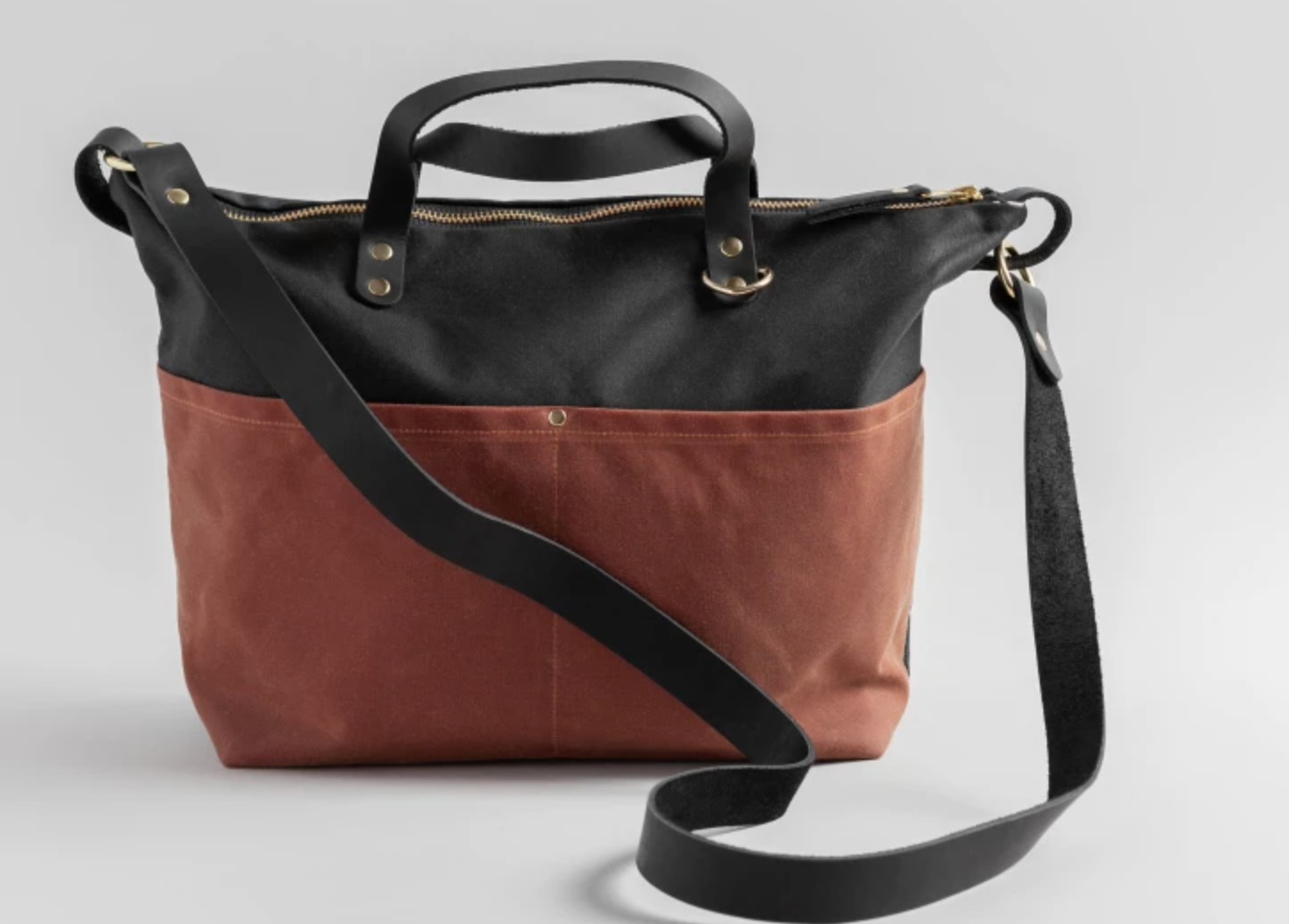 Aside from giving you major cool points (waxed canvas! leather!), this sturdy bag is also super practical for knitters. There's plenty of room to store a sweater's worth of yarn, plus extra pockets to keep your scissors separate. The waxed canvas also makes this bag water-repellent, not to mention strong enough to keep sharp knitting needles from poking through.
MAKE IT
2. Double the Fun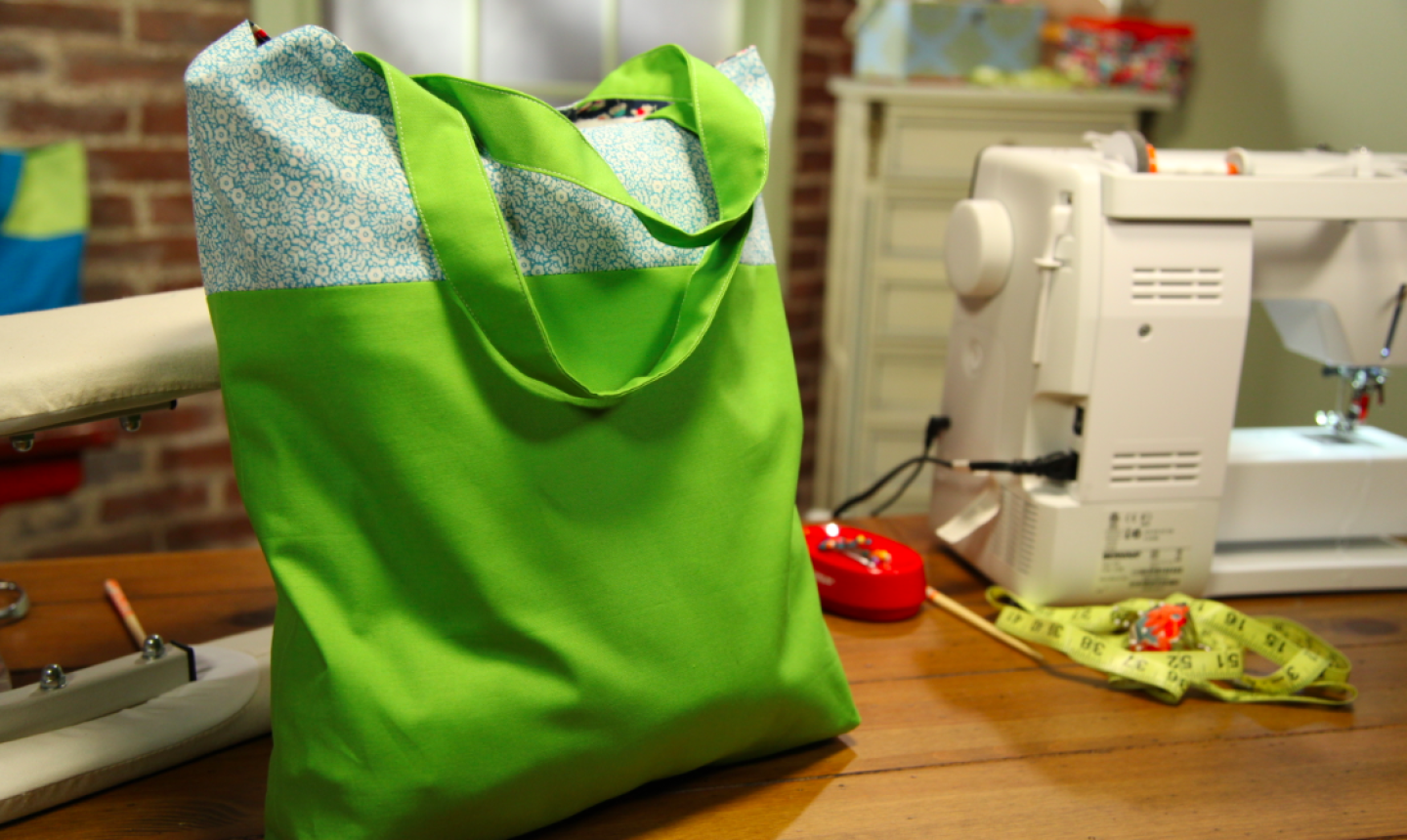 If you're new to sewing, this classic tote bag is a great first project. Plus it's reversible, so it's like having two in one! Oh, and it also happens to be super quick to make, meaning you could easily whip one up for every project you've started — and maybe even some for those projects that are still just piles of yarn.
MAKE IT
3. Bucket Meets Bag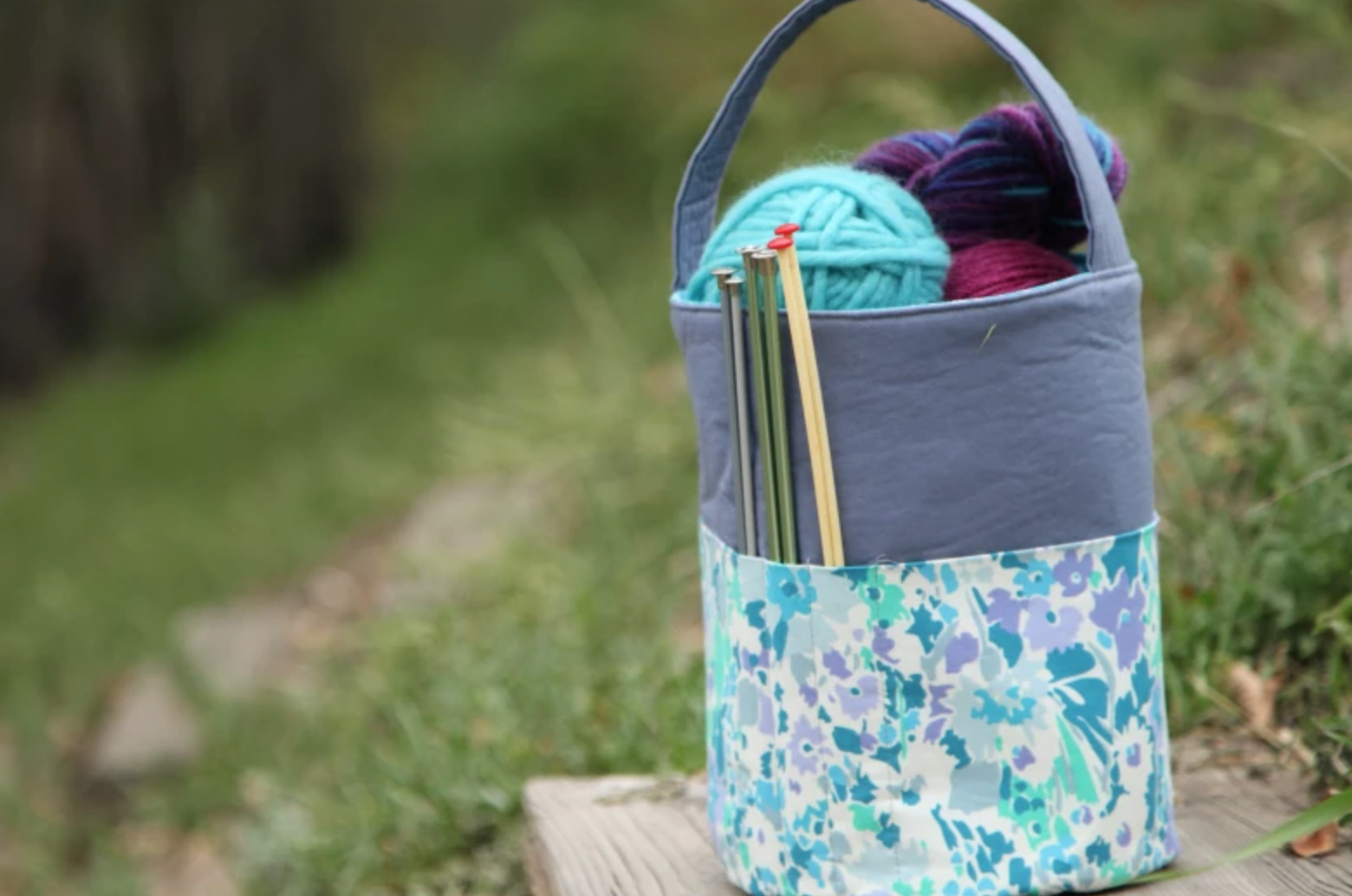 The stable bottom of this bucket bag makes it able to stand up on its own, so it's perfect for holding your yarn as you knit at home. (You can also tuck your needles in the handy outer pocket until they're needed.) This bag isn't ideal for on-the-go-knitting though — it's a little too open, so things are more likely to fall out if you're rushing around.
MAKE IT
4. Pretty Patchwork
Whether you're feeling quilt-y or just have a lot of great fabric scraps to use, this quilt-as-you-go tote is the perfect knitting project bag. The shallow shape makes it ideal for smaller WIPs, such as hats and socks, and the snap closure will help keep everything securely inside.
MAKE IT
5. Weekend Warrior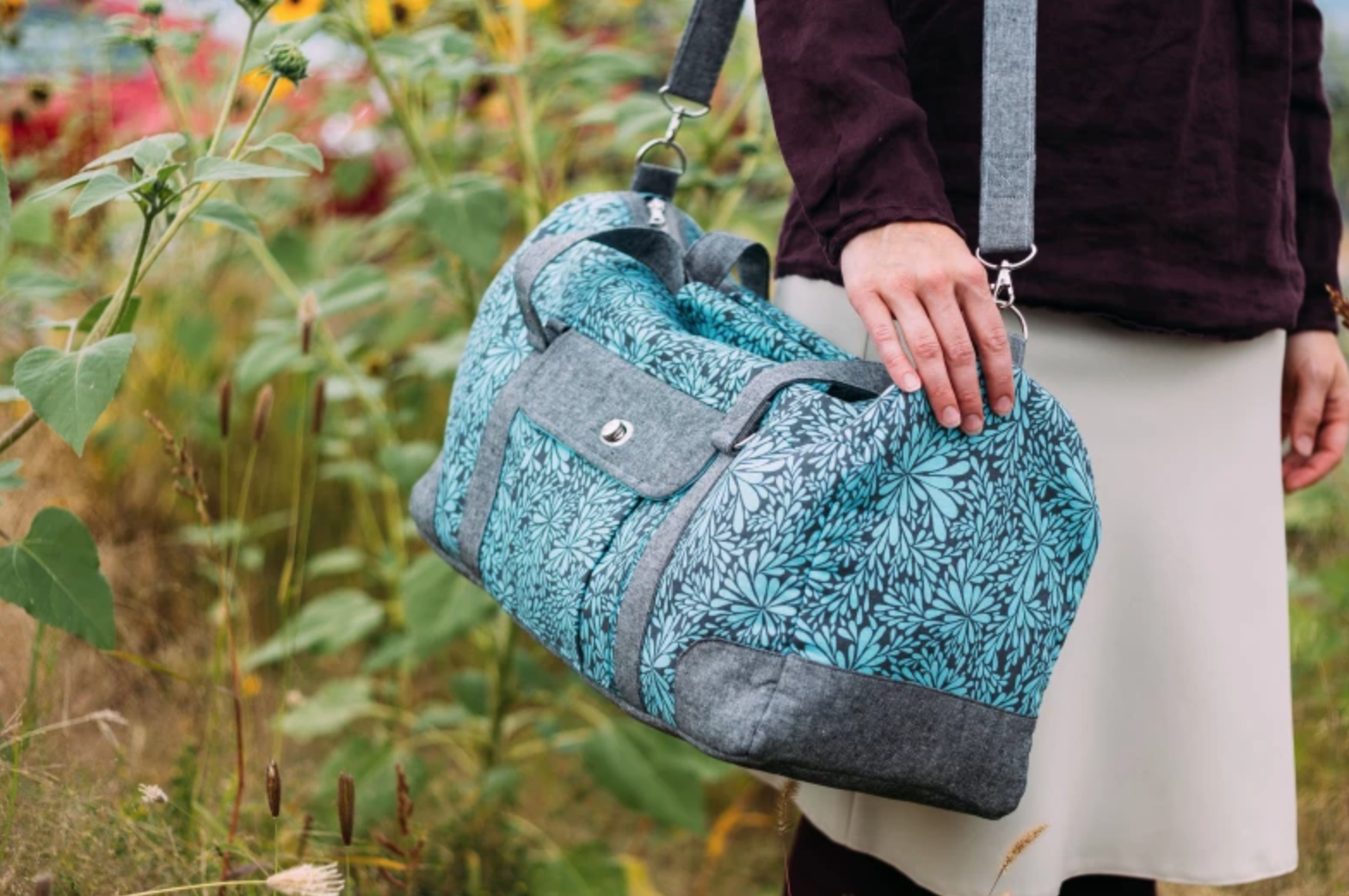 When you're planning a getaway, there's no reason to leave your knitting behind! Sure, this bag is big enough to hold several smaller projects (and project bags), but it's also great for loading up with yarn — especially if you're going to be away from your stash for a while. Planning to hit up the local yarn store on vacay? Bring this bag along to hold all your new treasures.
MAKE IT
6. Look, Ma, No Hands!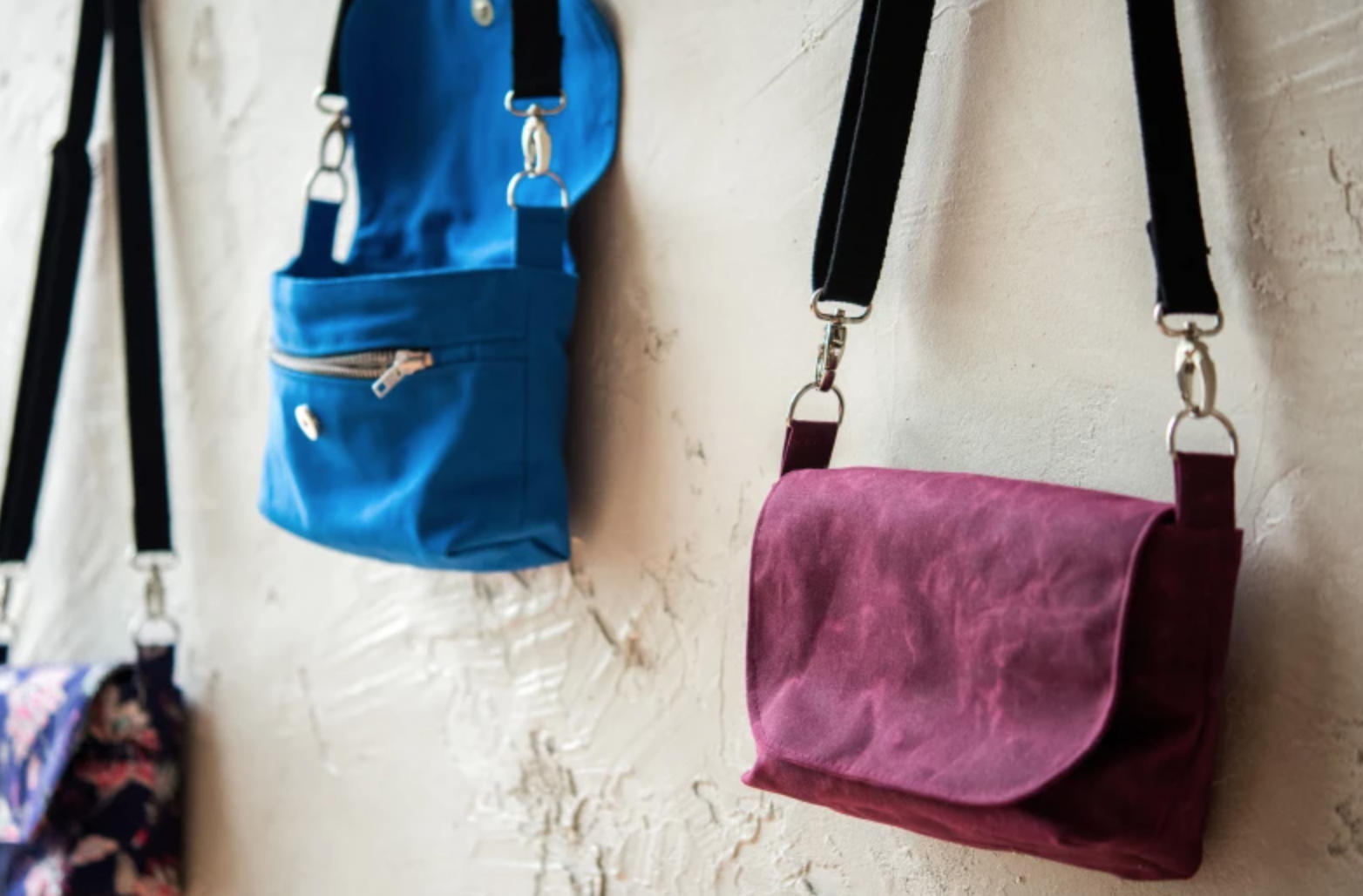 Our favorite part of this bag is that cross-body action because, hello, your hands are free to stitch! If you're someone who likes to knit while out for a stroll or simply while standing, having your yarn securely strapped to your body is the only way to go. Plus, the waxed canvas adds extra protection against water and pokey knitting needles.
MAKE IT
7. Never Leave Home Without Notions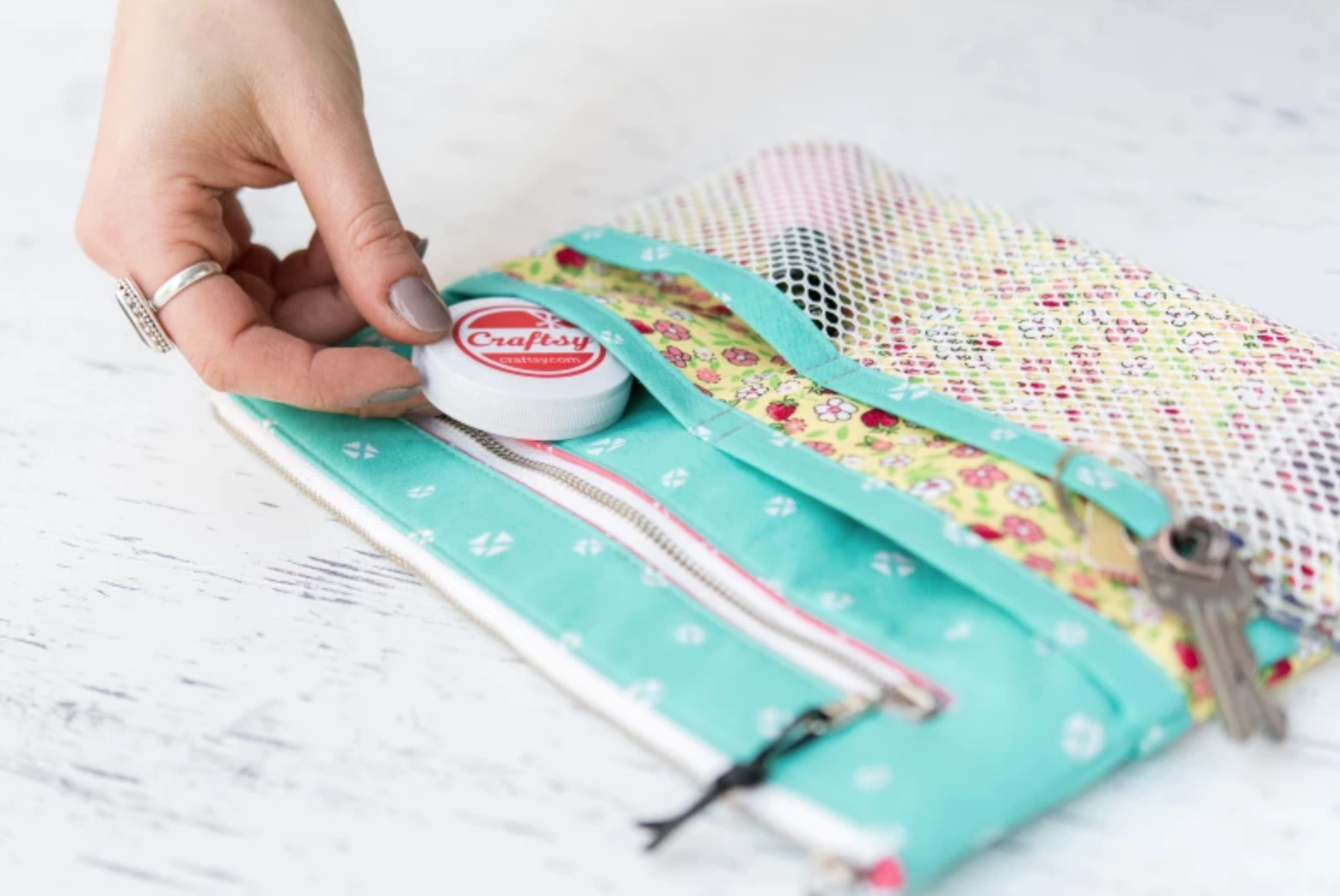 This is technically a purse organizer, but come on — that's essentially all a notions bag is. If your current project bag is lacking in adequate compartments for all your notions, having a separate bag to hold all your goodies is essential. Plus, if you only have one set of notions, keeping them all in their own bag makes it much easier to bounce from project to project — all you gotta do is grab and go!
MAKE IT
8. Customize Your Crochet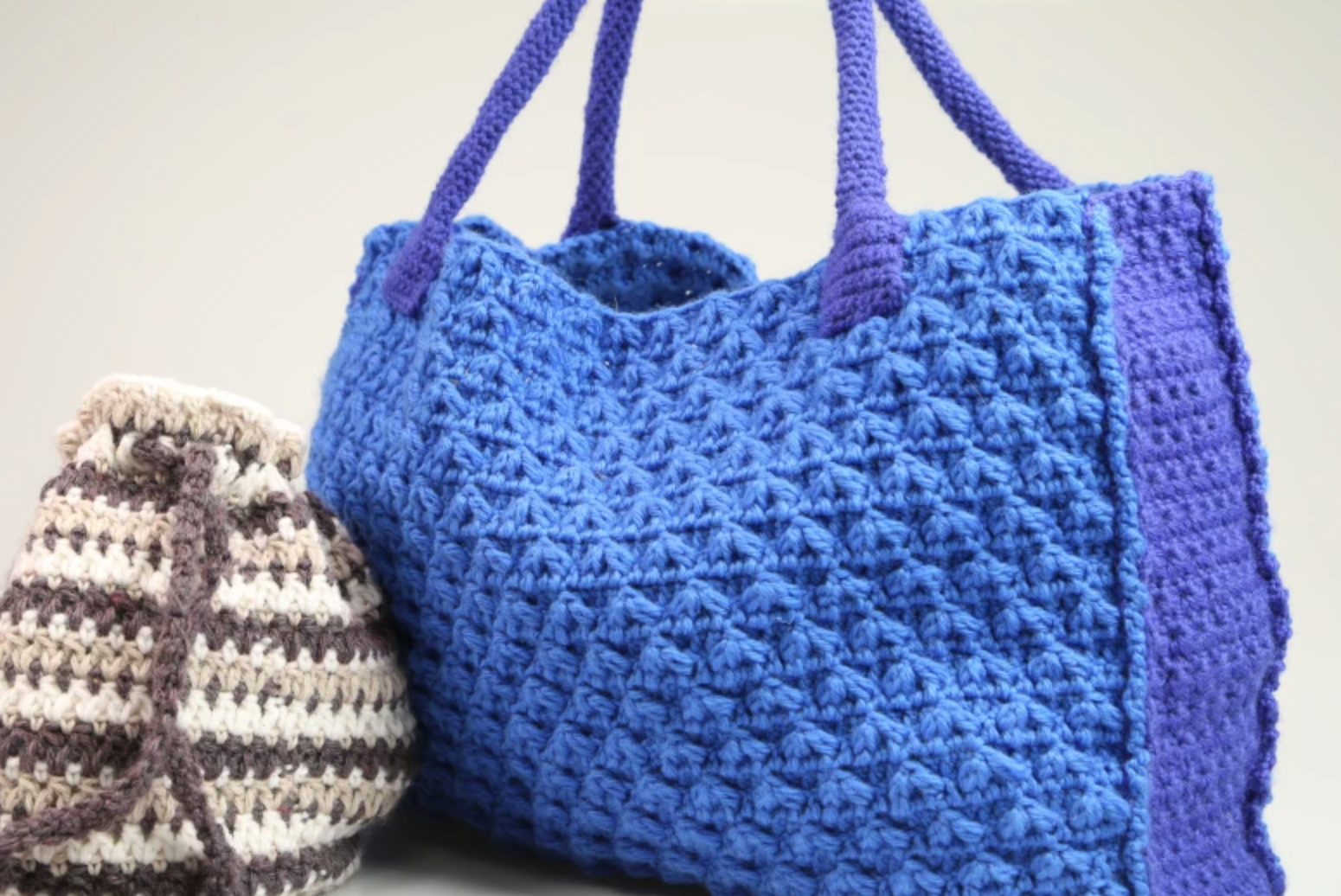 If you're more comfortable with a crochet hook than a sewing machine, this crochet bag is right up your alley. It comes with instructions for tons of customization options, is stitched up in a sturdy fabric, and will do a stellar job at holding your WIP. Just be warned that knitting needles and crochet hooks are likely to poke through the fabric, so be careful when storing those smaller items!
MAKE IT
9. Go Boho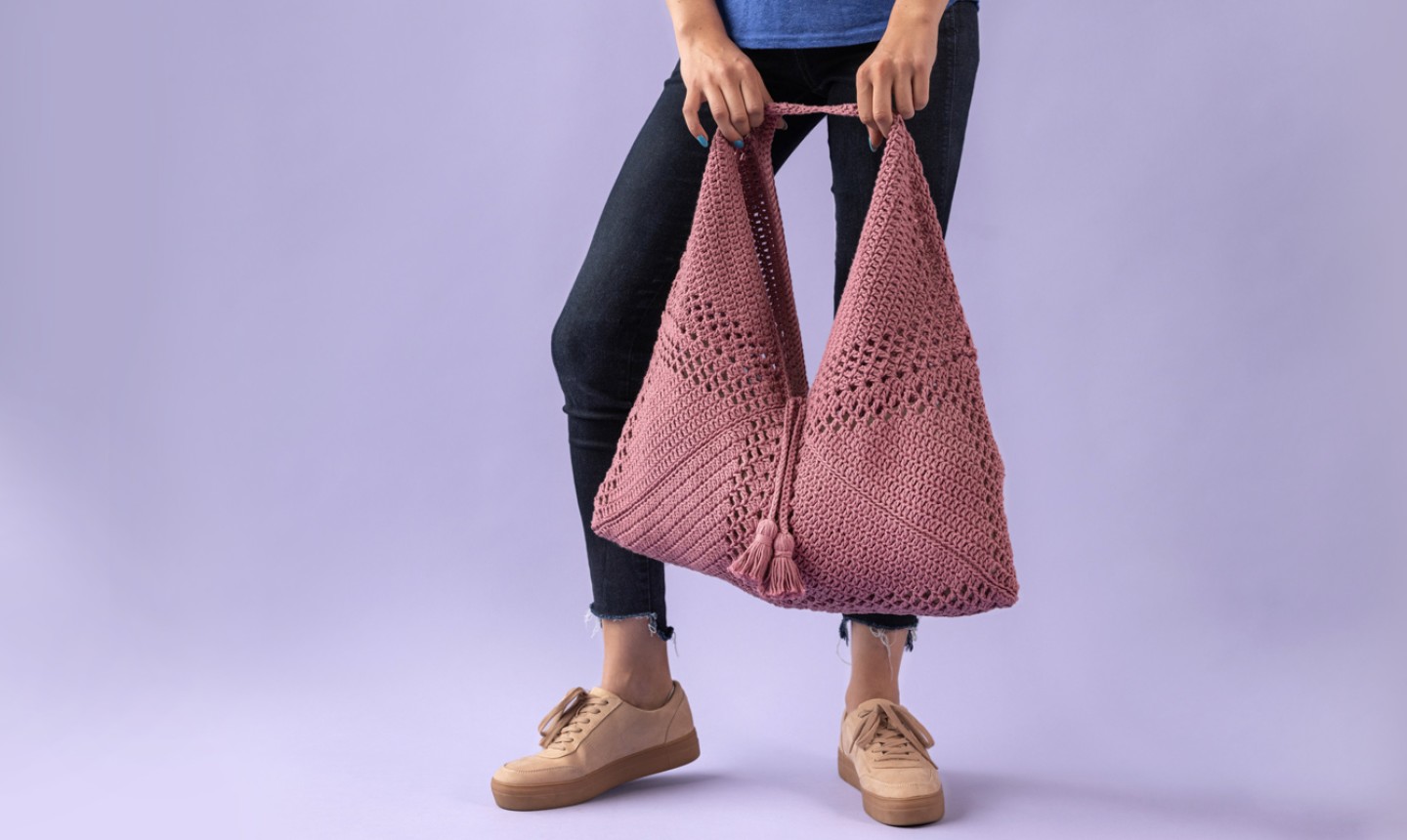 Another option for crochet fans: this boho bag. It's perfect for holding big projects, or all the skeins from your latest shopping spree. The airy fabric can be problematic though, so consider adding a fabric lining before you start using it to stash your soon-to-be works of art.
MAKE IT