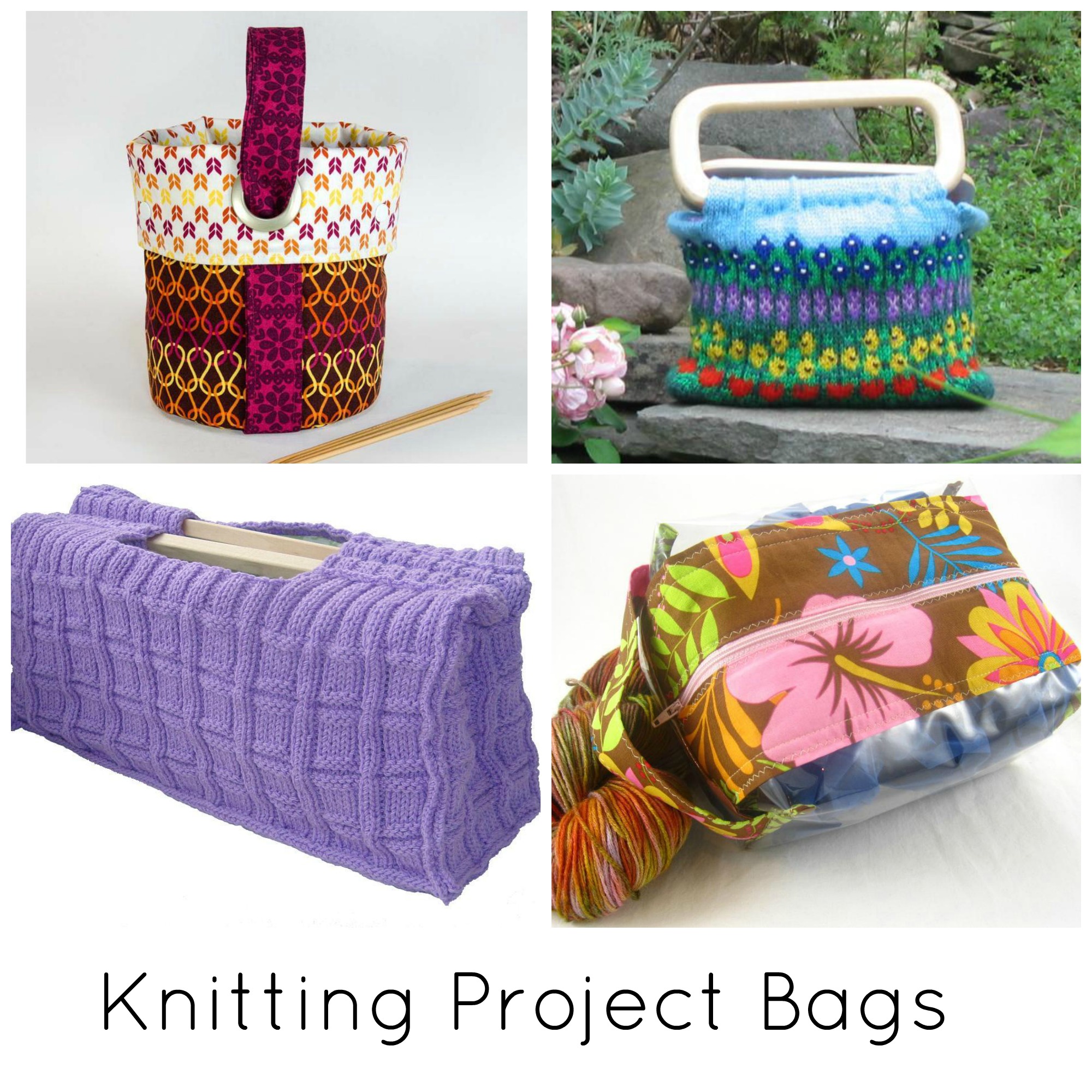 We can all agree that organization is one of the biggest problems for knitters. We have yarn, needles and WIPs (work in progress) all over the house — sometimes stored in places that we forgot about! But one accessory can rescue us from those stray WIPs: knitting project bags.
Knitting project bags can solve storage problems at home, but they can also be used for on-the-go knitting.
Whether you're looking for a knitting project bag that's functional or just plain stylish, there's a bag out there for you! We've picked a few bags that you can knit, sew or buy to stash your stuff.
Knitting project bags to knit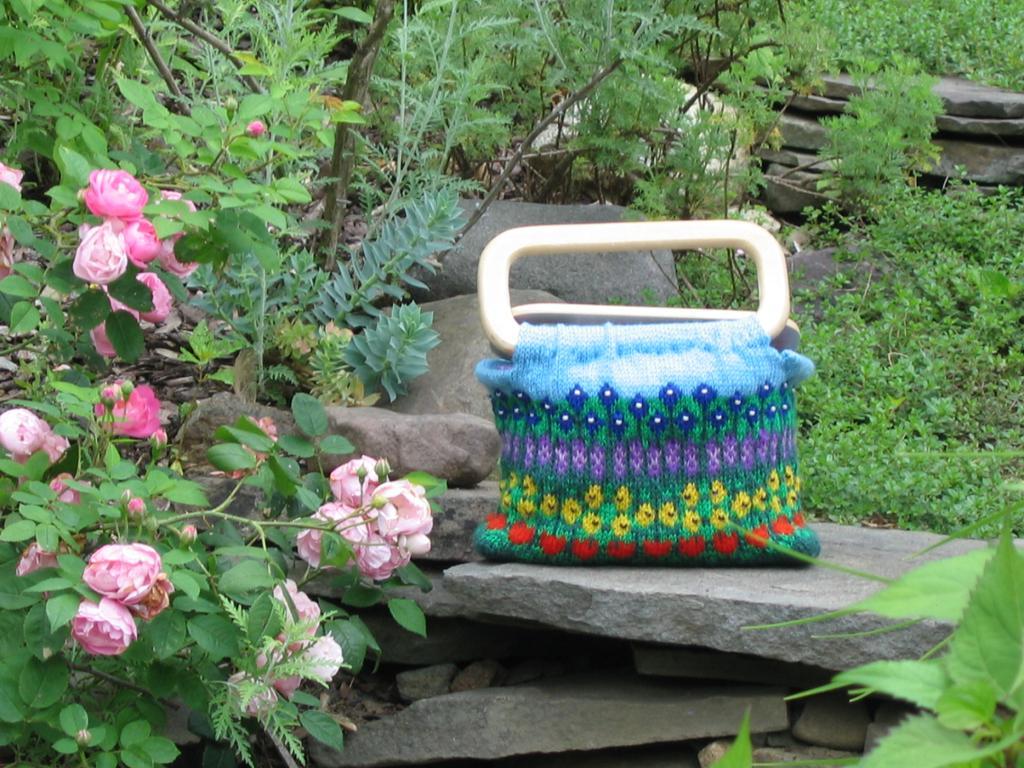 Photo via Colorworks by D
1. Floral Project Bag
This gorgeous, colorful bag could be mistaken for your everyday tote instead of a project bag. This project is a great way to use up your scraps, and you can even add beads to the flowers for extra sparkle!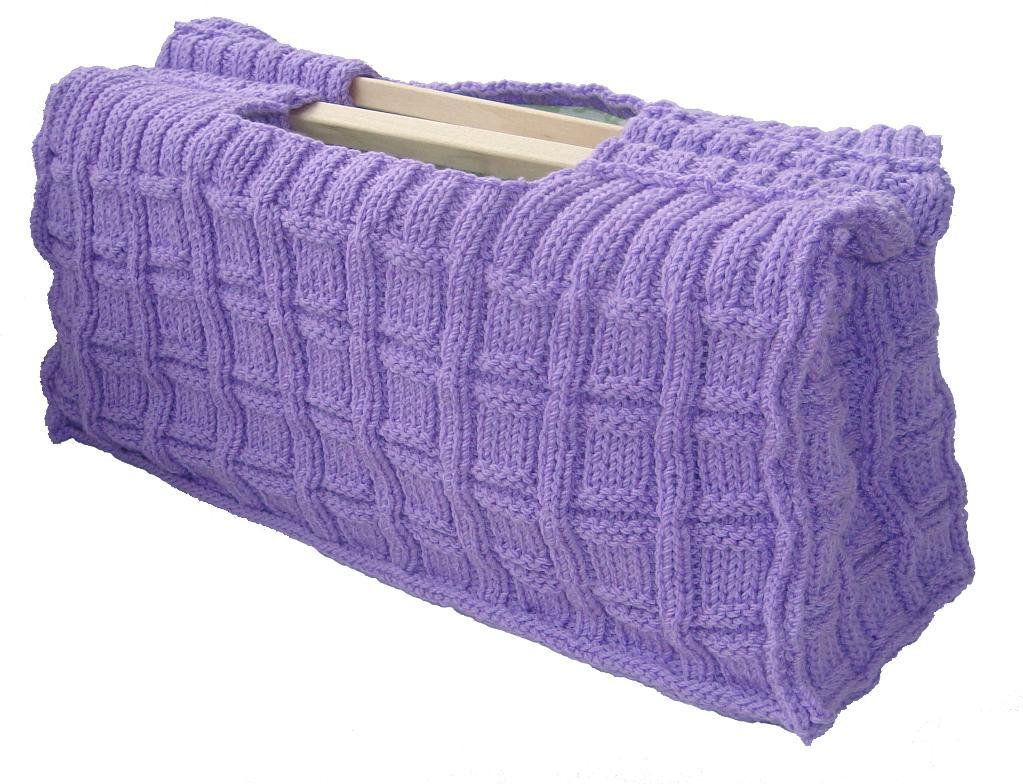 Photo via DesignStudio
2. Knitting and Sewing Craft Bag
The texture of this bag looks more complicated than it actually is. If you can knit and purl, you can stitch this bag! The interior is lined with a canvas to give the bag shape and make it easier to pull supplies in and out of the bag.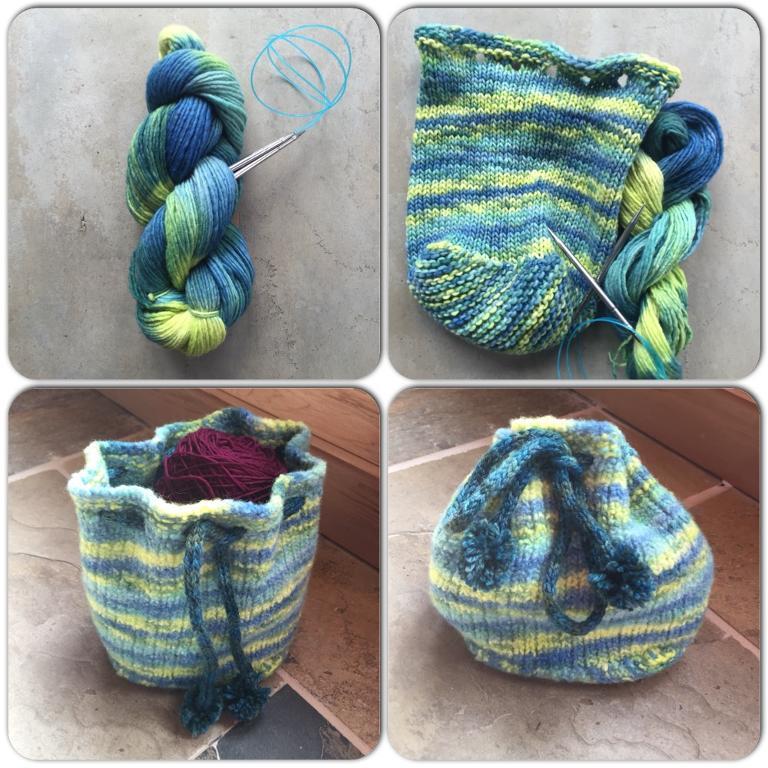 Photo via Anna Dalvi
3. Vanilla Project Bag
If you're looking for a simple, no-frills project bag then you'll love this design from Craftsy instructor Anna Dalvi. The bottom of the bag is flat, so it will rest nicely on the table or floor as you work. If you want a larger project bag, simply stitch it in a heavier yarn with larger needles.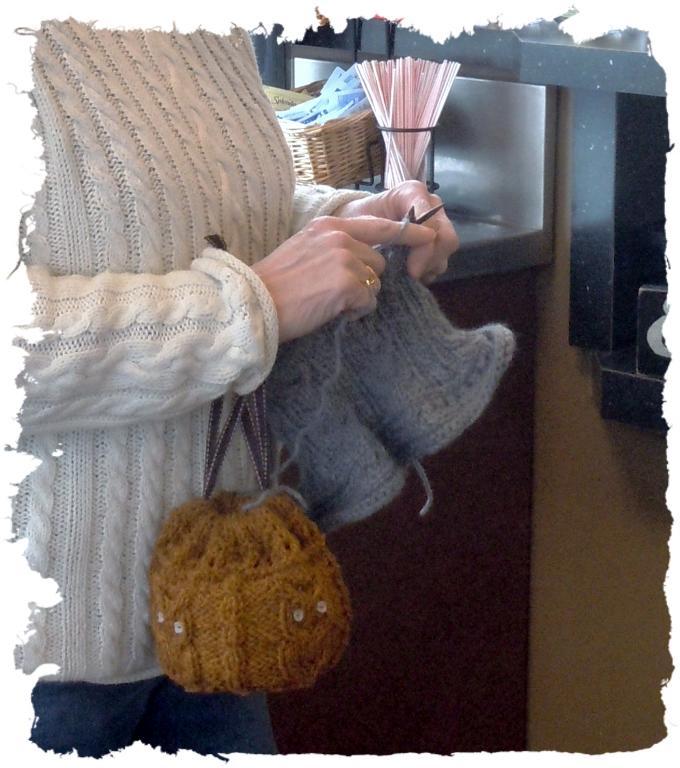 Photo via SmartCat Studio
4. Hootin' It Up Project Bag
This cute owl will keep all your projects safe and sound — even the ones you temporarily abandon. You'll need some skills in cables to make the owls, and there are both written and charted instructions. Choose from a ruffled edge or a fold-over top.
Knitting project bags to sew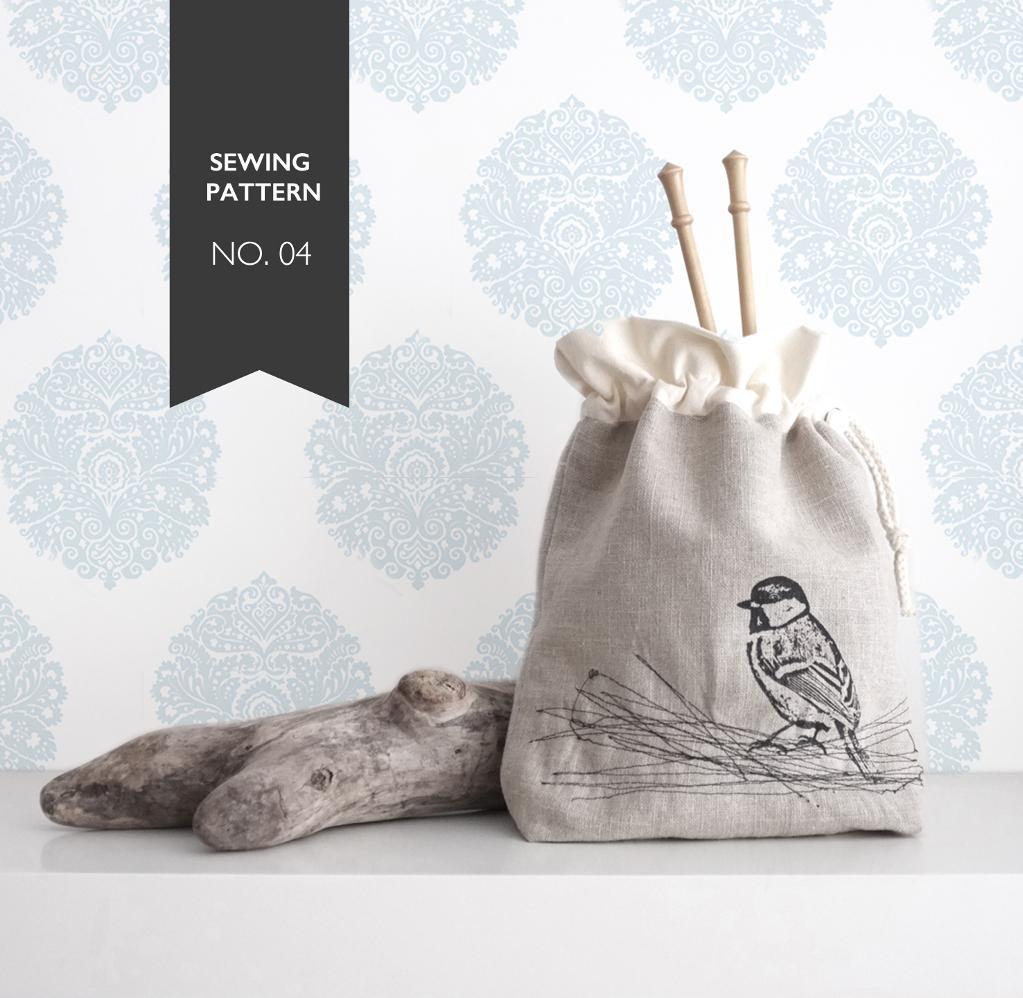 Photo via Darae
5. Easy Drawstring Bag
If you can sew a straight line, then you can make this bag. The size is ideal for small projects like socks and mittens. The lining prevents knitting needles from poking through the bag, and the bottom is flat so the bag stays propped up.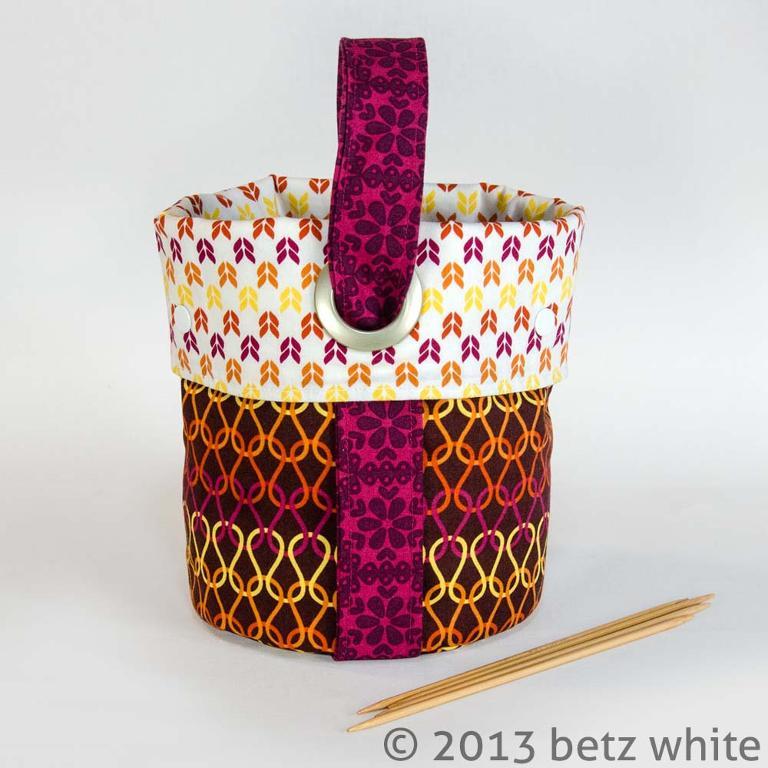 Photo via Betz White
6. Stitch & Stash Project Bag
This bag's interior pockets are perfect for knitting projects that require lots of tools, like cable needles, tapestry needles and row counters. Plus the instructions have plenty of photos to go along with them, making it ideal for beginner sewers who want to dip their toes into bag making.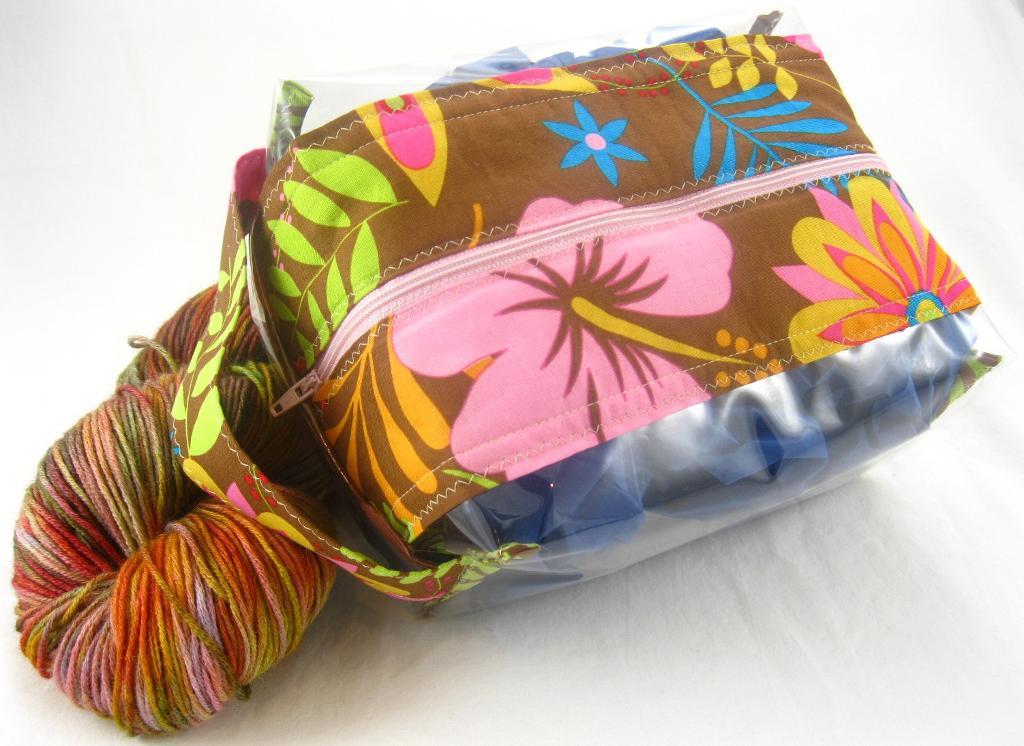 Photo via BlackDogFiberStudio
7. Crystal Clear Project Box
If you're the kind of knitter who has a few different projects in progress at the same time, you'll appreciate this clear-sided bag that makes it easy to find the project you need. You can also use this project bag as storage for notions and yarn.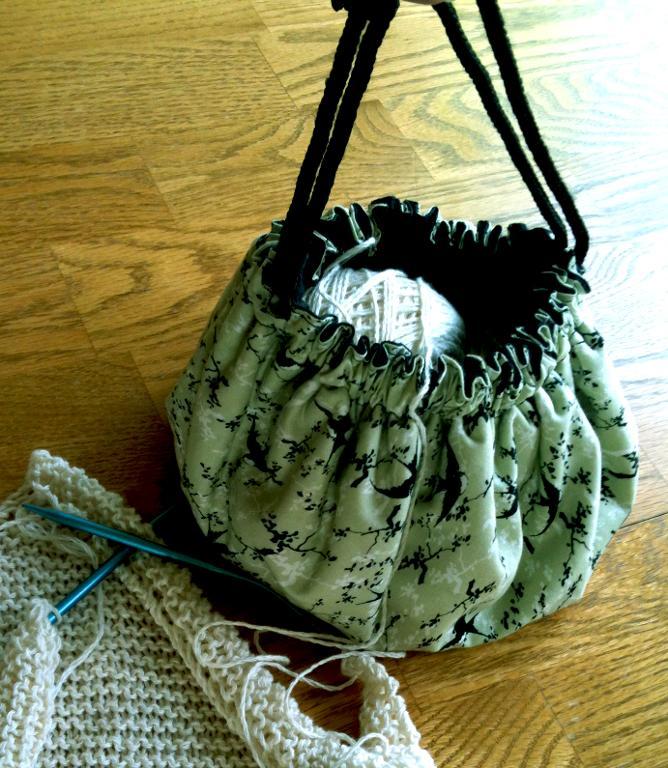 Photo via The Dragonfly
8. Portable Project Bag
The cords on this bag work well for keeping projects safe and for easy transportation. You can even use the bag to store your yarn ball while you knit so that it doesn't roll away. It's also a great way to keep yarn safe from playful kittens!
Knitting project bags to buy
Photo via Kelly Connor Designs
9. Jane Austen Project Bag
This printed bag parodies a Jane Austen quote, and it's sure to make all your knitting friends nod in agreement. This bag is canvas, so it's super sturdy and durable — perfect for traveling.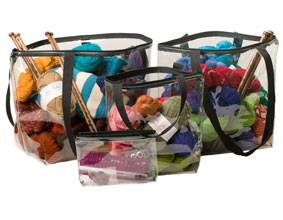 Photo via KnitPicks
10. Knitting Project Bags
These clear bags come in four different sizes, so you can choose the ones that fit best with your usual projects. The three largest bags have shoulder straps, so they're perfect if you're on the go or traveling with your knitting.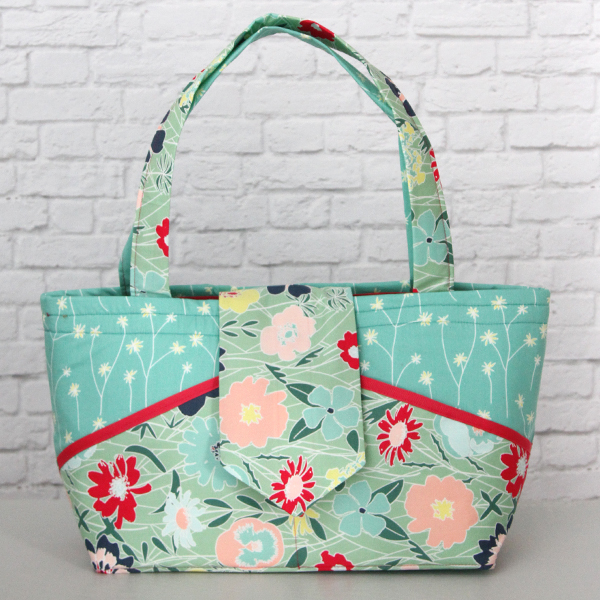 Photo via YARN.com
11.  Erin.Lane Ewesful Tote
Who'd guess that this stylish bag contained an in-progress sweater? If you want your knitting project bag to look more like your everyday tote, then this Ewesful Tote is a great choice. It's large enough for a sweater or afghan, or you can just use it to store a couple of different projects.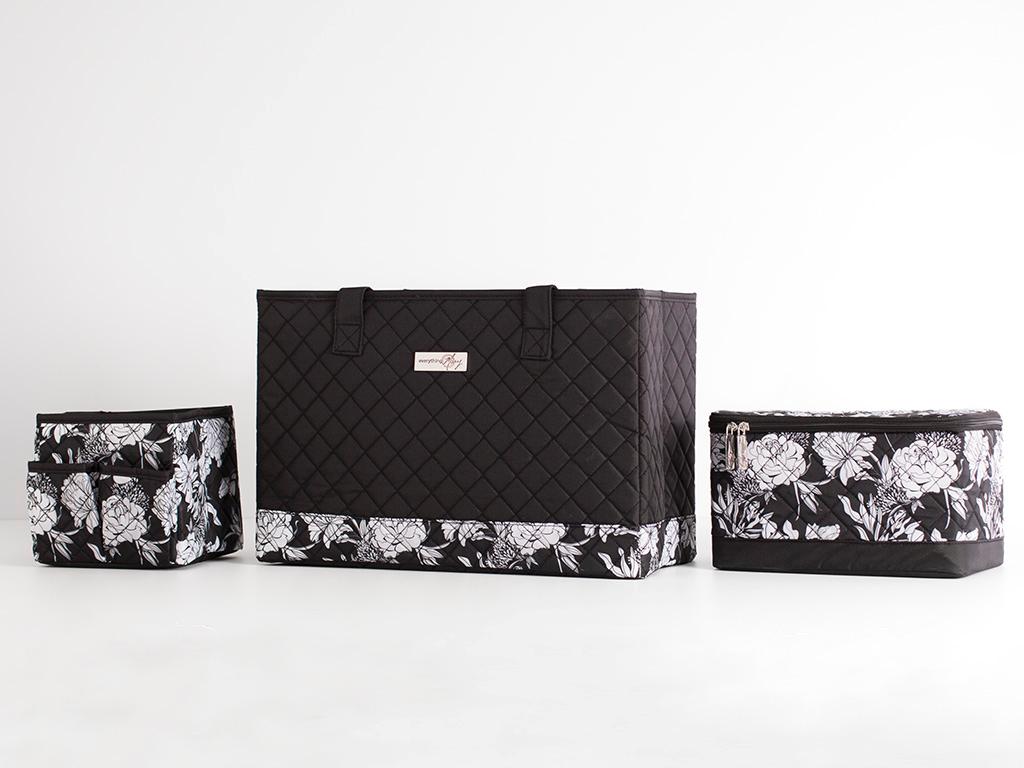 12. Everything Mary Floral Organizers
These floral bins are designed for quilting projects, but you could also use them for knitting projects. Store everything from your pattern to yarn, needles and other notions inside. The zip closure keeps your project safe from pets and curious kiddos.