You've probably seen those cozy and oh-so-adorable knitted pouf patterns floating around your favorite craft sites, but here's something you probably didn't know: The knitted pouf patterns are more simple than you think!
Match one of these simple knitted pouf patterns to your skill level, then kick back and enjoy your new ottoman!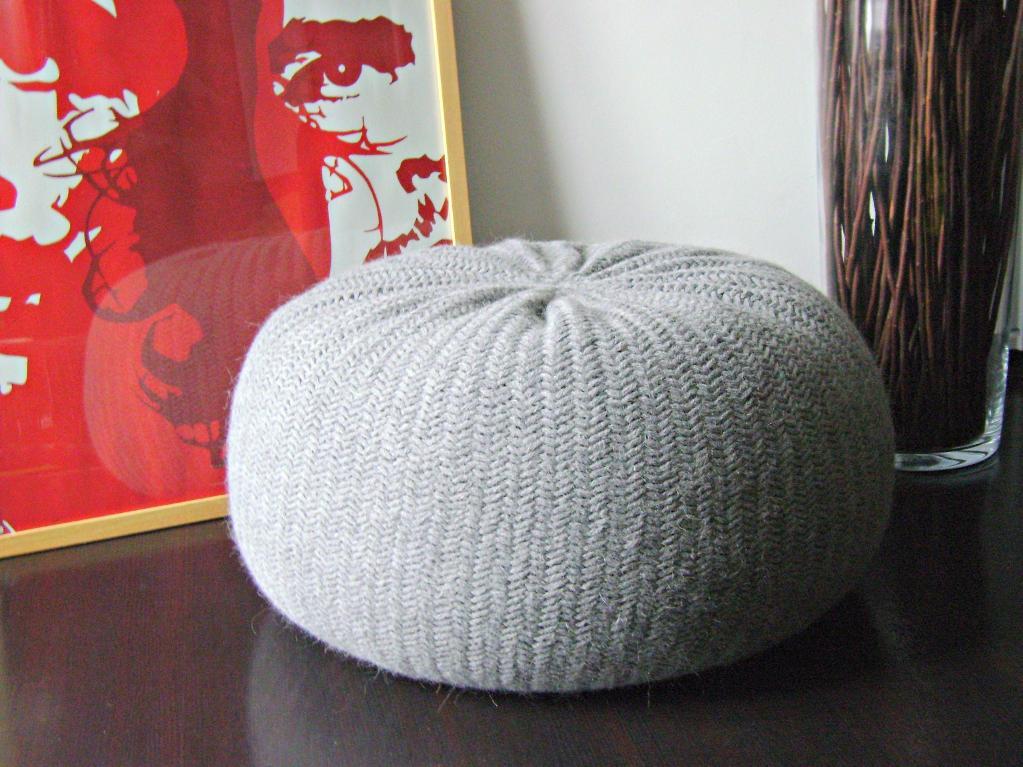 Photo via Craftsy member isWoolish
1. Knitted Pouf Floor Cushion
Grab your favorite bulky-weight yarn — and make sure it has a nice stitch definition because you'll want the design on this pouf to stand out! A light color like the soft gray used here does a fantastic job of highlighting the stitch.
<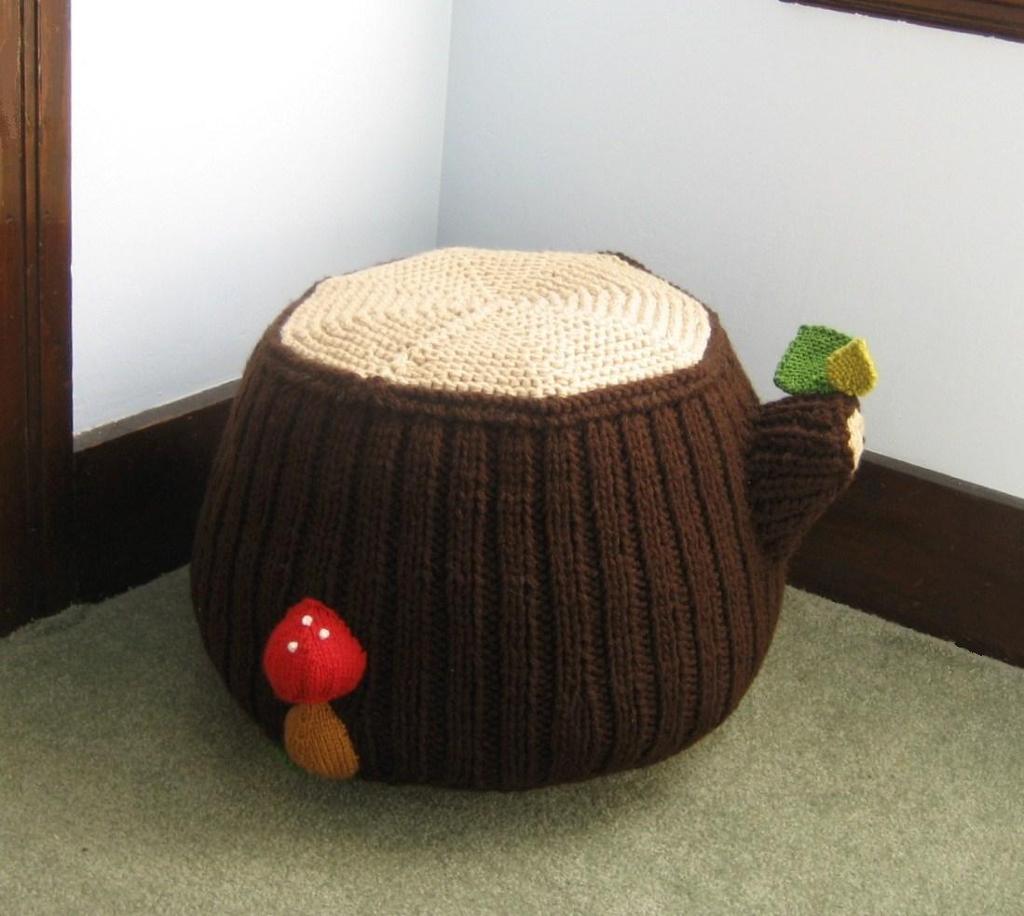 Photo via Craftsy member Amy Gaines
2. Knit Tree Stump Ottoman
Turn your living room into a woodland complete with mushrooms. You'll knit this ottoman flat, then seam it during finishing. The pattern provides instructions and photos of the assembly to make sure your tree stump comes together perfectly.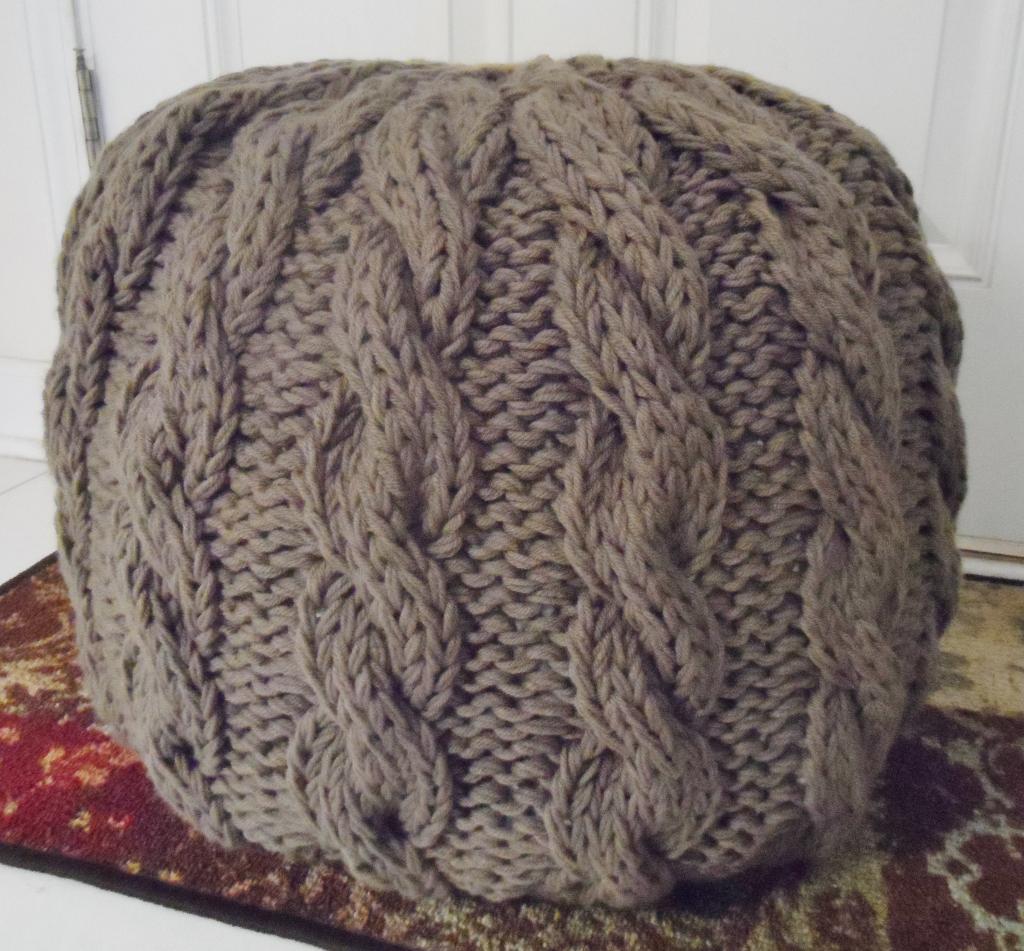 Photo via Craftsy member Myra Hollingsworth
3. Cable Knit Pouf Ottoman
Do you dig cables? You'll love the way they wrap around this pouf. You'll repeat the same cable over and over, so you'll memorize the pattern right away. If you're new to cables, check out Explorations in Cables with Patty Lyons. You'll learn about how to read cable charts, how to stitch different cables, and even how to cable without a needle.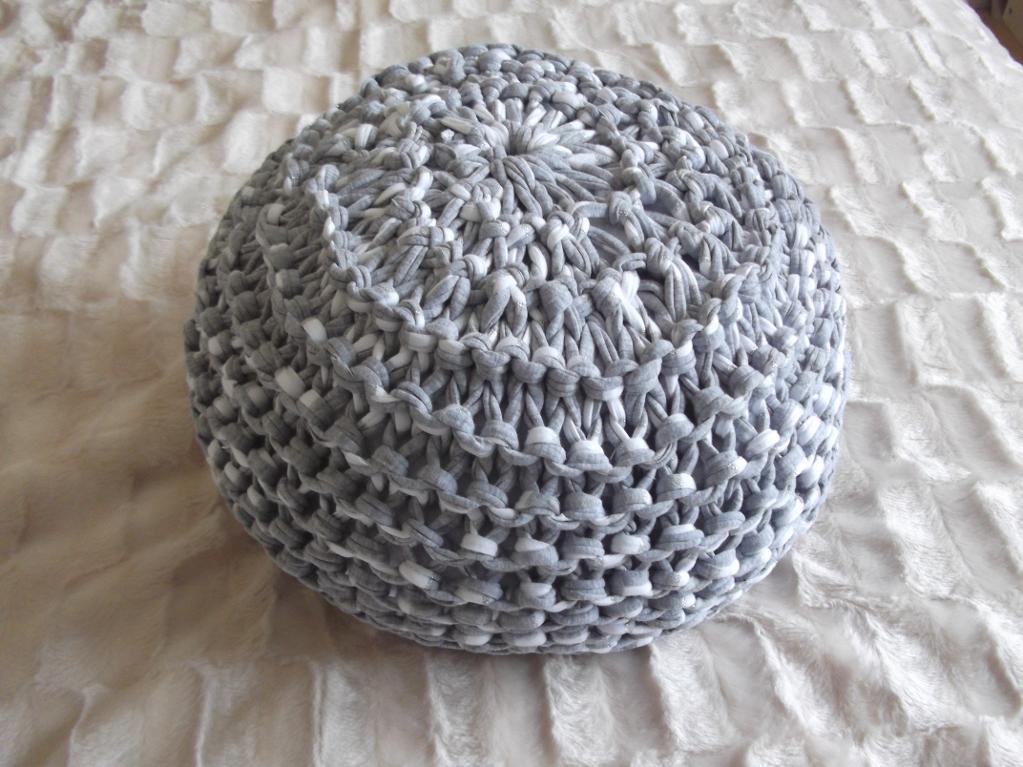 Photo via Craftsy member DaisyGrayKnits
4. T-Shirt Yarn Pouf
Your old favorite T-shirt can become your new favorite ottoman when you stitch this pattern. The pouf is guaranteed to be comfortable and washable. You'll hold two strands of T-shirt yarn together at the same time, making the pouf work up in just a few hours. Never made your own t-shirt yarn? Grab one you don't wear anymore and follow this T-shirt yarn tutorial.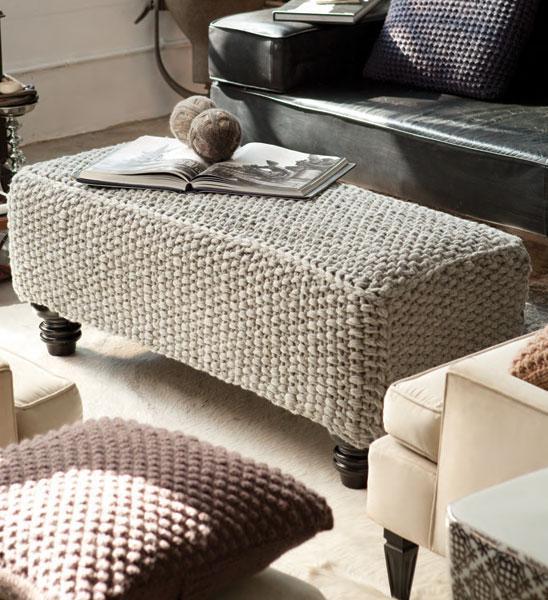 Photo via Craftsy member Vogue Knitting
5. Ottoman Cover
Perhaps you already have a favorite ottoman. Does it need a makeover? If so, you can make this cozy cover to slip over it. It's great for covering up a scratched or worn out ottoman, too! Because it's a simple seed stitch, you can easily customize it to fit the ottoman you already have at home.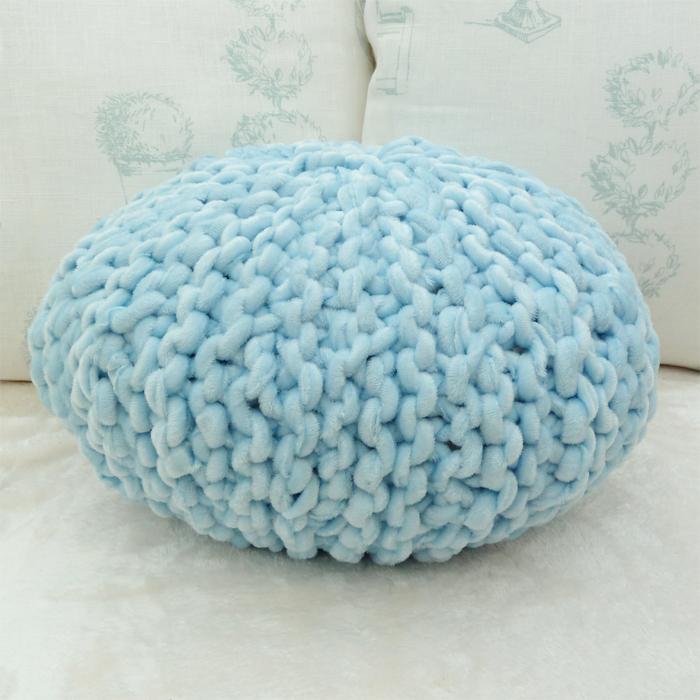 Photo via Craftsy member craftmehappy
6. Small Round Knitted Pillow
This little pouf is designed to be a pillow, but it would also work as a small pouf. You can make your pouf larger by adding extra rows in the middle. I also love the idea of knitting a couple of these in various sizes to throw around the living room.
You might also enjoy our post on our favorite home decor knitting projects.
Have you ever knit a pouf? What did you stuff it with?