With Father's Day right around the corner, you may be on the lookout for the perfect knit gift to make for you dad. During the summer months, I tend to not want to gift large handmade sweaters or blankets because it's hard to imagine (especially for a non-knitter like my dad), what you'll do with that thick, wooly item when it's about to be a hundred degrees outside.
So to help, I've gathered up several small projects that would be great to knit for any man in your life. Bonus: For those short on time, these projects can all be knit up pretty quickly!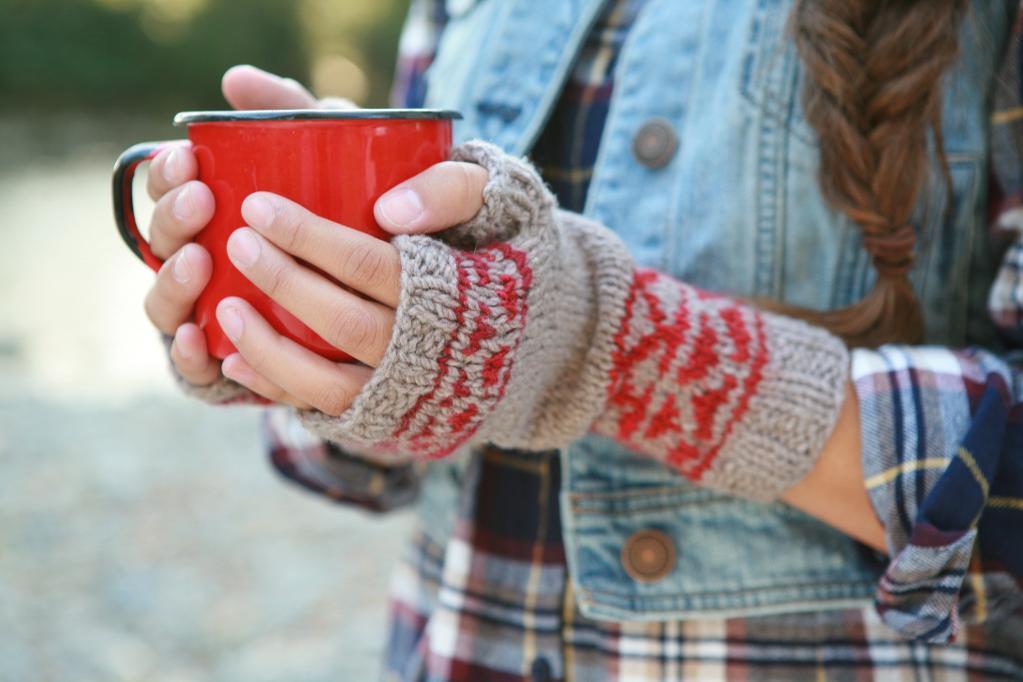 Photo via AndreaRKnits
Fingerless mitts
These fingerless mitts are as casual and rustic as a campfire and jeans, but with the use of a simple Fair Isle motif around the wrist and fingers, are kept tailored and modern. This mitt pattern is a great way to use up worsted weight leftovers as the largest size calls for 165 yards of the main color and only 65 yards of the contrasting color. Even while we prepare to enter the height of summer, these mitts will keep the recipient warm on chilly summer evenings. This pattern comes in five different sizes to accomodate most hand sizes.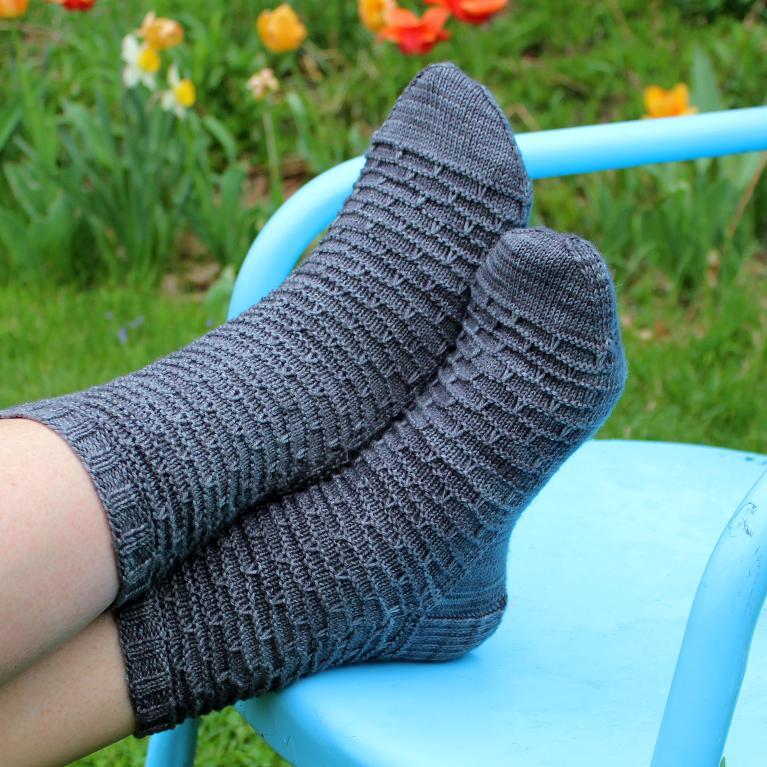 Photo via MeanestMommy
Comfy socks
These socks utilize a simple knit/purl pattern to create interest and texture throughout this sock. For men that work in an office, this would maintain a professional look while still being interesting for the knitter. And for men that don't work in an office, really? Who would complain about receiving a pair of hand-knit socks?
This would be a great pattern for someone looking to branch out in their socks knitting, or for a more experienced knitter who is looking for an easy project that they can work on without too much thought. For a man-sized pair of socks, plan on using an entire large skein of fingering weight yarn (think: 400+ yards).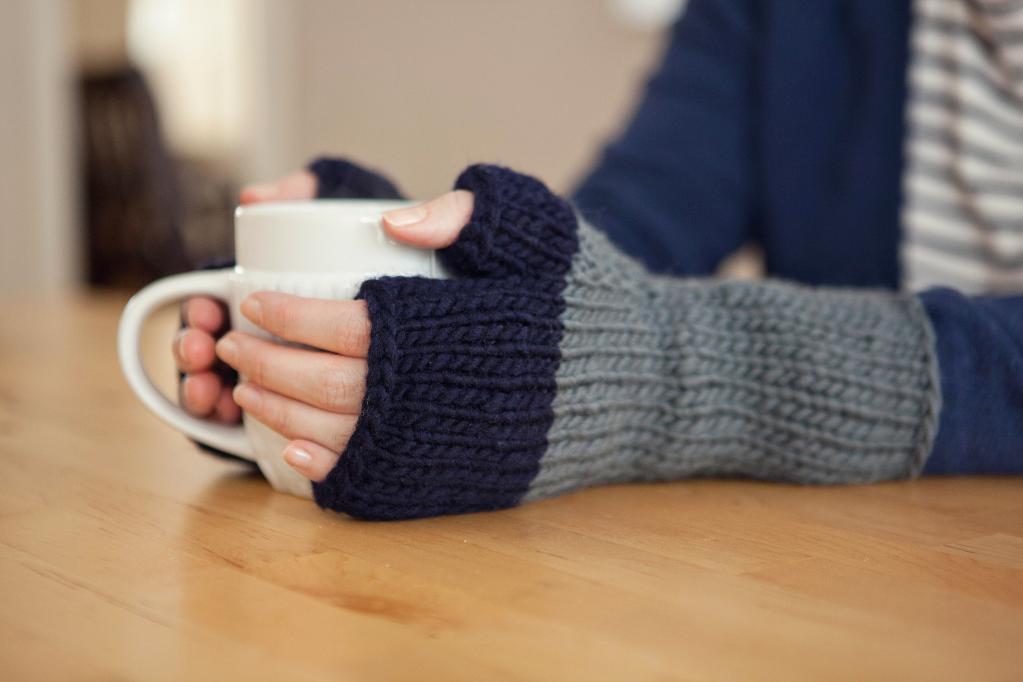 Photo via MegRoke
Colorblock mitts
Another simple mitt pattern is the Colorblock Mitts that uses up remnants of bulky weight yarn. This pattern includes five sizes and an option to make a full mitten instead of the mitts. By using the colorblocking technique you have the opportunity to really tailor the colors to your recipient. And on bulky yarn, this project is sure to knit up in no time.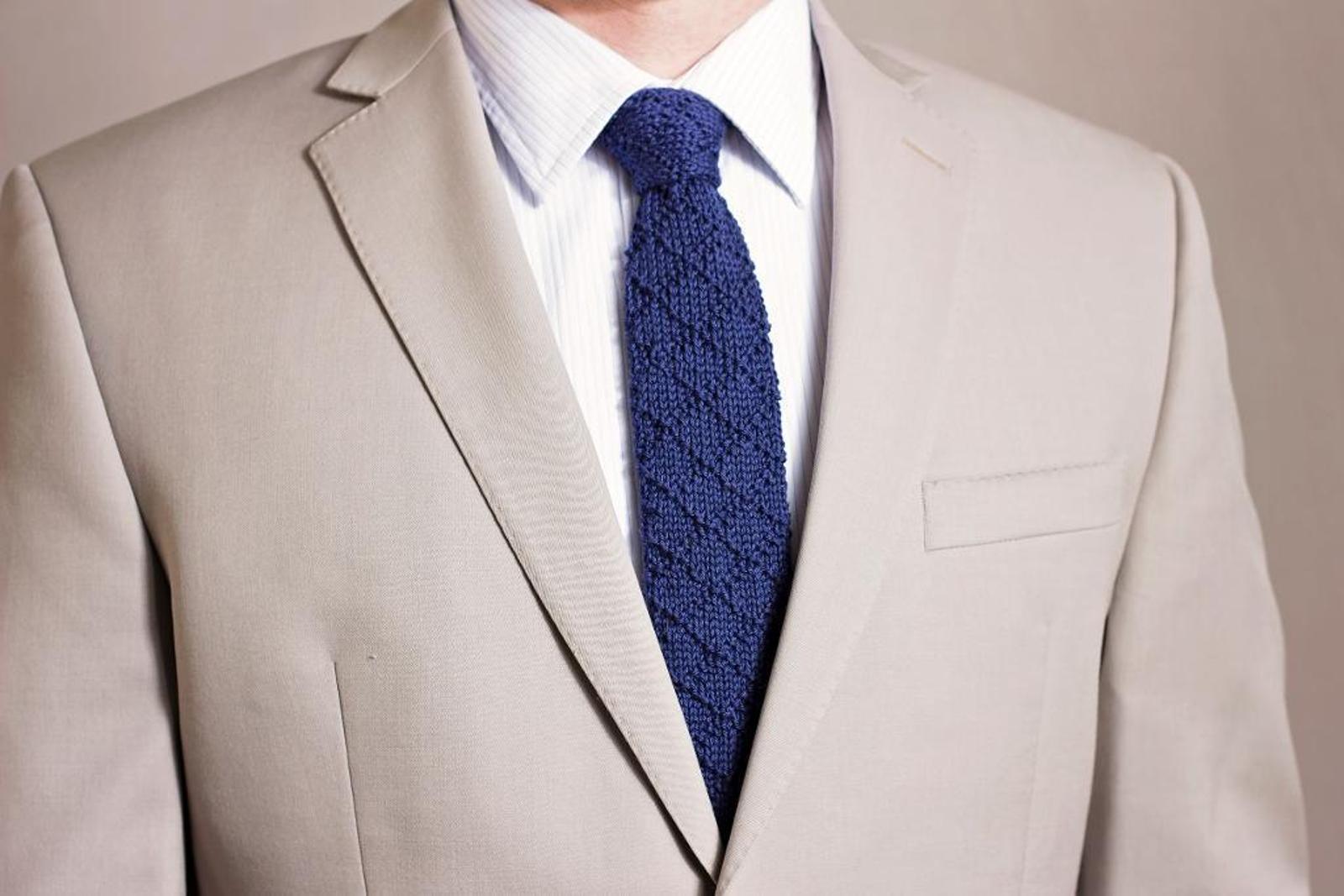 Photo via Briana K Designs
Knit necktie
A Father's Day gifts to-knit list would just wouldn't be complete with out a simple knit tie. Knit in a cotton yarn, this is a square tipped tie with a textured pattern. Choose a luxury yarn to make this a really special gift. This project will have you using no more than 200 yards of yarn making it the perfect project for those special skeins we all have hanging around in our stashes.
Will you be knitting for your dad this year? I've only ever knit a pair of socks for my father (which I've heard he does wear) but this year I'm leaning towards the Tolt Mittes.
Which projects for a special man have caught your eye?