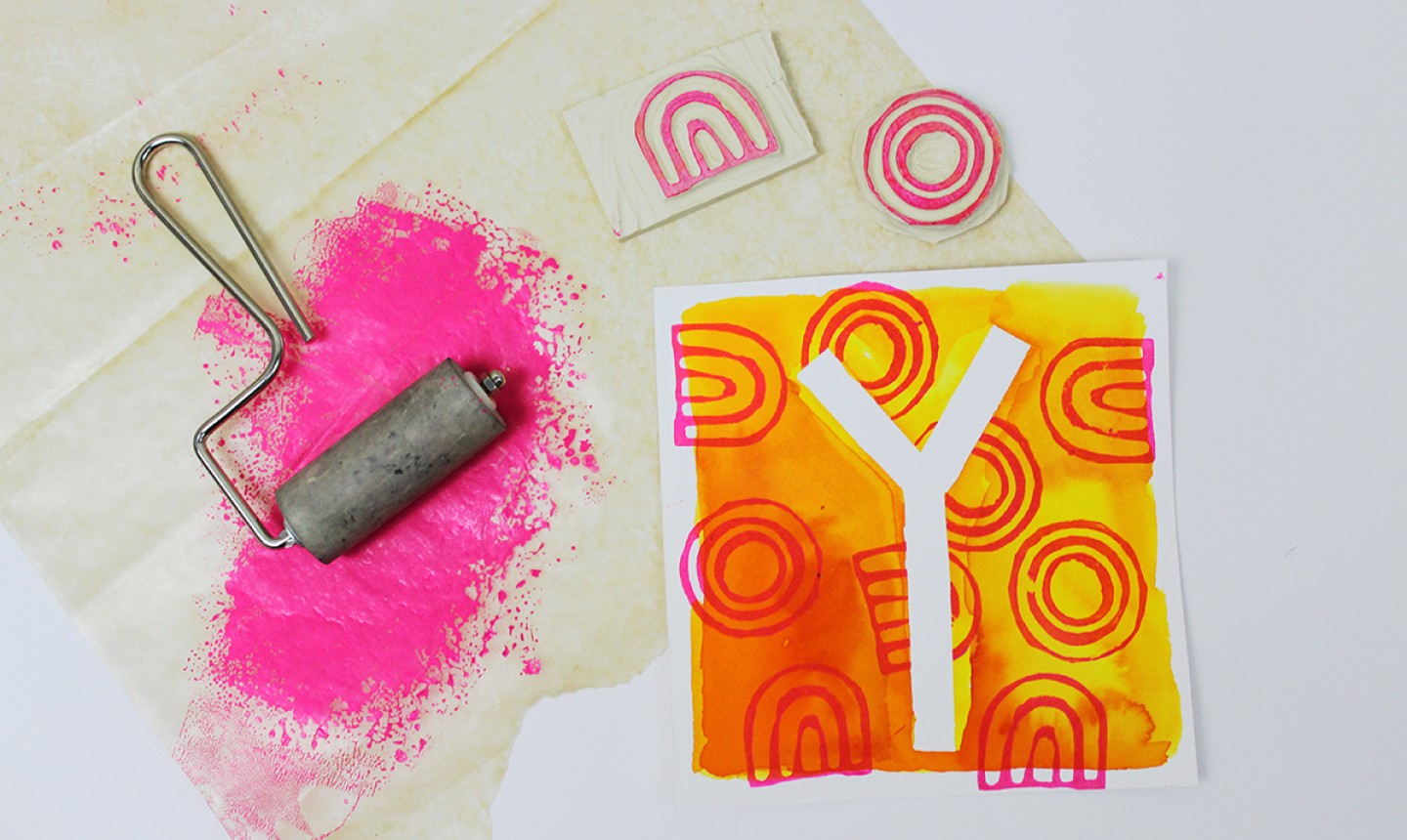 No cookie cutter kid's art here! This letter art project is the perfect way to get those creative juices flowing: You help them with the basic setup, and then the kids can totally take it from there.
Start by using painter's tape to section off a letter (an initial works!). Next, let your little artist raid your craft supplies and then go to town — whether it be through finger paints, colored pencils or dumping piles of glitter onto the paper.
Done and dry? Peel the tape from the paper, revealing a crisp letter surrounded by your kiddo's creation. Magic! Here are five simple prompts to get 'em going.
1. Let Your Kid be Like Jackson Pollock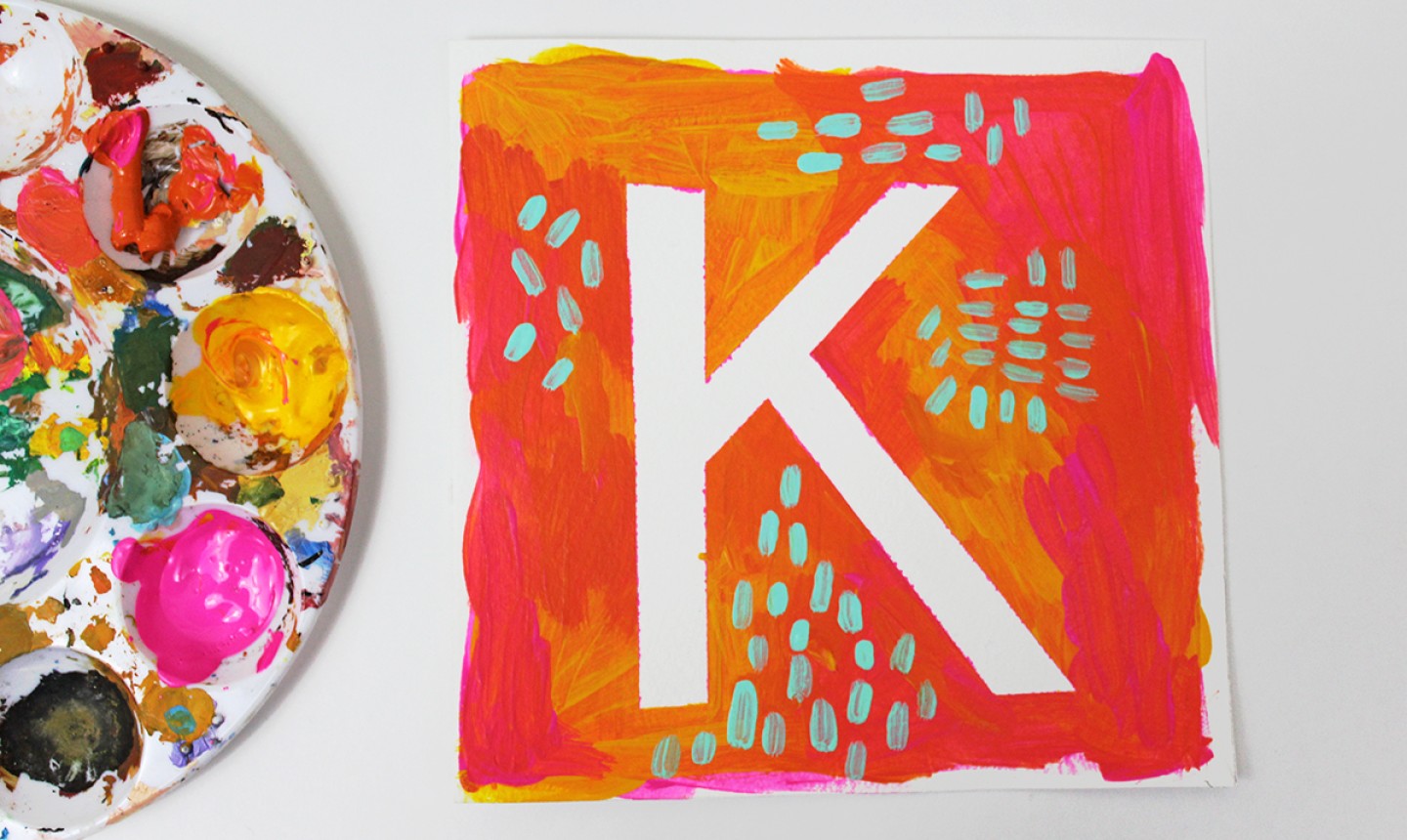 Tempera paint is fast-drying and easy to clean, which makes it ideal for this project (let's face it — kids are messy artists). Encourage your kid to go abstract by creating his own tempera expressionist painting a la modern artist Jackson Pollock.
2. Collaborate on a Color Sheet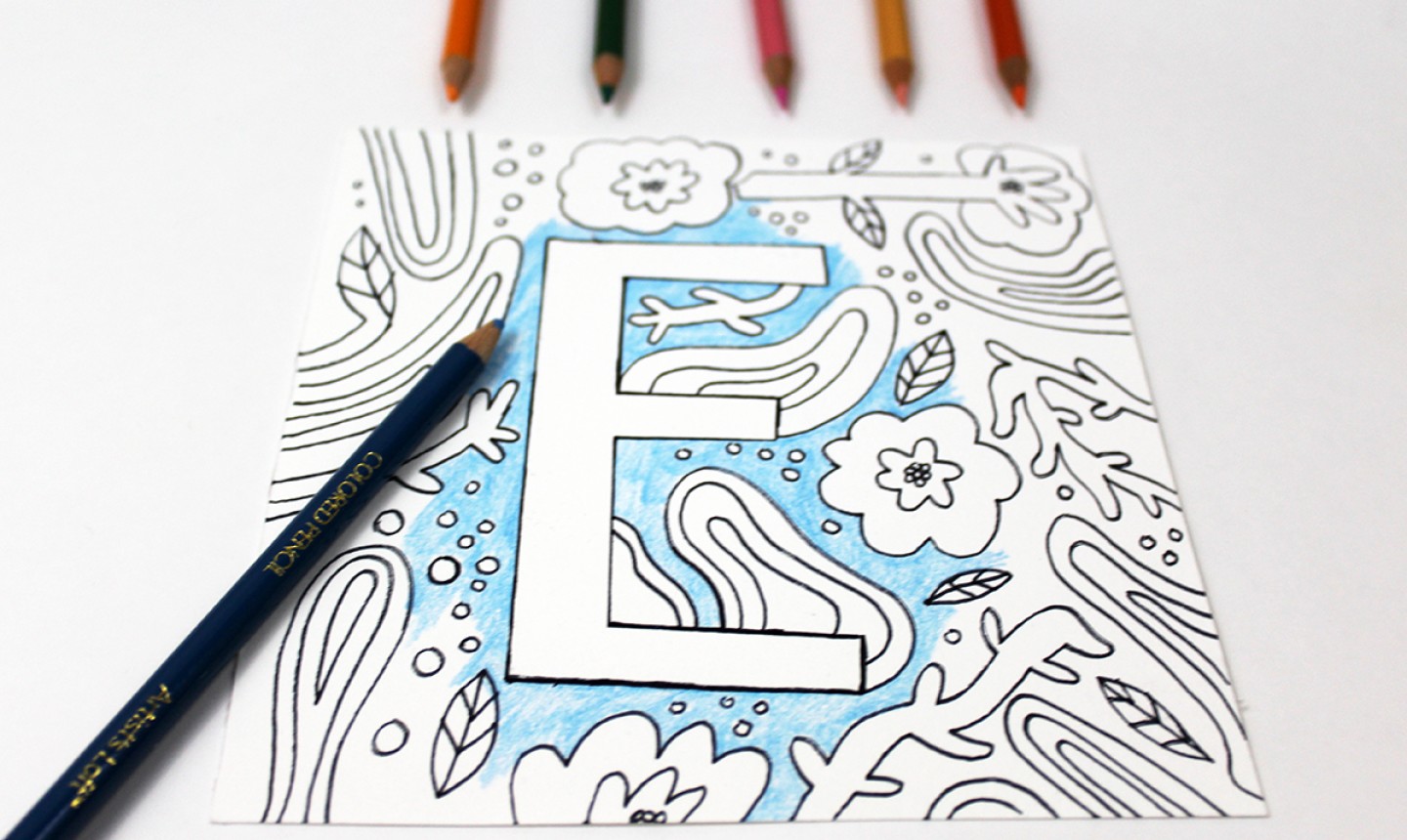 While this project is a great way for your child to express himself, sometimes a blank page can be intimidating! Help 'em out by drawing a design in ink on the paper around the letter, and then have your child color in your drawing.
3. Stamp It Up
Stamps are a fun medium and easy for kids of all ages. Pre-made ones come in all shapes and sizes, and can easily be pressed into water-soluble ink and then onto the paper. Have older children? Let them have a go at creating their own stamps out of rubber sheets, linoleum or even potatoes.
4. Create a Collage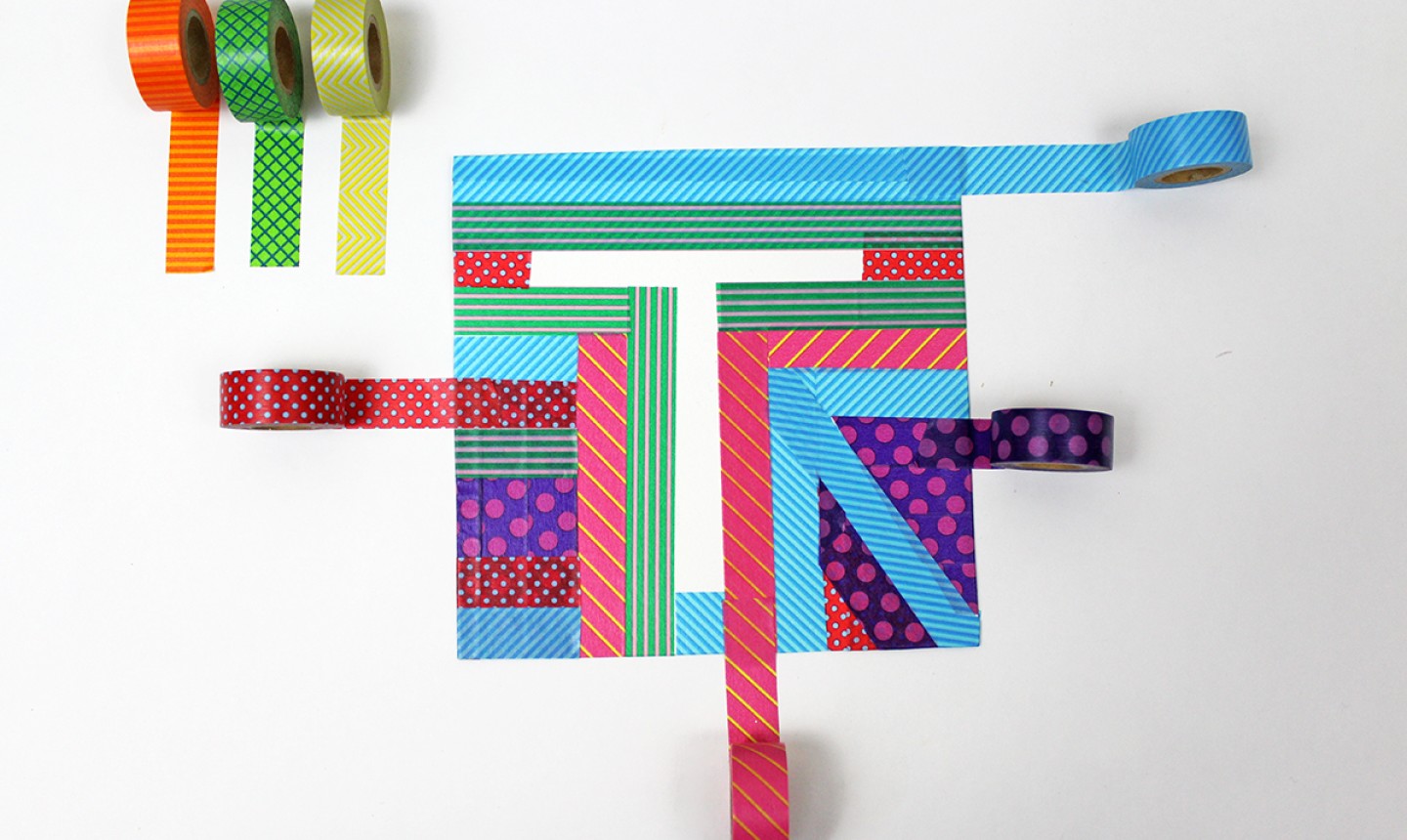 Break out all your favorite craft supplies for this one — we're talking washi tape, googly eyes, colorful string, feathers, you name it. Glue these doodads down around the letter, instead of across the tape.
Depending on what supplies you use, your child might need a bit of oversight when it comes to placement to make sure the letter stays in one piece.
5. Explore the Possibilities of Watercolor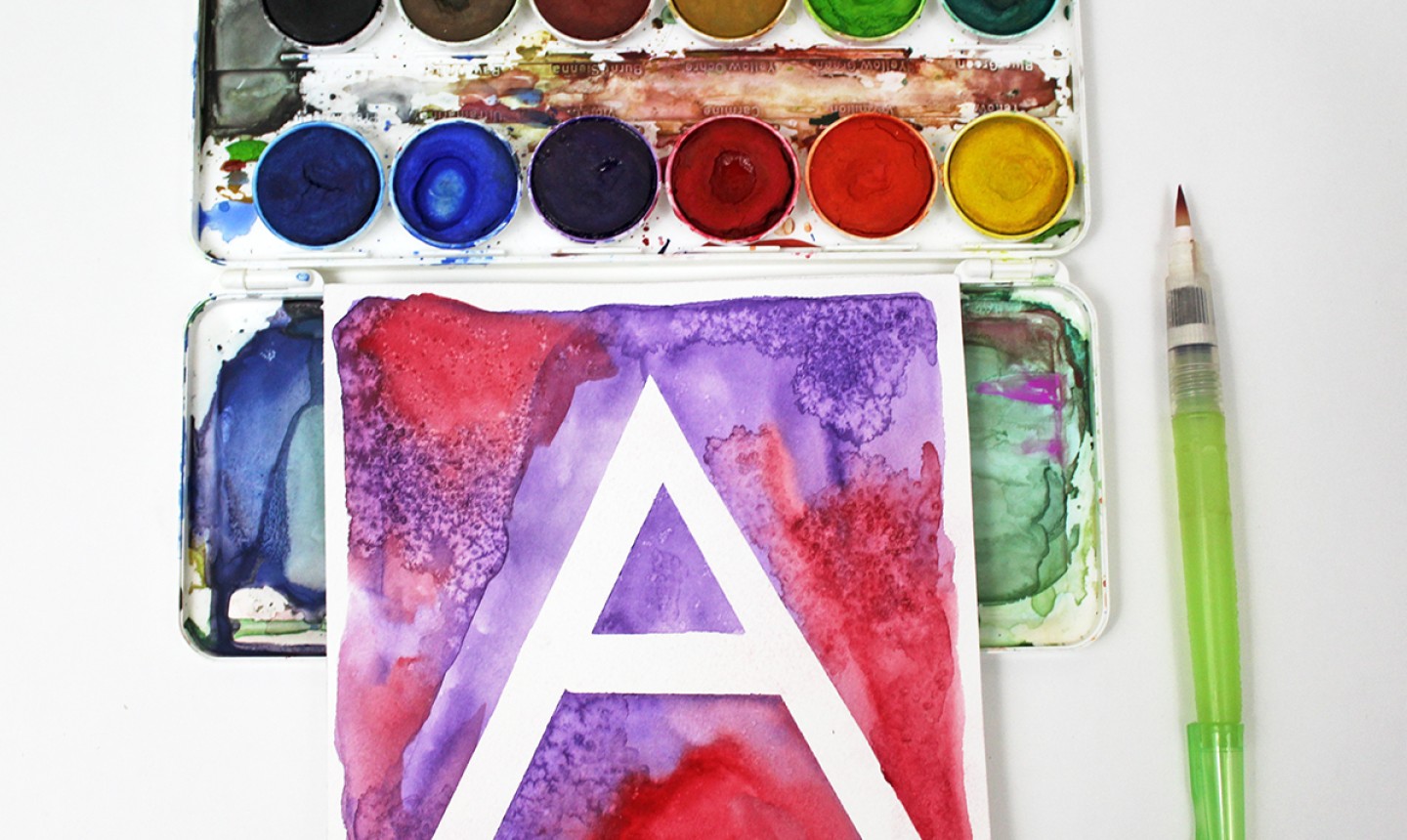 Get your kids acquainted with watercolors by having them create their own painting. Got that down? Play around with adding salt to produce texture, or have them try watercolor pencils or crayons.