Seasonal produce is always a key component in Italian cooking. Italian fruits and vegetables are the foundation for flavor in the country's cuisine, from the grapes used to make wine to tomatoes used to make sauces to olives used to make the rich and tasty oil we all know and love. The ability of Italy's chefs to make wonderful use of the country's abundant harvest is a major reason Italian cuisine is so coveted.
Familiarizing yourself with the staple vegetables in Italian cooking will not only educate you on how to stock your pantry for cooking projects, but it may also give you insight into some of the country's most famous dishes.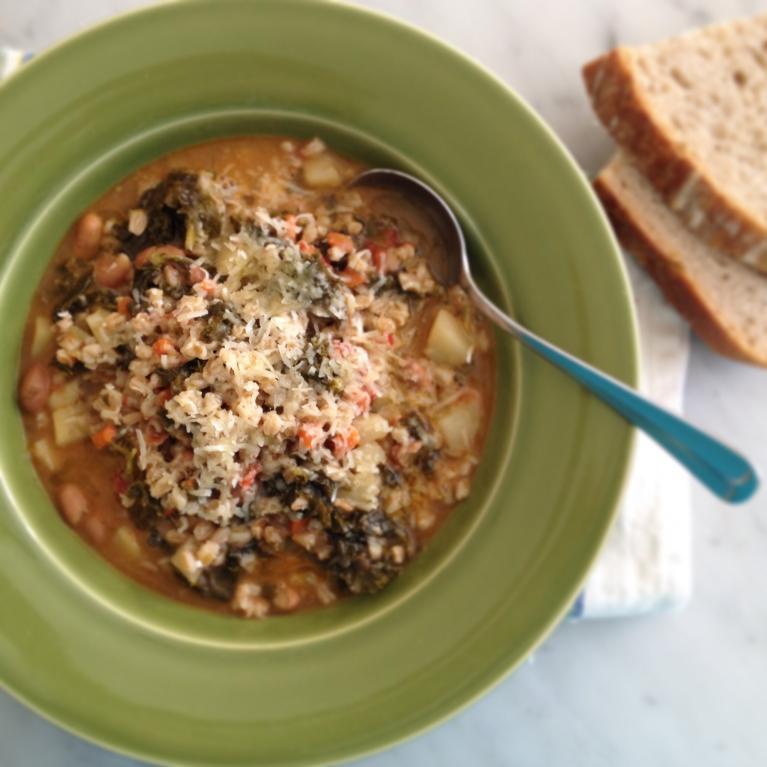 Italian Vegetable Soup with Farro via Craftsy class Authentic Italian Soups
Here's the essential list of native Italian fruits and vegetables
Let's focus on some of the top crops produced in Italy: olives, grapes, sugar beets, corn, tomatoes and citrus fruits. We'll discuss how these important fruits and vegetables are used in Italian cuisine, and how they take a dish from good to great. Buon appetito!
The taste of Italy is at your fingertips! Fresh produce is showcased in Authentic Italian Soups, where you'll learn to use hearty vegetables to help dishes come to life. Or create delicious traditional pasta in Homemade Italian Pasta with Italian cooking authority Giuliano Hazan.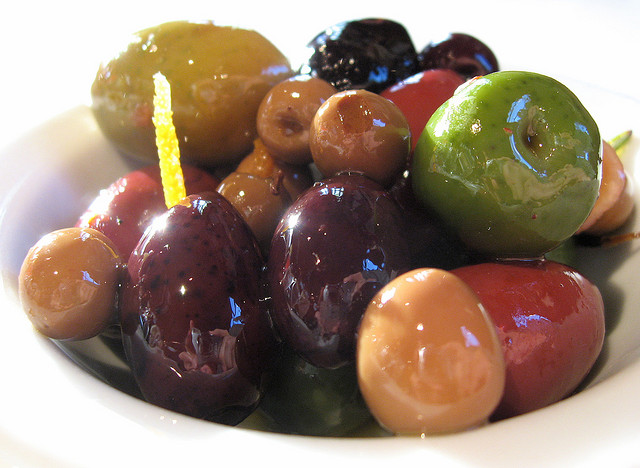 Photo licensed via Creative Commons by jurvetson
Olives
Olive oil is the mother ingredient of Italian cooking, so it would follow that olives are a key crop in Italy. Olive trees are native to the Mediterranean basin and tend to love sunny climates. In Italy, most olives are harvested from the southwest region. The olive oil produced in the country is used for sautéing, cooking homemade pasta and topping fresh bread, to name a few. Whole olives are also used in recipes to add that signature rich, salty flavor.
Photo licensed via Creative Commons by E Photos
Grapes
Without grapes, there would be no wine. So it goes without saying that grapes are an important crop in Italy. There are literally thousands of varieties of grapes, including internationally popular wine grapes Montepulciano and Sangiovese as well as varieties less known outside the region, such as Vermentino and Nebbiolo. Wine is used in cooking, to create reductions and, of course, to accompany the meal.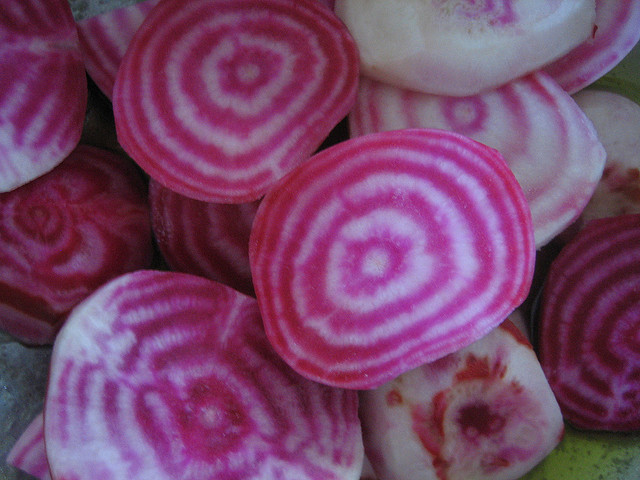 Photo licensed via Creative Commons by mtthompson
Sugar beets
Beets might not be one of the first foods that comes to mind when you think Italian cooking, but they are one of the biggest crops grown in the country. In Northern Italy, the Chioggia region produces a prized candy striped beet variety. Beets' uses are abundant. They can be used to derive beet sugar, roasted and served simply with balsamic reduction and a hint of citrus, or the bitter greens can be sautéed to add dimension to savory dishes (a delicious contrast to rich meats).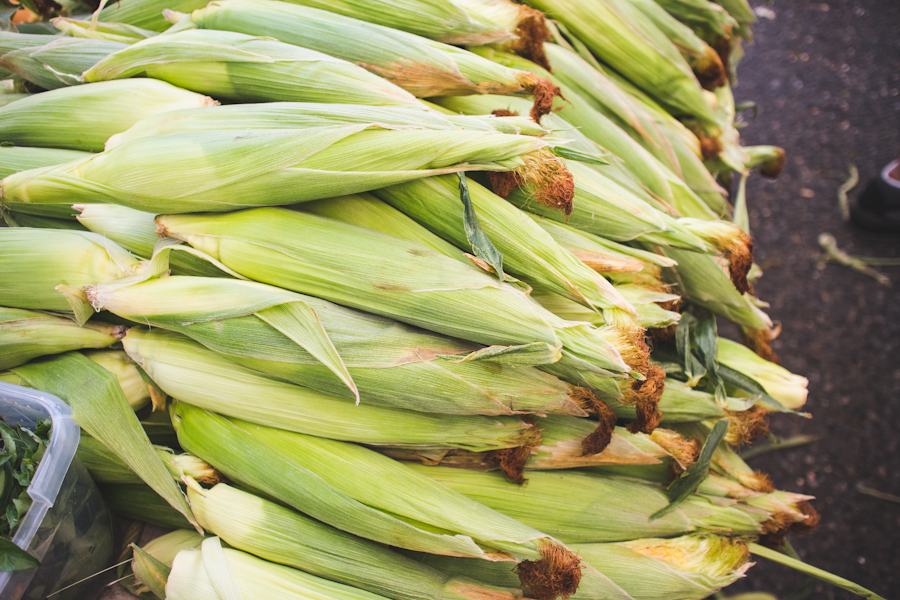 Photo via Ashley Rodriguez
Corn
Although production is concentrated in the northern part of the country, corn is grown throughout Italy. Corn is in frequent rotation in the typical Italian kitchen, used for all sorts of things from polenta to gnocchi to fresh corn salads. Corn kernels can impart texture and flavor to meat dishes, soups and pasta dishes. There's even such a thing as corn gelato!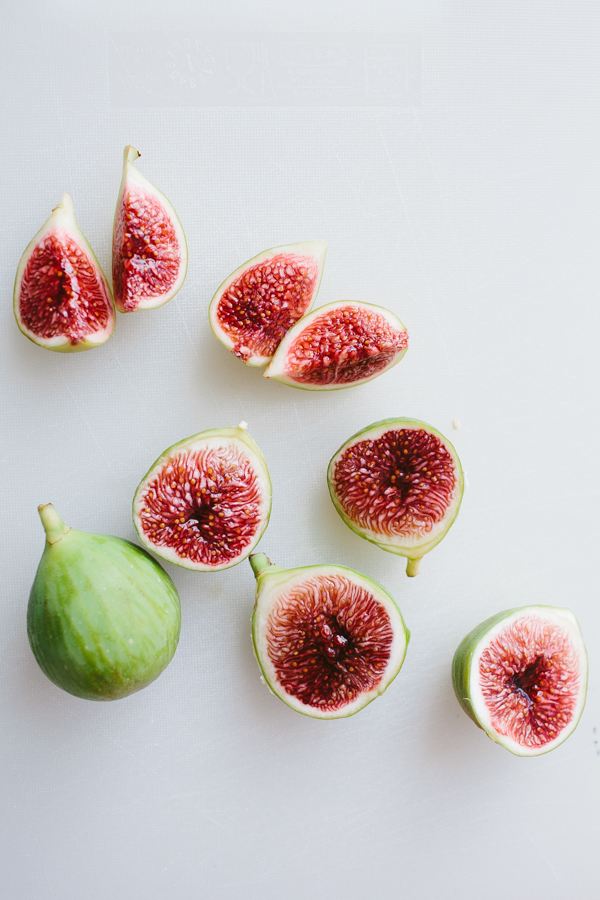 Figs perfect for anitpasto via Ashley Rodriguez
Figs
Figs have been grown in Italy for centuries and, like olive trees, they tend to grow best in the Mediterranean Basin. The jewel-like fruits can enhance cuisine both sweet and savory. They can be paired with cheese or proscuitto for a savory snack, can be used sparingly to create a sweet contrast in savory dishes or can be used to make sweet or savory tarts and decadent desserts.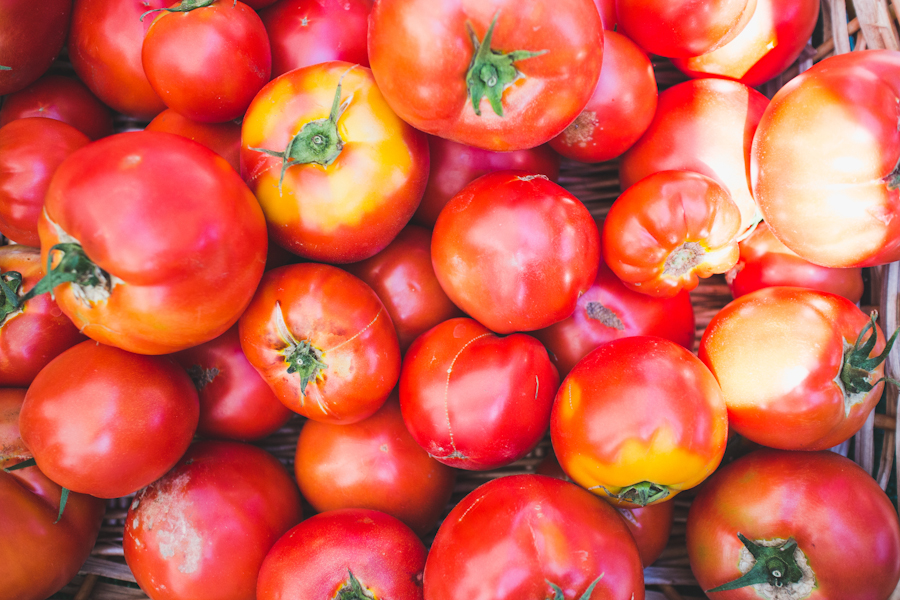 Photo via Ashley Rodriguez
Tomatoes
Italy is among the world's top producers of tomatoes, and certainly leads the pack in terms of producing delicious dishes featuring tomatoes. But believe it or not, one of the most famous foods in the country was actually imported to Italy following explorations to the Americas. Since the tomato's introduction, it has become a vital part of the country's cuisine and is used to make homemade pasta sauces and soup bases. Fresh vine-ripened tomatoes are also exquisite when served simply with mozzarella, basil and a balsamic reduction.
Photo via Ashley Rodriguez
Citrus fruits
Citrus groves are primarily located in the southern part of Italy and include cedro, limes, lemons and oranges. While oranges are produced most widely, it is the lemons that are (arguably) most captivating. Ranging from mild and sweet to tart and tangy, these lemons can be used in any number of ways, from adding acid to grilling and cooking to distilling into the ever famous limoncello.
Other crops in Italy
While these are some of the largest crops in Italy, they are by no means the only ones. Other staple fruits and vegetables in Italy include artichokes, apples, cherries, garlic, kiwis (yes, really!), lettuce, nectarines, onions, peaches, pears and potatoes.
Italian food is grounded in fresh, whole ingredients. By making use of the best local fruits and vegetables near your home, you too can create delicious and flavorful Italian cuisine.
Which ingredients do you reach for most frequently when you're cooking Italian?