If you have Irish roots, chances are you already know about all the beautiful Irish knit sweaters patterns floating around out there. But even if you're not Irish, you can still appreciate all the gorgeous twists and turns of Celtic cables that often appear in those Irish sweaters.
My red hair and Irish roots encouraged me to research Irish knit sweaters patterns — and it's not just because those traditional green sweaters look so good with my hair. From Aran cables to tweed yarn, there are a lot of beautiful elements that define Irish knitting.
Many designers have been inspired by Celtic elements. Check out the top Irish Knit Sweater patterns!
Photo via Bluprint instructor Carol Feller
Cabled Cardigan
Bluprint instructor Carol Feller mixed a traditional Irish green with modern cables to design and knit this beautiful cardigan from her class Celtic Cables. And who better to give us the 411 on Celtic cables than Carol herself, a native of Ireland? You'll have to enroll in the class to get the pattern, and you'll also get Carol's expert advice on measuring, shaping, and even fixing cable mistakes.
Read more about the Cabled Cardigan pattern here.
Enroll in the Celtic Cables class here.
Photo via Bluprint member Eileen Casey
Devenish
This sweater is named for Devenish Island in North Ireland, but the real tribute to Ireland here is in the gorgeous cable design. When we spend hours knitting such beautiful pieces for little ones who are going to grow out of them in a snap, we want to get the most out of it. Designer Eileen Casey recommends knitting it first as a tunic, then letting kids grow into the tunic, transforming it into a regular sweater. Genius!
Get the Devenish pattern here.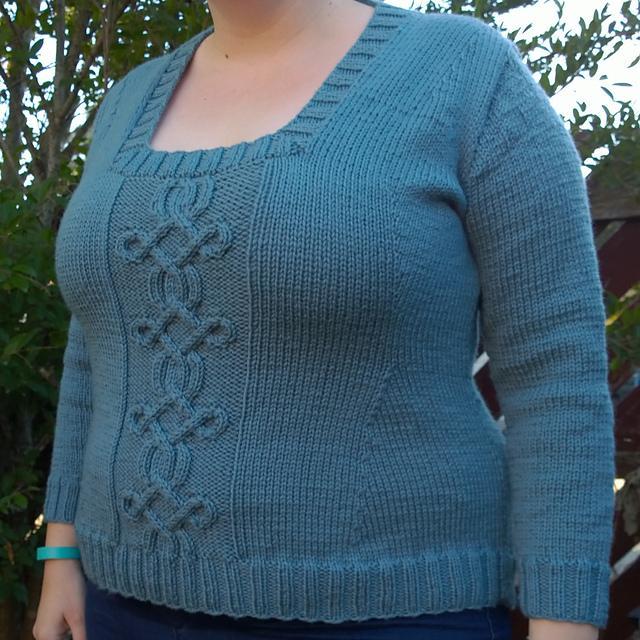 Photo via Bluprint member Leeana Gardiner
Taliesin Sweater
A Celtic cable is featured prominently right down the front center of this beautiful sweater. Designer Leeana Gardiner says she designed the pattern to be easily modifiable, and she recommends Amy Herzog's Knit to Flatter class for anyone interested in customizing it to fit their body using darts and other shaping techniques.
Get the Taliesin Sweater pattern here.
Photo via Bluprint member leslie866207
Isolde
The Celtic-inspired stitching on this sweater doesn't end with the stitching up the center. Check out the neck and sleeves and you'll see the twists going around every edge. I love the unique hem with its own cable embellishment.
Get the Isolde sweater pattern here.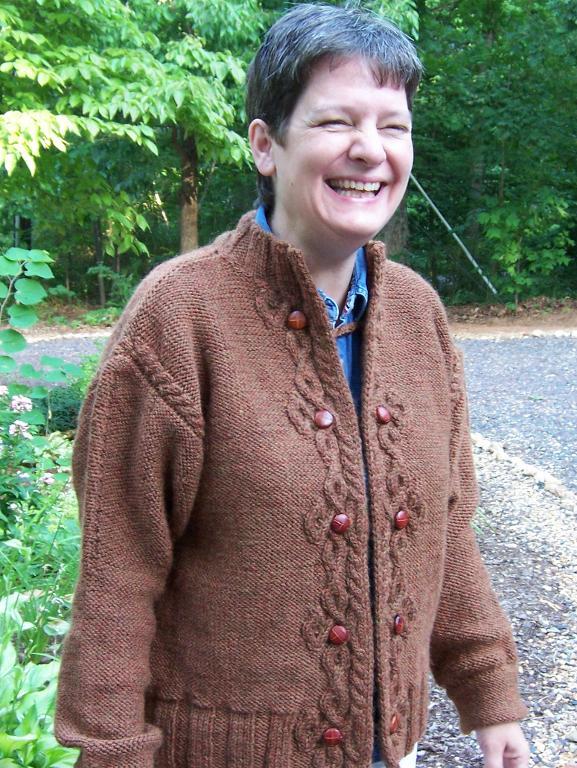 Photo via Bluprint member Mary G knits
Celtic Closure
I love a tweed yarn paired with Celtic cables. I read in Carol Feller's Contemporary Irish Knits book that the "nepps" of Donegal tweed are actually one of traditional elements of Irish yarn. The buttonholes of this cardigan are hidden in the center of the cable, and the pattern comes with both written instructions and a chart, so the cable stitches are super clear no matter how you prefer to read your pattern.
Get the Celtic Closure sweater pattern here.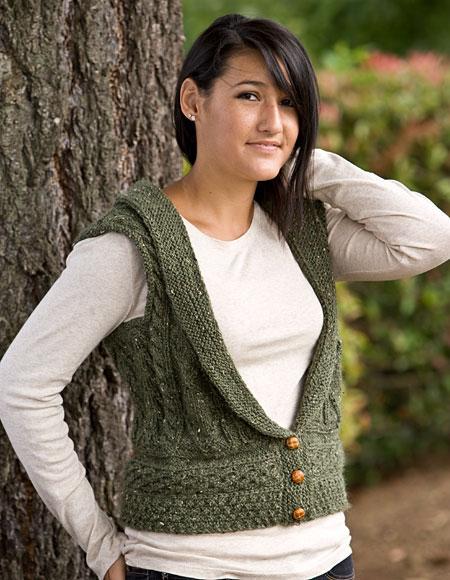 Photo via Bluprint member Mary G knits
Memories of Eire
This vest features several different cable patterns. It's practically a sampler of Irish tradition! You'll need to be hyper focused while you knit this, as it requires reading several charts at once. No watching television while you knit this intricate vest!