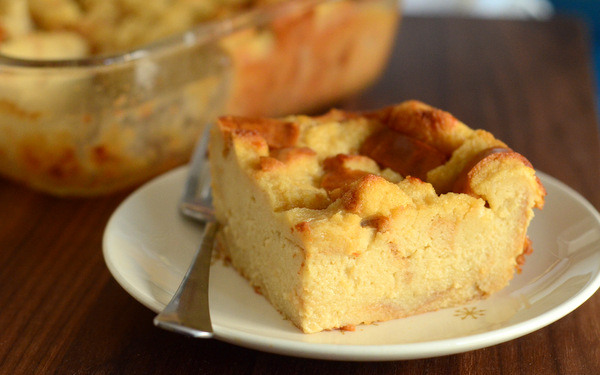 If you're a fan of bread pudding, it's time you made friends with the Irish variation. The dish doesn't hail from the country, but rather gets its name from the generous amount of Irish cream. Serve it up on St. Patrick's Day or Easter brunch for a table full of satisfied guests.
Irish Cream Bread Pudding
Yield: serves 9
Ingredients
8 cups cubed white bread (approximately half a loaf)
3 large eggs
1 cup sugar
¼ teaspoons salt
1 teaspoon vanilla extract
1 cup Bailey's Irish Cream (or make your own)
2 cups milk (preferably whole milk)
Pro Tip: Cut the bread into cubes of roughly the same size before you begin, to ensure they soak up the custard base evenly.
Instructions
1. Preheat oven to 350 F. Lightly grease a 9″ square baking dish. Place bread cubes into a large bowl.
2. In a medium bowl, whisk together eggs, sugar, salt, vanilla extract and Irish cream. When ingredients are well combined, whisk in the milk.
3. Pour milk mixture over the bread cubes and allow them to soak for 10 minutes. Turn with a spatula, if necessary, to evenly coat.
4. Pour the bread mixture into a prepared pan and spread it into an even layer. Bake for 40-45 minutes or until the pudding is set, the top is light golden in color and a sharp knife inserted into the center comes out fairly clean.
5. Allow to cool for at least 15 minutes in pan.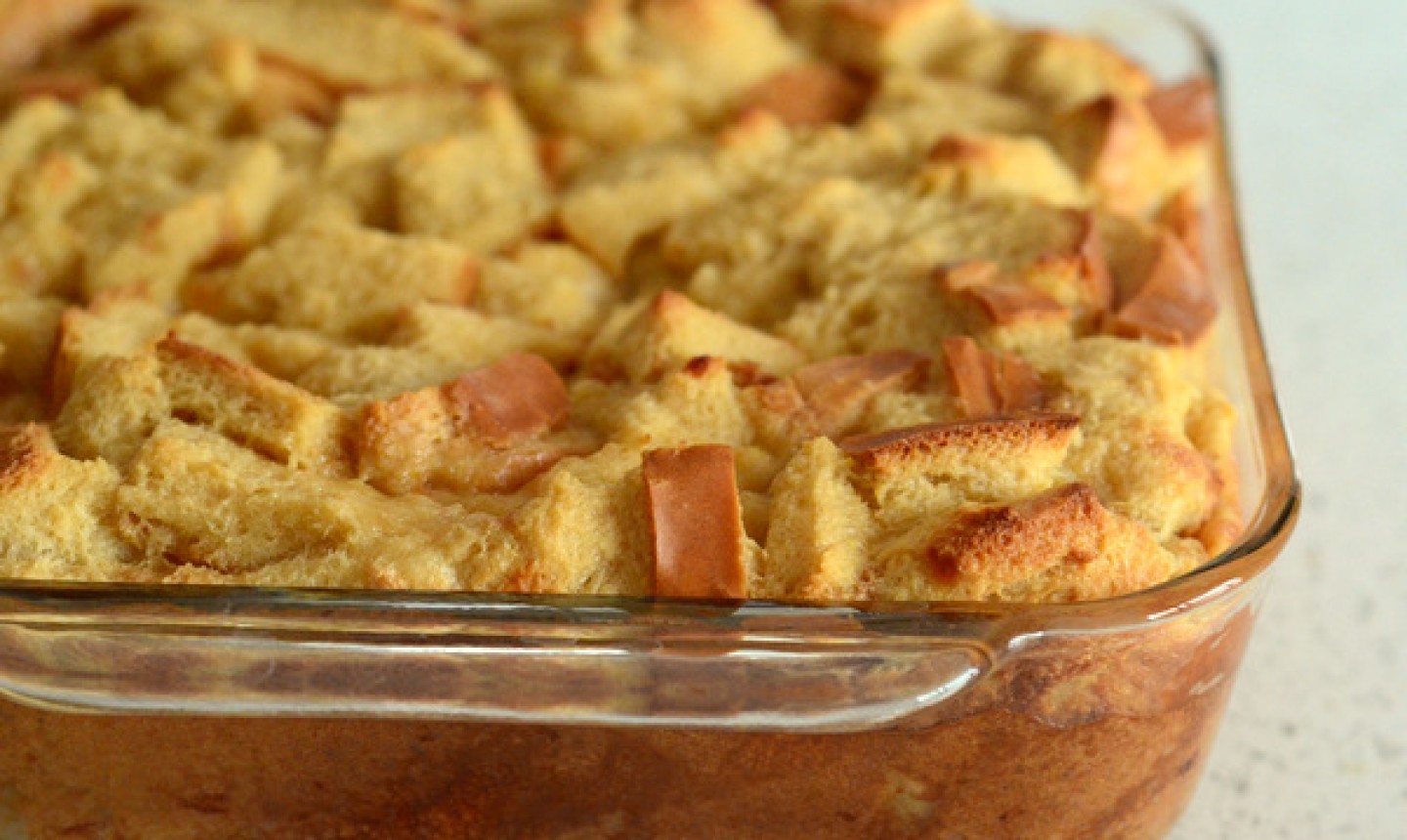 Bread pudding can be served warm or chilled. (It'll be easier to cut when chilled.) Leftovers should be cooled completely and stored in the refrigerator.