We're obsessed with amazing designer-entrepreneurs making patterns for clothes and accessories that we want to make and wear RIGHT NOW. Along with great style, indie patterns rock real-world sizing, downloadable pattern options, tutorials, and pattern hacks and variations that make a wardrobe really work. The only downside might be so many genius pattern companies to choose from. Here are some we love.
By Hand London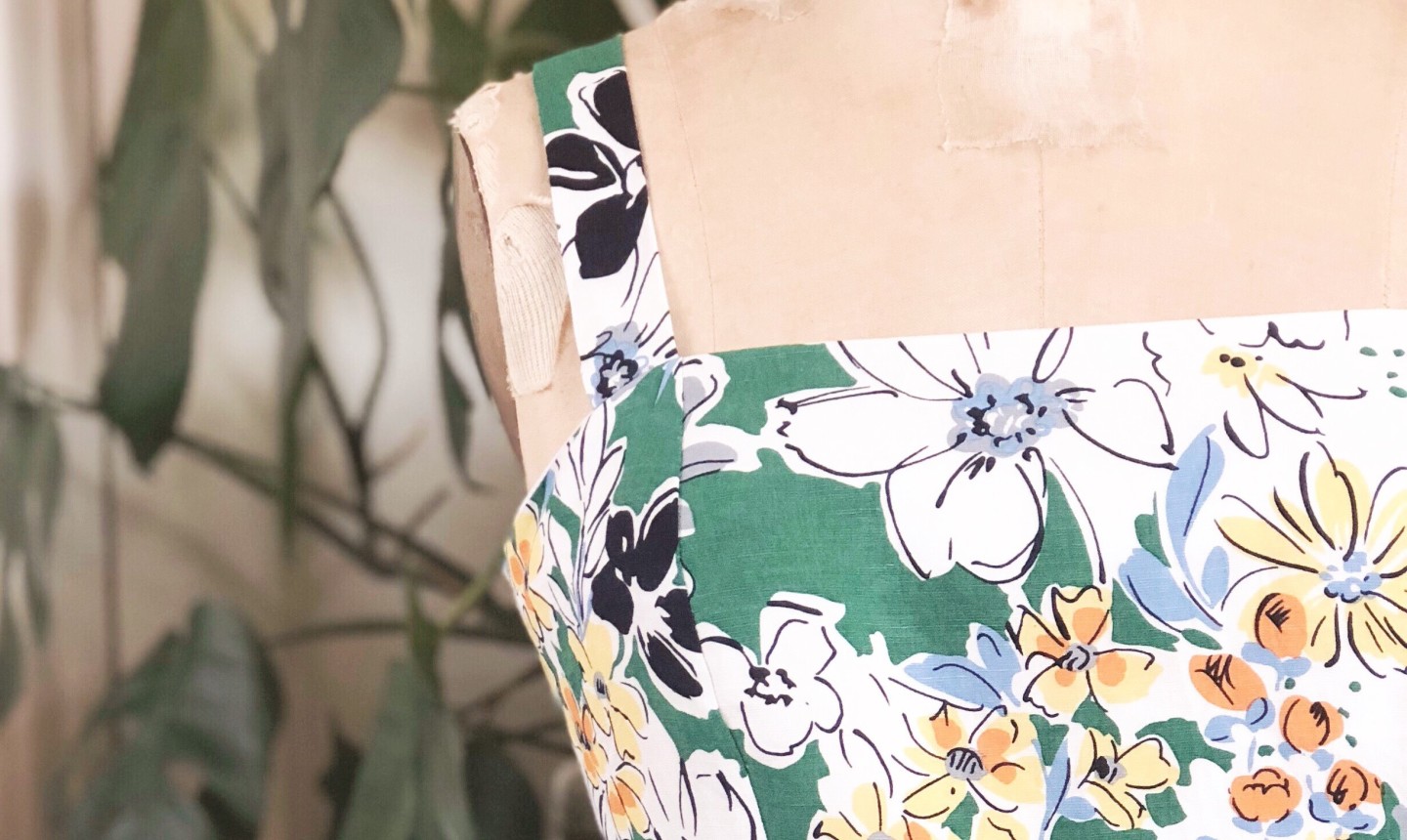 Charlie Dress from By Hand London. Photo by @byhandlondon
London- and Amsterdam-based Charlotte, Victoria, and Elisalex deliver gorgeous European style in their By Hand London collections of sewing patterns. You'll love their chic dresses and cool skirts and separates. Discover super-helpful sewing tutorials on their site, too.
Try these: Holly jumpsuit, Charlotte skirt, Charlie dress, Anna dress
Cashmerette
Fiona Sundress by Closet Case Patterns. Photo by @closetcase.patterns
Cashmerette Designer Jenny Rushmore makes sewing patterns celebrating "curves, confidence, and limitless style" for sizes 12-28 and bust sizes C-H; she's also a co-founder of the Curvy Sewing Collective. Jenny's patterns are chic, cute, and beautifully drafted, so forget all that snarky advice about "body camouflage" — just do you, and look sensational.
Try these: Turner dress, Ames jeans, Concord tee, Springfield top
Closet Core Patterns
Chic, versatile, and achievable are Montreal-based designer Heather Lou's Closet Core Patterns specialties (check out all the gorgeous Fiona sundresses on IG). Her website says it all: "Our bilingual [French/English] patterns, step-by-step tutorials, and obsessively clear online courses are intentionally changing the way women build — not buy — comfort, joy, and ease into their closets."
Try these: Fiona sundress, Charlie caftan, Ebony tee
Grainline Studio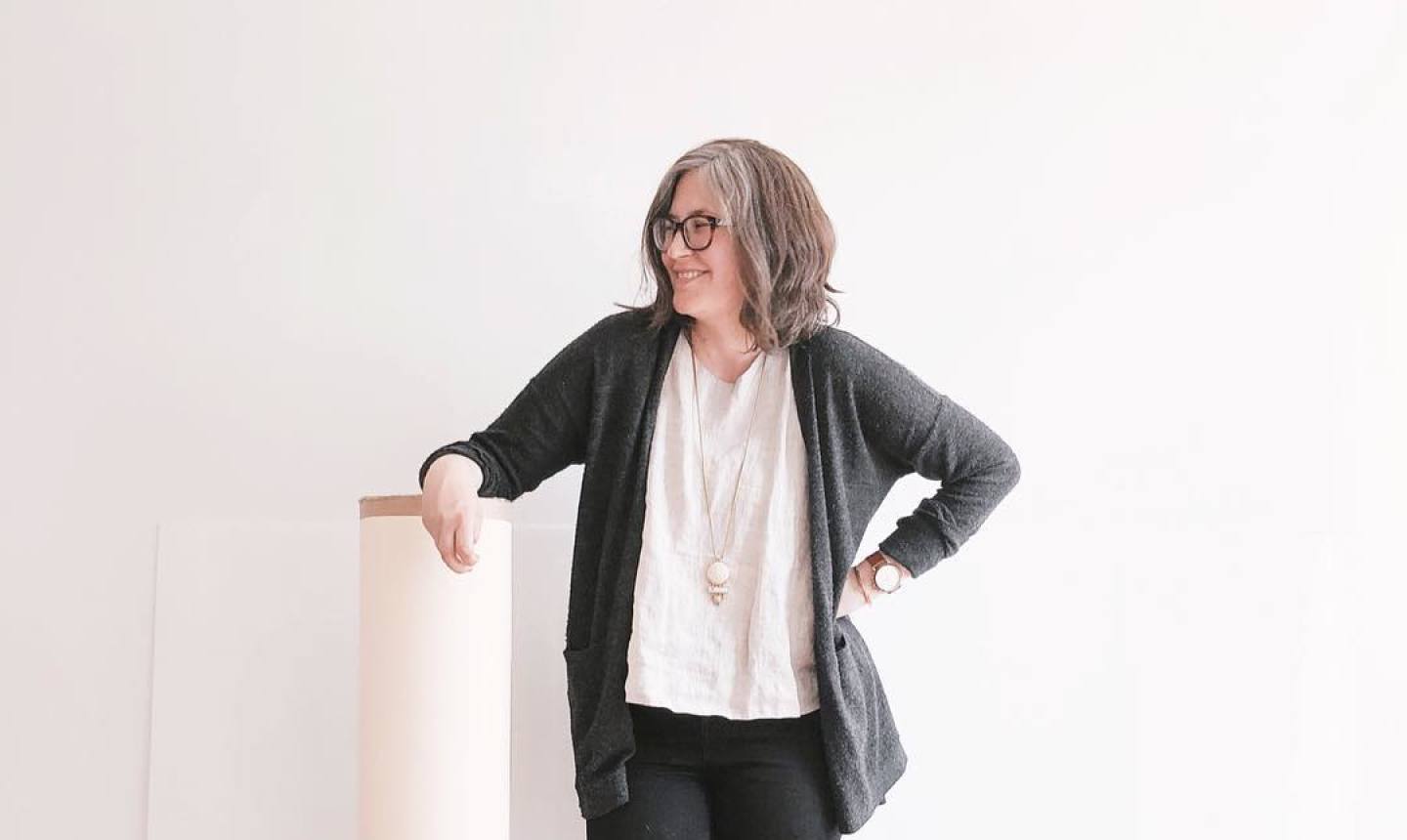 Jen Beeman of Grainline Studio in Hadley top and Driftless cardigan. Photo by @grainlinestudio
Jen Beeman's Grainline Studio designs might well be your core wardrobe — casual, modern, and easy to dress up or down with different fabrics. Jen's eye for contemporary fit and carefully detailed instructions make her patterns perfect for beginners and beloved by more experienced sewers.
Try these: Scout tee, Lark tee, Portside travel set, Yates coat
Named Clothing
Finnish sisters Saara and Laura Huhta design patterns for fashion-forward, on-trend clothes with five levels of difficulty to accommodate every sewer. Devoted fans hotly await Named's two annual collections, along with smaller pattern releases throughout the year. If you love fashion sewing, start here.
Try these: Ansa Butterfly Sleeve dress, Sointu kimono tee, Mimosa culottes, Anni variations
Noodlehead
Super-creative Anna Graham designs Noodlehead patterns for awesome bags, pouches, totes, and home accessories. The mom of two and author of Handmade Style: 23 Must-Have Basics to Stitch, Use, and Wear offers detailed instructions so you can stitch fearlessly.
Try these: Wool + Wax Tote, Range backpack, Petal clutch
Thread Theory Designs
Morgan and Matt Meredith of Thread Theory design and curate great patterns for menswear, an under-served sewing niche. Perfect tees and shirts, pea coat, classic waistcoat, shorts, and more make great gifts for your guys — or just might inspire them to learn to sew themselves.
Try these: Belvedere waistcoat, Fairfield button-up shirt, Strathcona henley tee