I shouldn't have to say this, but keep your fabric scraps! I am always amazed when I see other sewers so casually discard leftover scraps of fabric. I am just the opposite. I hoard any and every piece of fabric left over from the sewing projects I make and keep them stashed away in bins in my sewing studio. I can't tell you how frequently I dig into that stash for prime bits and pieces to be used for this or that.
Scraps are invaluable pieces of fabric that help make sewing an economically viable endeavor.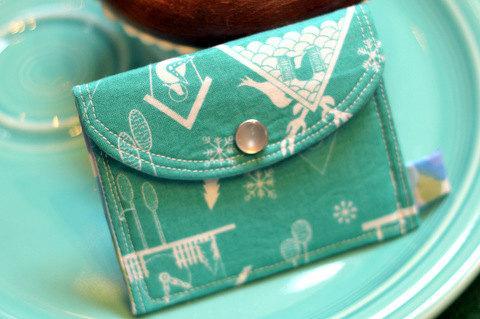 Case in point, the throw pillow seen below. With a few small pieces of scrap fabric and an hour's worth of time, it's done. I made the pillow from pieces of fabric leftover from several projects that included a handbag, skirt, a top, tunic and curtains. As the saying goes, waste not want not.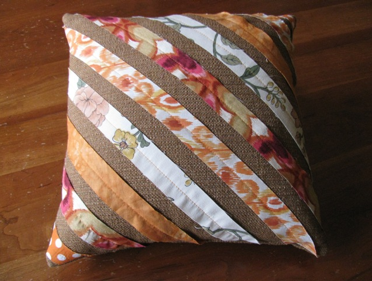 That stash of scraps comes in handy at this time of year when so many of us want to make handmade holiday gifts. They can be put to valuable use in so many ways and can make any number of fun and useful items.
Great gifts!
As holiday parties and family get-togethers approach, scraps come in handy for creating wonderful hostess gifts, like wine bottle covers, coasters, embellished kitchen towels or napkins. Use your scraps to fashion pretty pouch-style bags to use instead of wrapping paper. Small pieces make perfect appliqués to add to anything and everything. Or, put those scraps to use to make cute little soft animals to give to the young kiddies in the family. And, for a fellow sewer, consider making a pretty pincushion or workroom item where your efforts will be truly appreciated.
Interfacing and lining
While on the subject of scraps, the same holds true for interfacing and lining material. Why anyone would ever discard any leftover interfacing material is a real puzzle to me, especially the unwoven varieties where aligning grainlines is not an issue. Keep those scraps! Both the small and large pieces will find a purpose. Maybe not today, but they will at some point and when they do, you will be grateful you didn't have to run to the store to buy some.
The following patterns are perfect for using up your scrap fabric. As an added plus, most can be completed in a small amount of time, so they're perfect evening or weekend projects!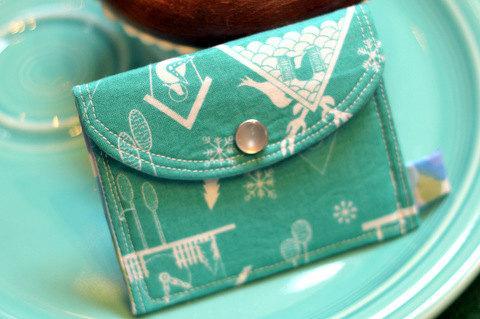 Photo via Craftsy member elegantitus
Commuter Wallet/Coin Purse:
This easy-to-make commuter wallet/coin purse requires less than ⅛ yard of fabric. Stitch some up in fun holiday fabrics, and it would make great packing for a gift card or a small piece of jewelry.

Photo via Craftsy member Larissa Holland
Baby Binky Bunny:
These darling soft bunnies sit snuggled in their own tiny quilt. What a wonderful stocking stuffer for wee ones!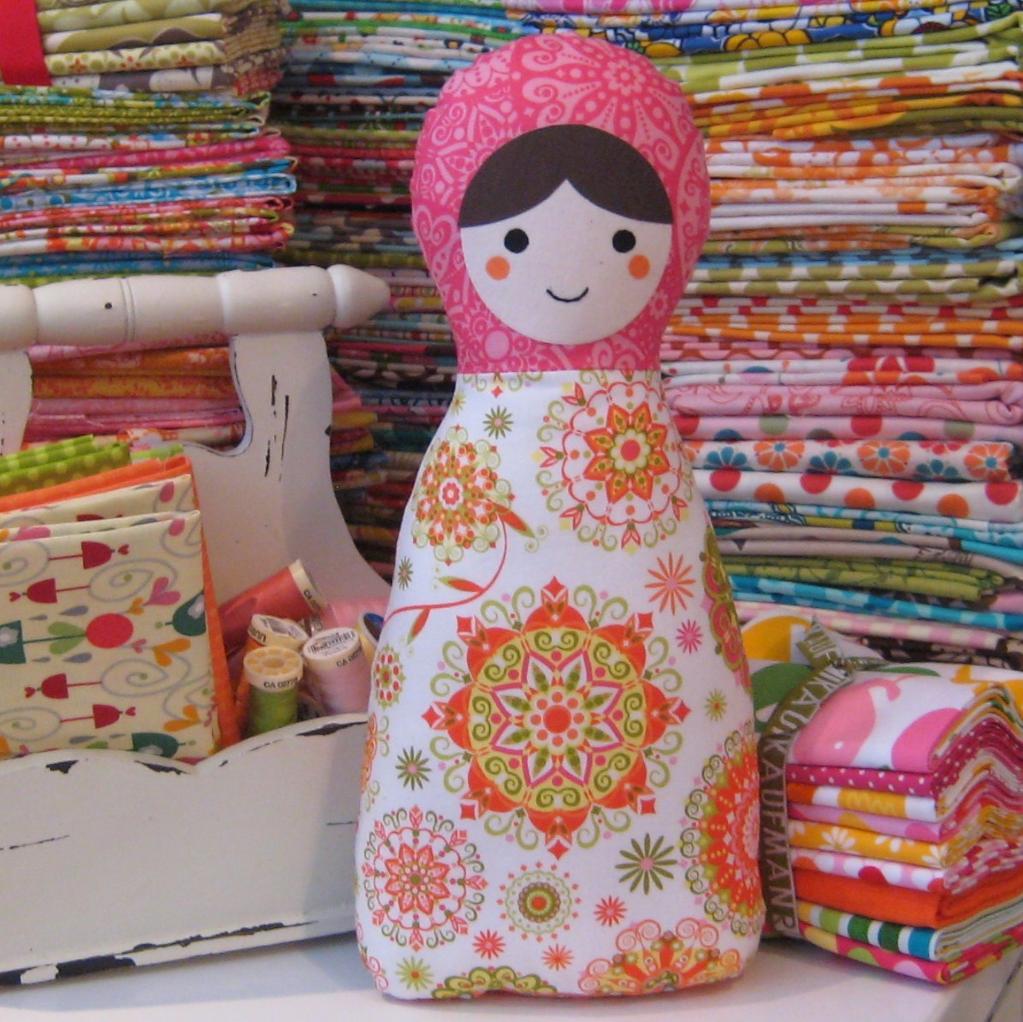 Photo via Craftsy member Tictac and Toe
Matryoshka Doll:
These cute little Russian-inspired dolls will light up any little girl's face with smiles. No better way to use up those bits and pieces of leftover fabric.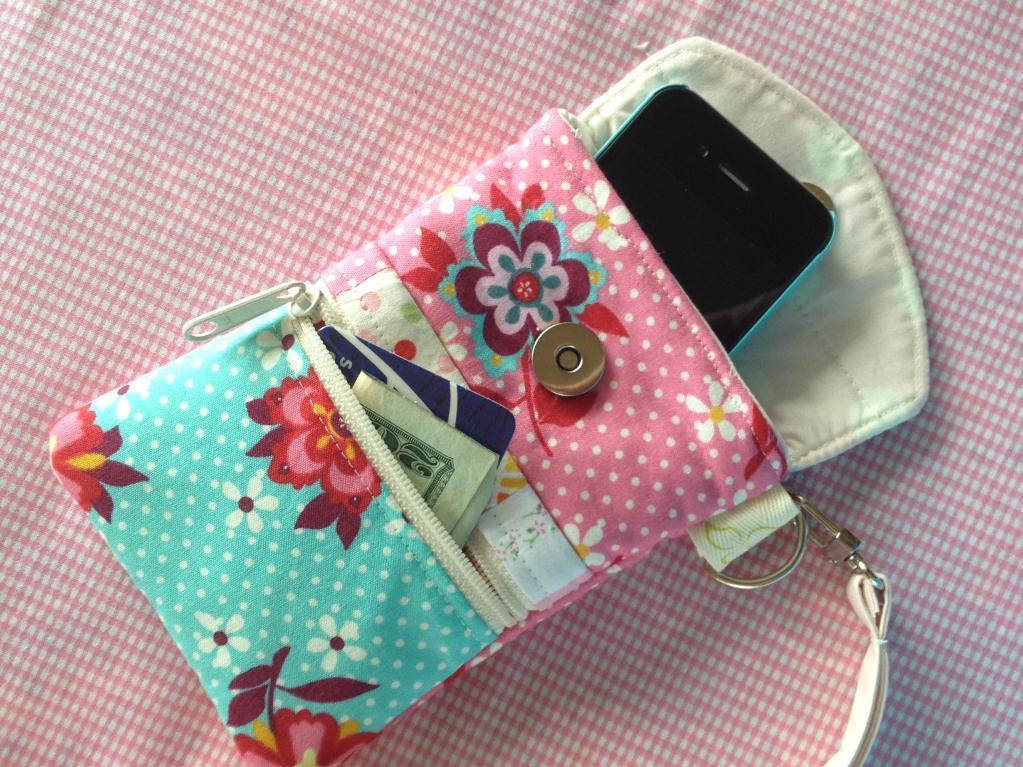 Photo via Craftsy member Trillium Design
Cell Phone Wristlet:
A truly practical item that puts both those leftovers and your sewing skills to good use.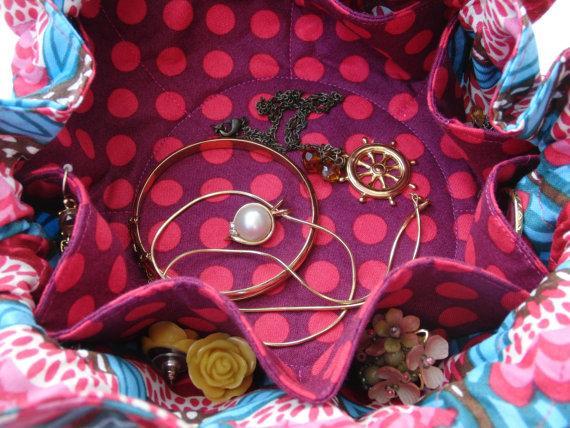 Photo via Craftsy member The Plaid Scottie
Weekender Jewelry Pouch:
Both a travel bag and storage pouch to store your fine jewelry pieces. Cleverly designed to keep items separated.
 What are your favorite ways to use up scrap fabric?