How many pincushions do you have? If you are like me, you have several sewing projects in the works that most likely involve fabrics of varying types and weights. Oftentimes, each requires a different type of pin to do the job right.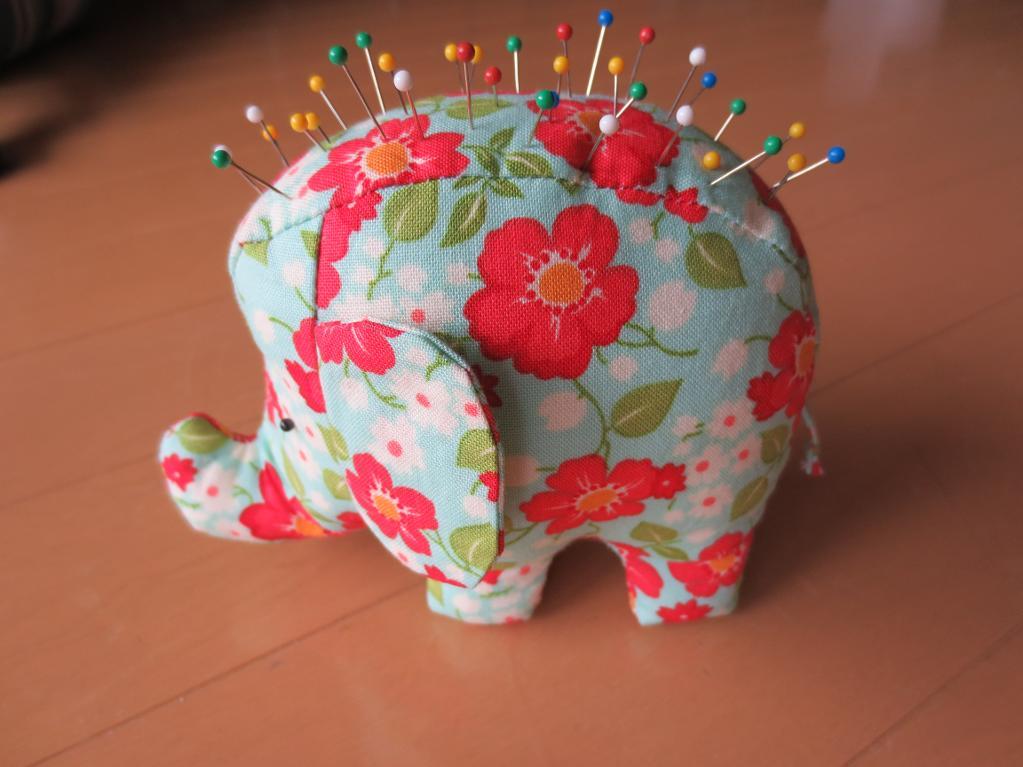 Elephant Pincushion via Craftsy member DatPixieGirl
I know when I am sewing with knits, I prefer to use ballpoint pins. For sewing bulky fabrics, like fleece or thick woolens, I pull my long quilting pins. And for lightweight sheers or delicate silks, I know I can rely on my best ultra-fine glass headed pins. Of course, my favorite general purpose pins are my glass headed, extra fine ones — not too long, not too fine and super duper sharp! They tend to glide through most fabrics with ease and can stand the heat of an iron.
As you can imagine, that's a lot of pins. It's easy to see why just one pincushion is not nearly enough. Having several filled with each variety of pins at the ready makes shifting from one project to another a breeze. I even keep a wrist pincushion on hand for when I'm fitting myself or a client. I keep all of my pincushions stored in a rolling supplies cart that sits right next to my sewing table.
I just love pincushions. They say so much about who we are. Not only are they a great way to express our creativity and individuality, they are fun and easy to make. And they can be fashioned into just about anything!
There are so many fun pincushion patterns available on Craftsy. Here are just a few of our favorites: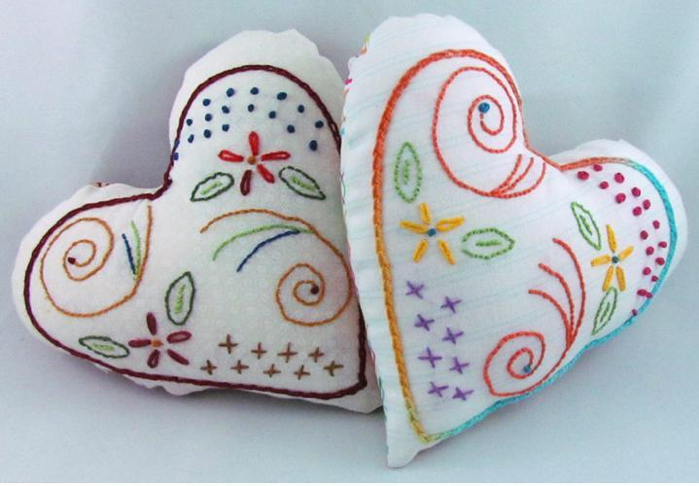 Photo via Craftsy member Kim Jamieson-Hi
1. Flourishing Heart
The FREE Flourishing Heart Pincushion pattern by Kim Jamieson-Hi is a perfect way to practice your hand embroidery. So sweet!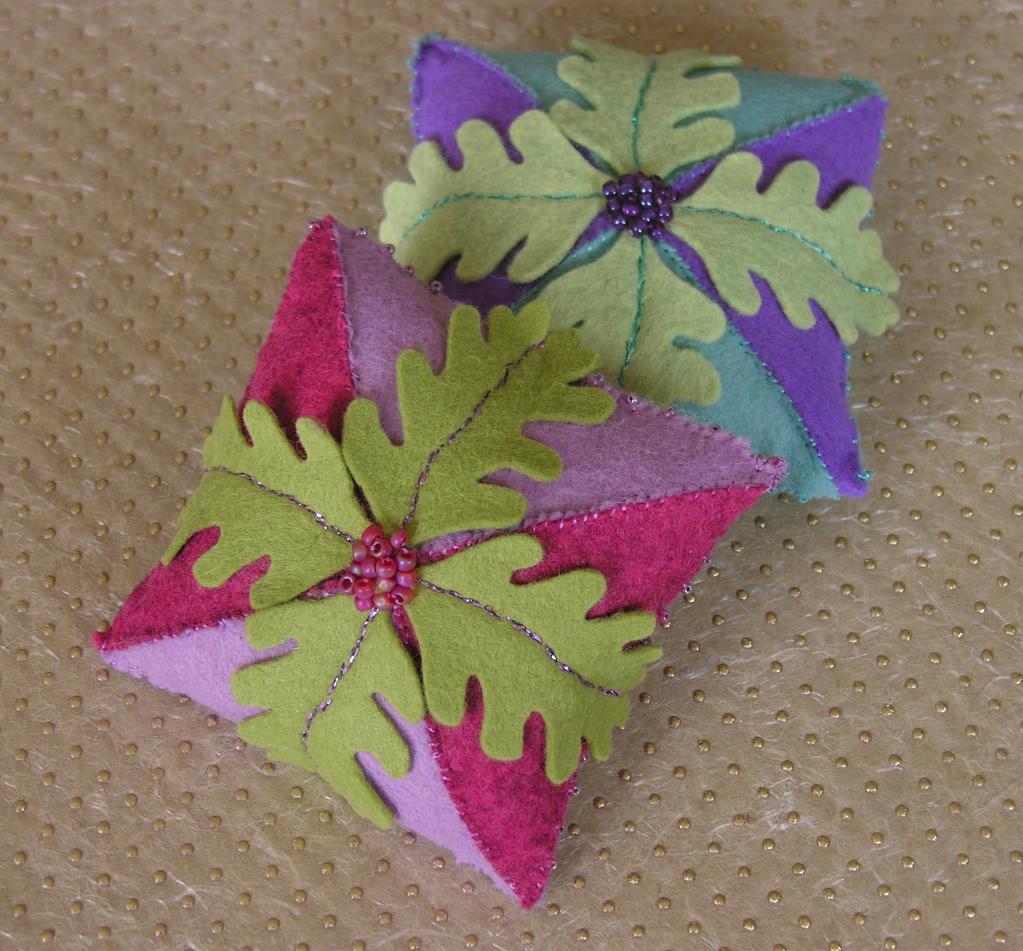 Photo via Craftsy member Two Lucky Cats
2. Making a Berry
Colorful felt and beading transform this simple-to-make pincushion from a sewing staple into something truly special. Make this as a gift for a fellow sewist or as an indulgence for yourself!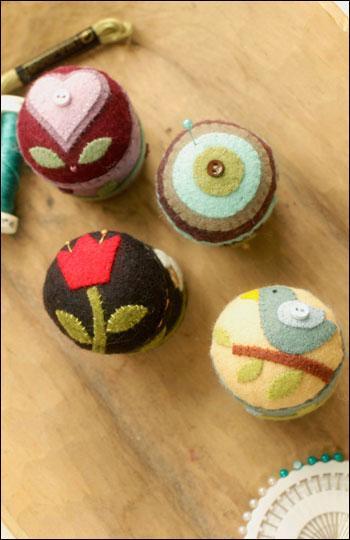 Photo via Craftsy member Indygo Junction
3. Folk Art Pincushions
Download the Folk Art Pincushions pattern by Indygo Junction and add artsy flair to your sewing room. These petite pincushions, which feature traditional folk motifs, are oh-so-charming.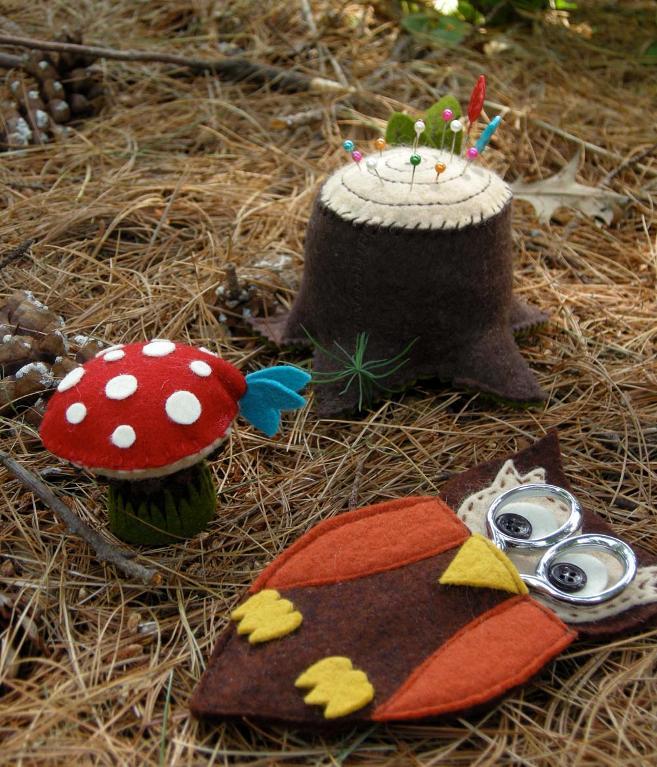 Photo via Craftsy member Betz White
4. Woodland Sewing Set
This felt sewing set is too cute for words! Betz White, instructor of the Craftsy class Project Upcycle: Thrifty Sewing Project, shares this whimsical project that not only includes directions on how to make a tree-stump pincushion but also patterns for an adorable owl scissor case and toadstool to store your retractable tape measure.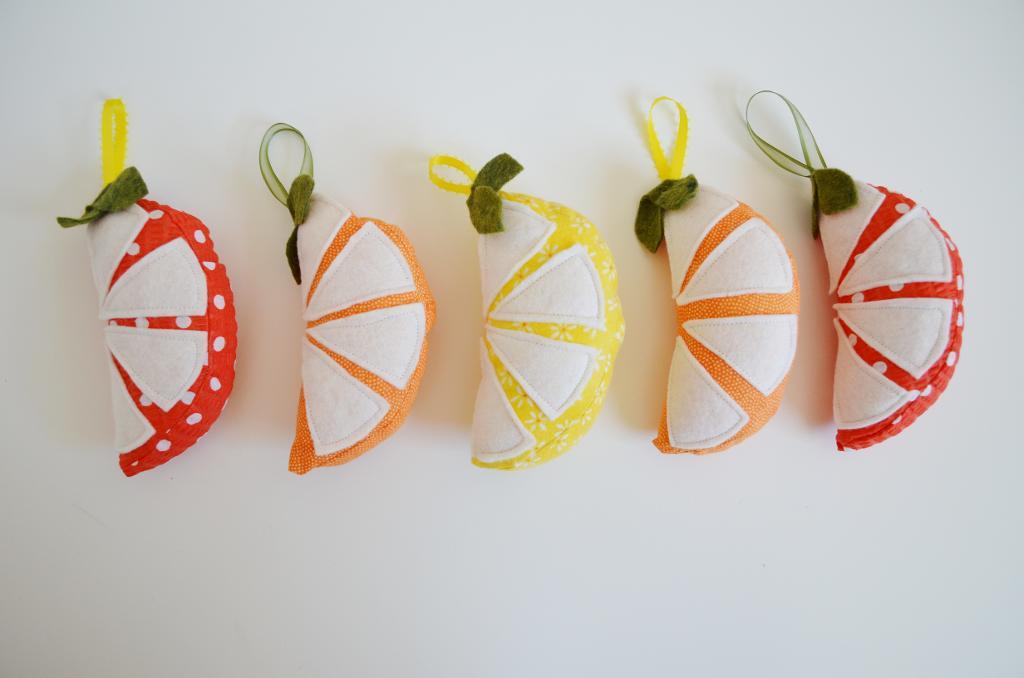 Photo via Craftsy member Snugglebug University
5. Citrus Pincushion
These fruity pincushions are half the size of your usual pincushion, which means it's great for travel. Scrap fabric and felt are all you need to whip up one of these!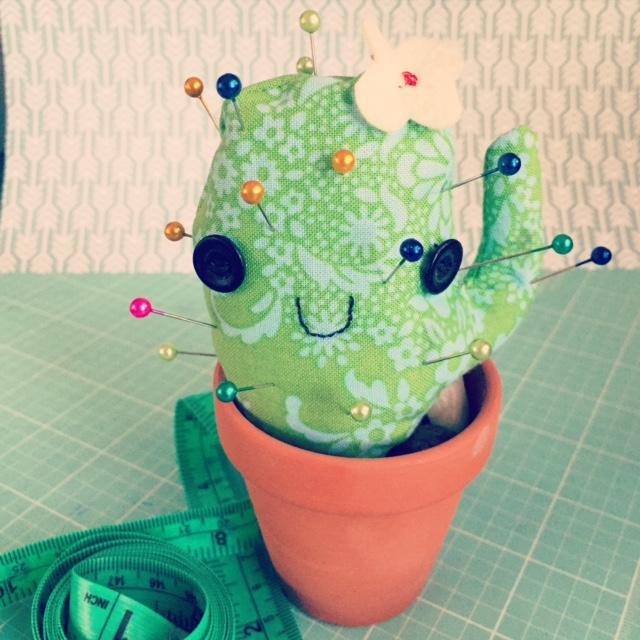 Photo via Craftsy member MadeByMarzipan
6. Cactus Pincushion
Sew this pincushion by hand or with a machine. The mini clay pot is totally optional, but it's a great way to display your pincushion so that you never lose it. There's a free video tutorial included, too, in case you need extra guidance.
Photo via Craftsy member Berry Birdy
7. Hamburger Pincushion
Don't worry; this hamburger won't fall apart! The hamburger toppings are all connected by the pickle buttons on the sides. The hamburger is 3 inches tall, so it's perfect for longer pins.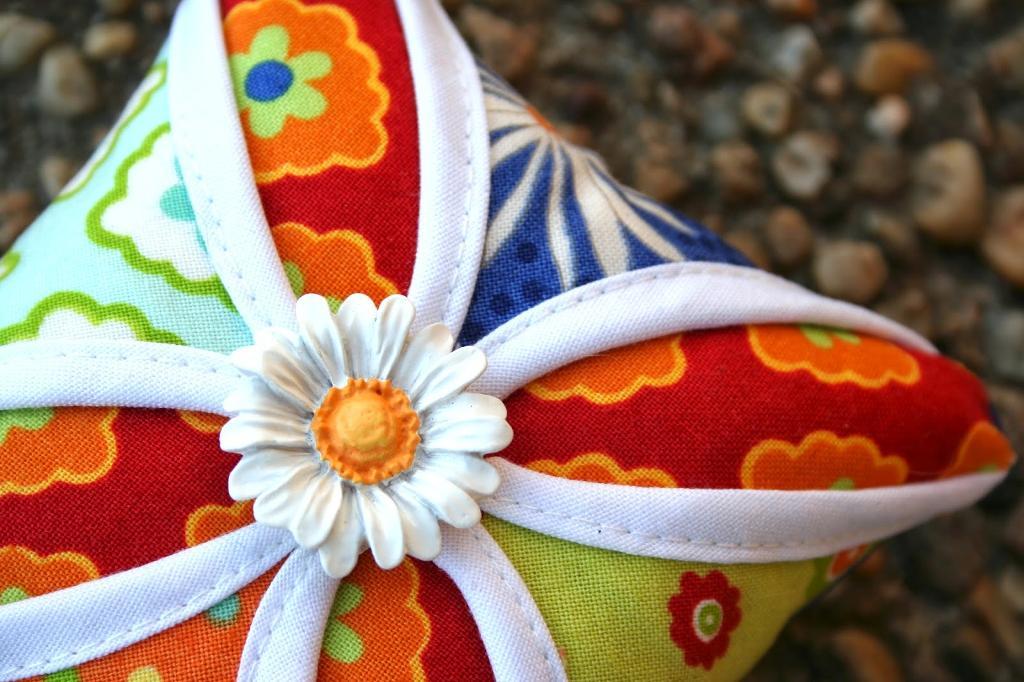 Photo via Craftsy member Gogokim
8. Cathedral Window Pincushion
Want to practice cathedral windows without committing to a large project like a quilt? This pincushion is a great starter project for dipping your toes in the water. The tiny pieces of fabric make them great for even your tiniest scraps.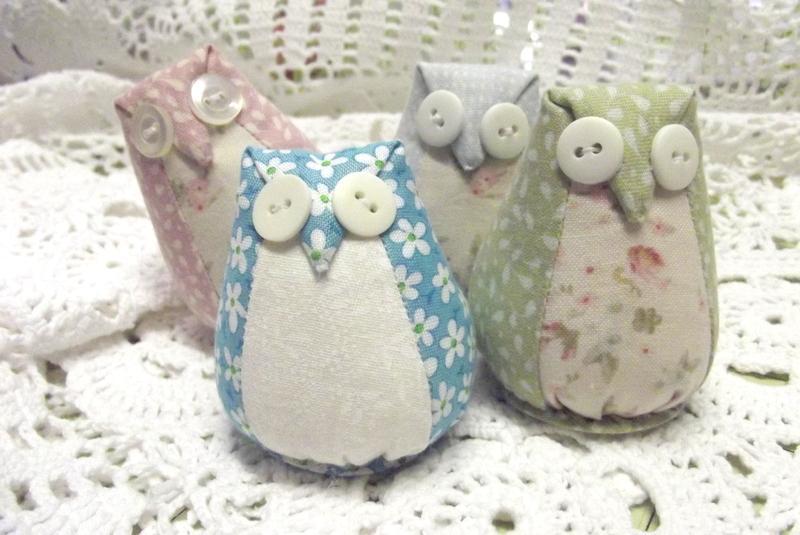 Photo via Craftsy member OzSkippy
9. Little Owl Pincushion Template
How cute would these owls look lined up on the shelf in your sewing space? Don't worry about matching the button eyes. If you have two mismatched buttons in your stash, those might look just as adorable on the tiny owls.