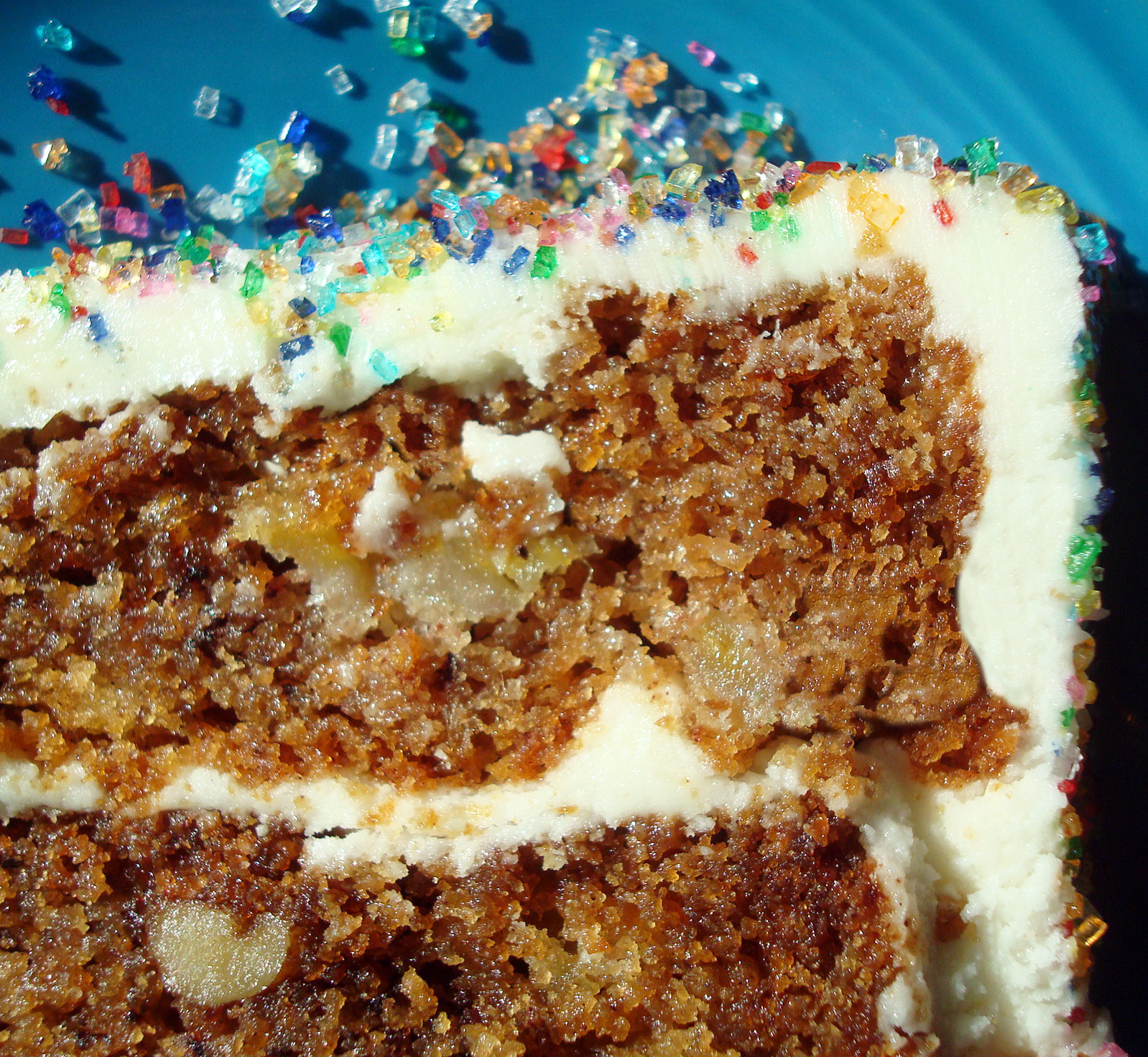 With ingredients including cinnamon, banana, pineapple and coconut, what's NOT to love about hummingbird cake? Preheat your oven, grab your measuring cups and try your hand at this recipe from Joshua John Russell.
Hummingbird Cake Recipe
Yield: Two 10″ cake layers
Ingredients
2 cups granulated sugar
2 cups light brown sugar
6 cups all-purpose flour
1 tablespoon plus 1 teaspoon baking soda
2 teaspoons salt
¼ teaspoon ground nutmeg
1 teaspoon ground cinnamon
2 tablespoons white vinegar
2 cups almond milk
1 tablespoon pure vanilla extract
1½ cups vegetable oil
2 cups water
1 cup mashed fresh banana
1 cup canned, crushed pineapple, drained
1 cup shredded coconut (unsweetened)
Instructions
1. Preheat the oven to 350 F. Spray two 10″ cake pans with pan spray.
2. In the bowl of a stand mixer fitted with the paddle attachment combine the sugars, flour, baking soda, salt, cinnamon, and nutmeg. Mix on low to "sift" the ingredients.
3. In separate bowls or measuring cups, add the vinegar to the almond milk and the vanilla to the oil.
4. With the mixer running on low, add the milk mixture, the oil mixture, and half of the water. Mix until fully incorporated. Add the remaining water and mix until completely blended.
5. Add the banana, pineapple, and coconut and mix until evenly distributed.
6. Divide batter evenly into the prepared pans and bake for 30 to 35 minutes, or until a toothpick inserted into the middle of the cake comes out clean.