Infinity scarves aren't just for knitters — you can sew them, too! With the weather getting cooler, it is an ideal time to learn how to sew an infinity scarf to wrap around your neck for a stylish and warm handmade accessory.
They are so quick to sew that you can make one in every color of the rainbow or in a multitude of textures, and they make excellent handmade gifts for the holidays. The following tutorial shows you how to make a double-layered infinity scarf with all seams enclosed.
Follow along to learn how to sew an infinity scarf!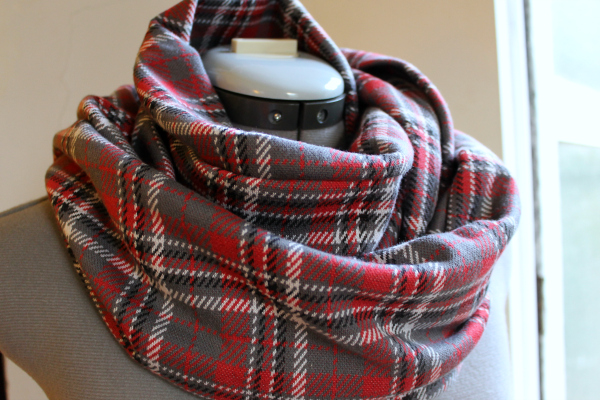 To make an infinity scarf, you will need:
2 yards of fabric
Matching thread
Sewing machine or serger
Hand sewing needle
Scissors and pins
Tips for choosing your fabric:
You can choose either woven fabrics or knit fabrics for an infinity scarf. Lightweight to midweight linen, cotton and chambray fabrics work well for wovens. Double knits, ponte and jersey work well for knits. You can choose flannel, French terry, or a lightweight wool for a warm scarf, or something like cotton lawn, cotton voile, or double gauze fabric for a breezier scarf.

Avoid heavy fabrics like twill, corduroy, or canvas. Try sewing with lightweight fabrics with drape, like rayon or silk, which make a more delicate-looking scarf and hang a bit differently around the neck.

[box type="shadow"]

Create sophisticated home decor and wardrobe-building accessories entirely on your serger! Make stylish scarves, luxurious pillows and beautiful bags in the online Bluprint class Sew with Your Serger: Quick & Easy Projects

Sign me up! >>

[/box]
Sewing instructions:
1. Cut a rectangle of fabric to the desired length and width for your scarf. A length of 60″ helps make a close-fitting scarf that is wrapped twice around the neck. This tutorial shows you how to sew a double-layered scarf, so the scarf width needs to be cut twice as wide as the final width of the scarf.
The width will most affect the volume of the scarf. If, for example, you want your final scarf to be 20″ wide, cut your rectangle to be 40″ wide plus an inch for seam allowance. In this particular example, I cut my fabric to be 60″ long and 24″ wide.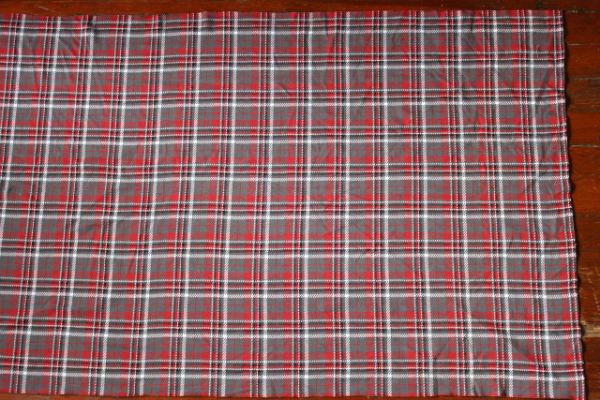 2. Fold the fabric right sides facing, and sew the long edges of the scarf together at 1/2″ seam allowance. For my knit fabric I used a serger for all the construction so my seam allowances were more like 3/8″. Remember that you're sewing along the length of the fabric to create a long tube.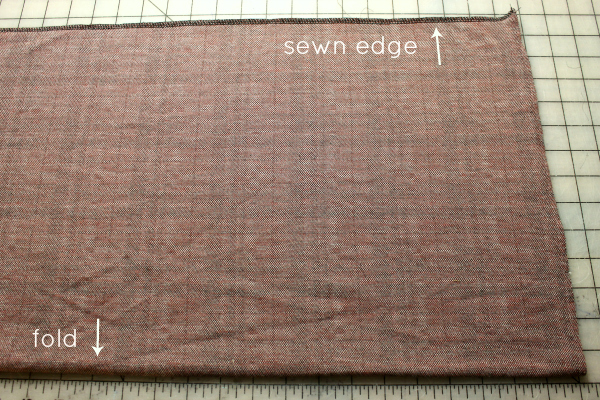 3. Pull the fabric right side out and lay the scarf out flat. Place the seam in the middle facing up toward you so you can see it clearly. Pinch the seam at one short end and pull it over to meet the seam on the other short end, right sides together. Pin this seam intersection.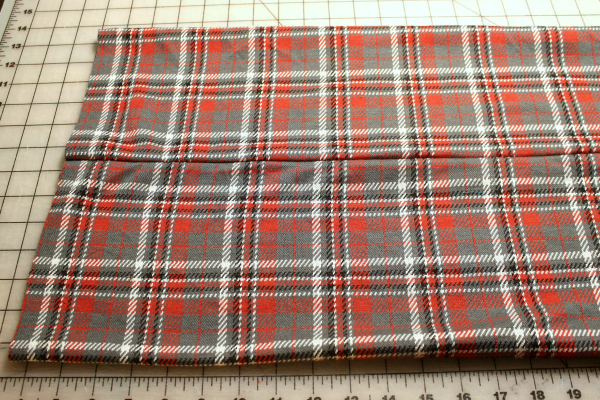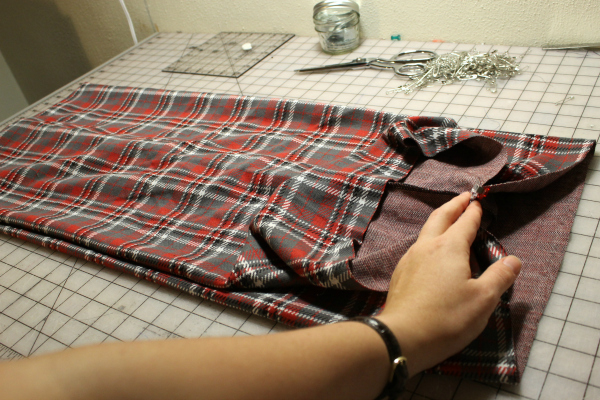 4. Working in one direction away from this seam intersection you just pinned, continue pinning the raw edges together of the two short ends. Since you're pinning two circles together, it feels a little awkward because the fabric will start tucking itself into a pocket.
Keep pinning until you see your first pin. Leave a six inch gap between the first and last pins so you can turn your scarf right side out after you sew it.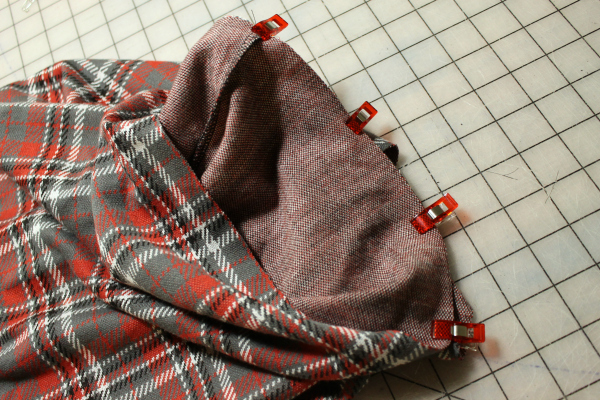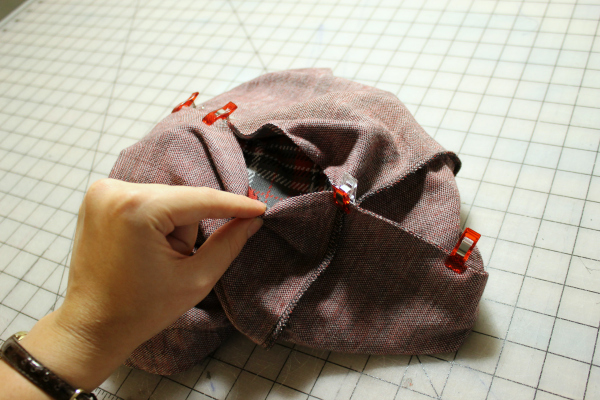 5. Sew these edges together, removing the pins as you go. Remember to leave that gap in your stitches. Turn the scarf right side out through the gap.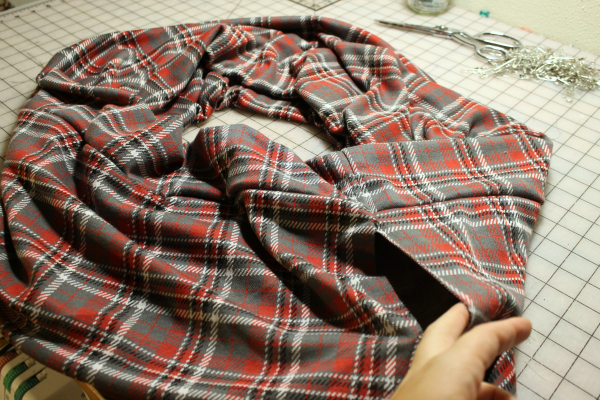 6. Press the edges of the gap under so you can hand sew them invisibly.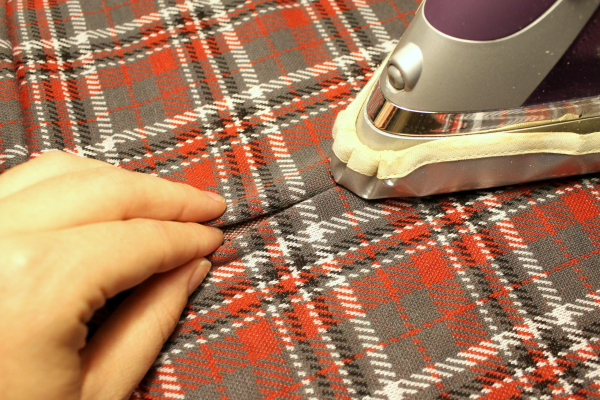 7. Thread and knot a hand sewing needle and slip-stitch the gap closed. Tie off your thread and admire your new scarf. It's that easy!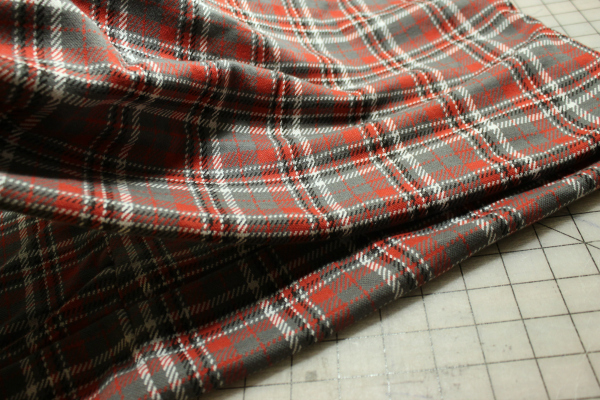 Free Online Sewing Machine Class
Make your sewing, quilting & embroidery faster & more fun, when you get the most out of your machine!Enroll FREE Now »