There are a ton of tricks for painting snow, whether it be on the ground, coating trees and bushes or on a windowsill. These steps aren't complex, but each is a need-to-know for really nailing your Christmas painting.
How to Paint Snow on Windows
Level: Easy
What You Need
Pencil
Eraser
Watercolor paper
Watercolor paints
Good to Know: We used watercolor, but this tutorial works for whatever medium you choose.
Instructions
1. Prepare Your Sketch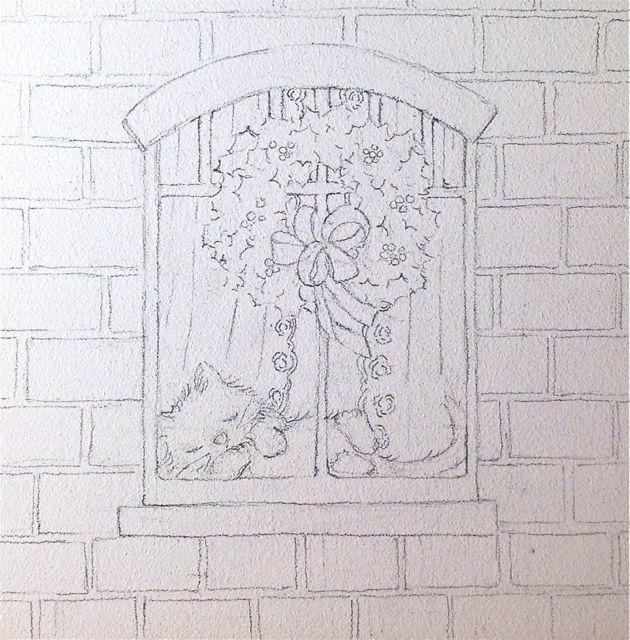 Draw your sketch, minus the snow.
Besides being your concept for your artwork, some portions of your composition will also be your "form" for placing the drifts of snow so they look naturally shaped. Therefore, you need to have the full structure in your sketch for this reference.
Try to not get too heavy-handed with your pencil so after the snow is placed, you will be able to erase any sketch lines out of the snow.
2. Add the Snow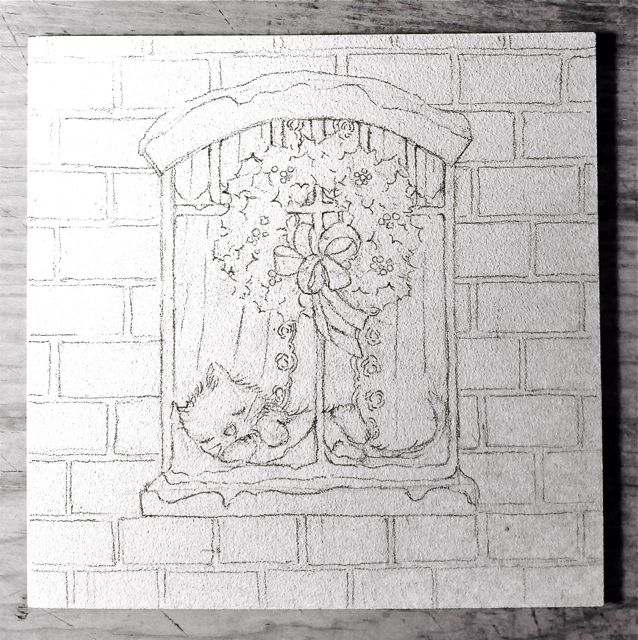 Apply your drifted snow how and where you want it. Gently erase the parts of the window that the snow should now be covering. Don't worry at this point if a few lines still show, you can erase a little easier after all the finishes are complete.
Good to Know: If you're going to use a masking medium to cover the snow while you are painting, remember that the pencil lines might be a little harder to remove after the medium is lifted. Though masking fluid can take away pencil details, it can also embed them. There's also the handy safety net of white gouache for correcting any pencil issues after all the work is done.
3. Paint
The saturation of color near and around the snow will contrast with and bring out the shaping of the snow drifting effect you desire.
Shading will be your friend here. Notice that we've shaded the drapery behind the snow resting on the top window panes. This especially helps because the snow and curtains are close in tone and might be lost if not for the shading. The same applied to the kitten, shading him on his lower side to enhance the snow near the windowpane he is resting behind.
One last trick is to add a little shading right under some of the snow where it spills over the edges. Just a little is good enough to enhance the white of the snow and make it glisten white.
Now you can check for any remaining pencil lines that may still show under your snow drifts. You can also touch the drifts up with a little white gouache if needed and even add a few snowflakes.