No matter what you holiday traditions are, the bright lights of candles, fires or string lights are almost sure to be a part of the celebration.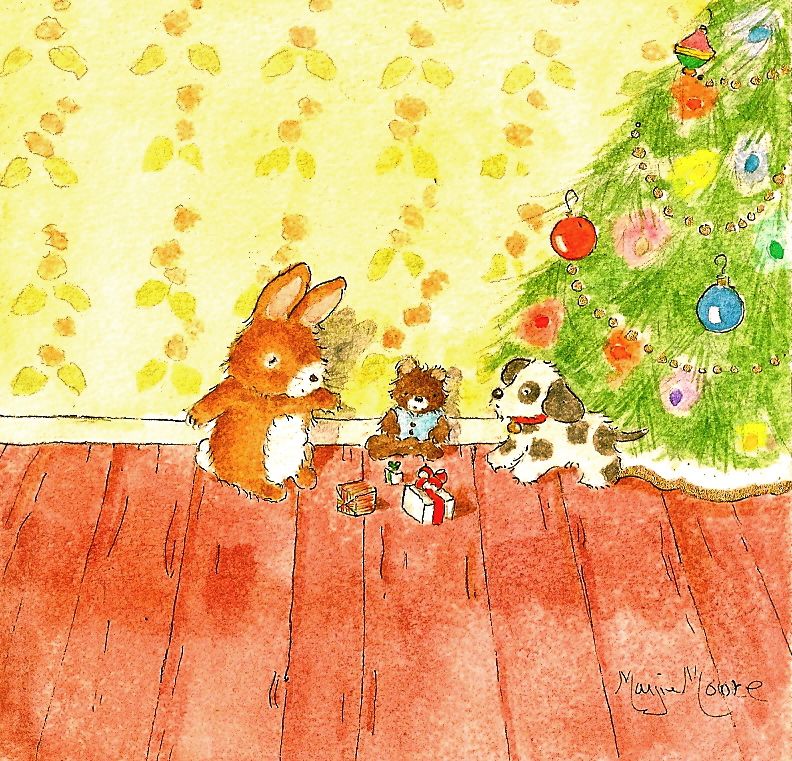 Though this tutorial is demonstrating how to paint a Christmas tree with lights, you will be able to apply this painting technique to your artwork in many other ways. It is a basic skill and one of the wonders of art that is a forever ongoing quest for artists: making use of light in your work.
Prepare your composition
Everyone has their own idea of how they like their holiday tree to look. I will be using candles for my glow here, but you can use lights as well. The end effect will basically be the same — a brightly lit tree.
I have added ink outlines for this piece, but if you look closely, I have made sure that I either did not outline, or went very lightly with the ink where the candle glow will reach. Then I gently blotted the area with kneaded rubber to keep any pencil detail light, too. You still need to do this whether or not you use ink as this sets up the foundation for keeping the space as light as possible, allowing for room we need for the glow.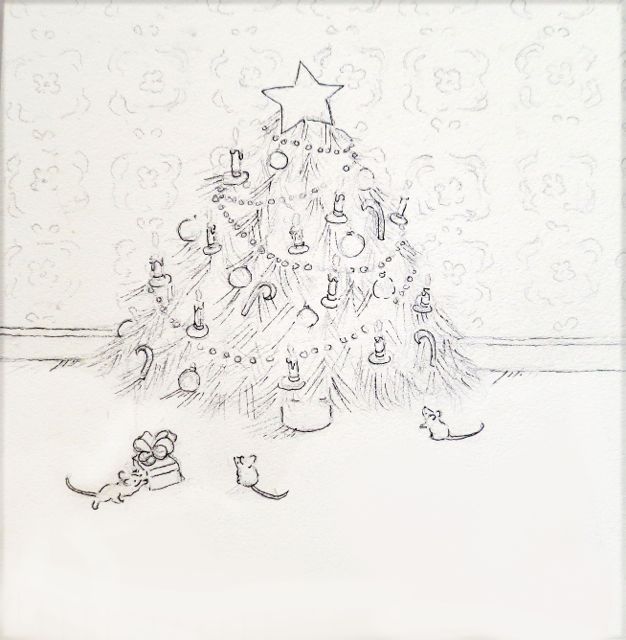 Masking medium
Since this is a "busy" piece of art to paint, it will be easier to just mask off a lot of the details before you begin to paint the tree. As you can see in the image here, I have pretty much masked off everything including the candle flames, but not the candlesticks.
When I apply the green tree color, I just have to make sure I keep the color away from the candles to create the effect of light. Which in short, is less or no saturation on a part of your painting. So I will focus on just keeping color off the candlesticks and not have to work around keeping paint off the rest of the details.
It is possible to do this without masking anything off, but I have found that it can get messy and confusing quickly. It is easier to use masking medium.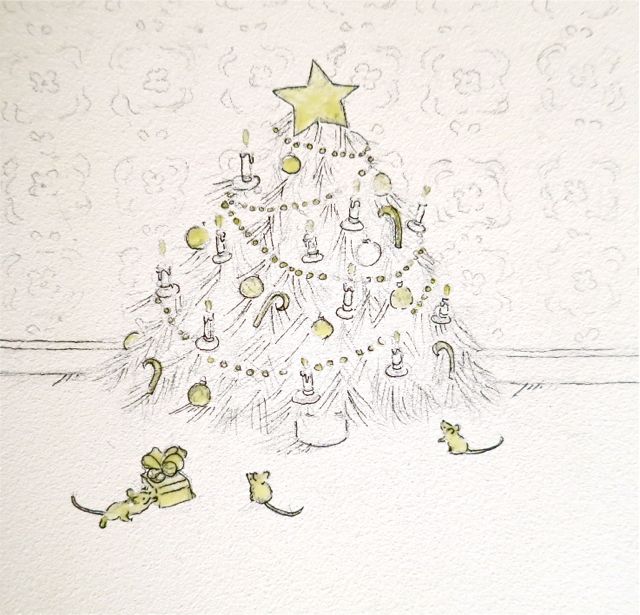 Applying color
Here lies the tricky part. I have painted my background as per my composition, and I painted the tree with as much green as I could with while keeping it away from each lit candlestick. This is not completely easy, but manageable. Take it slow or paint sections at a time. Though green watercolor can be hard to lift after application, you can blend it with re-wetting to go back and smooth out any rough spots.
Part of the charm will be in little uneven lights and shadows, just like a real holiday tree.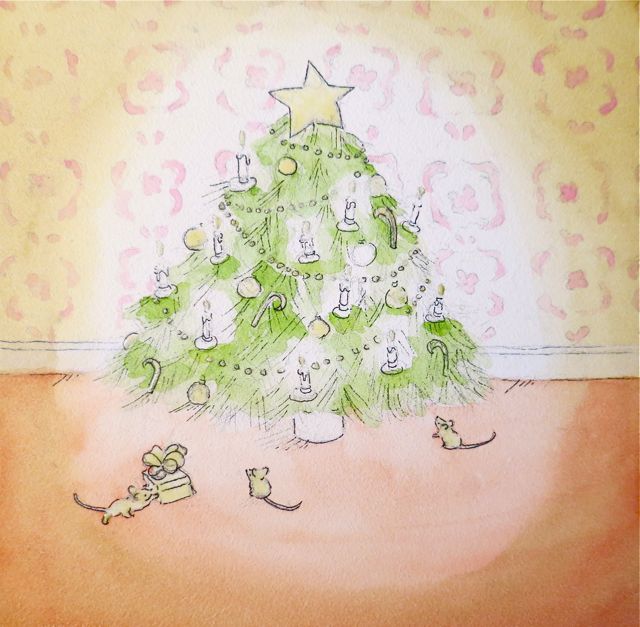 Removing masking medium
Remove the masking medium form the flames and ornaments. Since I have added beaded string decoration to the tree, I am leaving the masking medium on that until all the painting is finished.
Give a pale yellow wash of color in the area radiating out from the flames. Flow this onto the edges of any ornaments it might be reaching.
When this dries, paint the flames and the candlestick holders.
Deepen the green where shadows may fall. I deepened it under the candlestick holders, and by some of the ornaments on the shaded sides.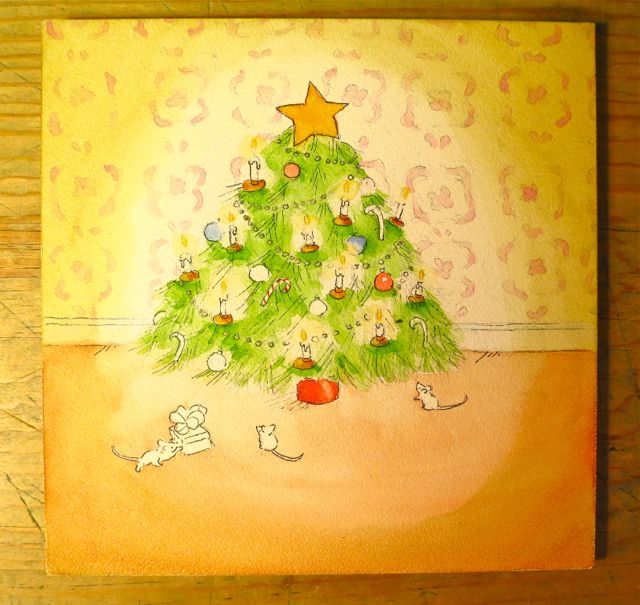 Finish your painting
Now finish the rest of your tree decorations and any other parts of your artwork. Lastly, I will remove the mask off the beaded trim and give it a gold wash. Another idea would be to use a metallic medium to color in the beads. I like Prismacolor Metallic color pencils for little details like this.
This is a lovely way to capture your holiday tree as a family keepsake. A treasure to keep in your holiday box and bring out from year to year.

Learn techniques every watercolorist should know! Discover key tips and tricks to luminous, expressive watercolor paintings that impress in Craftsy's Painting Realistic Watercolors class.
Sign me up!
What can you use this technique to create?