If I had to guess, I'd say the most popular knitting New Year's resolution every year is to better organize and store knitting supplies. I've personally made this resolution at least three times in the past five years, and I doubt I'm alone.
The trick for how to organize and store knitting supplies is to have the right organizing tools. Containers and cases are ideal for storing knitting supplies, and the good news is that you can make most of these storage containers right at home. Take a look at these solutions for how to organize and store knitting supplies like needles, yarn, and even in-progress knitting projects.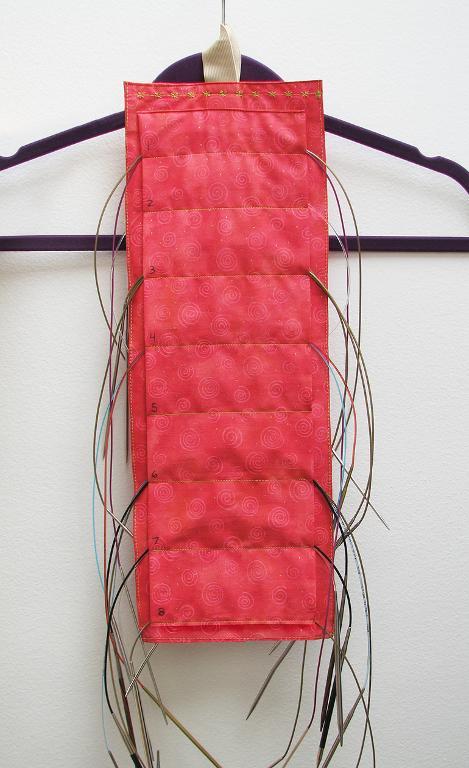 Photo via Craftsy instructor Myra Wood
Organizing knitting supplies
All those knitting needles and notions can slowly take over your craft space. If your knitting supplies are not organized, you might spend days searching for that set of size 7 double-pointed needles or that size 3 circular needle that's only 16 inches long.
Circular knitting needles
If you're a multi-talented crafter who can sew — or if you have a friend who sews — organize your circular knitting needles using a hanging case like the one pictured above. You only need one Fat Quarter to make the organizer, and as long as you can sew a straight line, you'll be fine.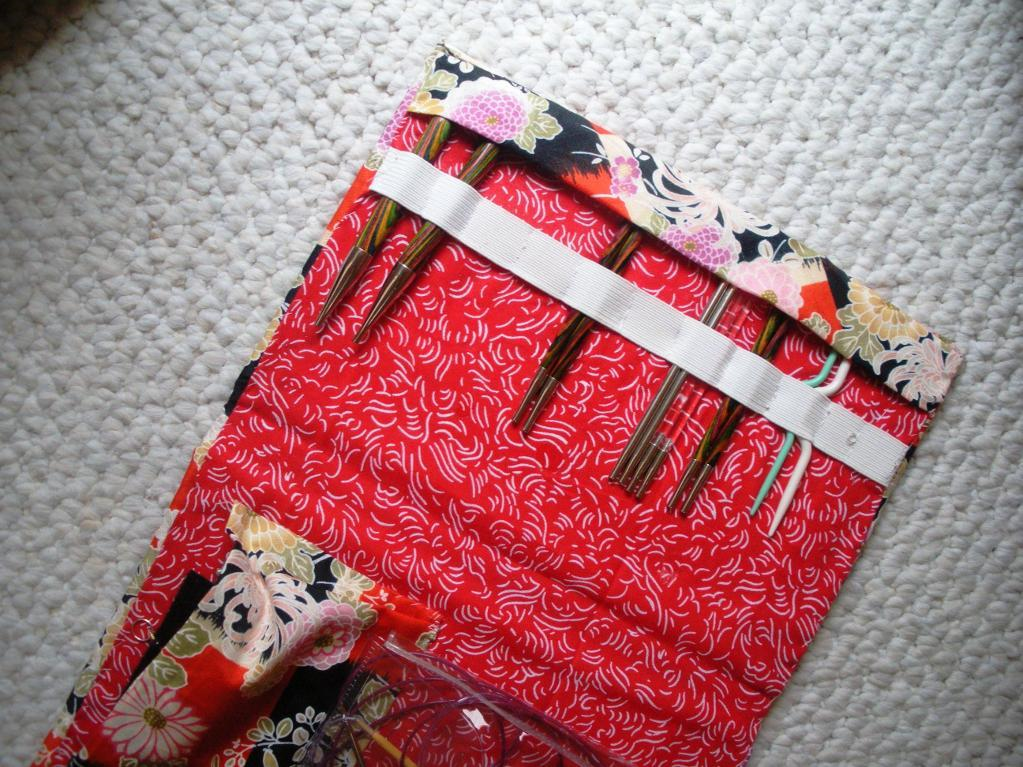 Photo via Craftsy member Brenda Castiel
Double-pointed needles and notions
I'm a sucker for upcycled book crafts, and this knitting needle case made from an old book is no exception. Craftsy member Brenda Castiel designed this to hold her interchangeable knitting needles, but you can customize it to hold anything you'd like, from cable needles to double-pointed needles and notions.
 and make one for yourself.
Organizing yarn
Organizing your yarn has a lot of advantages. It not only makes your knitting space neater, but it also helps you find the yarn weights and colors you need quickly without digging.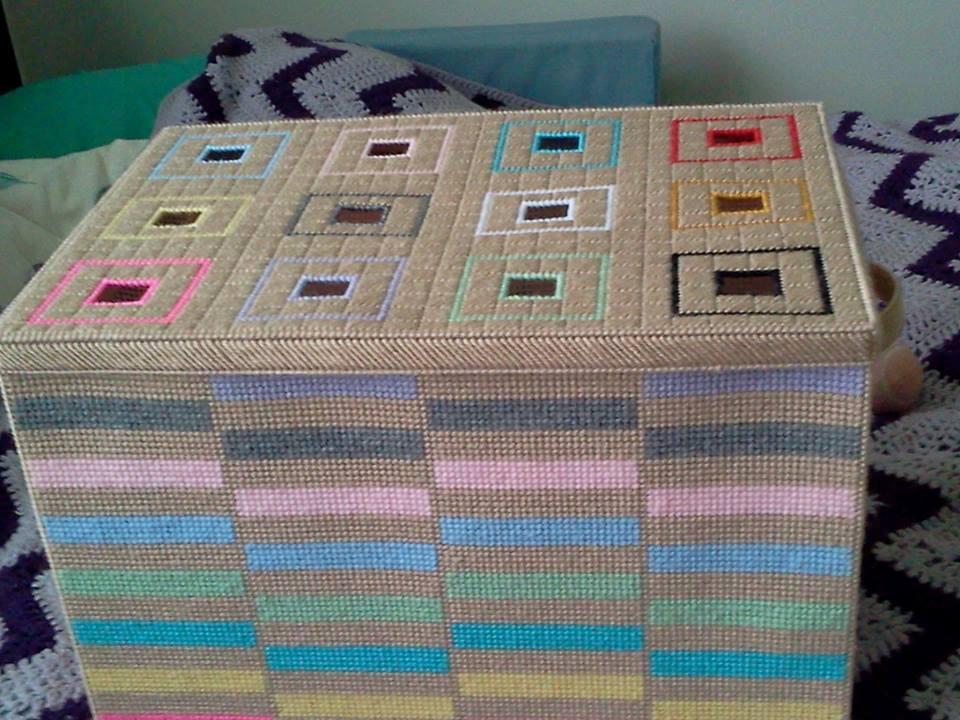 Photo via Craftsy member brenda_sargent
Yarn storage
How you store your yarn — like in hanks or balls — is really important. If you saw our post on when to wind your yarn into a ball, you'll know that storing yarn wound into a ball for a long period of time can cause it to stretch out, so keep that in mind as you're organizing your yarn.
Craftsy member brenda_sargent created this canvas yarn storage that holds twelve skeins of yarn — and even more if the yarn is rolled into balls. Compartments on the inside keep the balls from getting tangled together, and the colors on the lid let you know which yarn lives in that compartment. You can pull the yarn right through the holes in the lid to use it!
Labeling and identifying mystery yarns
Did you see our post on how to determine the weight of a yarn that's missing a label? If you have random yarns in your stash that you don't use because you're unsure of their weight, take the time to figure out their weight and label them before you organize them with your other yarns.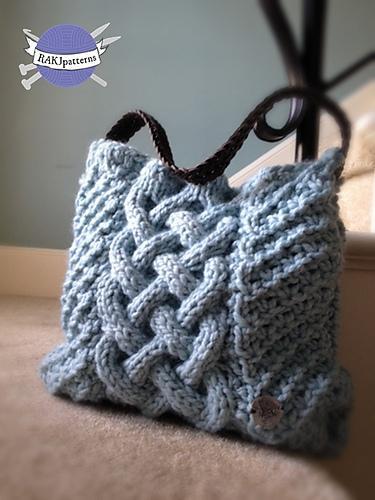 Photo via Craftsy member UneekDesigns 
Storing WIPs
WIPs — or work in progress to newbie knitters — can get messy if you don't control and organize them. At any given time, I have at least five WIPs, not including the ones I gave up on and threw into the corner of the closet. (I know. Embarrassing.) To make your WIPs more organized, why not store them separately in totes? You can even use a knitted tote, like the knit cable tote pictured above.
to make your own, which ironically enough will be its own WIP for a little while.
How do you organize and store your knitting supplies? Share your tips with us!