It's no secret that I love interchangeable circular knitting needles. I blab on and on about them any time someone asks me for needle recommendations, and I use them for nearly every knitting project I make.
If you don't own interchangeable knitting needles, you've likely seen them in your local yarn store or online. Interchangeable circular needles often come in a set with a few cords of different lengths that can be swapped out, giving you hundreds of knitting needle sizes in one handy place.
If you're thinking about buying a set or own a set and don't know what to do with them, here are a few tips on how to knit using interchangeable knitting needles.
Advantages of interchangeable needles
There are a lot of reasons to invest in interchangeable knitting needles — and they are an investment. Depending on the brand, a new set might cost around $150. It's understandable that a beginner knitter wouldn't want to invest in something so expensive, but for all you other knitters, do the math. Because most sets come with three cords, you're getting three circular knitting needles in each size. If you have been buying high-quality circular needles individually, you will save a lot of money — and trips to the yarn store — with interchangeable needle sets.
I also like these needle sets because I can easily keep them organized. The cords aren't getting all tangled up, and I know exactly where all the needles are because they're packaged in one little needle holder.
The other advantage to interchangeable needles is that you can start on projects without running to the yarn store to buy a new needle. You have every size needle and cord you'll need with your set, so you can start on those knitting projects at midnight. (Don't kid yourself. You know you've tried it!)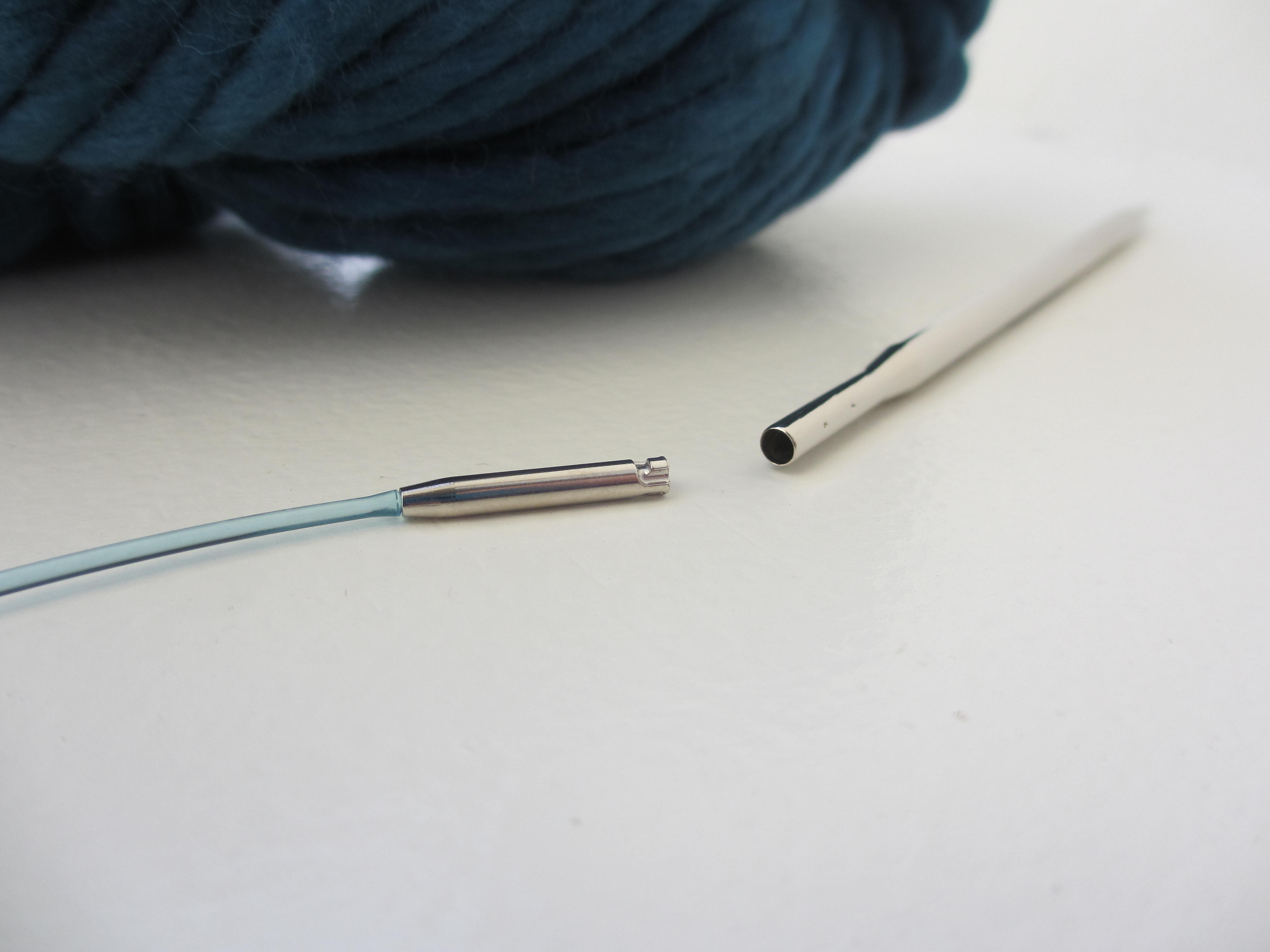 How to knit using interchangeable needles
Before you being your project, you'll need to check out which cord size the pattern recommends. If you're not using a pattern and you're winging it, check out our guide to circular needles to know which cord length is best for your project.
Next, you'll check out the needle size the pattern recommends. Find those two needles in your set and snap them onto the cord. You can see my Addiclick interchangeable needles in the photo above. All I have to do is insert the needle tip onto the end of the cord, twist it, and voila — a circular knitting needle! You may also come across needle sets that require you to screw the needle tip into the cord. No matter what, it's always a simple switch.
You'll work your gauge swatch on these needles, switching the tips if you need to change your needle size to meet the gauge requirements. Easy!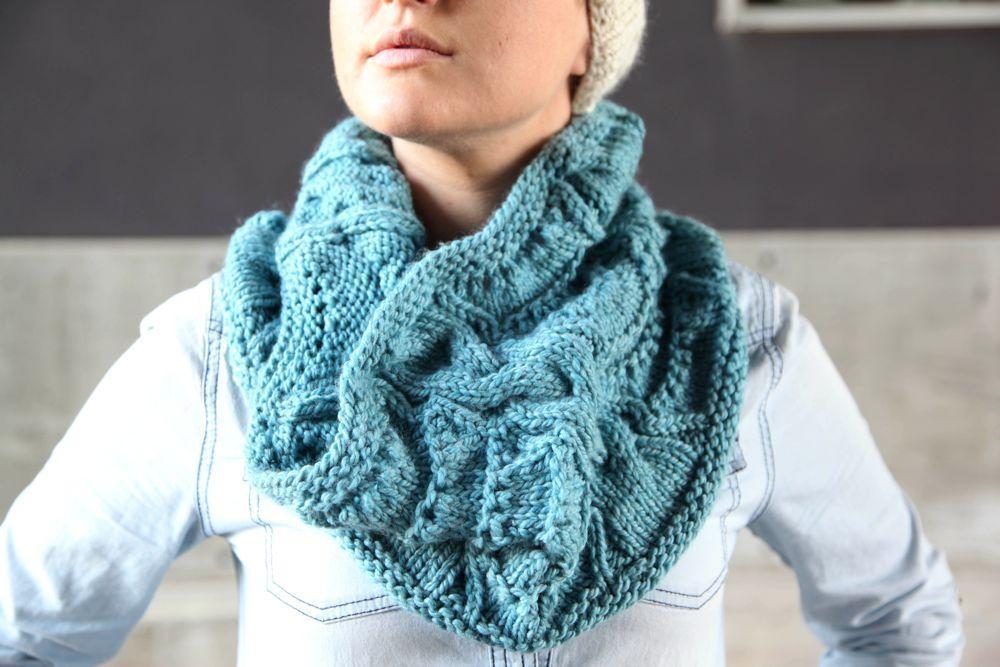 Photo via Craftsy instructor Stefanie Japel
If you want even more experience working in the round, be sure to check out Stefanie Japel's Knit Lab: In the Round class. You'll use those circular needles to knit up the Lacy Cabled Cowl (seen above), and you'll get plenty of practice with double-pointed needles, too!
Come back to the Craftsy blog tomorrow for a roundup of simple lace knitting patterns that are perfect for beginners!
Do you own interchangeable knitting needles? What do you like about them? If you don't own interchangeable needles, what's stopping you from purchasing them?