Today is a red-letter day on Bluprint's Food & Cooking blog for those who love to go green on March 17th: we're going to teach you how to make Irish potato candy. While the recipe's Celtic origins are questionable, it holds a special place in the hearts of those living near Philadelphia, earning this St. Patrick's Day treat an honorary spot in each year's celebration.

Photos via CakeSpy
So what is Irish potato candy?
Essentially, it's candy dough that is shaped and coated, resulting in tiny treat that looks like a real potato!
This simple and lumpy confection is composed of butter, cream cheese, confectioners' sugar and coconut. When rolled in cinnamon or cocoa powder, these little lumps can pass as potatoes. It bears something similar to milk fudge or a macaroon, but these are ultimately rather different confectionery experiences.
Irish potato candies are easy to make and fun to eat, perfect for a St. Patrick's Day sweet treat.
Recipe variations
It's probably most traditional to roll the finished candies in cinnamon or cinnamon sugar, but you might prefer the taste of rolling them in cocoa. Either coating will create a faux-potato visual, so choose whichever flavor you prefer.
To make cinnamon sugar, mix about 2 tablespoons of cinnamon with 1/2 cup granulated sugar. Stir to combine until the color is even throughout.
[box type="shadow"]
For more tips on creating custom sugars, see our post on how to make flavored and colored sugar.
[/box]
Don't like coconut? The recipe will still work even if the coconut is omitted. However, the coconut helps absorb a lot of the moisture, keeping the candies firm, so you may need to add more confectioners' sugar to the recipe, between 6 and 7 cups total, to allow the candies to hold a shape.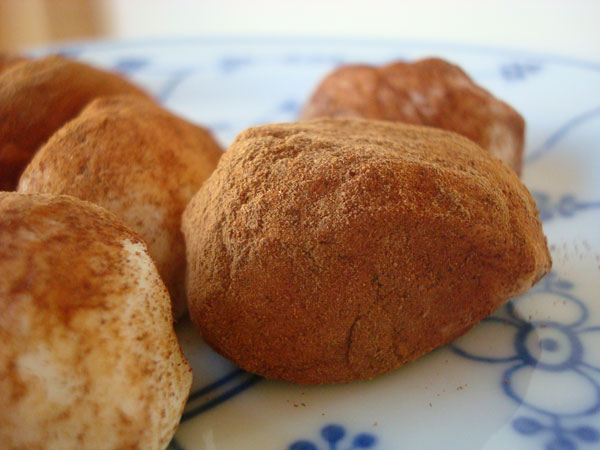 The recipe: Irish potato candy
Adapted from Allrecipes.com
Makes 4 to 5 dozen candies, depending on size
Ingredients:
1/4 cup (1/2 stick) unsalted butter, softened to cool room temperature
4 ounces (half of an 8-ounce brick) cream cheese, softened to cool room temperature
1/2 teaspoon salt
1 teaspoon vanilla extract
4 cups confectioners' sugar, sifted
2 1/2 cups sweetened coconut flakes
cinnamon, or sifted cocoa, for coating
[box type="shadow"]
Need to convert your measurements? Check out our free Metric Conversion Guide.
[/box]
Step 1:
In a stand mixer fitted with the paddle attachment, or in a large bowl, cream the butter and cream cheese until smooth. Add the salt and vanilla, stirring to combine.
Step 2:
Now, add the confectioners' sugar, one cup at a time. It may seem like a lot, but all the sugar will eventually incorporate, turning the mixture into a thick, sticky dough. Stir in the coconut until evenly distributed. Place the dough in the refrigerator and cover for at least 30 minutes, to make the mixture firm.
Step 3:
Remove the dough from the refrigerator and shape the dough into small balls, about 1 inch in diameter, and then lightly press them here and there to make them lopsided and somewhat, well, potato-like.
Step 4:
Place the finished white "potatoes" on a baking sheet. If you'd like a break, keep them in the refrigerator for the next few minutes; the confections will begin to soften quickly and won't roll as well in the coating mixture if you leave them out too long.
Step 5:
In a shallow bowl, place cinnamon, cinnamon sugar or cocoa. Roll the potatoes in the mixture to coat all over. Tap off any excess.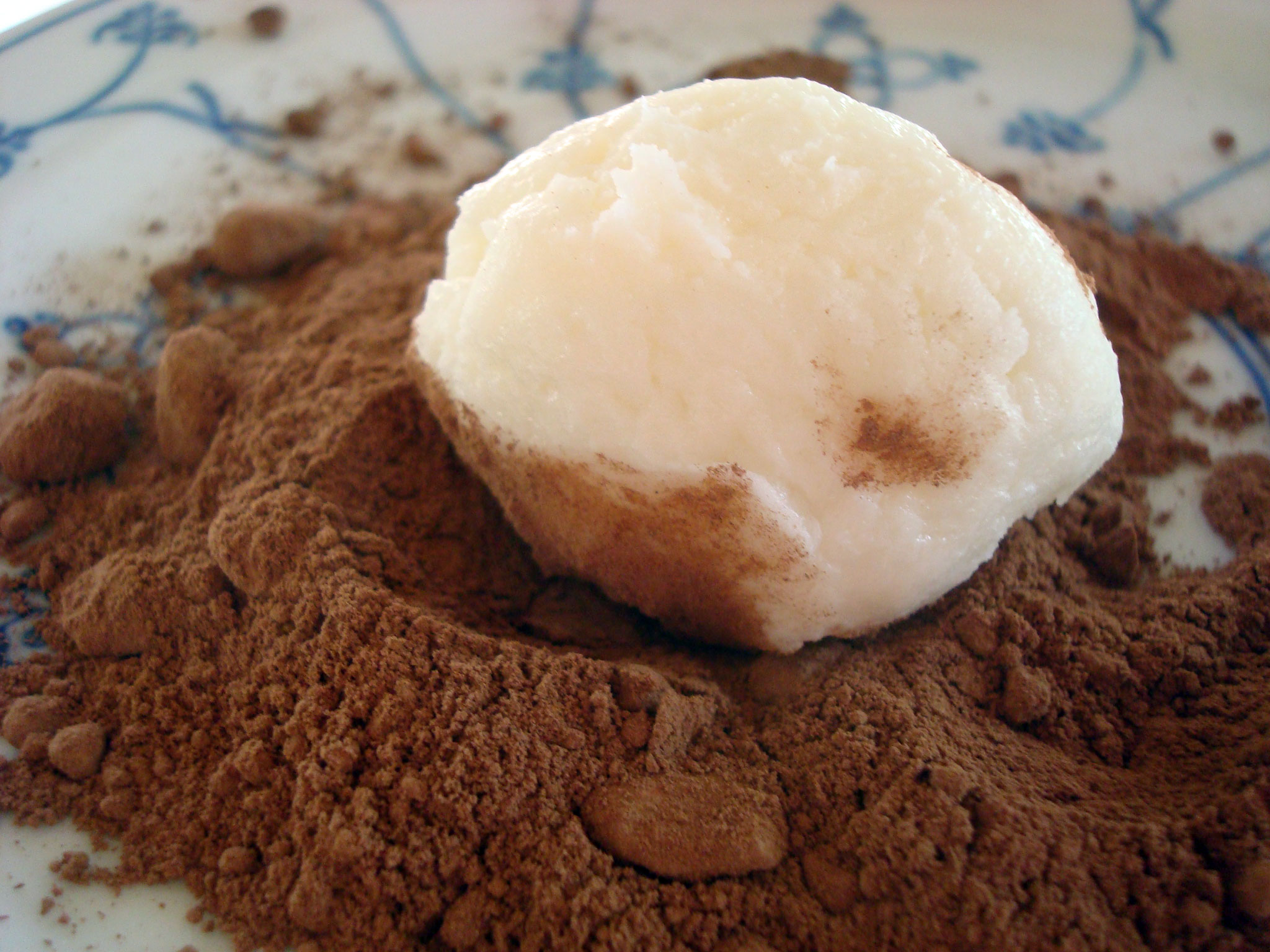 Step 6:
Place the candies back on the baking sheet and refrigerate for 30 minutes to allow them to "set" completely. After this, they can be kept in the refrigerator or at cool room temperature. Seal in an airtight container for up to 3 weeks.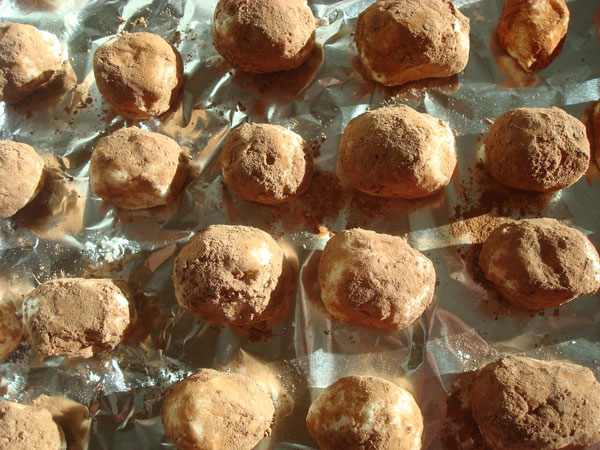 What's your favorite St. Patrick's Day treat?