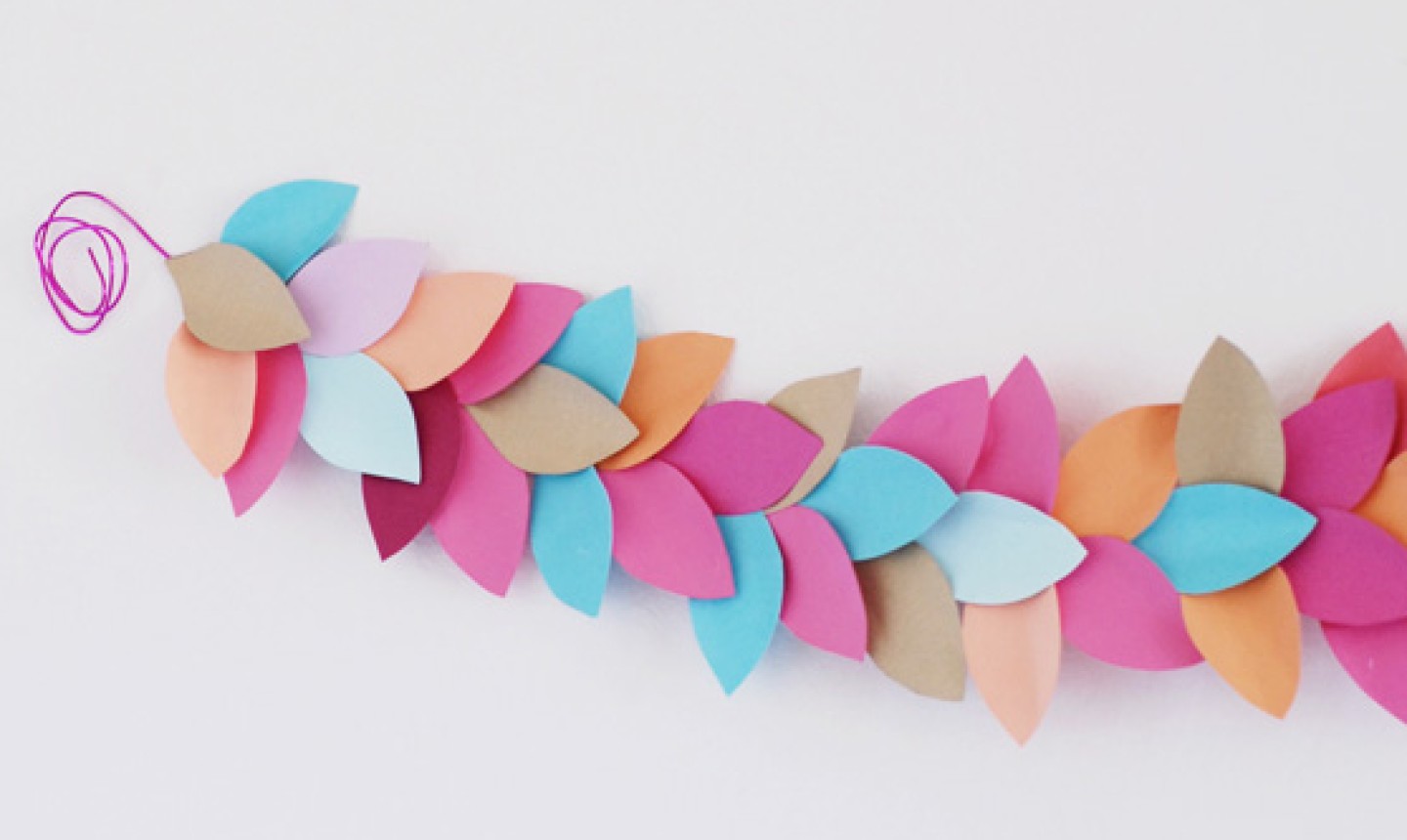 One of my favorite things about paper is how quickly it can turn from a simple flat sheet into a gorgeously festive party statement. And this leaf garland is a great example. You can pull one together in under an hour, then drape it across a wall to make your event feel extra special. It's also completely customizable: Use shades of green for a foliage look, harvest hues for a Halloween party, or even metallics for the new year.
Homemade Garland
Level: Easy
What You Need
Various sheets of colorful scrapbook paper (we used 7 sheets of paper to make a 3-foot long garland)
Scissors
Thin jewelry wire
Hot glue
Instructions
1. Cut Leaves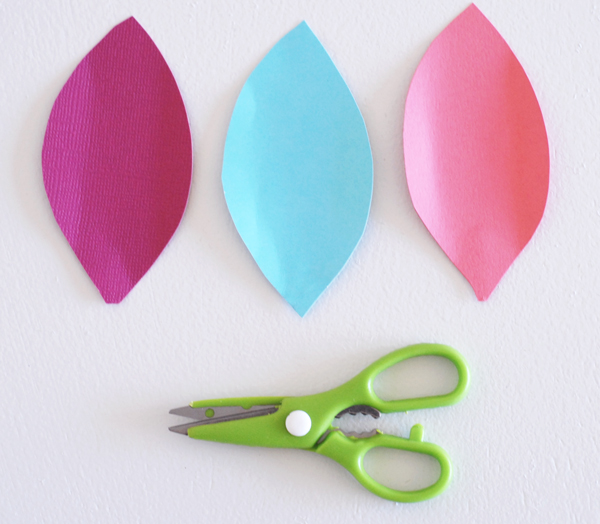 Start by cutting the paper into the leaf shapes. Turn the first piece of scrapbook paper over and trace a leaf shape — you can use a real leaf from outside or freehand a template — along the back side of the paper. Trace the template as many times as will fit to avoid wasting paper.
Pro Tip: Stack the scrapbook papers 3-4 thick and cut out the templates. It will save loads of time to cut as many as possible at once.
2. Stack and Shape
Once all the leaves are cut, stack them together and gently bend them along the middle line to add dimension.
3. Glue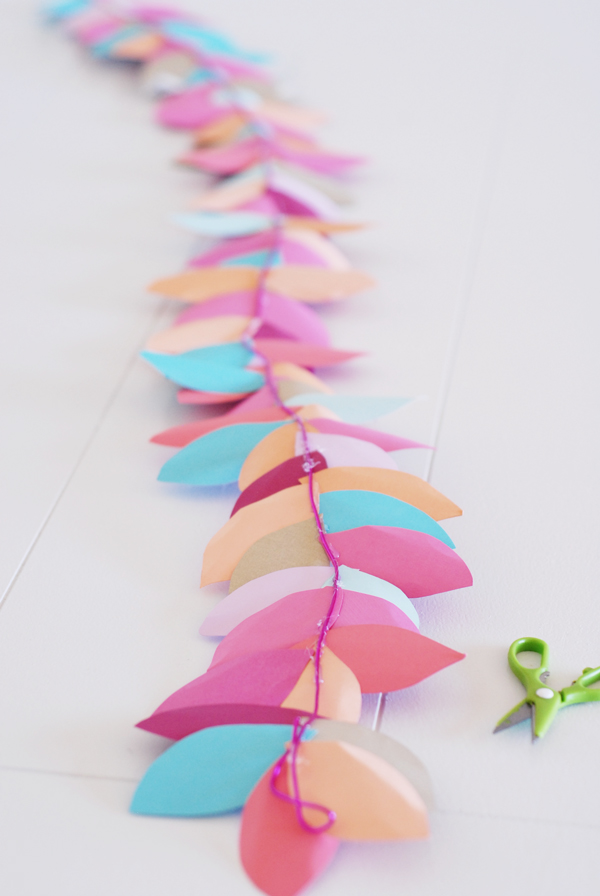 Next, glue them onto the wire. Start at one end and glue the paper leaves directly to the wire, as shown, overlapping them slightly and bunching them in groups of two or three. Turn the garland over and adjust the leaves as needed, varying the color and the placement as you go. Continue until you're happy with the length.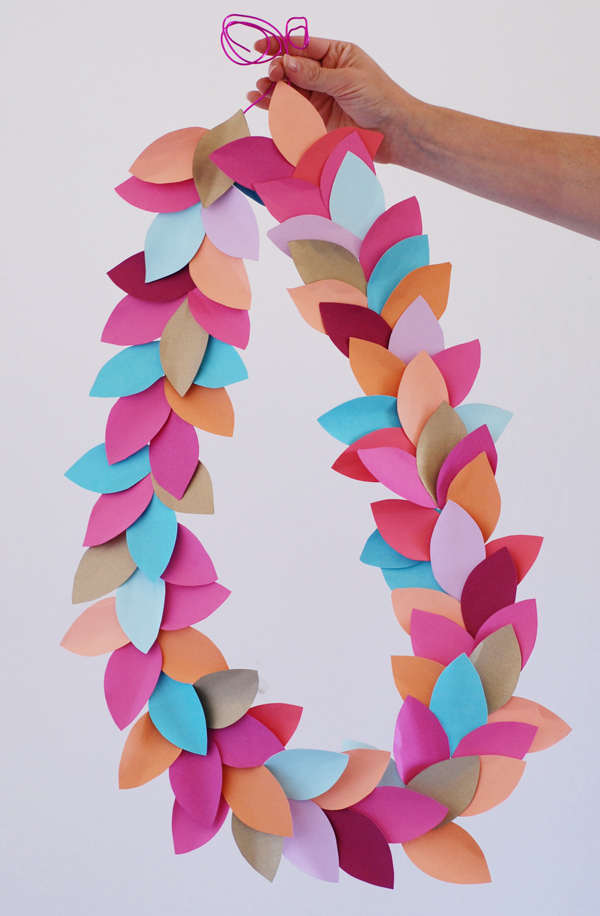 Once finished, circle off the ends of the wire for easy hanging.