Draping is a great technique for adding beauty to any cake. Though this technique has been around for many years, it's still holding its place among the list of classic techniques that never go out of style.
Interestingly, there are many ways to make swag drapes. Some people prefer their swags to be even and exactly the same. Though I believe that since real fabric swags are not pristinely perfect, cake swags should have a little character. So, here is how I make fabulous fondant swags.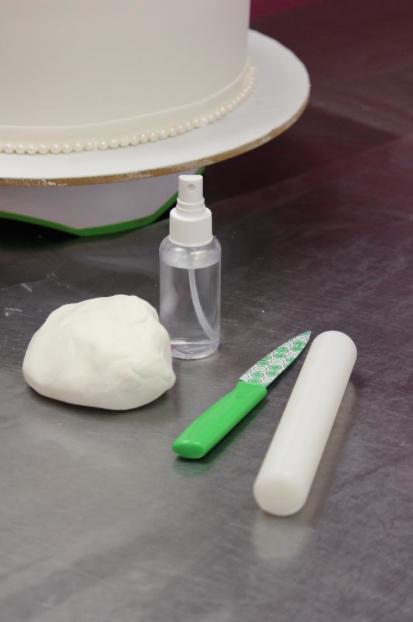 Materials
A cake covered in fondant and mostly decorated. (I find it best to put the swags on last.)
Fondant
A sharp knife
A fondant roller
A spritzer with water in it (You can also use a paintbrush to brush on the water. Or feel free to use the sugar glue of your choice. Alcohols or extracts tend to evaporate too quickly and the swags don't stick to the cake.)
Step 1: Roll out your fondant very thinly in 3 long strips. Your strips need to be at least 3" wide but the length depends on how large and tall your cake is. It is best to measure the dimensions with a fabric tape measure to get an approximate length before cutting your strips.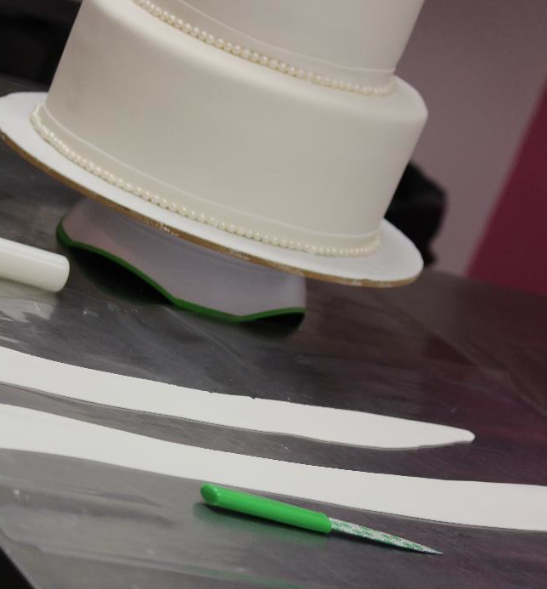 Step 2: Once your strips are cut, fold them in half, but leave the folded edge rounded. Do not make a crease in the fondant.
Step 3: Spray the entire tier with water so that the swag will stick all along the cake. It needs to adhere to the cake at every point or the swag will be too heavy and stretch, rip, and maybe even fall off of the cake! EEEK!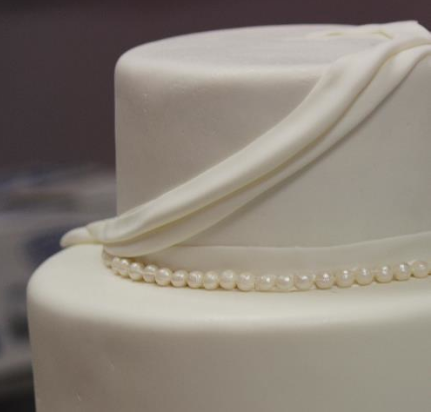 Gently pick up the swag, and attach the top of the swag first. Then let it swoop down and attach the bottom of the piece, making sure to gently attach the swag all along the cake. Place the lowest swag on first and work your way up.
Step 4: Continue with the rest of the swoops on the following tiers. Remember to drape in increments of odd numbers. In design, odd numbers are more appealing to the eye.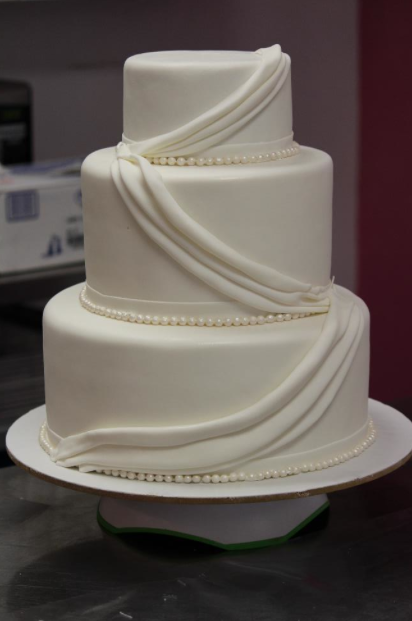 Step 5: Once you have finished your draping, don't just walk away. Remember, no matter how thin your swags are, they are still pretty heavy and may pull away from the cake. Keep an eye on your cake for about 10 minutes to make sure the swags are staying in place or gravity may win!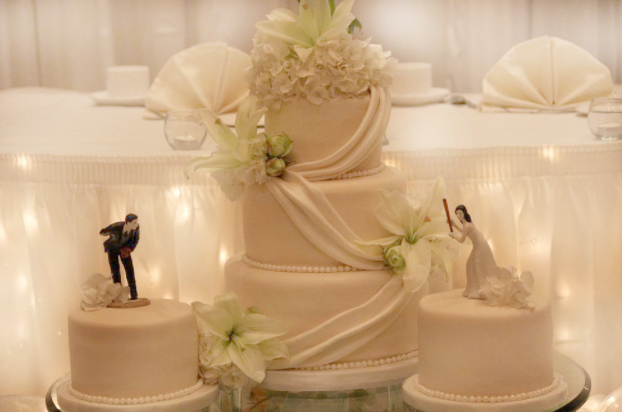 For other fashionable cake techniques like this, check out Joshua John Russell's amazing Craftsy class Fashion Inspired Fondant and Marina Sousa's masterful class Jeweled Wedding Cake.